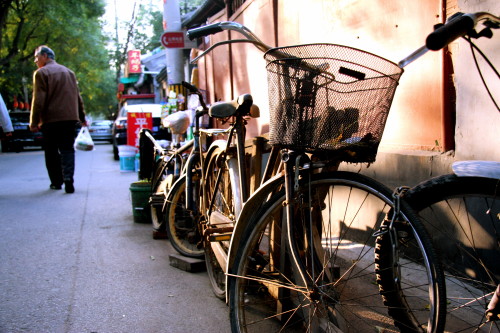 Bespoke Beijing has teamed up with the Opposite House hotel to offer its guests an exclusive on our new bike tour. Along with a room at the 'House, hotel guests will be treated to 'Life on Two Wheels', a cycling tour like no other. Led by our expert (an Australian-born, Beijing bicycle culture historian, urban researcher and cycling fanatic), it won't just take you on a journey around the city, but put the importance of the Beijing bicycle in context.
Did you know that Beijing was once the world's busiest bicycle city? In the 1970s and 80s, 3.3 million two-wheeled trips took place every day – more than anywhere else on earth. Today it might seem that the capital is in thrall to the motorcar, but evidence of the city's fascinating and formative bicycle culture can still be found if you know where to look.
This 2-hour-long, expert-led experience kicks off with a fascinating visual presentation that captures the spirit of this unique period in Beijing's history, covering everything from the history of the bicycle in China to the unique 'negotiated flow' model of Beijing's traffic, mobile knife sharpeners and new urban cycling trends.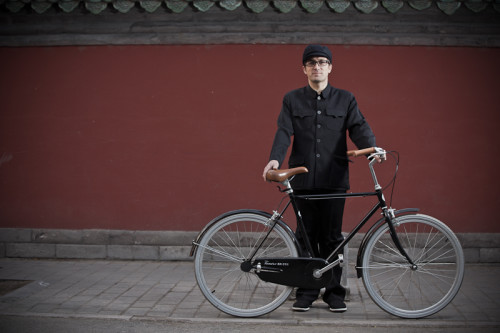 You'll then be personally guided on a bike tour through Beijing's maze of hutongs on top-of-the-range folding bikes to witness first hand the enduring aspects of the city's bicycle livelihoods (refueling with a couple of traditional Beijing snacks along the way!)
So what are you waiting for, book your night at the Opposite House now and get a preview of our new tour into the bargain!
Studio 45: RMB 3,300 + 15% (including breakfast for 2 people, bicycle tour for a maximum of 2 people – a maximum of 2 people can stay in our Studio 45)
Studio 70: RMB 3,900 + 15% (including breakfast for 2 people, bicycle tour for a maximum of 2 people), RMB 5,100 +15% (including breakfast for 3 people, bicycle tour for 3 people – we can accommodate 3 people in our Studio 70 with a rollaway bed)
For more details see www.theoppositehouse.com or email info@bespoke-beijing.com