Watching the sunrise over a spectacular abandoned city, racing alongside wild camels through the Gobi in search of ancient Buddhist stupas, hiking long-forgotten parts of the earliest Great Wall, and sipping top local wine in vineyards surrounded by thousand-year-old tombs…have we got your attention yet? Good! Because our epic Majestic Inner Mongolia and Ningxia expedition returns this October, and it contains all this and plenty more.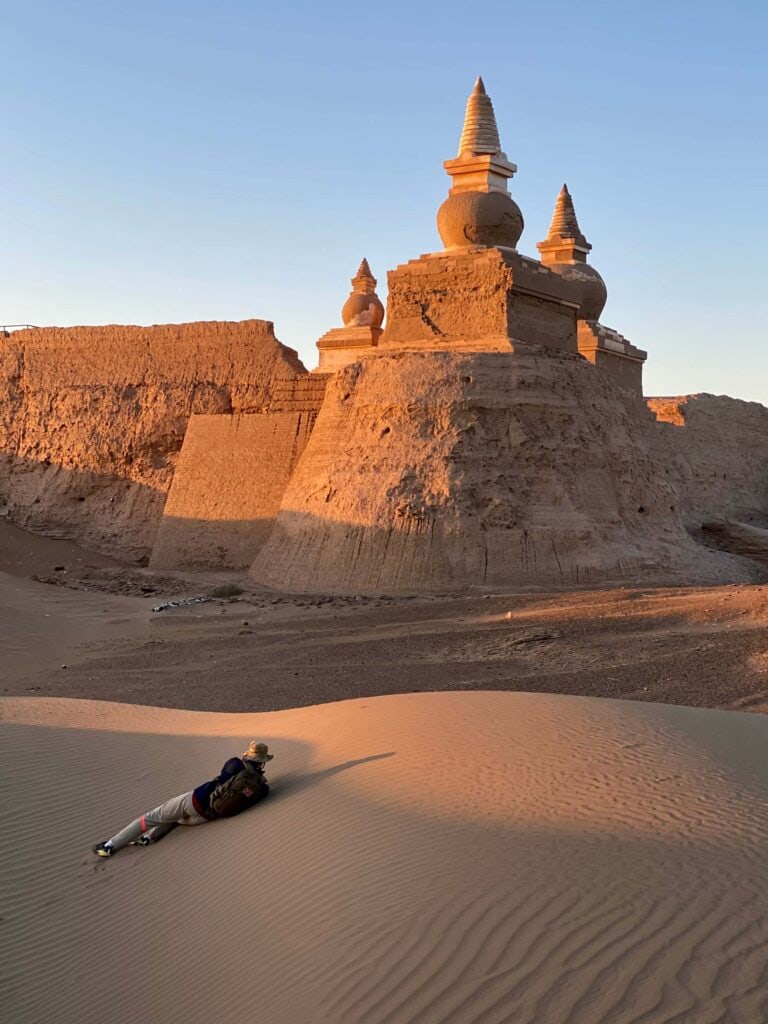 We'll be honest, when Beijing-based explorer and historian William Lindesay suggested we arrange an expedition to the town of Ejina our first reaction was…'where?'. Curiosity piqued, we listened to William's stories of sand-buried cities, Russian explorers and forgotten Great Wall, and there was no turning back. The next thing we knew we were zipping through the desert by train through the very, very far west of Inner Mongolia towards the tiny, remote town that would become a key staging point to one of the most unique trips we've ever run.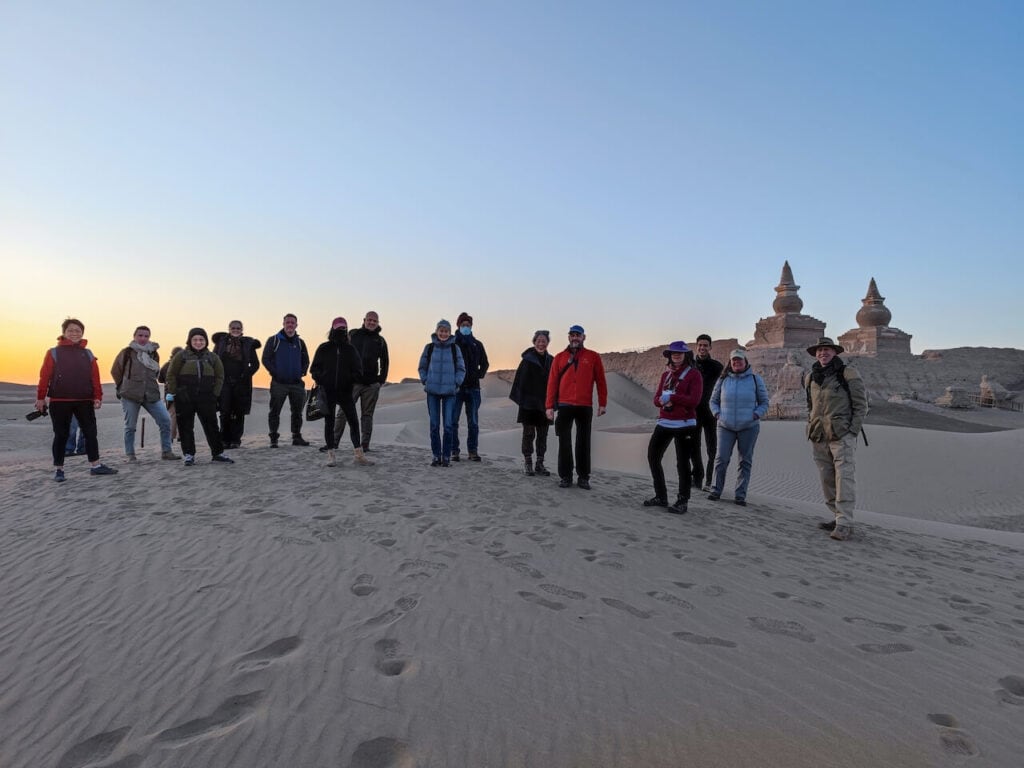 Thanks to William's expertise and extensive research on the area, this trip takes in parts of the country that very few people ever get to visit. The journey kicks off in the mountains near Baotou with a hike through the hills to reach a truly stunning stretch of very early Great Wall, built over 2,000 years ago. Long forgotten even by locals, we'll hear about the history of the area as well as how William accidentally 'rediscovered' it a couple of decades ago.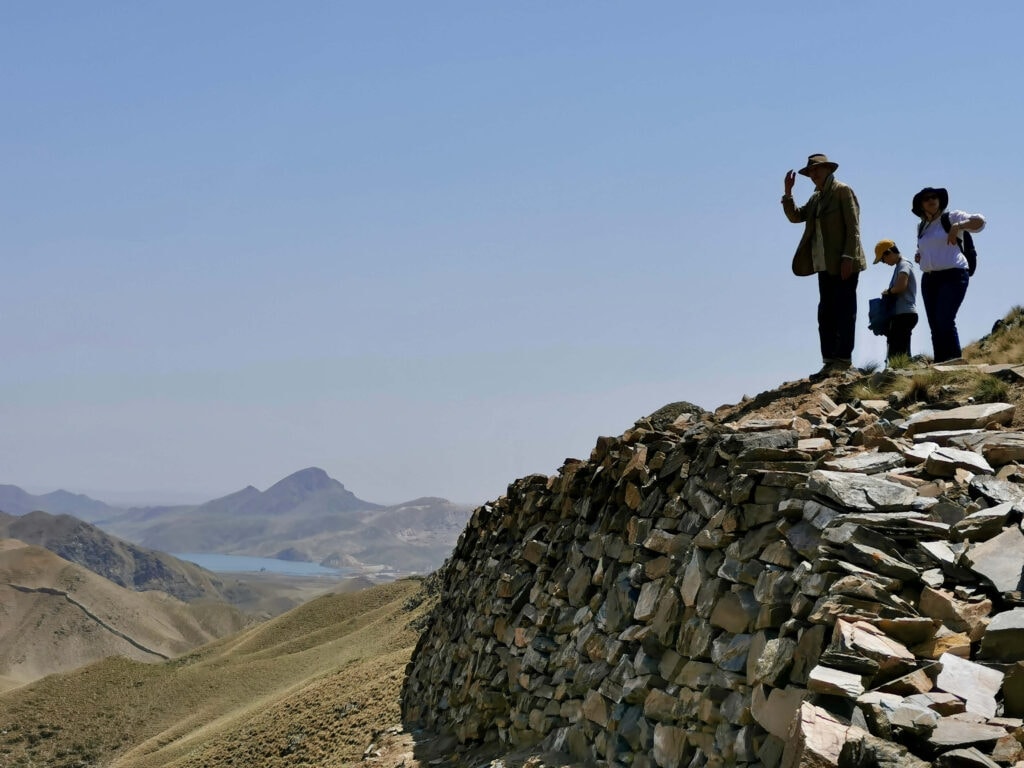 Heading further west to Ejina, we get seriously off-piste in the Gobi, hopping into a fleet of Land Cruisers as we speed through the desert in search of relics dating back to the Western Xia Dynasty that once ruled this area. Ancient Buddhist stupas rise from the ground and centuries-old ceramic fragments coat the floor.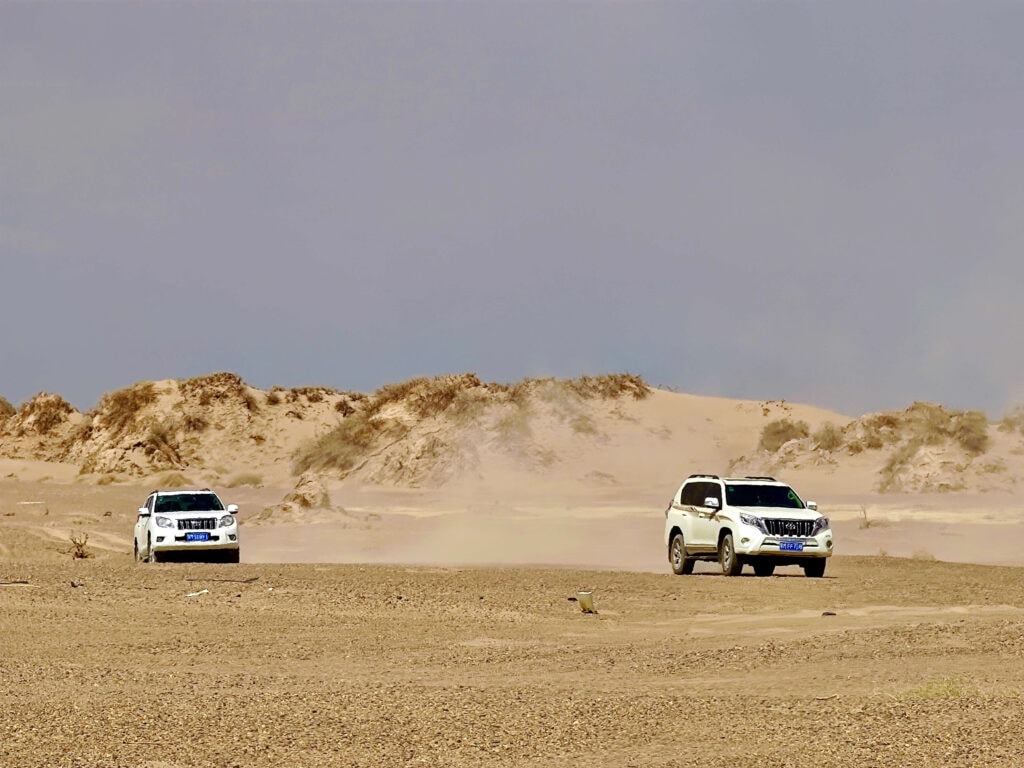 A highlight will be an up-close viewing of Khara Khoto, once a thriving city that was cut off by the Ming Dynasty then abandoned, leaving only enigmatic and beautiful remains amongst the remote dunes here. In a special presentation given by William, we'll also learn about Russian explorer Pyotr Kozlov, who rediscovered and excavated the site in 1909, unearthing countless important relics.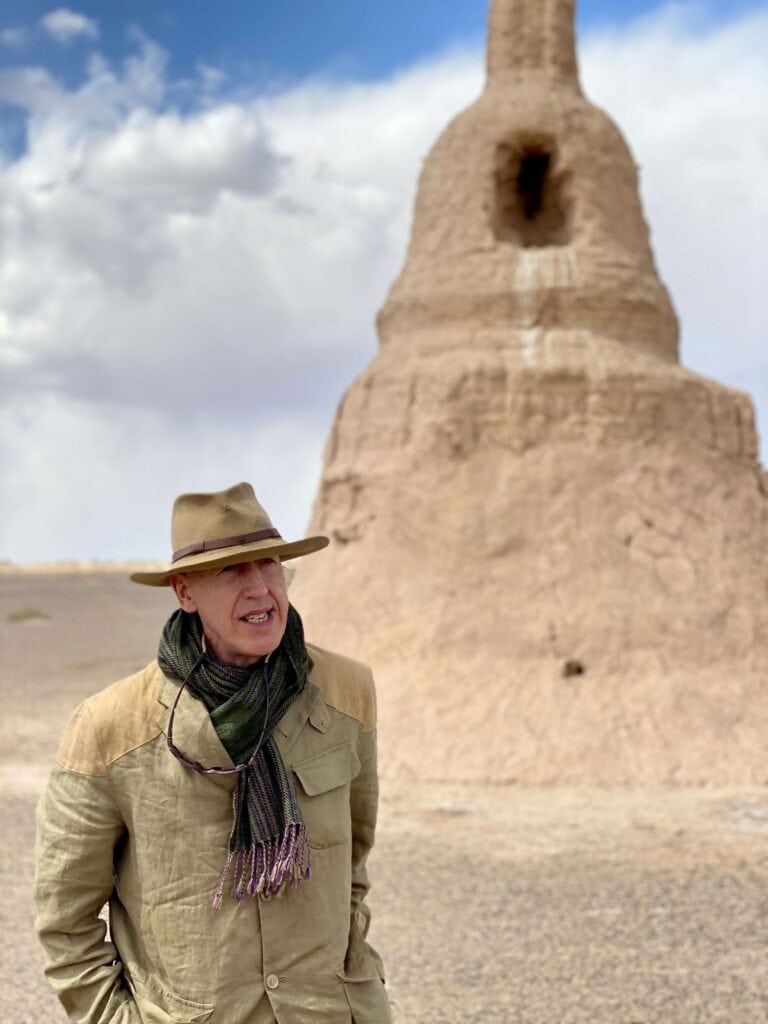 To describe this four-night, five-day trip across China as action-packed would be an understatement, but with such a truly unique mix of history and scenery, there really is a lot to squeeze in. We do promise you a soft landing though – our final day takes us to Ningxia where we'll visit a leading local vineyard surrounded by the Xixia tombs, and toast the end of our journey with a selection of their excellent wines. A fitting end to a fine adventure.
This trip runs from October 30th to November 3rd, 2021 and is priced at 15,950 RMB per person. For a detailed itinerary please click here or to book email [email protected]