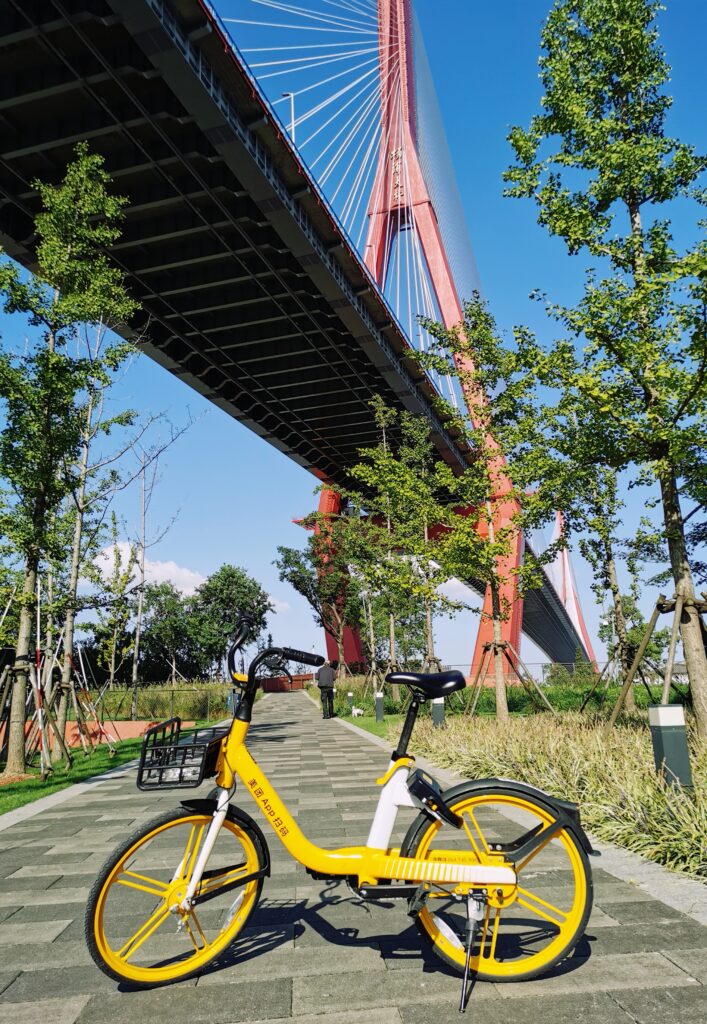 Pudong's a funny old place, isn't it? A dynamic, crucial cog in the world's economy and home to that iconic skyline. Yet exploring the area's neighborhoods rarely seems to be very rewarding. The acres of glassy office blocks and tourist-thronged viewing platforms just don't do it for us and, to be honest, we've always felt that its reputation for being a bit, well, dull is rather accurate.
But a recent cycling jaunt along the 'East Bund' bike path seriously turned us on to some of the district's more low-key charms that have been hiding in plain slight all these years.  The trail follows the eastern bank of the Huangpu River, swooping through skyscrapers, passing old shipyards and skimming along wetlands. With not a single traffic light or stop sign to be seen, it's a glorious piece of modern urban design – and it's easy enough to do on a clunky old share bike or with youngsters in tow.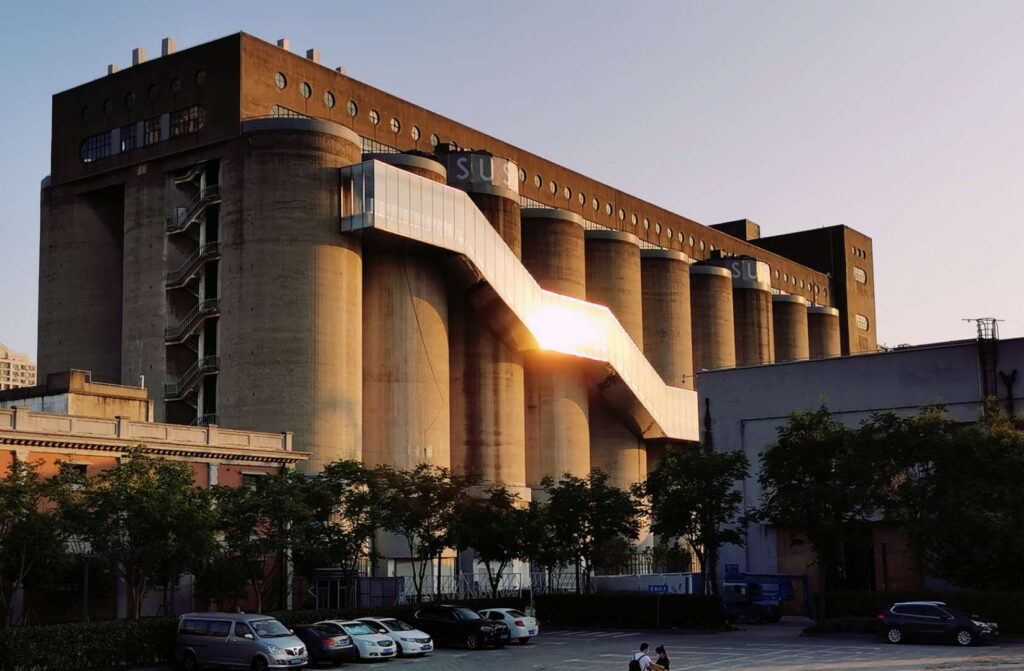 The path starts under bright red the Yangpu Bridge. Hop in a Didi and head to the Xiepu Lu Ferry Station (歇铺路轮渡) or take the subway to Beiyangjing Lu on Line 6. You'll find loads of share bikes of all colors here, but do select your chariot with care – you'll be on the saddle for almost twenty-five kilometers and several hours if you make it to the end! You can bring your own bike of course, but if coming from Puxi a ferry crossing is required to reach to the starting point.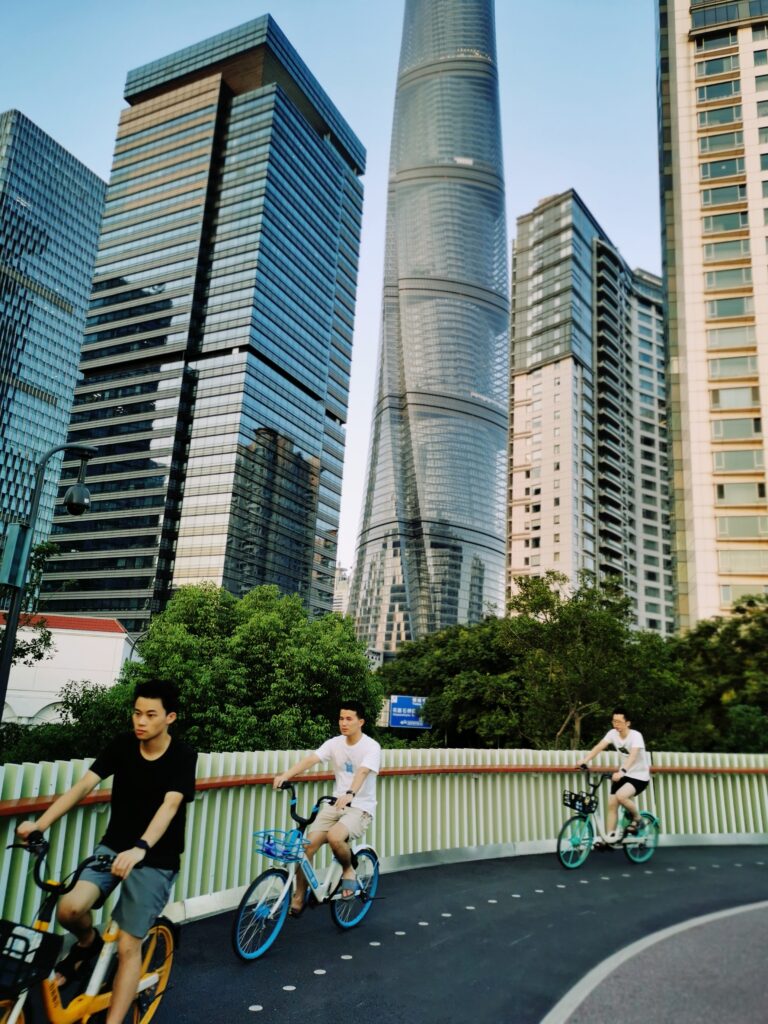 Start pedaling and you really can't go wrong. The route is clearly signed and well-organized with regular service stations that feature maps, toilets and even baby-changing facilities. The first section of the ride has sweeping river views of huge barges chugging along the Huangpu, highlighting just what a busy stretch of water this is. It also passes some remnants of Shanghai's industrial past, like the vast 'Silo of 80,000 Tons' which has had a stylish contemporary makeover as an art museum. Signs offer brief introductions to some of the key historical spots along the way.
The trail continues through to Lujiazui, passing beneath the shadow of the Shanghai Tower with some fun, futuristic swerves and loops. Keep an eye out for unwitting tourists gazing up at the towers who may stroll into your path here, this is the busiest stretch by far. There are also a handful of coffee shops that have lovely views across the water to the Bund should you need an energy boost. Heading further south, you'll hit the former World Expo site where the UFO-like Mercedes Benz Arena makes for a good photo op.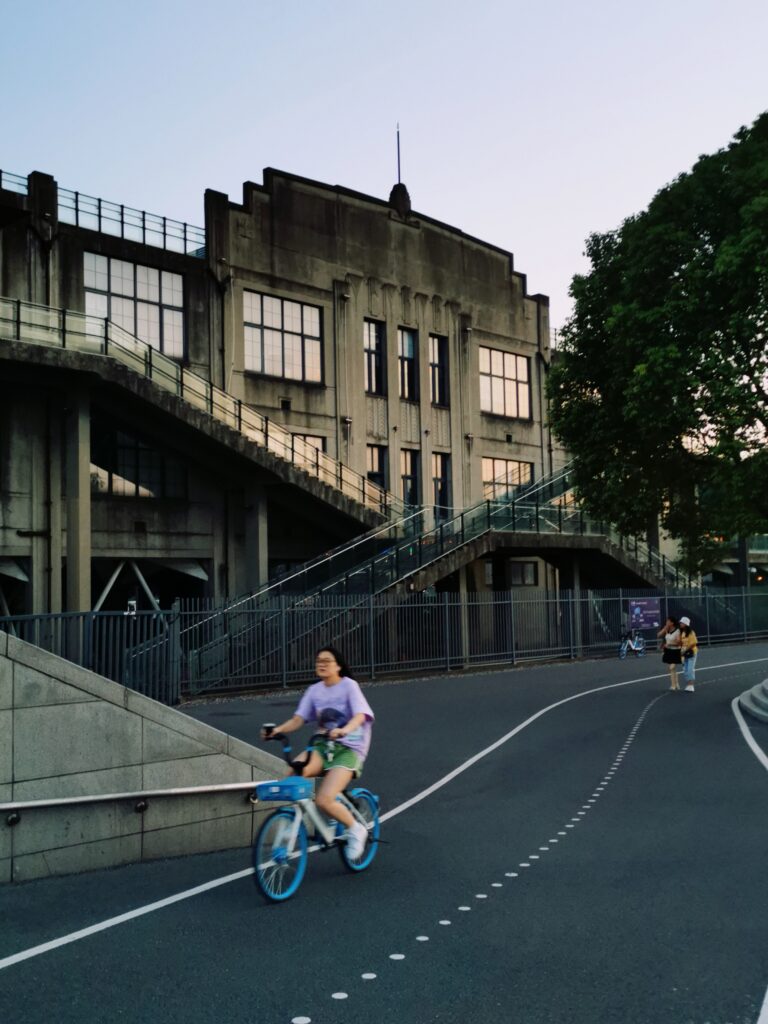 The final stretch is the quietest and leads you through lesser-visited parts of Pudong. It's worth the effort if you still have the energy and these areas will be new to many. Houtan Park is a beautifully landscaped wetland zone that offers a little taste of the countryside in the middle of the urban jungle and makes a fine picnic spot. You'll also pass through grittier parts of the town that were once wharfs but are clearly being primed for large scale future development, with cranes towering overhead. It's a good reminder that whilst many of us may inhabit familiar downtown bubbles, huge swathes of Shanghai's outer limits are developing at a scale and pace that is truly remarkable.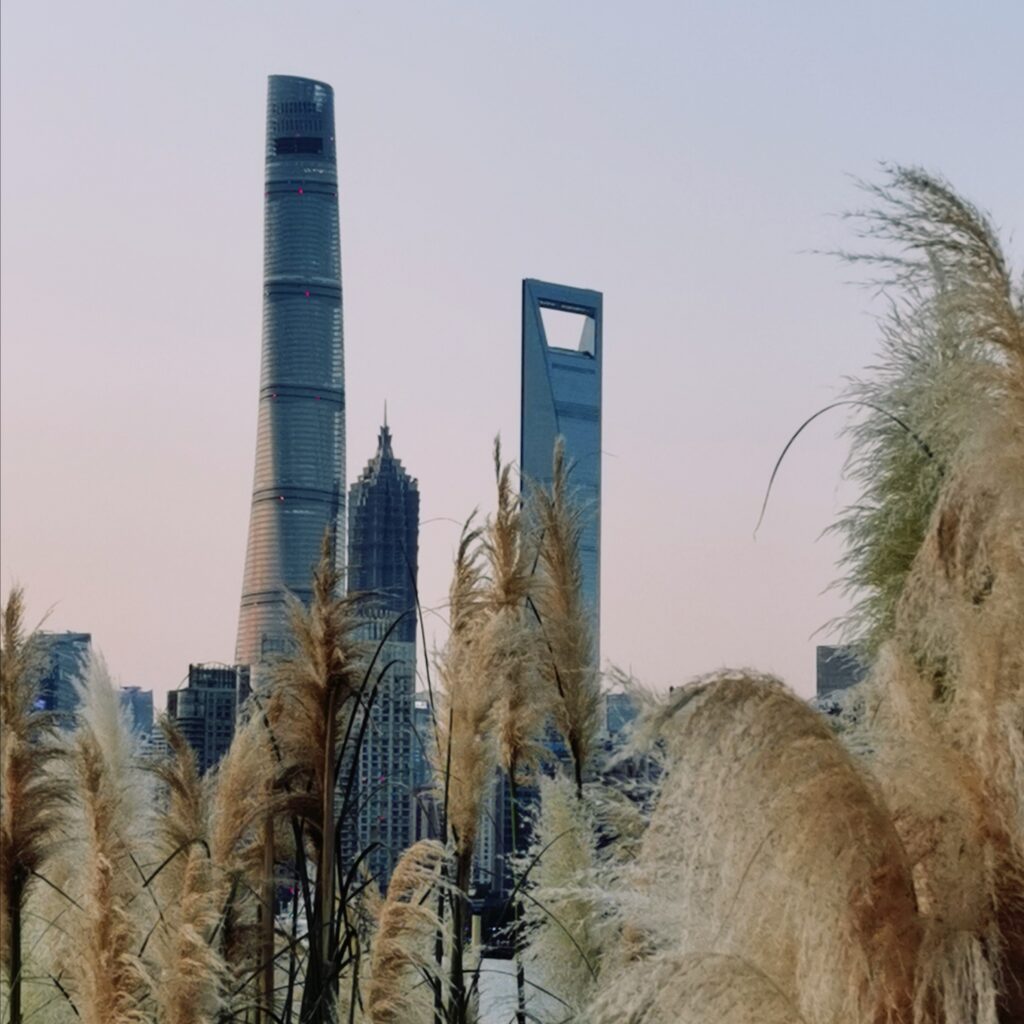 The trail finishes under the Xupu Bridge deep into Pudong's more industrial reaches. Whilst we'd hoped for a cozy bar to celebrate completing the trail with a well-earned drink, the reality – an abrupt 'South Wall' sign plonked in the middle of the path – was distinctly less glam. Still, it's nice to have the ending marked, and it's plenty easy enough to grab a Didi from here back to livelier parts of town where you can toast your new-found appreciation of what we are now fully convinced is Shanghai's most unfairly derided district!
Want more content great Shanghai content? Follow Bespoke Shanghai's official WeChat account using the QR code below. We also offer tours in the city and across the country. Take a look at our Shanghai services here.