Independent European fine dining restaurants are few and far between in Beijing, but  Opera Bombana is one of the city's stalwarts. Opened in 2013 and part of the family of restaurants created by three Michelin-starred chef Umberto Bombana, the Beijing outpost luxuriates in a corner of the glamorous Parkview Green mall with double height floor to ceiling windows and even a small outdoor terrace that's good until October.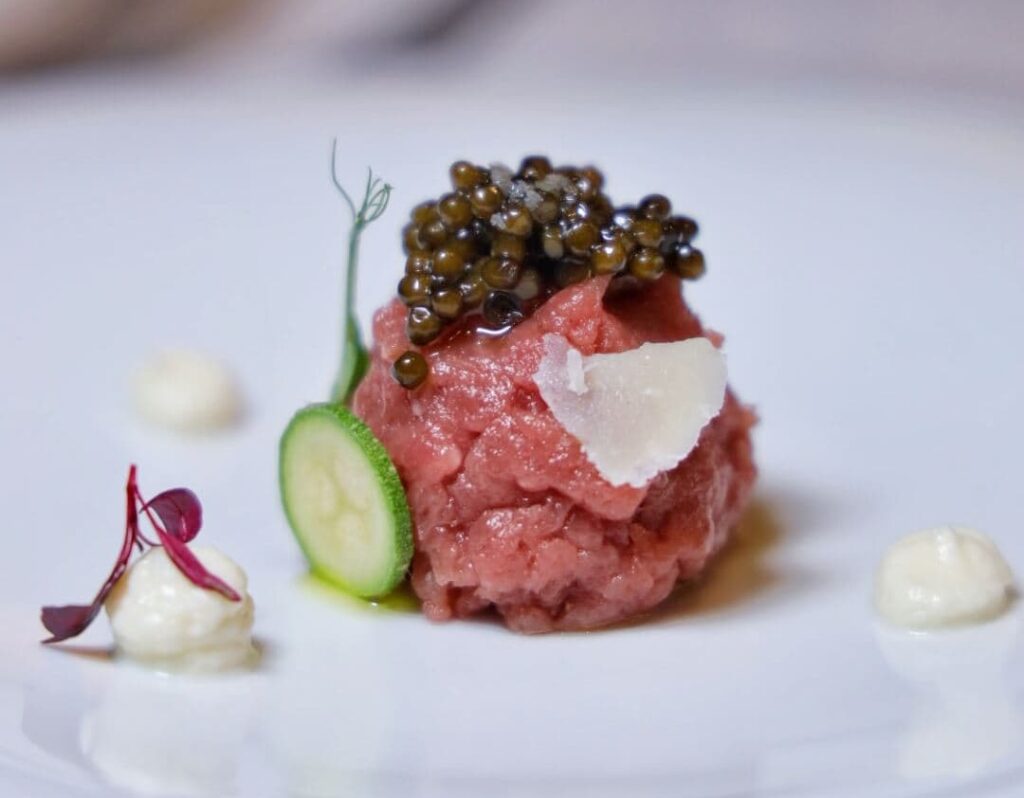 A case in point was the recent collaboration between Bombana's head chef Andrea Susto and Te Mana (think the Wagyu beef of the lamb world), which showed off the Merano native's culinary skills to full effect.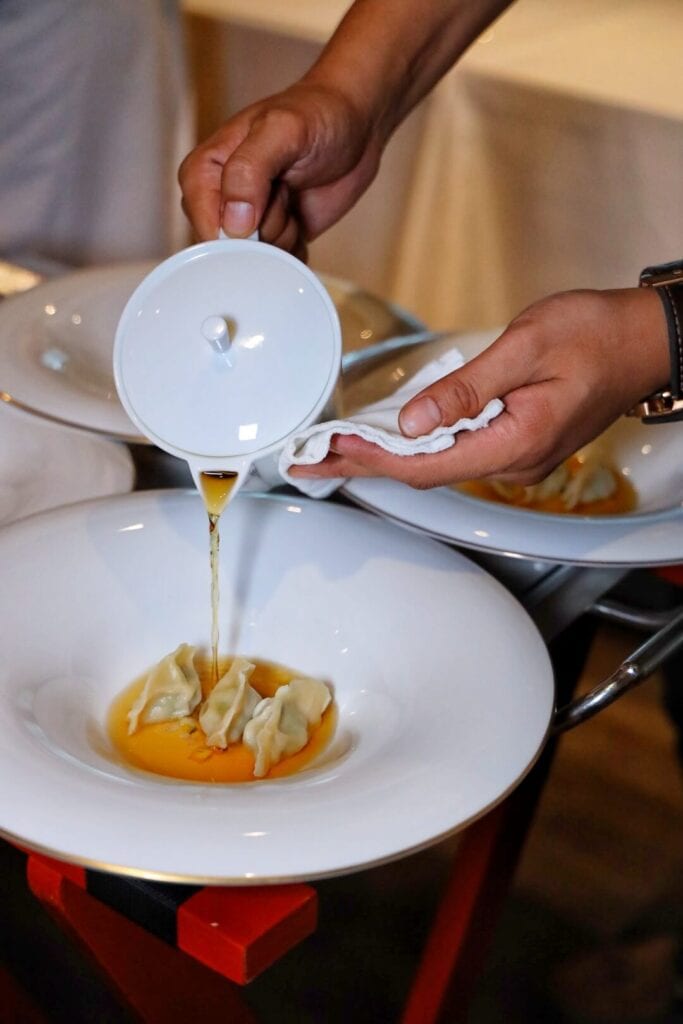 The New Zealand lamb brand has been the favourite of the world's top chefs since its launch 4 years ago, largely because of its flavour (even people who don't usually like lamb claim to enjoy it) and the fact that it's rich in Omega 3 because the animals are grazed on chicory pastures.
But the reason to get most excited about its presence in Beijing restaurants is because it's one of the meats you can guarantee has been ethically produced, since the lambs are entirely free farmed in New Zealand's beautiful South Island hills, and the brand takes pride in how carefully they are reared.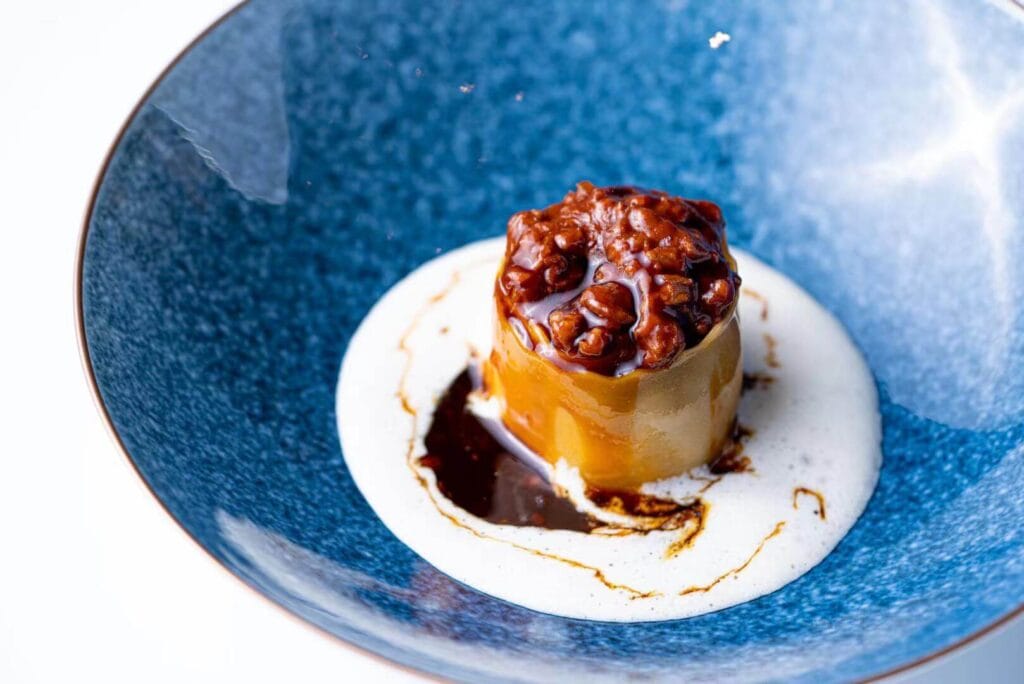 The special set menu Susto created around the produce was typical of his creativity in the kitchen, featuring everything from a lamb tenderloin tartare with burrata emulsion and oscietra caviar to a slow cooked shoulder ragu with ricotta foam and nutmeg.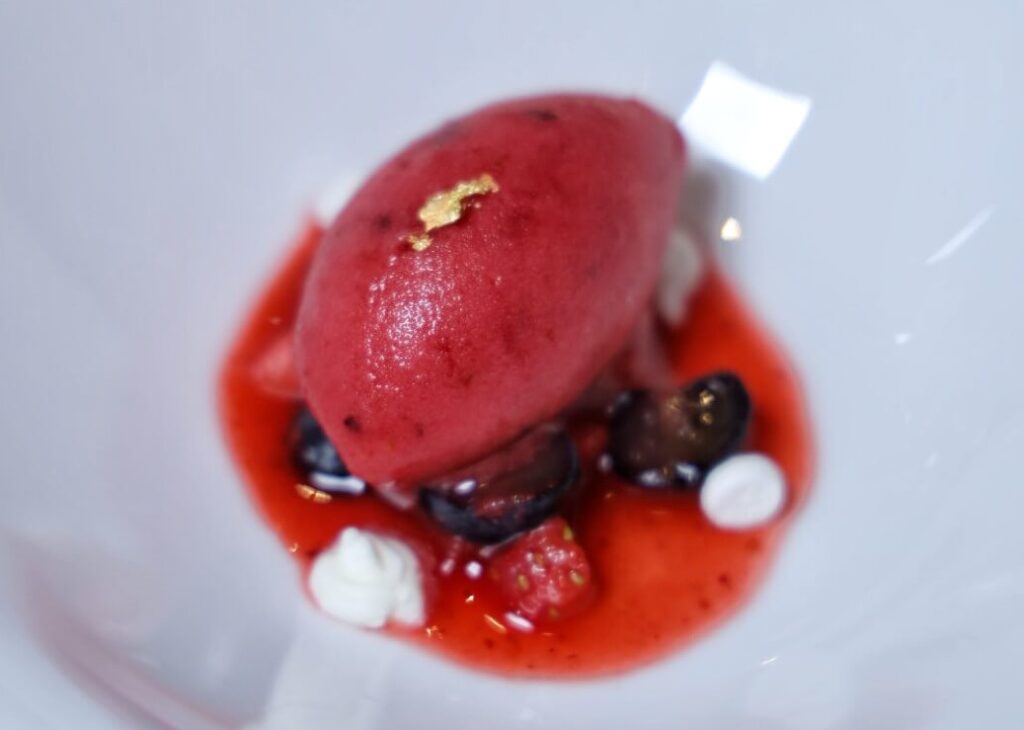 So next time you're looking for a top-flight meal in the capital with reassuringly sourced ingredients, it's worth keeping in mind that there are chefs who care how the animal is treated, and source the produce to match. The key is knowing which chefs (and restaurants) they are.
Opera Bombana LG2-21 + LG1-28, Parkview Green ('Fangcaodi') No. 9 Dongdaqiao Lu, Chaoyang district