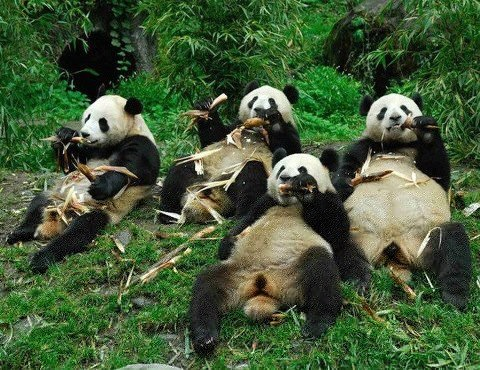 Forget globalisation for a minute. Every city you go to needs to be handled slightly differently. And then there's Beijing where life hacks ensure your very survival. We've put together all the things you need to live smart in the capital – whether for a few days or years.
1. How to use Google, Facebook and Instagram in China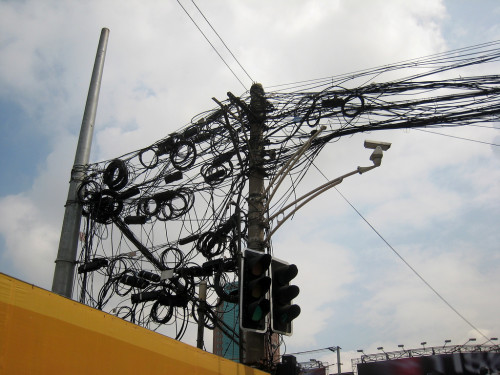 Get things off to a good start. If you want to access internet services you use at home, including all Google services (and you might want to use maps), then you'll need a piece of software on your laptop, tablet and phone to get over the Great Firewall. These are called VPNs – Virtual Private Networks – and make the internet think you're device is in a different country. You may be able to just use a free trial from a provider, or you may need to pay a small fee. Their efficacy is in constant flux, so if you want to be a real pro, then install several so you can jump between them. But whatever you do, install them before you arrive!
2. How to buy from the Chinese internet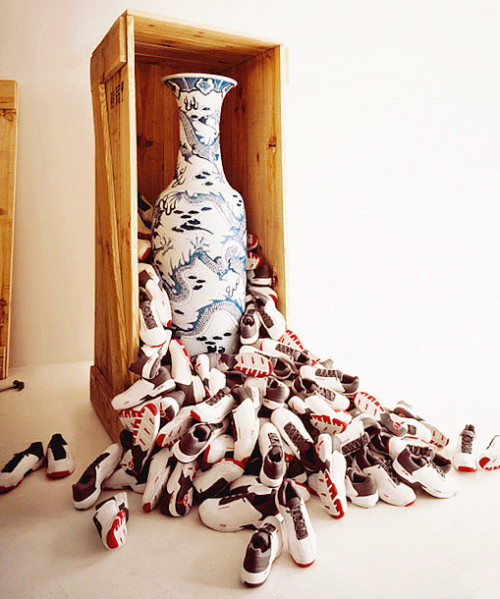 While visiting an actual shop can be stressful in the capital, online shopping in China is years, possibly a decade, ahead of anywhere else. You can get a great deal on literally anything and have it delivered direct to your home or hotel within a day or two. The problem is that you need local payment methods (Alipay, WeChat Wallet) which are a premium nuisance to set up. Plus you'll need a local bank account and phone number too. To bridge this gap and help keep the shopping flowing, there are a couple of services that will do your shopping for you. They buy the goods and you pay them with your useless foreign cards. Download the WeChat app (an amazing hybrid of WhatsApp and Facebook – but better) then search for the accounts of WeChat Secretary or Grabtalk and start chatting to them (both operate in English).
3. How to not get stuck in traffic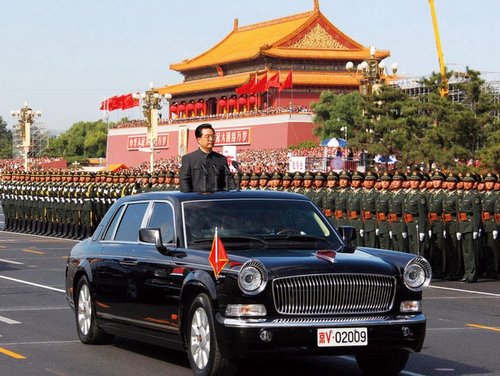 Getting around Beijing has become a sport that you can win only if you know what you're doing. And while hiring a Bespoke car is easily the most comfortable way to get about if you have lots of sightseeing to do or business meetings to attend, even we'll admit that it's not always the fastest mode of transportation.
If you're going to try public transport (which we highly recommend outside of peak hours), then the Baidu Ditu map app (Chinese) has a highly sophisticated journey planner which always manages to throw ideal bus routes our way. A good subway map and journey planning app in English is Beijing Subway MTRC. If you're using the subway or bus, take 5 minutes out to buy an "Yi Ka Tong" transport card at a subway station (expect to pay a 20 yuan deposit) to speed things up. No one wants to get in line for a ticket every time they travel. 
Feeling adventurous? Another alternative is to try negotiating with rickshaws. They're more expensive than taxis, but have the benefit of fitting through gaps in the traffic and having absolutely no regard for any notion of a Highway Code. Hold on tight and expect them to ask for more money on arrival because it was further than you said/you passed over powerful lay lines/Mars went into retrograde. Say no.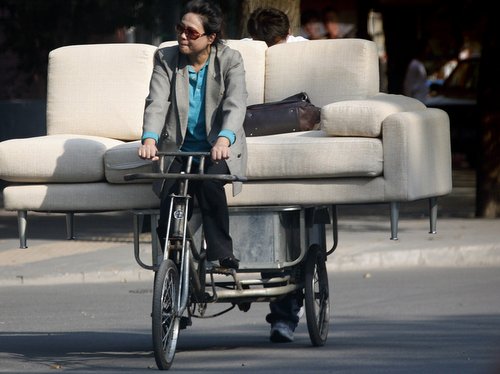 However by far the best way to get around town is by bike. Ask your hotel – or even better – the nearest youth hostel – where you can rent a push bike, or try an electric-bike! Don't worry, cycle lanes are wide in Beijing – often as wide as the car lanes – and usually separated from the traffic, so provided you wear a helmet you should have a lot of fun. Try Beijing Electric Bike Tours for an e-bike rental.
4. How to get a table in a good restaurant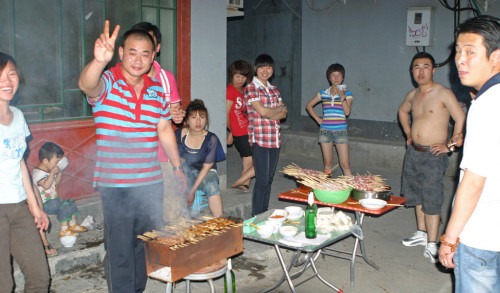 Beijing polarises on many subjects, including restaurant popularity. Places are either empty or there's a queue. There are ways around this.
Be in a group: many places don't take bookings until there are around 6 people.
Go 'late': locals dine early – you will never win on early in China. But if you can wait till 8pm or later then you have a much better chance.
Book ahead: this is obvious, but if there are a few places you want to try, just ask Bespoke or your hotel reception to call ahead for you. Kin Hong, who runs the always-packed Taco Bar restaurant explains how to push the envelope further:
"Bringing the managers a little something might help your chances on a last minute booking – like a slice of cheesecake."
Thanks Kin, will do.
For some places there are just no dice when it comes to getting a table – but they do have backgammon. At some restaurants in town, waiting for the table is part of the experience. Siji Minfu duck restaurant provides endless snacks, backgammon and colouring books, while the Haidilao hot pot chain even offers manicures while you wait.
5. How to avoid the crowds when sightseeing in Beijing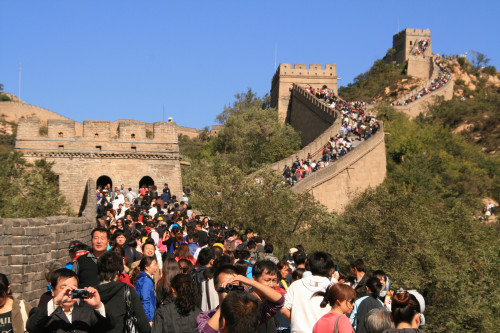 Beijing's main sites are understandably very popular, which can lead to overcrowding. Some now even impose daily visitor quotas. Avoid the first week of October ("Golden Week" national holiday) and the time around Chinese New Year (in January or February). Then for the rest of the year use these tips to make your visit that little bit more pleasant. A good general rule? Take snacks, tissues, and for busy museums, ear plugs can really help you focus.
Forbidden City: Currently still closed on Mondays, these days, if you want to guarantee entry, you'll need to buy tickets online in advance. If you have the help of a friendly local you can try to do this here. If you'd rather eat your own feet than grapple with that particular site, book a Bespoke Tour Guide. Ticket booking comes included and you'll of course learn about the Palace to a level no government-approved bronze plaque can compete with. Our top timing tip? Go in the late afternoon to avoid the tour groups.
Great Wall: go early – very early – as in set off from central Beijing at 6.30am at the latest to avoid the traffic on the way and the crowds when you get there. Try the Mutianyu section which opens at 7am (7.30am November 15 to March 15). 
Temple of Heaven and Beijing parks: the Temple of Heaven opens at 6am which is not a bad time to go as it's when lots of locals head over to do their exercises such as fan dancing, tai chi and walking backwards. Things get busy from 9am, peaking mid afternoon, then quiet down again from 5pm till close at 8pm. Meanwhile, over at the Summer Palace (open from 7am-7pm), we think the last few hours of the day there are the most pleasant.
Making the most of a trip to Beijing can be complicated – and the rules can change regularly – so to make sure you get it right every time, there's only one smart way to plan your trip. That's right, how did you guess?!