Is this new Sanlitun hotpot restaurant Beijing's best ever?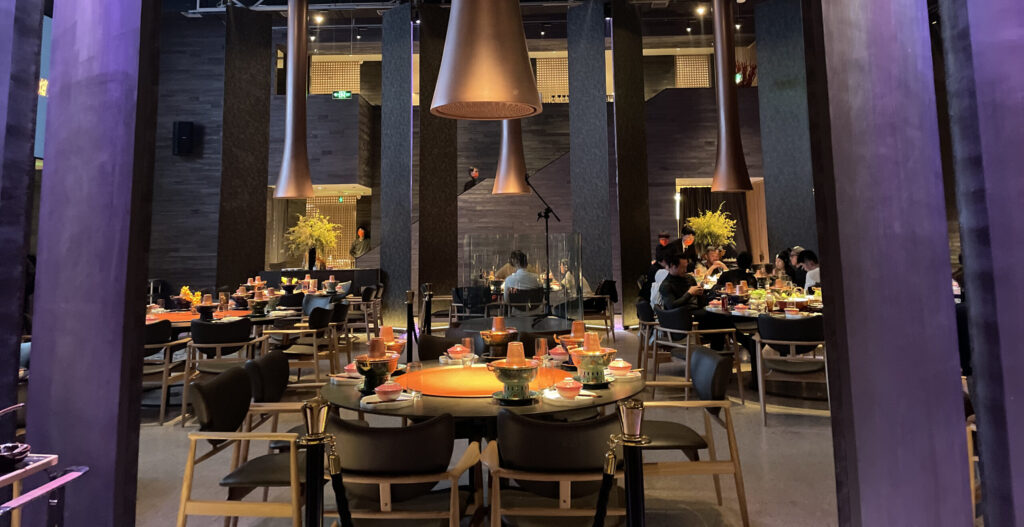 It's a truth universally acknowledged that when somebody suggests hotpot for an evening out, only one of two responses are possible: 'Yum, let's do it!' Or 'Meh. No'.
Can Peking Hotpot change all that? We think so. And that's because Xijingxi (to use its Chinese name) turns the usual experience on its head.
Most hotpot detractors are (understandably) unenthused at the prospect of boiling their own food and dipping it in a sauce that renders everything the same; Xijingxi's answer is to offer the velvety sesame paste alongside three impressive sauces in a colourful, pea-pod style ceramic dish right at the outset, whether you want them or not. And you'll be glad they did. It's a traffic-light presentation of green garlic sauce; vinegary soy and a fiery red (but not too hot) chilli sauce that add infinite flavour combinations to every mouthful.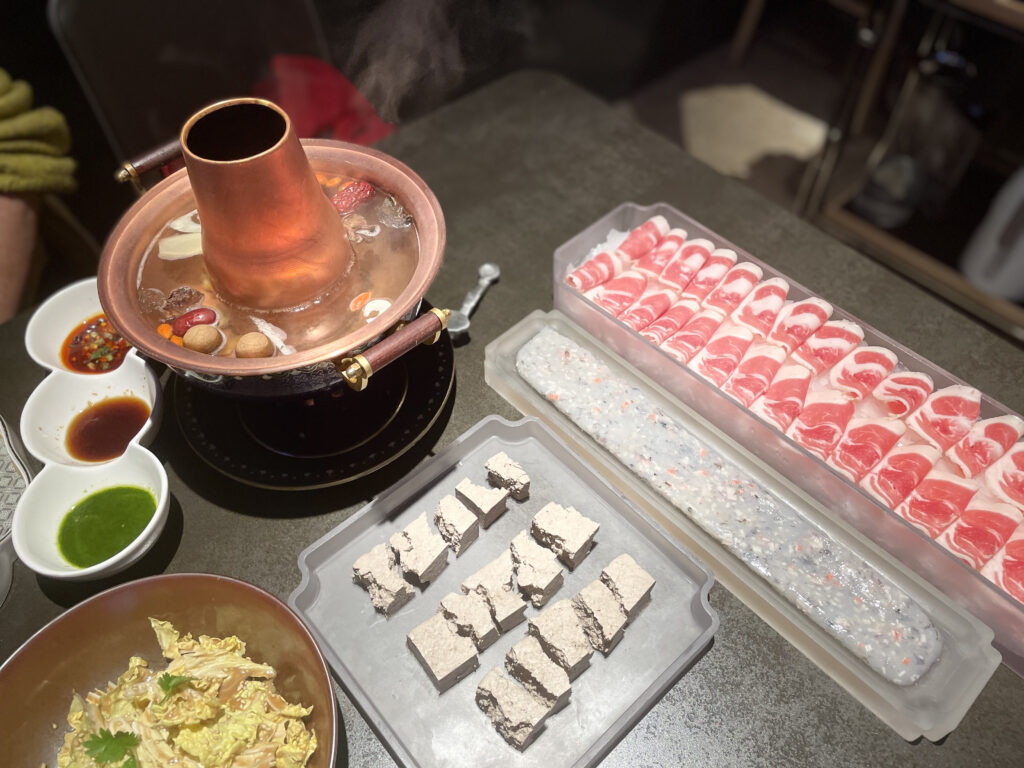 And that's just the condiments. Superb, high quality ingredients are the signature of this restaurant, and include everything from Alaskan crab and shrimp paste (which comes gorgeously presented on an impossibly long bed of frosted glass) to premium quality lamb cuts and 'black' tofu.
But what of the atmosphere? Well that's the biggest surprise of all. Because while the restaurant may be located at the north end of the characterless glass building that houses the Bentley garage, you'll be transported the moment you step inside.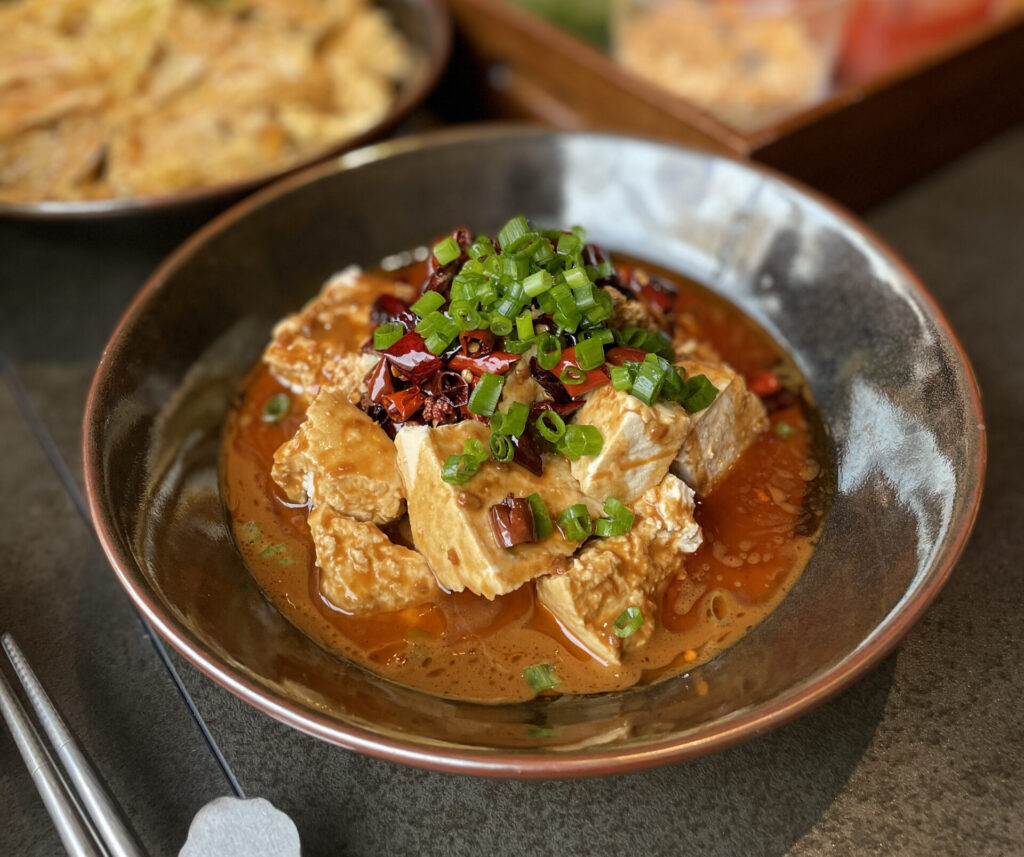 A soaring central atrium is dotted with slate-grey pillars adorned with heavy silk knots, while vibrant flower displays grace spot-lit tables below enormous copper trumpets that whisk away the constant dance of hot pot steam. Each diner gets their own decorated old style copper hot pot, while bartenders busy themselves in the background making cocktails against a wall of glittering spirit bottles.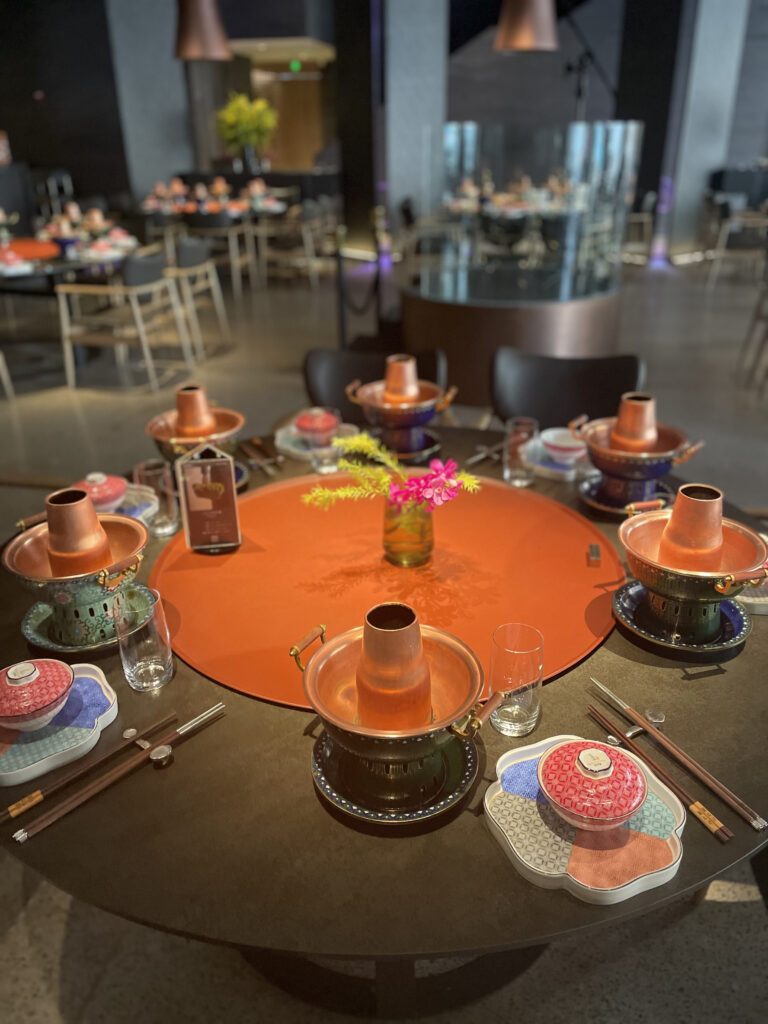 What gives this restaurant a lot of its character is the fact that it also pays homage to Peking Opera. We don't love the giant screen that plays scenes of jingju artists in mundane modern jobs on loop as you dine, but the restaurant's dedication to the grandeur of old Beijing is clear. At 7 and 8pm each evening, a Peking Opera performer takes to a subtly constructed platform in the middle of the dining room and puts on a 10-minute show, causing quite the racket ­– but it's fun. And different. And we're all for both of those things.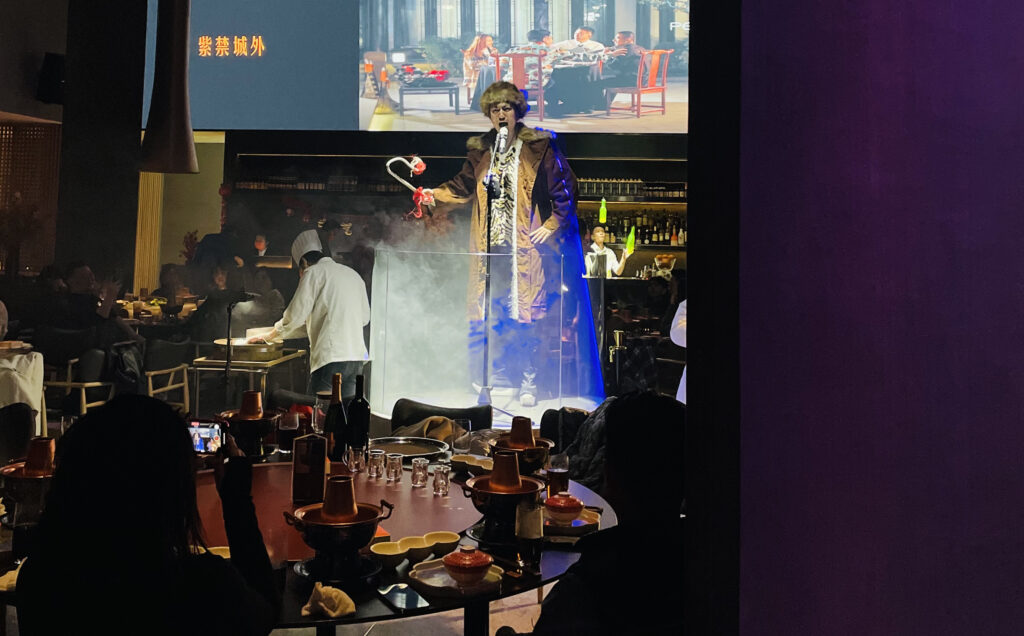 Here's what you're guaranteed at Peking Hotpot then: a fabulous atmosphere (book ahead!); gorgeously presented fresh ingredients and modern renditions of everything from traditional Beijing sugar cake to Qianlong cabbage; and – for the first time ever – a hotpot special enough to compete with Sheng Yong Xing or TRB for your next treat night out. You won't be disappointed.
Peking Hotpot (新京熹). Xingfu Guangcheng No. 40, Xindong Lu, Chaoyang district (新东路幸福广场40号楼底商). Tel: 5335 5333. Open 11.30am-2.30pm; 5.30pm-2.30am. Find it: Peking Hotpot on the north side of the Bentley Sparkle Roll Garage building on Xindong Lu.