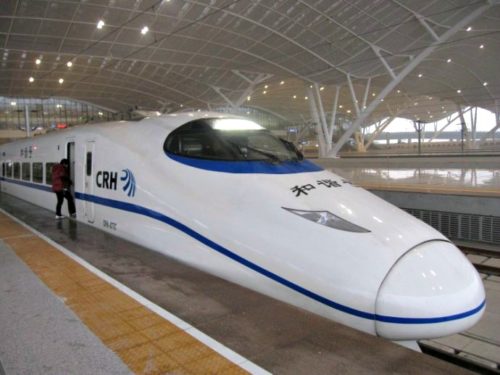 China's train network really is a thing of wonder: the country boasts more high-speed rail than the rest of the world combined. And if zipping between megacities at 300 kilometers per hour wasn't impressive enough, the fact they almost always arrive bang on time makes them an invaluable option for those that find themselves stressed out by seemingly endless delays on the country's domestic flight routes. In fact, before you sit back and relax, you have just one decision to make. Which class? To help kick off your journey in the best possible way Bespoke presents a primer to picking the seat that is best for you!
Second Class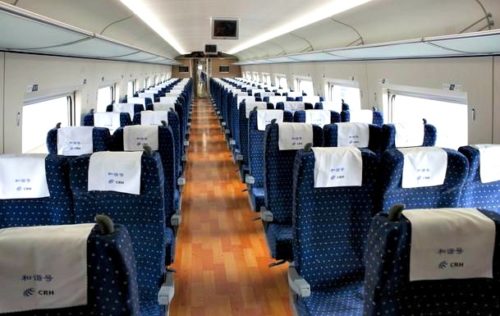 The lowest pricing option, second class offers up your bog standard, garden variety train seat. Nothing to get excited about here, but then again it's probably better than you expected. Whilst they're comfortable enough, these carriages can feel a bit cramped when trains are full to capacity, especially for those that end up in the dreaded middle seat (exact positions cannot be chosen). Those that enjoy their personal space and/or are traveling with more luggage might want to consider bumping themselves up a grade or two.  (Sample price: Beijing to Shanghai approximately 555RMB)
First Class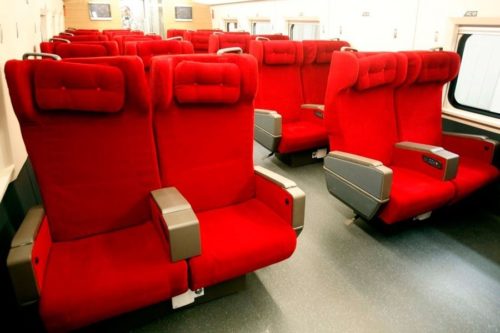 Often decked out in a rather fetching shade of red, things get a little more roomy here. Expect a two–two formation, cushier seats and a generally more spacious and calmer environment. These carriages typically feature larger luggage areas which will be appreciated by those lugging hefty suitcases around!  (Sample price: Beijing to Shanghai approximately 935RMB)
Business Class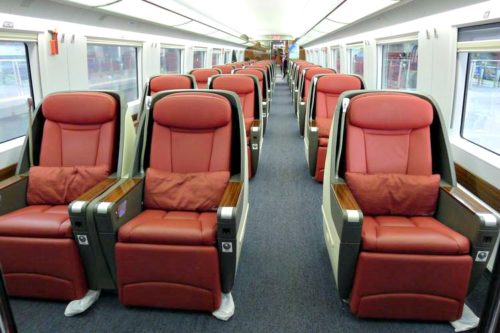 Now this is more like it! In contrast to airlines, Business Class represents the top of the pile when it comes to train travel and only around 50% of trains have seats in this category. Expect a rather lovely leather seat that fully reclines and more legroom than even the tallest traveler can make use of. And whilst China Railways hasn't quite reached the heady heights of a welcome glass of bubbly yet, you'll most likely be offered a little box of edible treats just in case you get peckish en route. If you are looking to travel in style, this is the way to go.  (Sample price: Beijing to Shanghai approximately 1,750RMB)
Traveling with Bespoke? We can arrange for train tickets as part of your fully customized private tour. Find out more about our Trip Customization Services here.