When the summer temperatures inevitably soar, the residents of Shanghai know that an early start is the only way to go about their business without fear of heatstroke. It's a habit energetic visitors should consider adopting, since whilst most museums and galleries don't open until mid-morning, some of the city's most endearing neighborhoods are up and moving hours earlier.  Ready to dive in? Check out a few of our favorite early morning Shanghai endeavors below.
Park Life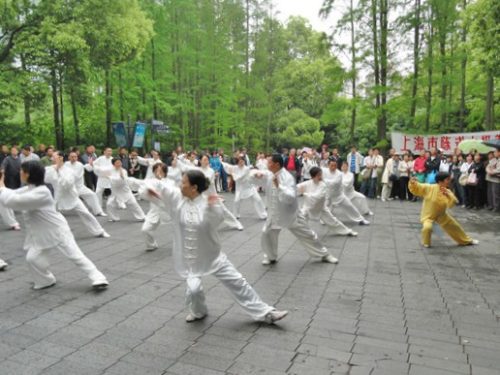 Hands down the best people watching in the entire city, Lu Xun Park in Hongkou is entirely untroubled by tourists and is in full, riotous swing well before 7 a.m. in the warmer months.  As well as ubiquitous Tai Chi troupes, expect an impressive array of talents to be on show, from weight lifting to swordplay and ballroom dancing –  all set to a soundtrack provided by enthusiastic accordion players and saxophonists. A quirky slice of local life that is genuinely uplifting to behold. Lu Xun Park is located at 2288 Sichuan North Road in Hongkou District, and is open from 6 am-11 pm.
Meet the 'Four Heavenly Kings'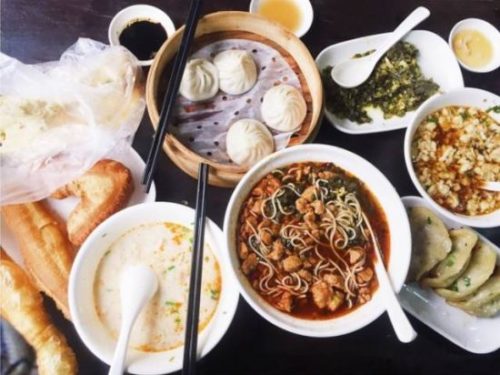 Only a truly food-obsessed city would coronate its morning meal, surely? That's how locals refer to four street eats that reign supreme at breakfast: doujiang (soy milk), youtiao (fried dough sticks), cifantuan (sticky rice balls) and dabing (sesame seed pancakes). Trendy upscale brekkie spots seem to be all the rage these days, but here at Bespoke we stick to resolutely old school A Wen near Xintiandi. It's open 24 hours and does each of these classics perfectly.
A Wen 251 Xizang South Road (near Taoyuan Road). Open 24 hours.
Get Your (Hidden) Temple On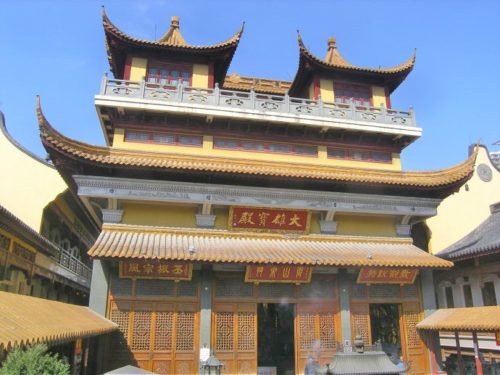 Tourist magnets Jade Buddha Temple and Jing'an Temple start selling their pricey entrance tickets at a tardy 9 a.m., but Shanghai's smaller places of worship start much earlier. We especially like tiny-but-active Fazangjiang Si, a Buddhist temple that hides in plain sight just a short stroll from Xintiandi. Opening bright and early at 7 a.m., no  entrance ticket is required here. Like most temples in this town, it has ancient origins but has seen extensive restoration, but the serene atmosphere and friendly local crowd make this a fine place to get a sense of Chinese Buddhism today.
Fazangjiang Temple 271 Ji'an Road (near Fuxing Middle Road). Open 7am-4pm.

Explore a 'Wet Market'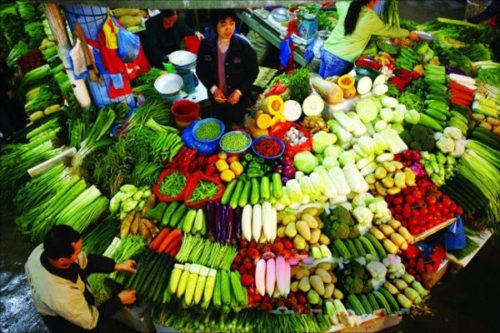 Every neighborhood in Shanghai has at least one produce market bursting with mountains of fresh veggies. Sure, they're open in the afternoon, but savvy locals will head their first thing to ensure they get the (literal) pick of the crop. Prepare for an education in Chinese food and to encounter mystifying vegetables of every shape, size and color imaginable. Most markets open by 6am, and invariably have snack vendors selling ready-made goodies like baozi (steamed dumplings) or fresh soy milk that are perfect for breakfast on the go. Ask around for your nearest market, or head to Bespoke's small but well stocked local at Julu Lu.
Julu Vegetable Market 39 Julu Road (near Xiangyang North Road). Open 6am – late afternoon.
Sunrise on the Bund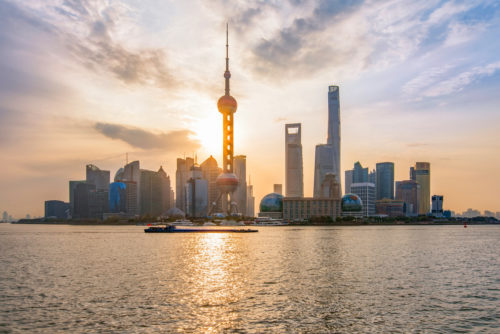 Shanghai's most famous sight isn't constrained by opening hours so you can head whenever you please. If you're aiming to see the sun come up over that iconic Pudong skyline you'll need to arrive as early as 4.30am in June, but if that's just too much of an ask then any time before 8am offers great light and an empty esplanade for fantastic photo ops. Bonus points if you can snap a bunch of ladies dancing with red fans – aka the front cover of every Shanghai guidebook since time began!
Let Bespoke Shanghai show you its favorite corners of the city. Click here to learn about out tour services.