The Achingly Cool Coffee Shops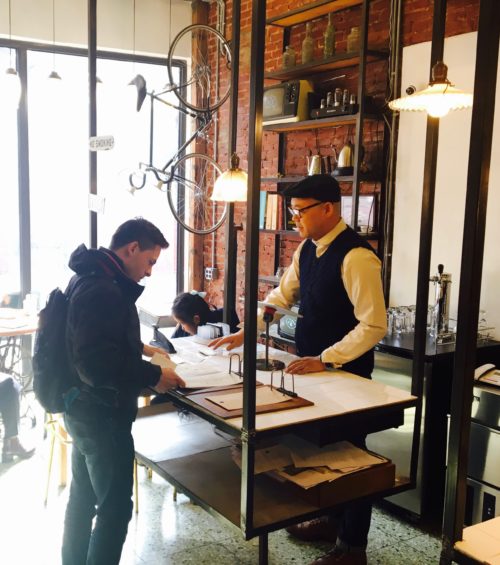 Forget Gulou– we're going to go out on a limb and say that Dashilan has the greatest concentration of cool coffee shops per square meter in Beijing. That's right – from artisanal Soloist Coffee at 39 Yangmeizhu Xiejie (where they brew only the finest and you can recline in old salvaged armchairs) to Berry Beans, an early 20th century brothel that's been converted into a gorgeous café with a little terrace (No.7 Zhujia Hutong).
The Hip Restaurants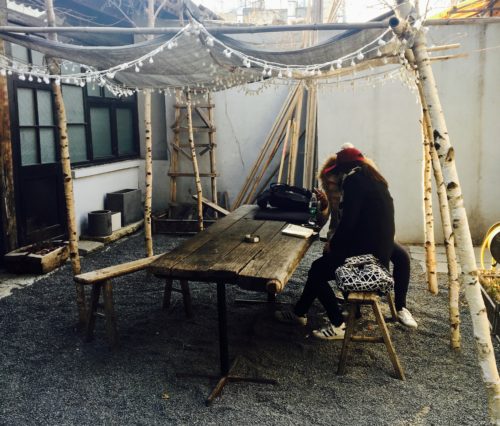 Hunan resto The Southern Fish (166 Yangmeizhu Xiejie) flew under the radar for years until they made it onto Travel + Leisure's hip list. And they're not the only ones. Inde Japanese chain Suzuki Kitchen (10-14 Yangmeizhu Xiejie) has one of the best spaces on Yangmeizhu – a beautifully zen long room, filled with light and with its own kooky picnic area out front.
The Mix of Old and New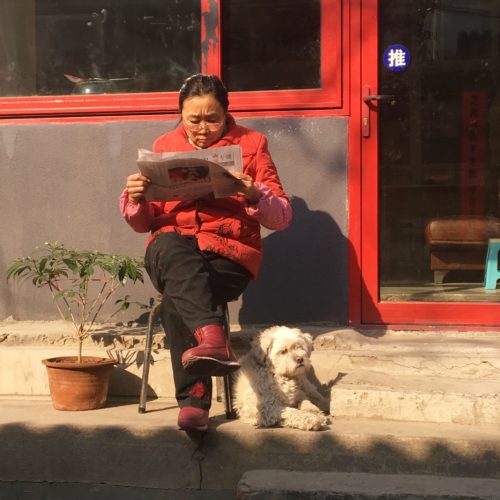 Take a historic old district (home of the city's oldest brand shops, opium dens and brothels), add a large dash of contemporary styling (thanks, Beijing Design Week) and you've got the perfect clash of old and new. For an insight into how the area has changed over the years, check out Beijing Postcard's Public History Space at No.97 Yangmeizhu Xiejie, where you can hear audio recordings by locals and buy some beautiful old maps of the area.

The Design Boutiques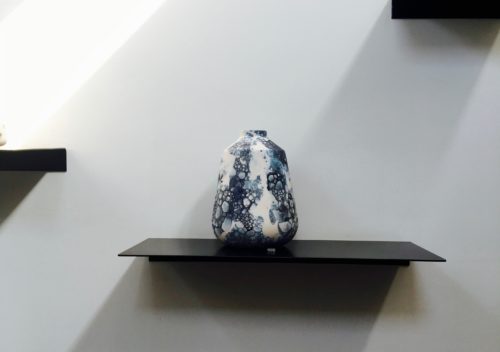 Beijing has long been a city where all the best independent boutiques are spread miles apart. Luckily, Yangmeizhu Xiejie has stepped in to fill the void. Ubi Gallery (No.62) is a Bespoke favorite – a fantastic collection of Chinese and international designers – ceramics, cutting-edge jewelry, clothes, bags and the like. Meanwhile smaller spaces (often hidden at the top of external staircases or down alleyways – go explore!) are fun to browse for simple Chinese clothes, handmade notebooks and other tchotchkes. Check out Taciturnli, Twelve Moons and the Book Design Shop.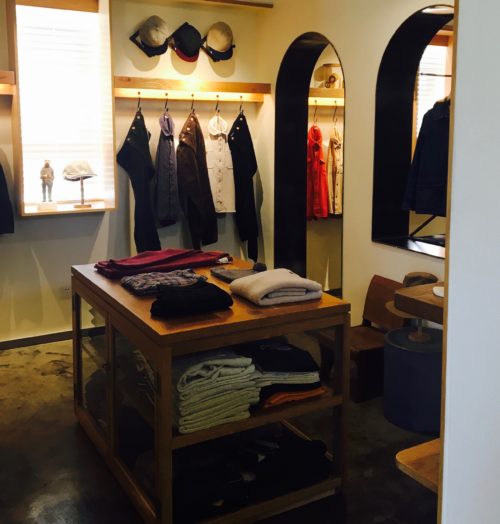 Dashilan's Yangmeizhu Xiejie (Byway) and surrounding hutongs are a great place to check out the above mentioned venues, but if you want to take a visit there to the next level, why not have a historian really bring it to life? From the controversial Boxer Rebellion to the founding of the People's Republic, the area has seen more turbulence and change than almost any other. From 5,600RMB for a 3-hour private tour.