From Dynasty to Republic is our third Limited Edition Public Walking Tour created by the history experts at Beijing Postcards. (Click for more info on The Nightwatch or Sai Jinhua and the Brothels of Dashilan). Taking place within the Forbidden City, the tour is a whirlwind journey through the final years of Imperial China leading up to the momentous day, exactly 90 years ago this November 5th, that the "boy emperor" Puyi was forcibly evicted from the palace.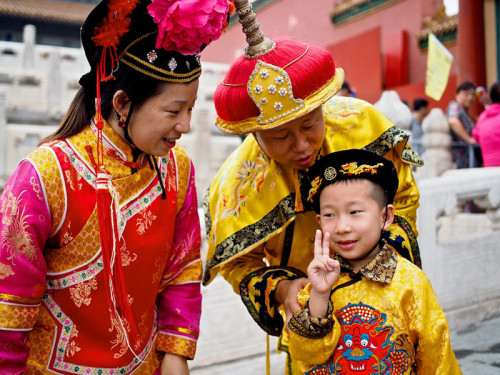 The star of From Dynasty to Republic, Puyi is a fascinating and complex figure. As a boy, he was effectively imprisoned in the Forbidden City, the pawn at the heart of a power struggle between the remnants of the Qing and the new Republic. Yet he came to be viewed as a traitor after siding with the Japanese during the second Sino-Japanese War. To find out more about Puyi and what folks can look forward to on From Dynasty to Republic, we sat down and shared an opium pipe (of deep discussion) with tour creator and Beijing Postcards historian extraordinaire Lars Ulrik-Thom.
1. Most people know the film The Last Emperor, but is Bertolucci's classic an accurate depiction of Puyi's life?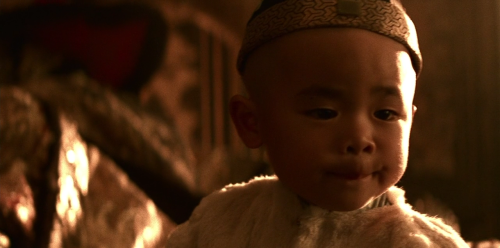 Lars Ulrik-Thom: A lot of the film is accurate, but there is also much that is pure imagination. It succeeds in capturing the idea that Puyi is essentially imprisoned inside the Forbidden City. But, for instance, in the film he's shown in bed with both his wife (the empress) and his other wife (the concubine) on his wedding night, but this definitely didn't happen. He wasn't interested.
2. Was he a good guy or a bad guy?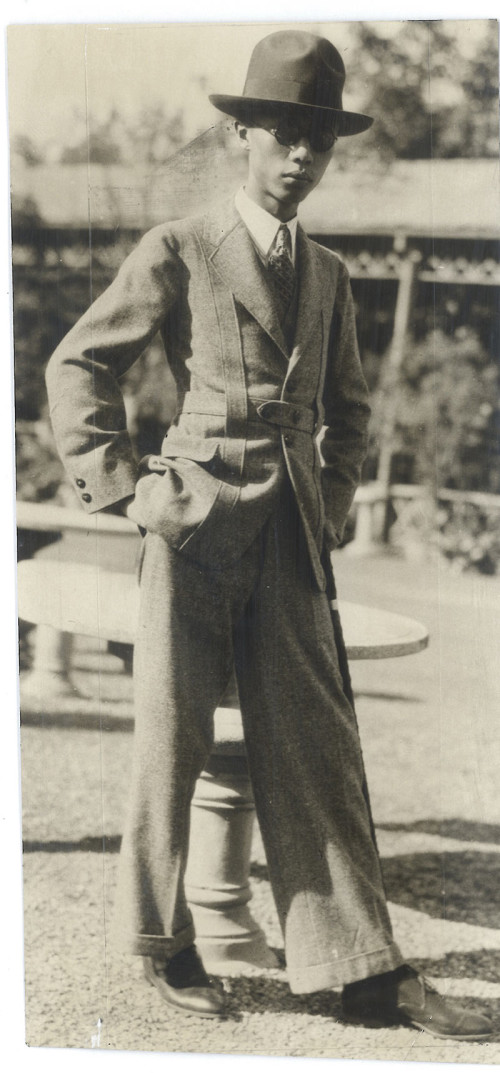 LUT: That's the interesting thing about Puyi – I really don't know. You get the idea after reading about him that he's totally devoid of personality. I think maybe it's because of his upbringing in that he was never really treated as a human being. Everyone had some kind of personal agenda in their dealings with him. In his book From Emperor to Citizen he says that the only person who really treated him like a human being was his wet nurse.
3. Under the Communists, was life hard for Puyi?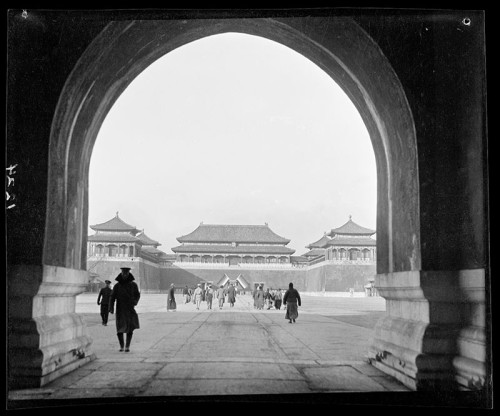 LUT: He was imprisoned in Russia in 1945 for four years, and handed back in 1950 after the formation of the People's Republic of China. He then spent nine years in prison / re-education camp, writing self criticisms. He was released as a reformed member of society and worked at the Botanical Gardens in Beijing. In the early 1960s he was commissioned by the Communist Party of China to write his book, so it's very much an "approved", censored work.
4. What is the general feeling about Puyi now from most Chinese people?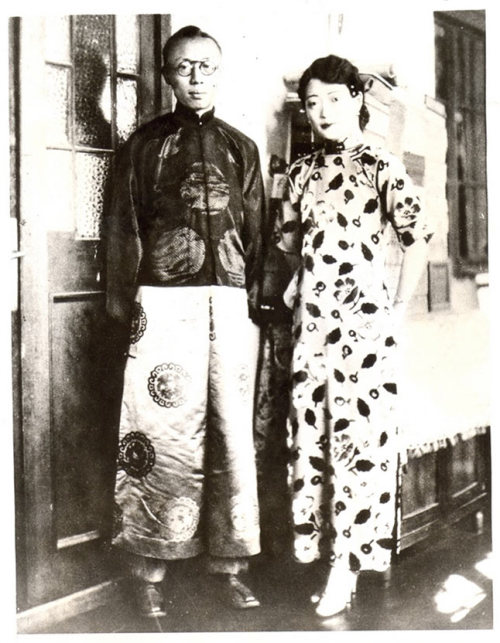 LUT: The general feeling is that Puyi was rather weak and doesn't have great historical significance. He is called the "puppet emperor" and to a large extent that's what he was. However, I would say that he's not a bad guy. I think he wanted to do good but ended up committing grave mistakes in siding with the Japanese. Yet it's somehow an achievement how he was able to go from being emperor to a normal citizen. It's interesting when you look at the footage of him in the Communist years – he looks much happier than when he was emperor.
5. What's your favourite aspect of From Dynasty to Republic?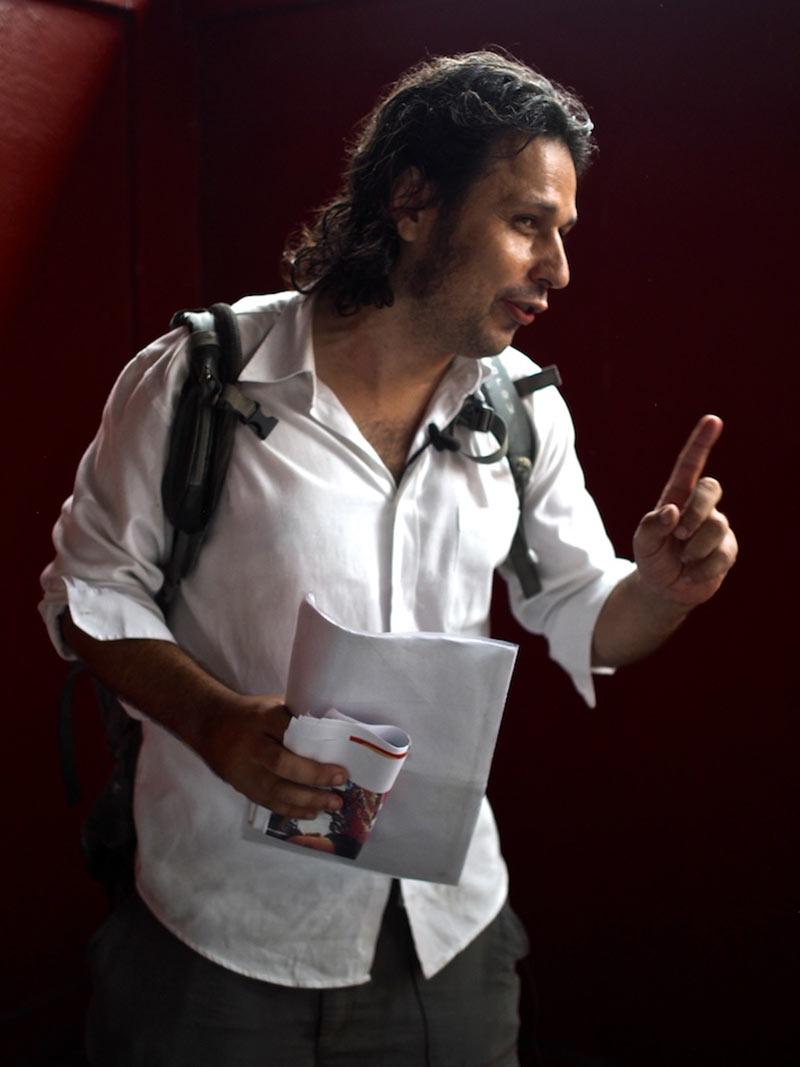 LUT: Well, I think one of the most interesting characters is Puyi's English tutor Reginald Johnston. He's very different to how he was portrayed by Peter O'Toole in The Last Emperor. He was extremely eccentric and you might even say crazy. He dreamed up several fantasy creatures that he wrote about in children's books (unpublished), and some of these he even mentions in official reports. Supposedly when Johnston was working for the colonial office in Hong Kong in his early twenties, his room mate had to move out because he found all the talk of imaginary creatures intolerable.
From Dynasty to Republic is almost sold out, but don't worry! You can still do it as a private tour after the public tours cease in November 2014. All you need to do is get a group of friends or colleagues together, or even your company department or club / society etc, and send us an email at info@bespoke-beijing.com.