We here at Bespoke like to think we're pretty darn good at dealing with whatever life has to throw at us but that doesn't mean we wouldn't appreciate a little help once in a while. Step forward WeChat Secretary to offer help to us in a way that only Chinese social media knows how, by doing everything a normal secretary would do without the holiday expectations of a full-time employee.
If they want to make it easier for us to do our jobs when it comes to a demanding visitor, why the heck not? We decided to put them to the test with a couple of very real but unusual requests from the world of music. Up first, enter the lavatorial demands of everyone's favourite diva, Beyonce Giselle Knowles.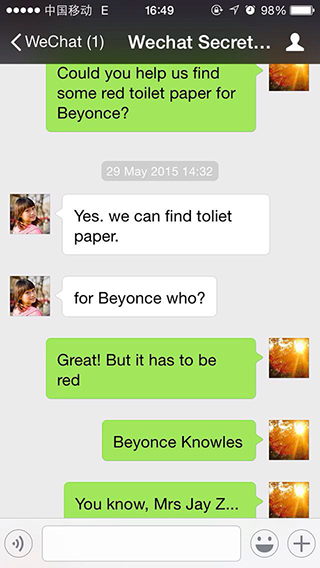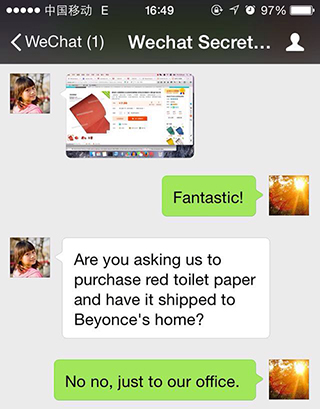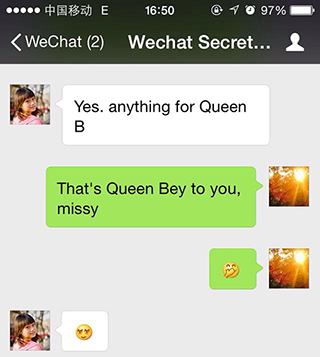 Five red toilet rolls on their way from Wenzhou later and we were impressed. But Beyonce is one thing, could WeChat Secretary help us out with the demands of a real superstar? Would they be able to get us McDonald's burgers without buns and a framed picture of Princess Diana for the irrepressible Britney Spears?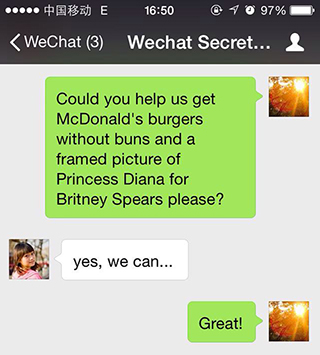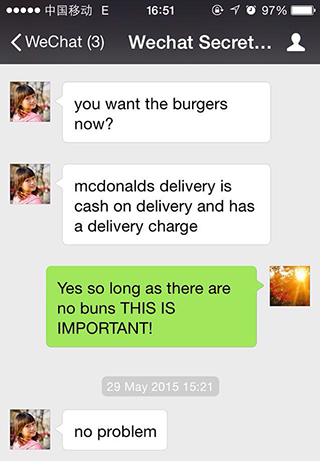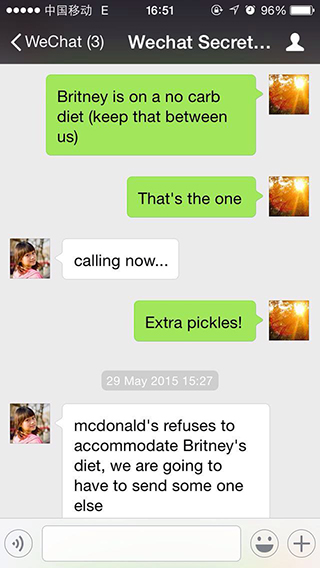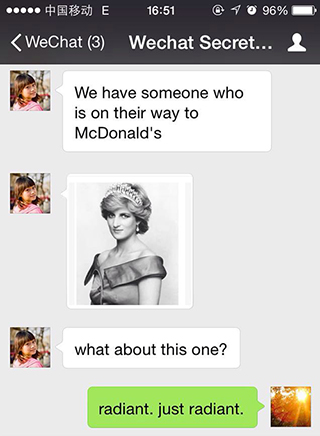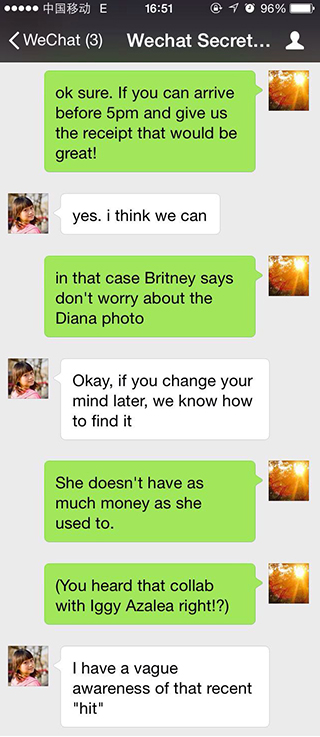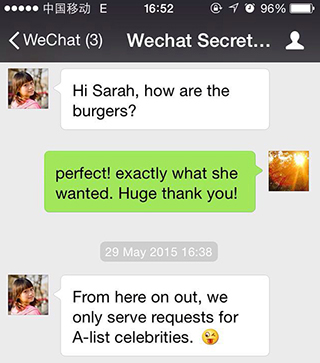 Great success. That makes it mission accomplished on both counts and we're convinced that we will be using their services again. We Heart WeChat Secretary. And here's a reminder why: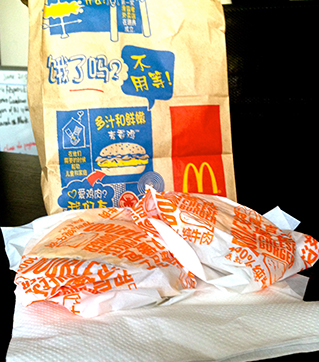 You can get help doing whatever you need from getting your pet seen by the vet to making a serious dent in your Taobao wishlist by adding We-Secretary on WeChat. WeChat Secretary takes 10% of the value of your purchase as its fee (with a minimum of 5RMB).
---
Have you got any unusual requests? Contact us with everything your heart desires of a trip to Beijing and we will get back to you quicker than you can say "red toilet roll".