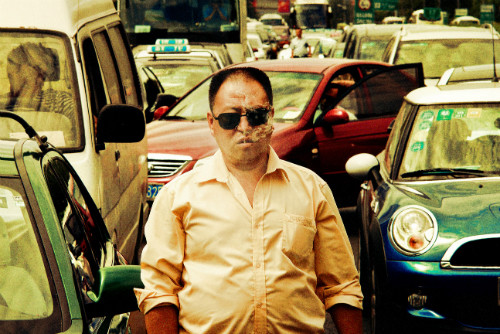 Despite introducing an odd-even number plate system a few years back to curb the volume of cars on the road, Beijing still has a bit of a car problem. Here at Bespoke we favor the humble bicycle, but turning up to meetings sweaty (or shivering) isn't a good look, so we'll occasionally take taxis. That's when we're reminded how frustrating (but also hilarious) it can be. In fact we think we've seen it all cruising the streets of Beijing – you couldn't make some of this stuff up. So next time you're caught in a jam, why don't you play a game of Traffic Jam Bingo with your friends. Draw up a grid with the below items in and the first to score a row wins. 
Dogs in bike baskets
Unsurprisingly, you can't take dogs on the subway, and taxi drivers won't accept canine passengers either. But Beijingers don't let such trifling details prevent them from carting their pooches from A to B. Oh no. If you've got a basket big enough, just throw Muttley in and off you go! Got two dogs? No problem – simply add another.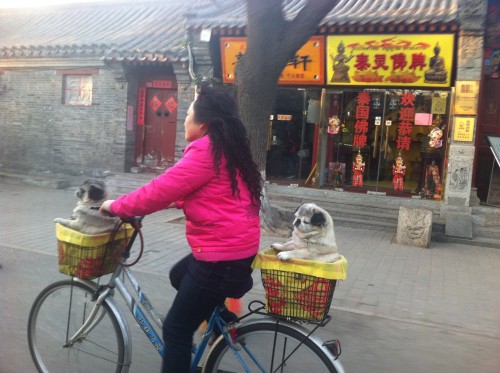 Family scooting
Two on a scooter is cosy, a family of four is fun, not to mention environmentally friendly. Seeing a family of five is like finding a four-leaf clover. You only get to count this if you spot 3 people or more. No cheating!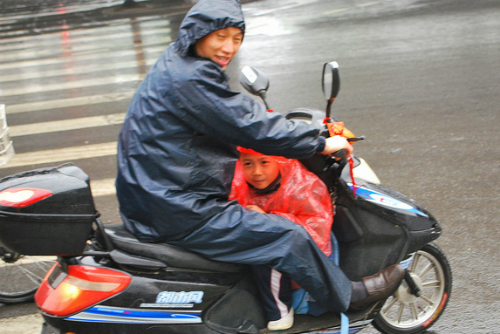 A 'special' licence plate
No points for any that start with the character 京 jing as that's just the 'jing' in Beijing (meaning 'capital city', 'bei' means 'north'). Look out for 津 jin as in Tianjin, the next mega city or 冀 ji which is short for Hebei, the province that surrounds Beijing. Any other characters and the car has come quite a long way already, just ask your driver.
If the first character is in red (使 shi) written on an all black number plate, you're dealing with a diplomat. Spotted a white number plate? That's a police or military vehicle. These cars are often caught doing particularly ambitious manoeuvres – because they can.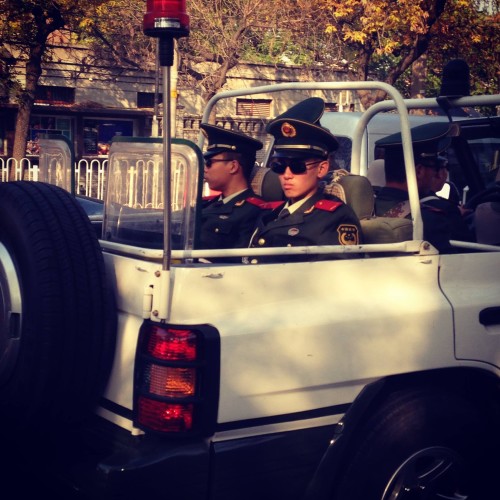 A death wish cyclist
Whatever Katie Melua thinks, there are far fewer bicycles than even a few years ago, but the remaining core make use of the increased elbow room to pull ever more daring stunts. At the tame end of the spectrum there's cycling the wrong way against on-coming traffic, this is taken up a step or two along (sometimes) fast-flowing roads. Cycling while using phones is more or less required, but look out for on-bike nail clipping, and mid-cycle self massage and arm swinging. The pros can be spotted behind piles of goods and belongings stacked up on every part of their bikes. Bingo-for-it!
Nouveau riche parking
This could even be the cause of your hold up. If you or your parents are rich enough, you can park anywhere at any time. Bored of parking parallel to the kerb? Just go perpendicular.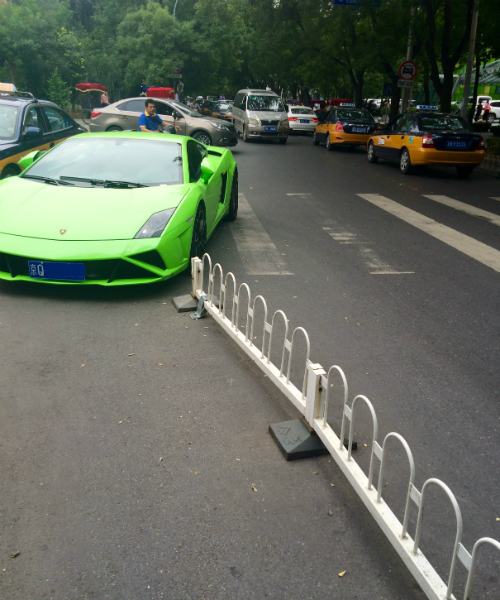 All weather gear
Rain does not stop play in China. Look out for dedicated umbrella holders on bike handlebars and ponchos that cover entire bicycles – basket and all.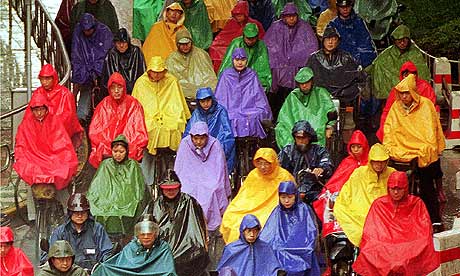 A random small vehicle
Any number of wheels goes, as long as it's not big enough to class as a car. Look out for all manner of concept vehicles that can seat up to four comfortably. While you're at it, the police have one or two pimped out golf carts too. Extra points for mini jeeps with armed soldiers.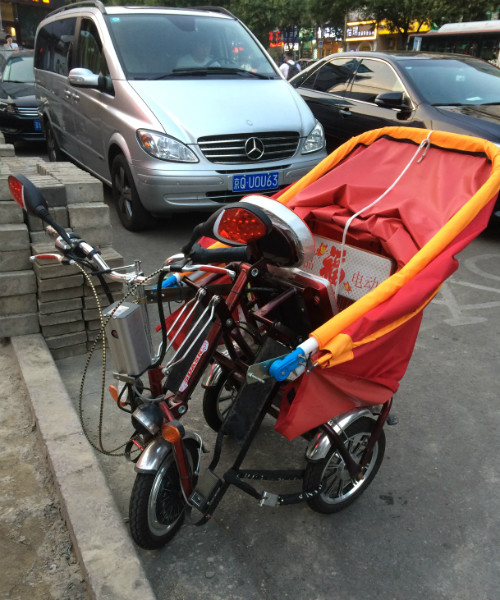 On street seating
How many chairs in the road can you count? Why keep benches in parks when you can bring your own chair right into the road? See how many chairs you can spot, bonus points for heavily upholstered armchairs, sofas and traditional Chinese wooden furniture.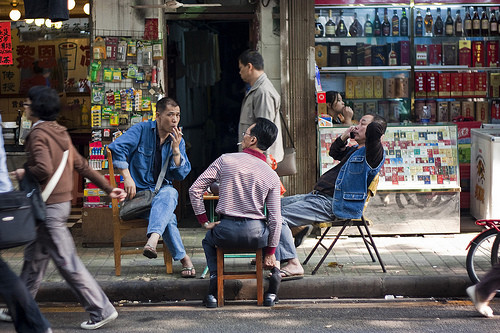 A precariously overloaded vehicle
We never get tired of marvelling at the plethora of overloaded bikes, carts and trucks in Beijing. And above all else, we can't help but be deeply impressed. Make no mistake, this is impressive stuff. When it works that is…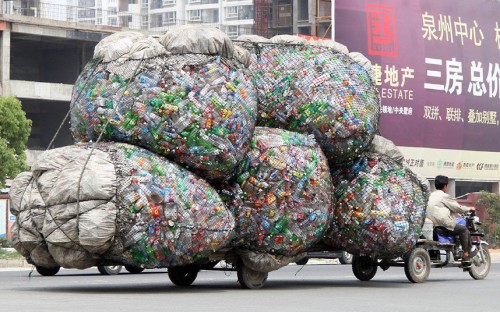 Of course, book one of our cars and drivers and he'll do everything possible to keep you out of any traffic jams here in China. You'll also never get bored thanks to the in-car WiFi, music and copies of Time Out Magazine. The bingo is just in case.