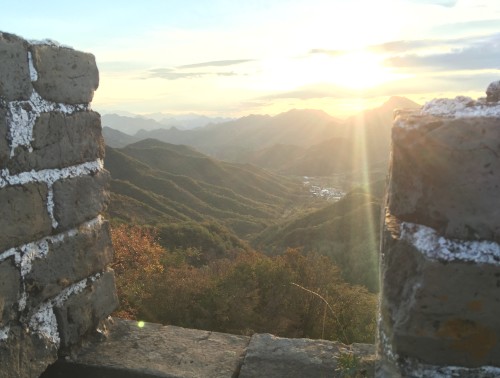 There are many theories about why the Great Wall was built and what it was used for. We can literally shed new light on this – it must have been built exclusively for watching the sun rise up out of the mountains. And for hiking along.
Stay tuned for a Pop Up Limited Edition Wild Wall Weekend this October 31 with world-renowned Great Wall expert William Lindesay OBE.
More to be revealed later this week, but we don't mind sharing with you now that the trip includes not one but two sunrises, viewed with the smugness only climbing up to the wall in starlight can bring. You'll see things you'd never know were there and certainly can't be learned from a guidebooks. Along with plenty of hiking you'll get an even fuller picture with documentaries and talks in William's converted schoolhouse you'll stay in at the foot of the mountains.
Check back here for details of the trip at the end of October or get in touch.