Imagine the adulation. You're with your crew in the vicinity of the famed Forbidden City, and you've heard you're supposed to be looking for the east gate to avoid the lines. Everyone else is in a fluster, pulling out maps, attempting to ask locals – generally embarrassing themselves, when you spot just the sign you were looking for: 东华门.
"Ahem, I believe it's this way… at least that's what the sign says," you declare oh-so-humbly.
"What?? You can ready that? How?!" demand your companions. Naturally all you can muster is a knowing smile.
Ready to reach new levels of smug on vacation? Good. Read on…
Character No.1:
女
Meaning:
woman/female
Pinyin (i.e the Romanized spelling):
nü
Pronunciation:
"noo" (like 'moo' – the sound a cow makes)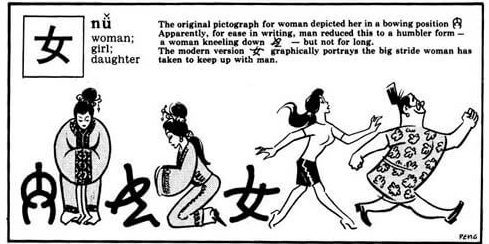 Ladies: we can't teach you how to perfect the Chinese squat, but we can help you to at least walk into the right restroom. Recognize this character on the door and you can stride in with confidence. The character looks a bit like a curvy lady – see?
——————-
Character No.2: 

男


Meaning:
man/male
Pinyin:
nan
Pronunciation:
"nan"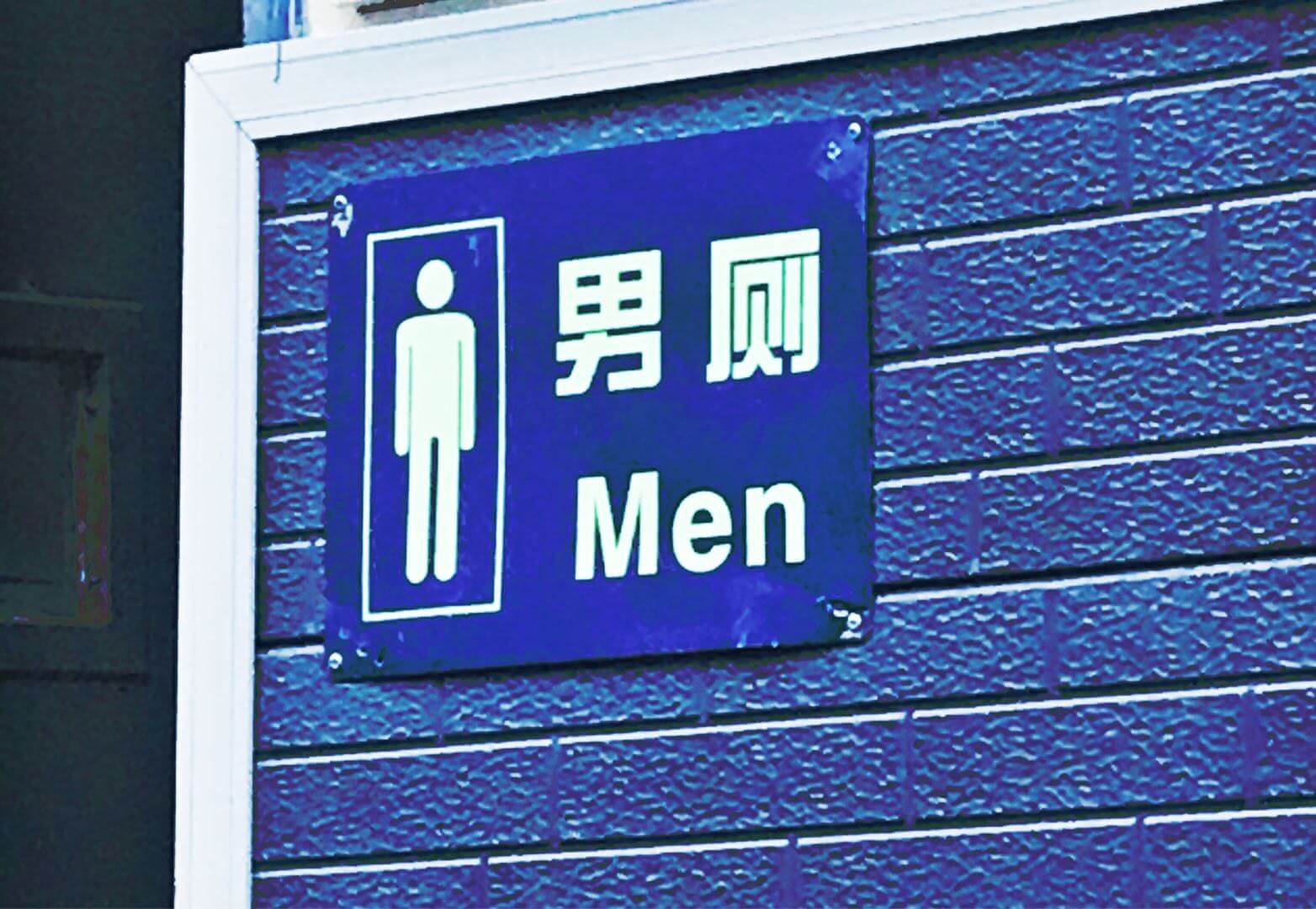 Meanwhile this little guy means 'man' – also pretty useful when looking for the right bathroom! See those little squares on the top? They represent fields – fields that men would traditionally work in, hinting at the origins of the character that was first carved on bone a full 3,000 years ago. We know, it's insane.
——————-
Character No.3: 
北
Meaning:
north
Pinyin:
bei
Pronunciation:
"bay"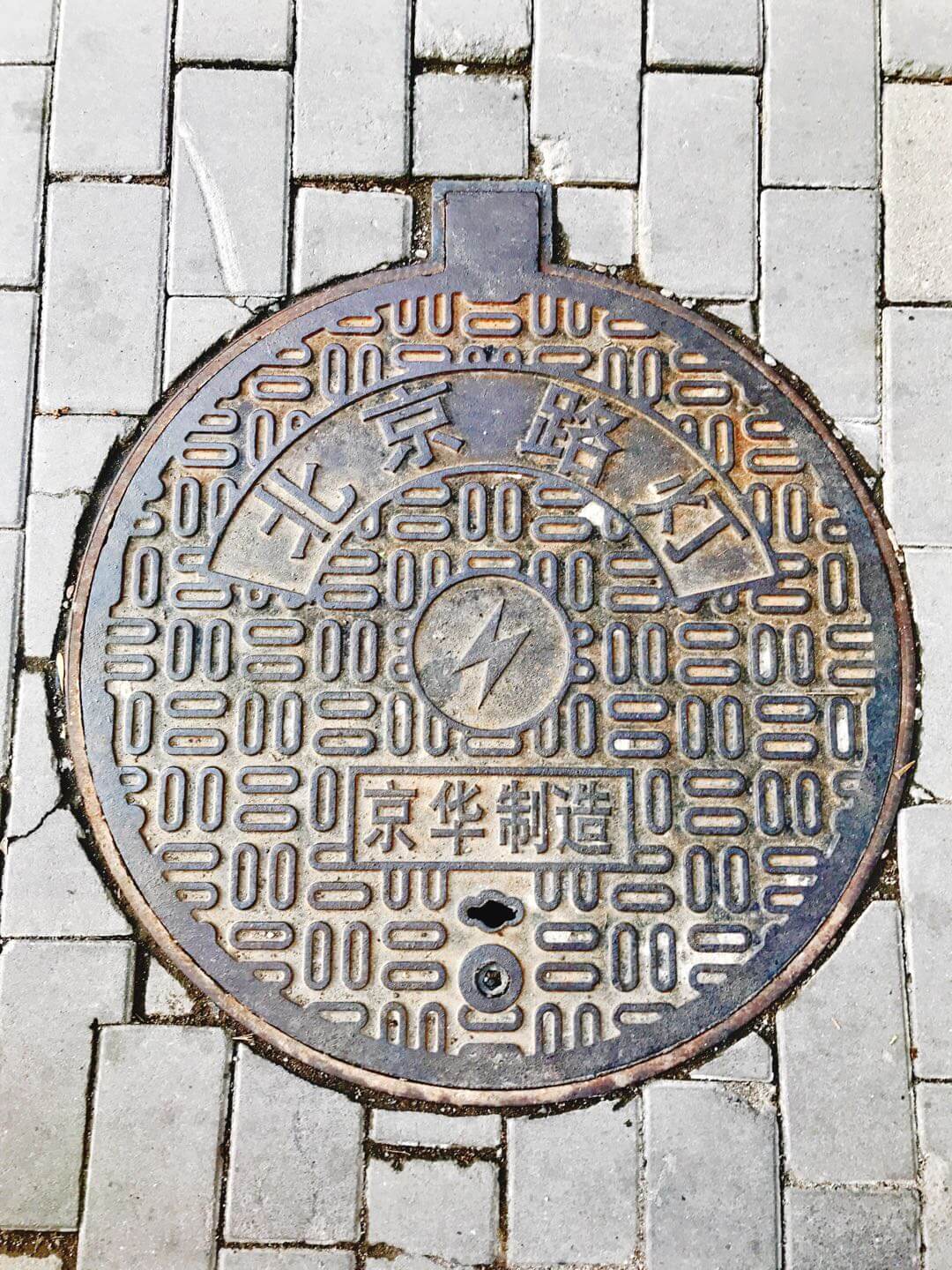 That's right folks, this character puts the 'bei' in Beijing, because "Bei Jing" means 'Northern Capital'. You'll spot this one on everything from signposts to airport departure boards…and drain covers.
——————-
Character No.4: 
京

Meaning:
capital
Pinyin:
jing
Pronunciation:
"jing"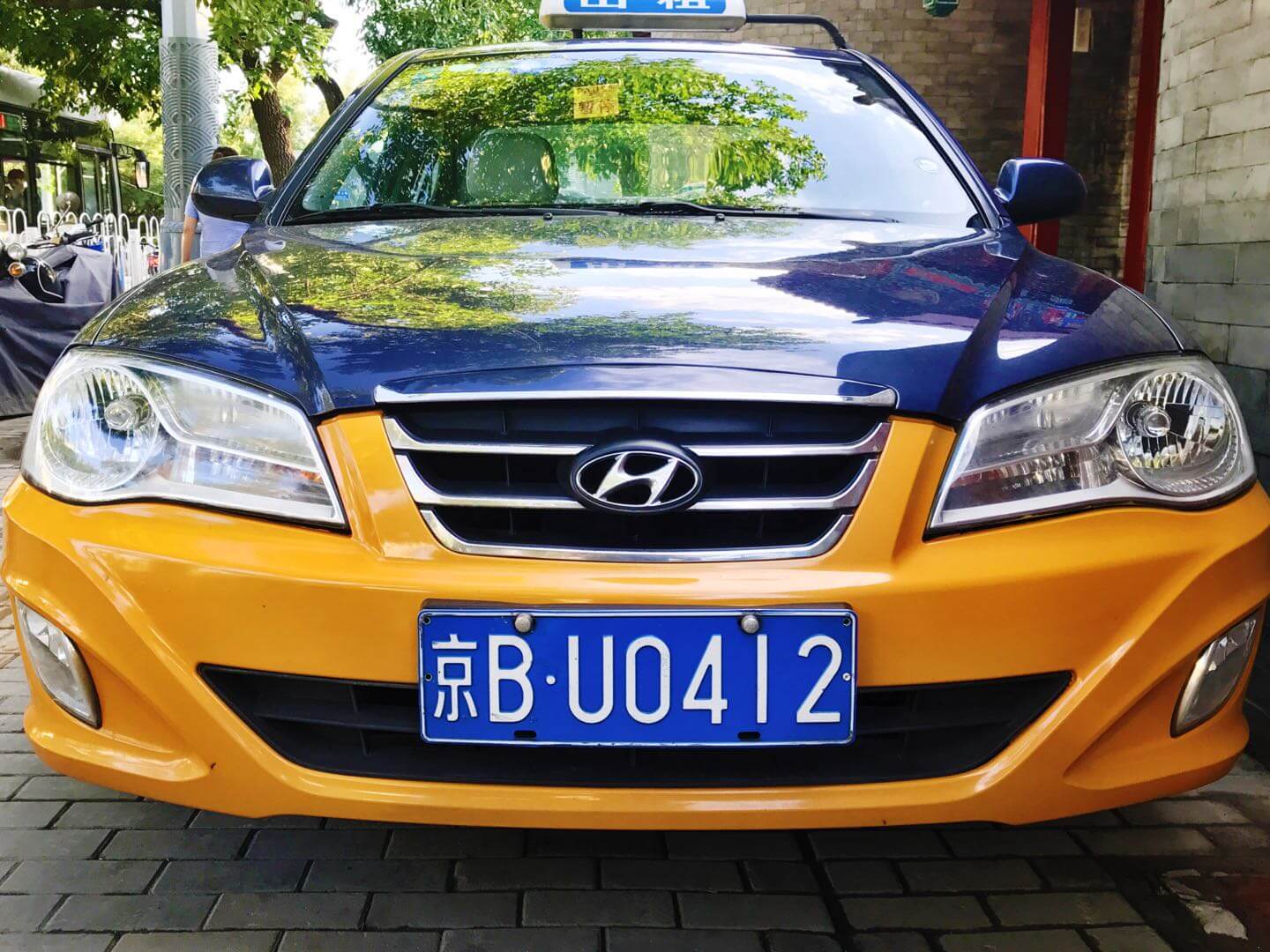 This means capital (as in capital city) and is the second part of the word "Bei Jing".  As a result, this character shows up in lots of places too. Keep an eye out for it on car license plates. There's even a local craft beer brand called "Jing-A", which just happens to be on tap at Bespoke HQ, if you ever fancy popping in for a pint…
——————-
Character No.5: 
东
Meaning:
east
Pinyin:
dong
Pronunciation:
"dong"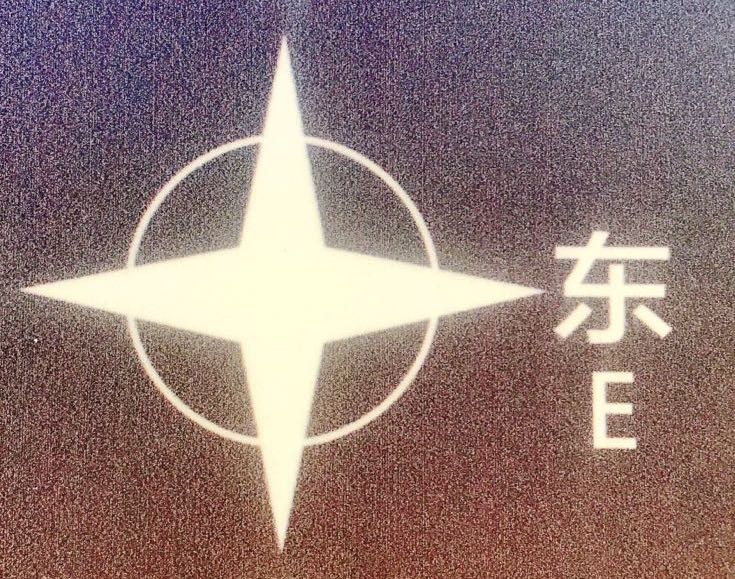 China's capital has been feng shui-ed to the max, and is neatly arranged on a pleasingly perpendicular grid. That means knowing which way is north, south, east or west will come in handy when navigating the city. Well, in the unlikely event that your iPhone compass stops working… Hey, it's empowering to know what you're doing without the aid of technology.
Old school navigation skills = maximum respect.
——————-
Character No.6:  
南
Meaning:
south
Pinyin:
nan
Pronunciation:
"nan"
Notice how the pronunciation of this word sounds exactly the same as the word for 'male' but is a totally different character? Wow, how confusing, you might think. Au contraire, we say. If anything, this makes things easier. In a 'two birds, one stone' kind of way…
——————-
Character No.7: 
西
Meaning:
west
Pinyin:
xi
Pronunciation:
"shee"
Go West, young man! Seriously though, we love Beijing's lesser known western sights, so now you can use your new-found knowledge to navigate your way toward them. It's also worth committing the pronunciation of this word to memory as most visitors get it wrong. It's the same 'xi' that features in the name of the city Xian (the one with the famous Terracotta Army), which is pronounced "Shee-anne".
Side note: China's president is also called Xi Jinping. Although it's a different character and tone, it's pronounced the same – and getting his name right will give you credibility with the locals. It's pronounced "Shee Jin Ping". Great. Now you know how it's supposed to sound, you can cringe along with the rest of us when you hear it being butchered by newsreaders the world over…
——————-
Character No.8: 
口
Meaning:
mouth/opening
Pinyin:
kou
Pronunciation:
like "oh" but with a 'k' in front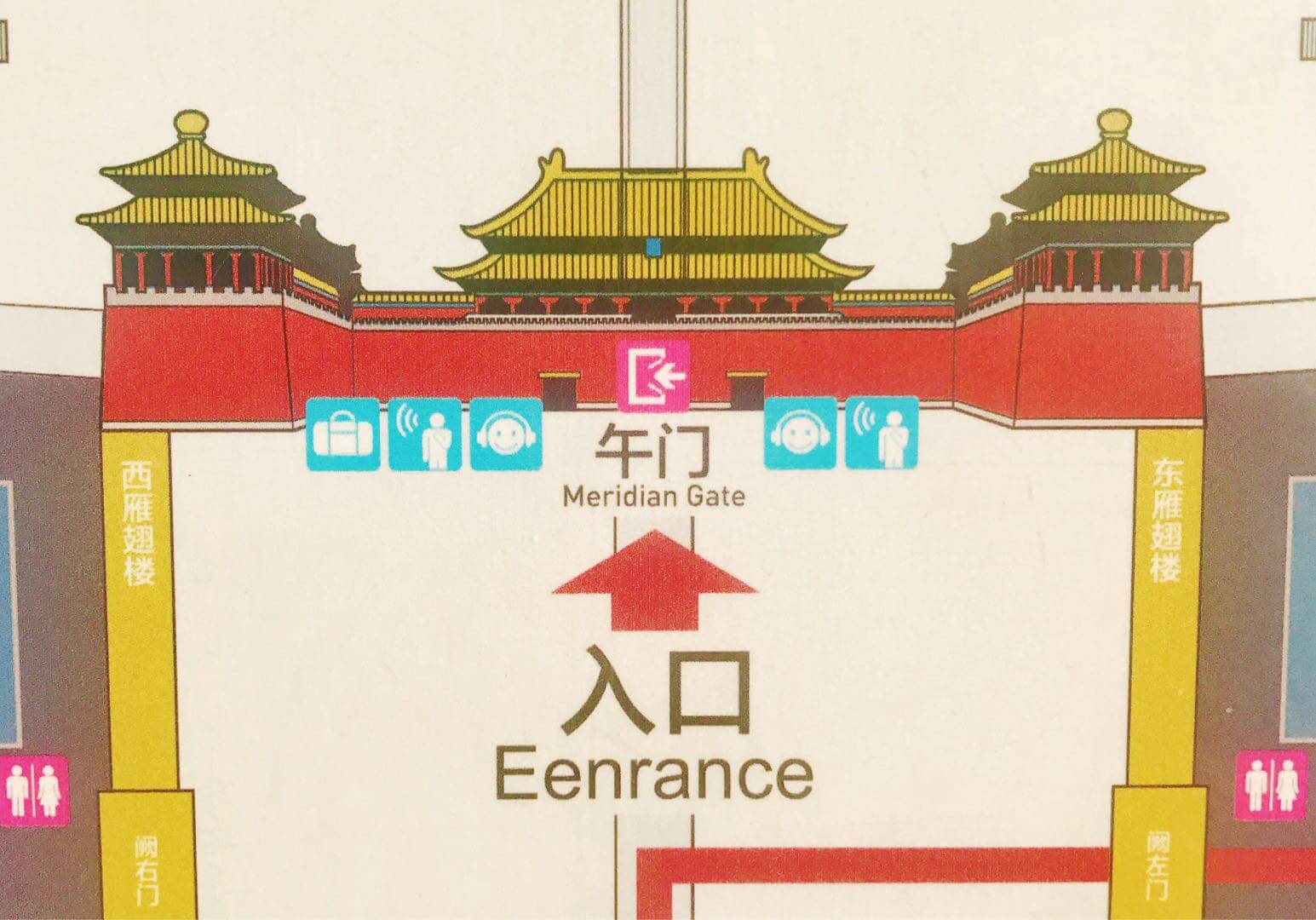 Looks like a little mouth right? Easy peasy! This one can be combined with a second character to signal an entrance (入口) or an exit (出口). Keep an eye out for these next time you're at a major tourist site or at the Beijing airport.
——————-
Character No.9: 
门
Meaning:
gate/door
Pinyin:
men
Pronunciation:
"men" (spoken like the "men" in "gentlemen")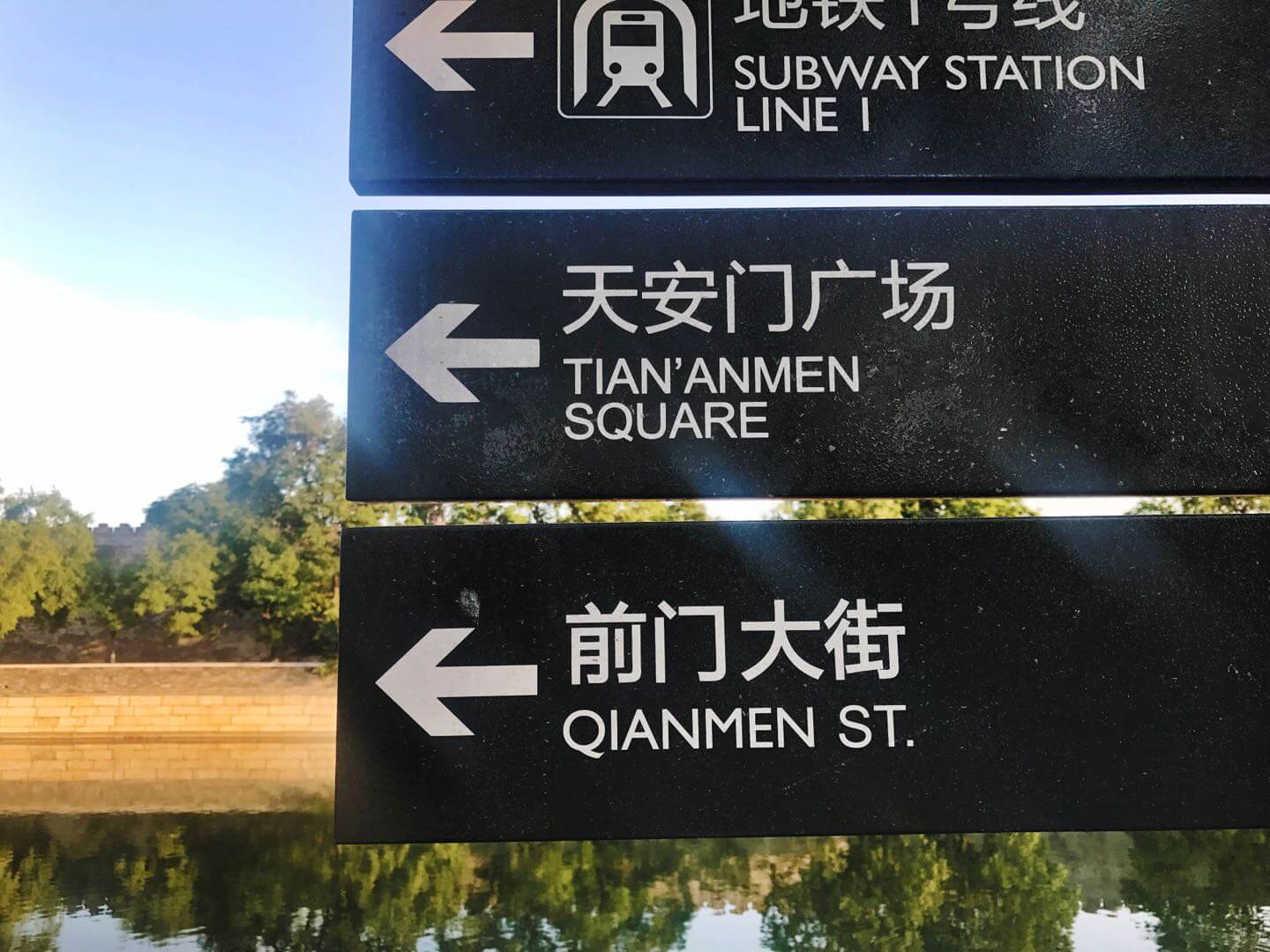 This is a super important one in China's capital. Why? Because Beijing's ancient fortifications – its old city walls – were punctuated by a series of gates and watchtowers. Some of these are still standing today (such as the famous Tiananmen Gate), but even those that aren't still leave their names behind. In fact, a surprisingly high number of place names you'll overhear people talking about in Beijing end in the word 'men', referring to these 15th century gates. Dongzhimen, Xizhimen, Qianmen, Tiananmen, etc.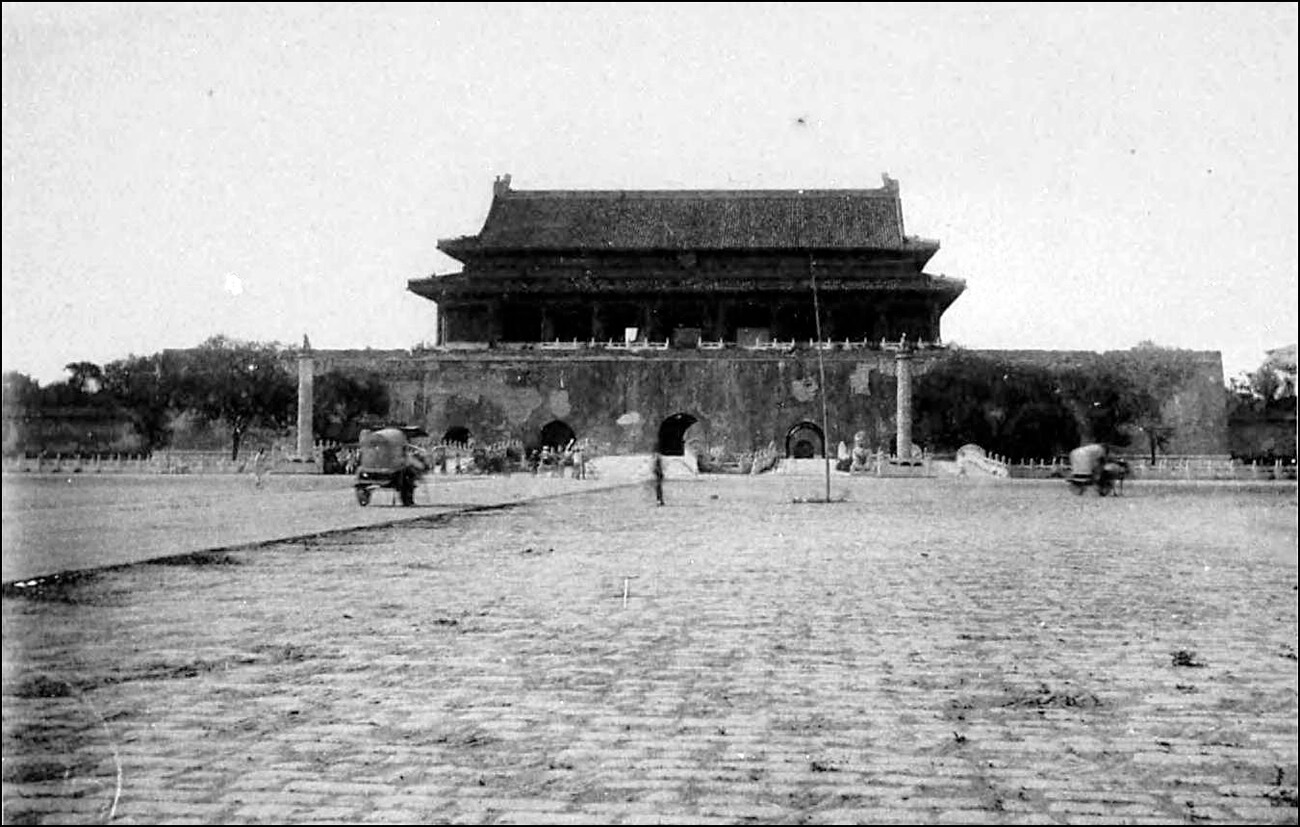 Oh and those beautiful old doorways in the hutongs? They're also 'men'. Just combine the word you already learned above: kou/口, with 'men' and you get 'men kou' (doorway). Getting the hang of this now, aren't you?!
——————-
Character No.10: 
串
Meaning:
kebab
Pinyin:
chuan'r
Pronunciation:
"chwar"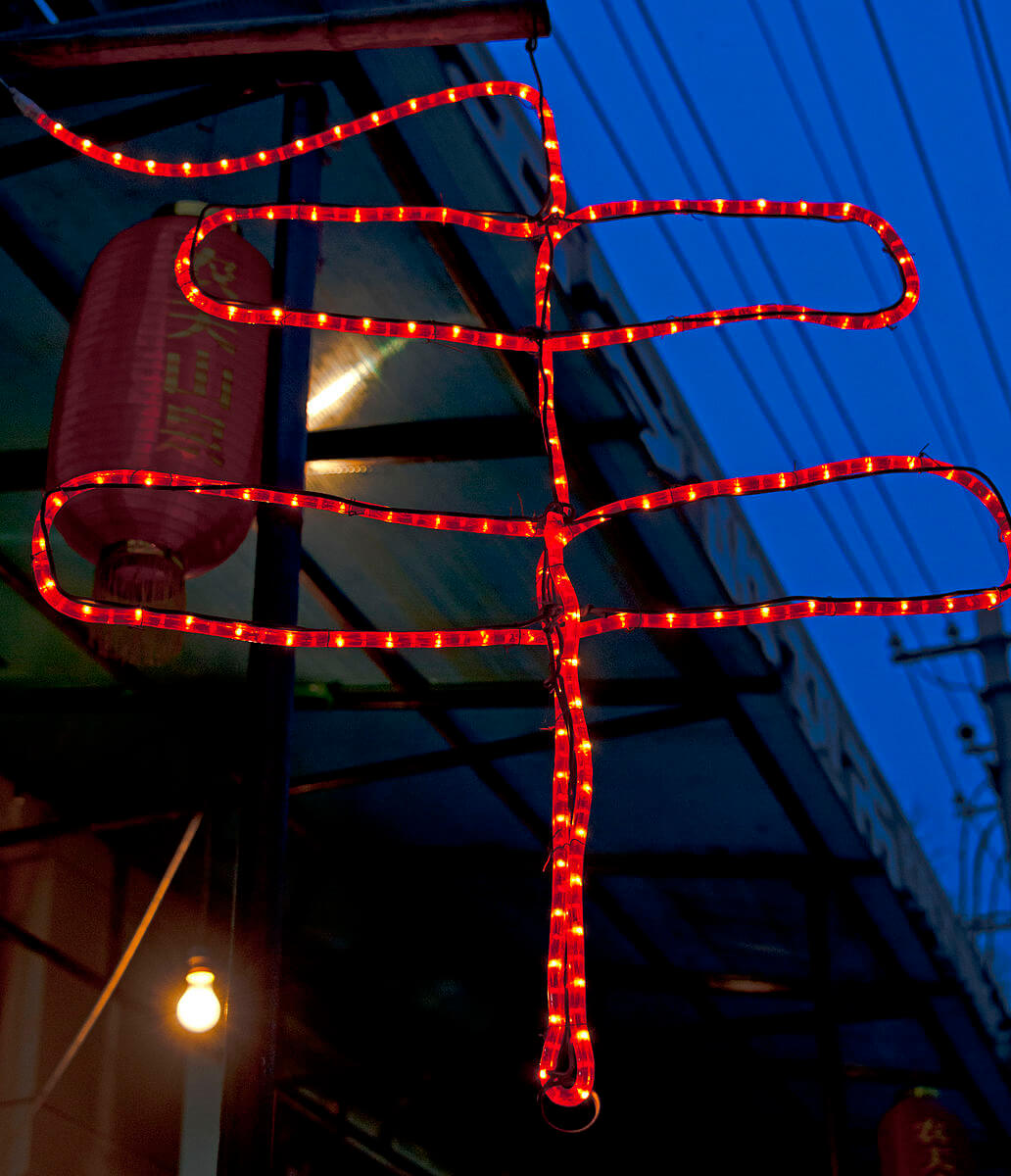 This might as well be shorthand for "delicious". In actual fact it means something strung or bunched together: a kebab. This one's worth knowing because if you venture into Beijing's hutongs, you'll see this character fashioned out of red neon piping. That means you've found a restaurant barbecuing Uyghur-style lamb kebabs over hot coals. If the restaurant looks popular, go ahead and try some!
Want to get a genuinely good grasp of Chinese while you're in China? Bespoke has a tour for that! Check out our brand new Meandering Mandarin Hutong Tour here.