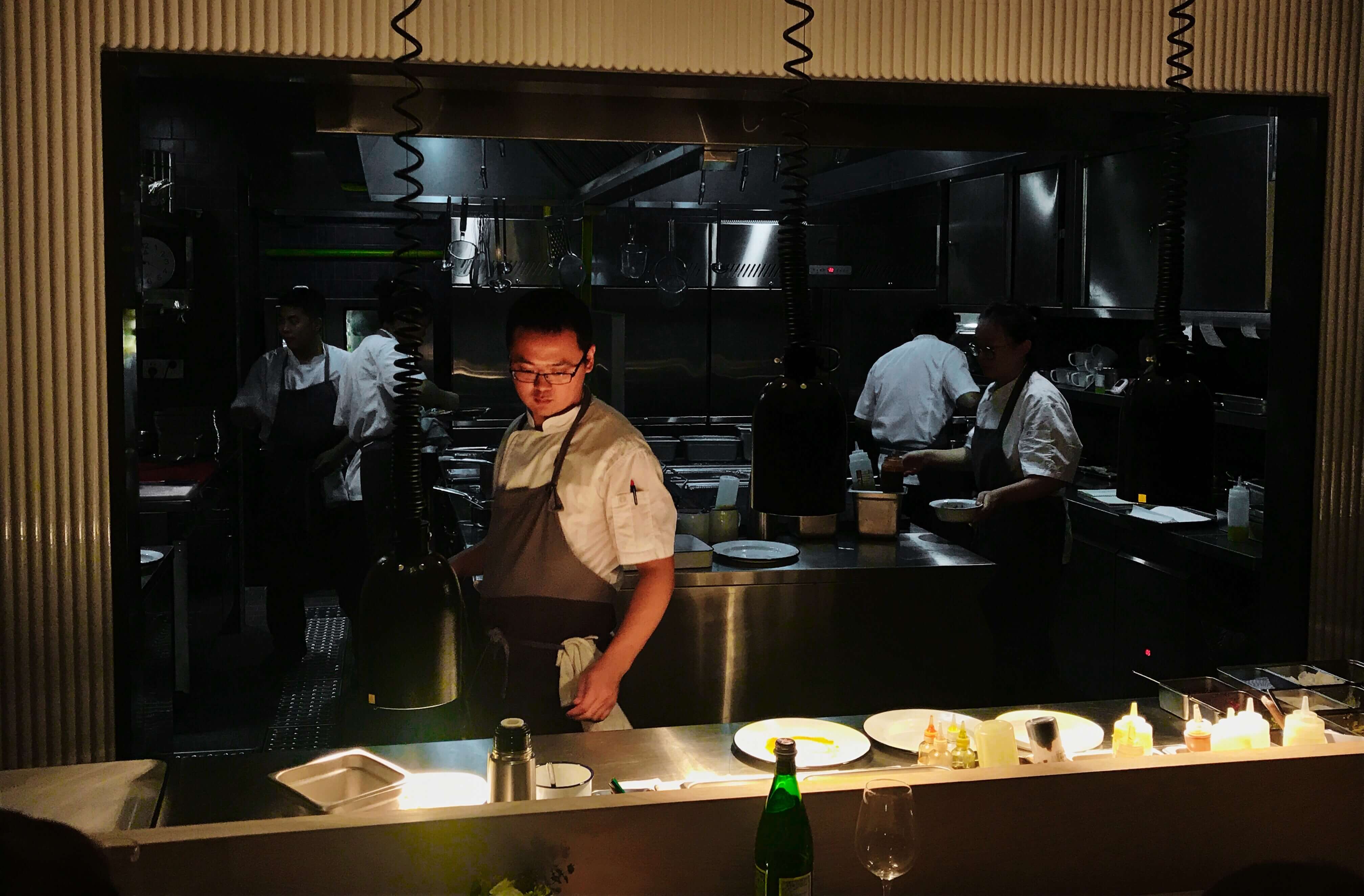 Together makes everything look simple – but don't underestimate how hard it is to get so many things right. From the menu, which looks curt but nevertheless hits all of the bases, to the décor, it's all deceptively casual: the execution is anything but.
We probably shouldn't be surprised though. Together is, after all, the happy product of a collaboration between the team at (always excellent) Commune Social, interior design maestros Neri+Hu, and Bina Yu, who previously managed Jean Georges' Bund-side Korean BBQ restaurant.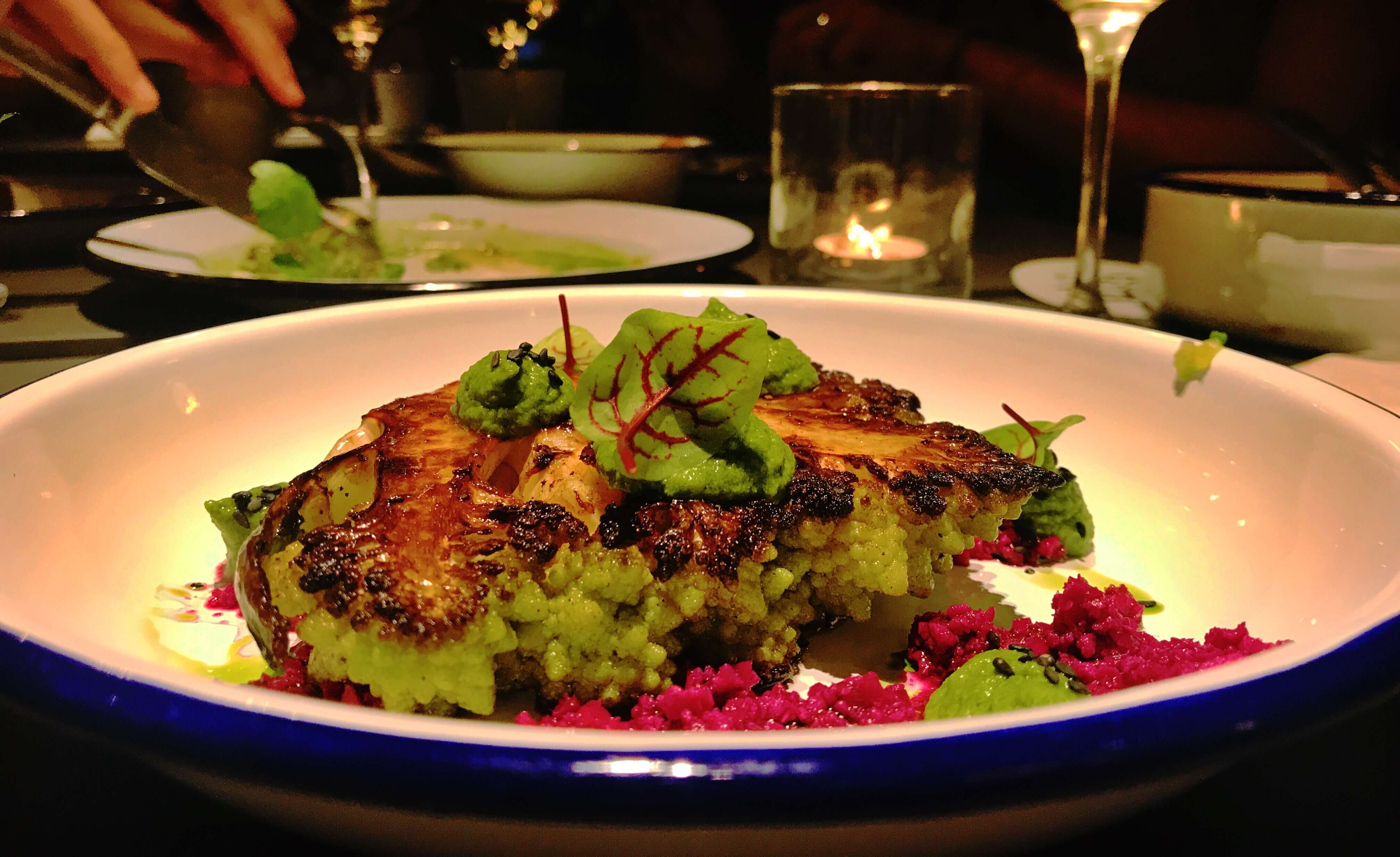 Everything here, and we mean everything, is delicious and done with flair. Order a rag tag bunch of dishes based on the whims of the people you're dining with and behold as beautifully presented dish after dish appears, creating quite the rainbow banquet.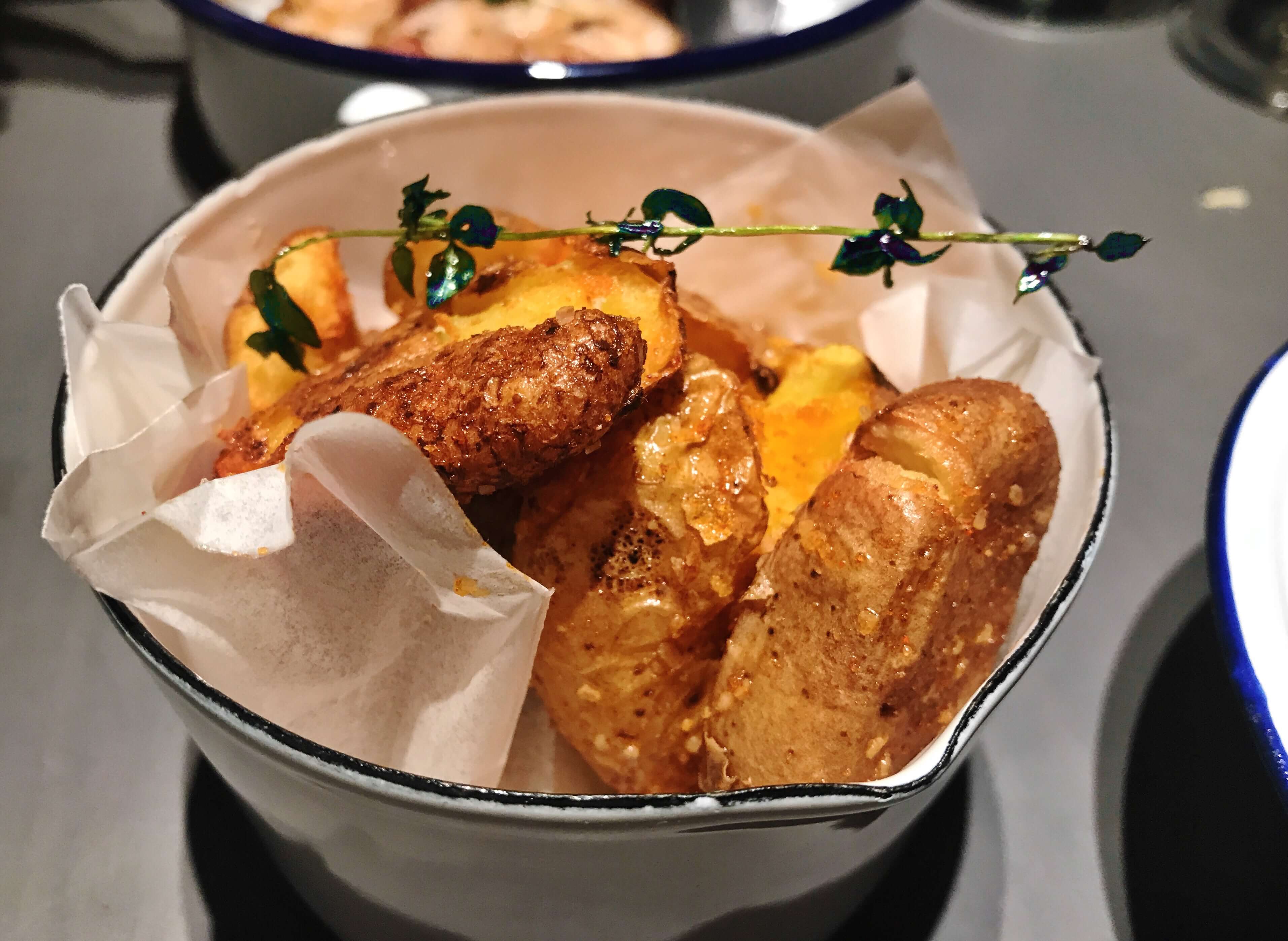 It's almost as if the chef laid out every single plate on the menu one day and then played around with the color palette until it made the perfect visual blend.
So what can you expect? Starters such as the crab dashi jelly with sea urchin are light and bright, and not too filling. The mochi tofu (with sesame sauce, lemon soy and parmesan tuile) is exactly what you want it to be – chewy, subtle and delicious.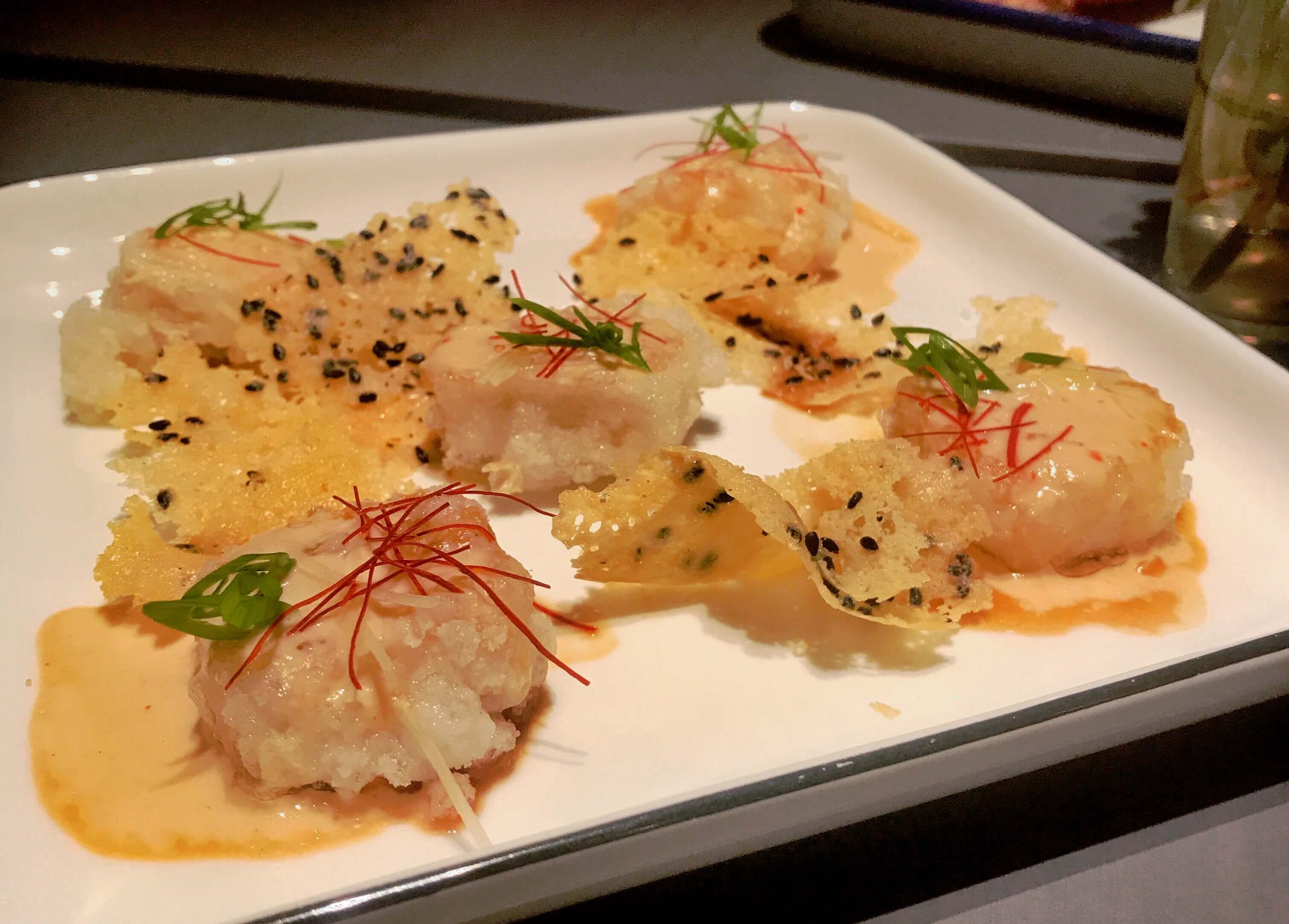 And while it's hard for the mains to live up to the creativity of the starters, the pan seared snapper with basil-shallot oil and yuzu comes pretty damn close. You've never seen a group of people demolish a dish so quickly. Oh, and try the cauliflower as a side dish. It's superb.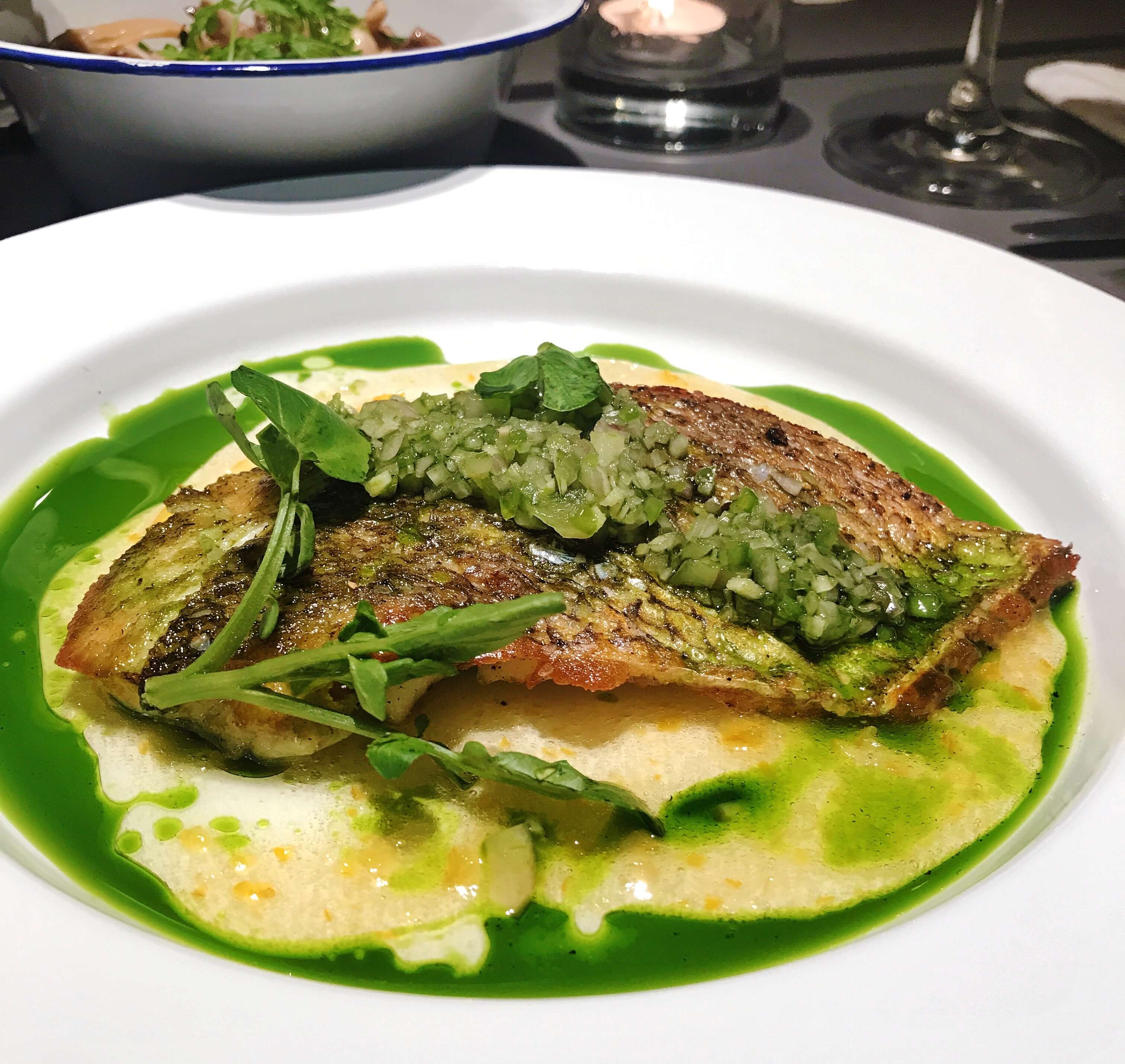 But what's this? A last-minute entry for dish of the meal right at the very end? Sorbet made from a magical blend of apple, goats cheese and honeycomb? Hot damn. The Commune's dessert chef Kim Melvin has done it again.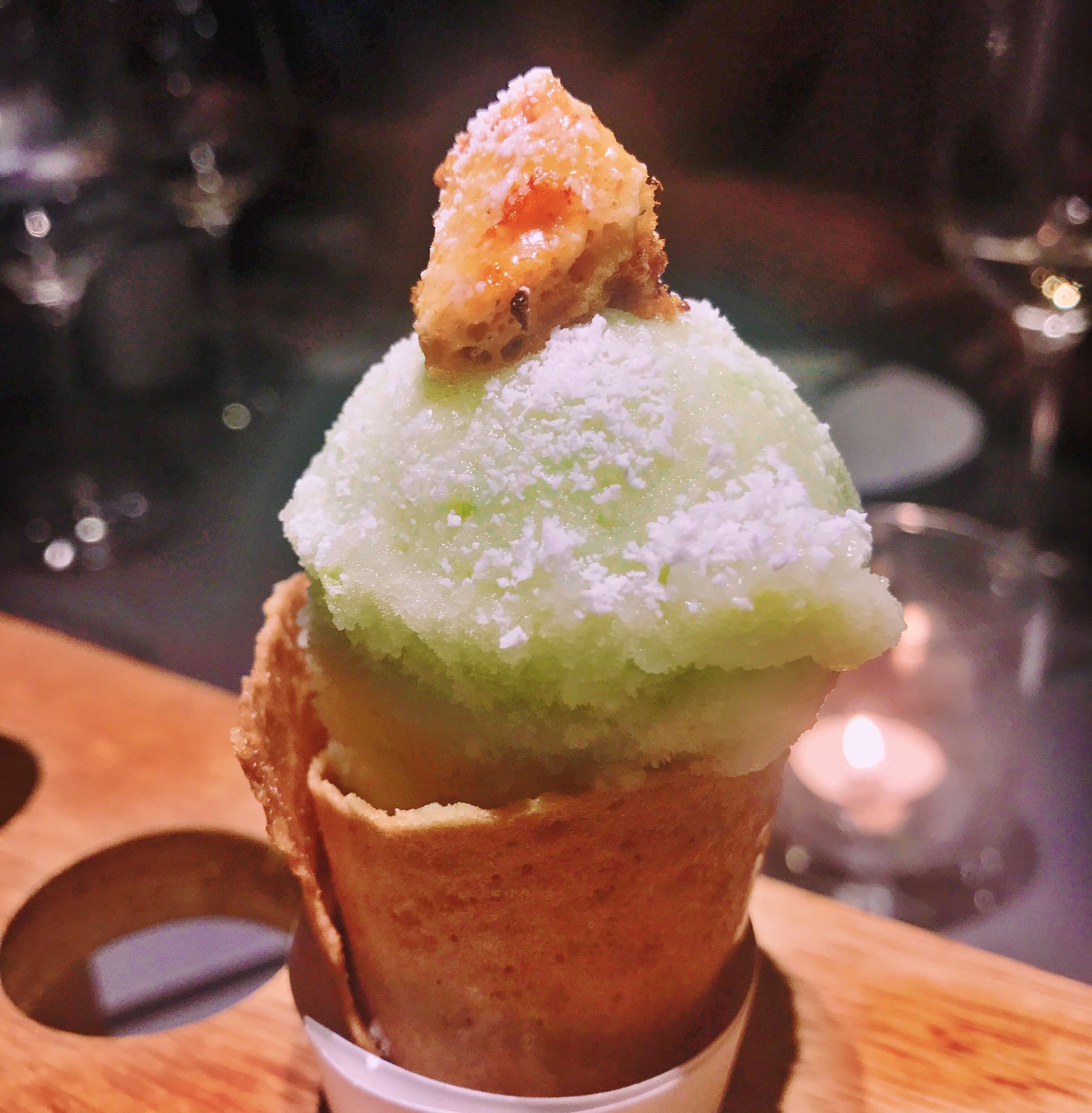 Simply excellent, and well priced to boot.
Together 546 Yuyuan Lu, near Zhenning Lu, Jing'an District (Tel: 5299 8928). Open 1oam-10pm Mon-Fri; 11.30am-10pm Sat; 11.30am-4.30pm Sun.
Want every meal to be brilliant, regardless of cost? Bespoke knows where all the hidden gems are. Get in touch to find out how we can curate your entire trip, including meals.