The Zhengyangmen Picnic Tables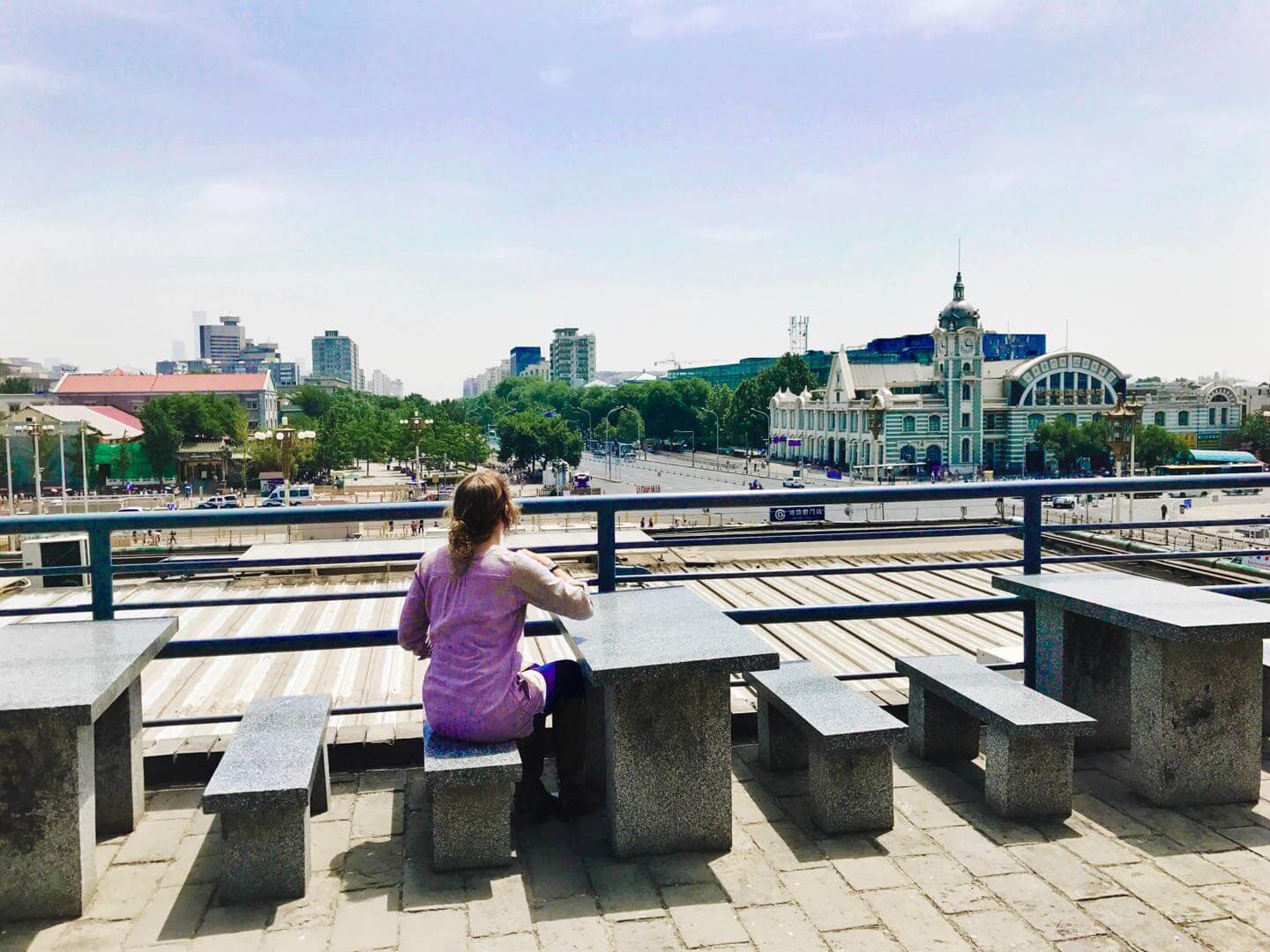 A dining table smack bang in the middle of Tiananmen Square? Surely not. Well you better believe it, kiddo. We're not going to lie, we were pretty excited when we discovered this one. Ok, so there may be a 20RMB entrance fee, but it's a small price to pay for the views and total calm you'll find atop the Zhengyanmen Gate.
That's right, climb the steps to the (usually empty) battlements on this archery tower's east side and you'll discover several picnic benches perfect for a feast, with a vista stretching from Qianmen to Tiananmen. A word of warning though, there's no cover up there so in summer you'll need a hat and sunglasses at the very least.
Zhengyangmen Gate, Tiananmen Square (between Mao's Maosoleum and the Qianmen Gate), Dongcheng district. Entrance: 20RMB. (6525 3176)  
Terrazza Martini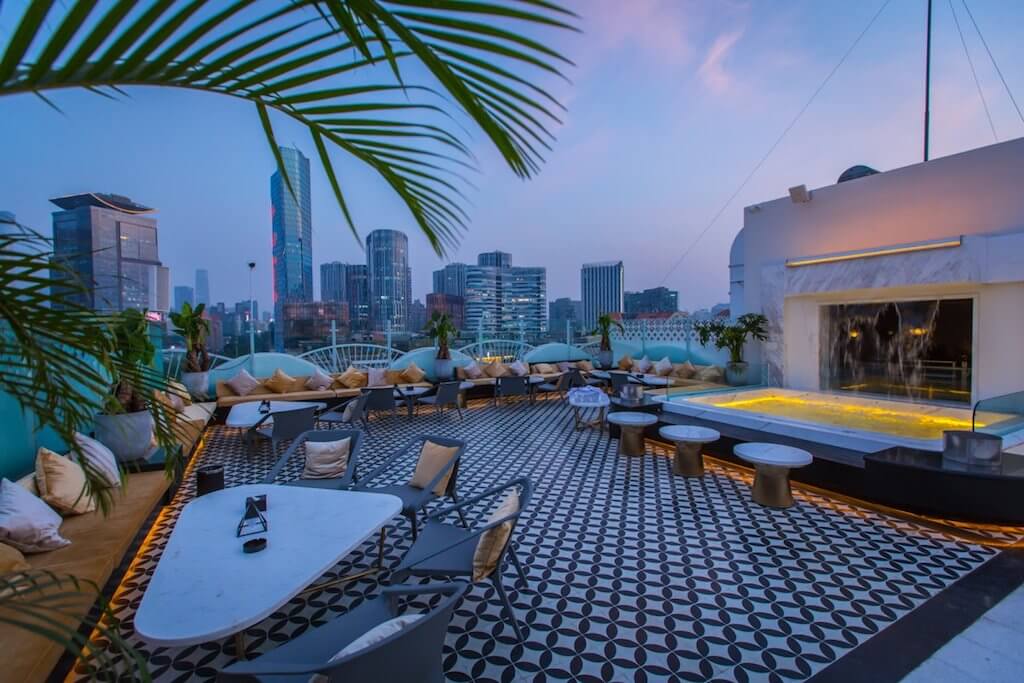 This newly opened spot on the roof of Nali Patio has a Miami vibe about it: Black and white tile floors, art deco arches lit in flamingo pink, cascading water features… Great for a sundowner cocktail overlooking the bright lights of Sanlitun. Oh, and try the pizza – it's hella tasty.
7th Floor, Nali Patio, 81 Sanlitun Lu, Chaoyang district (Tel unavailable)
HULU Terrace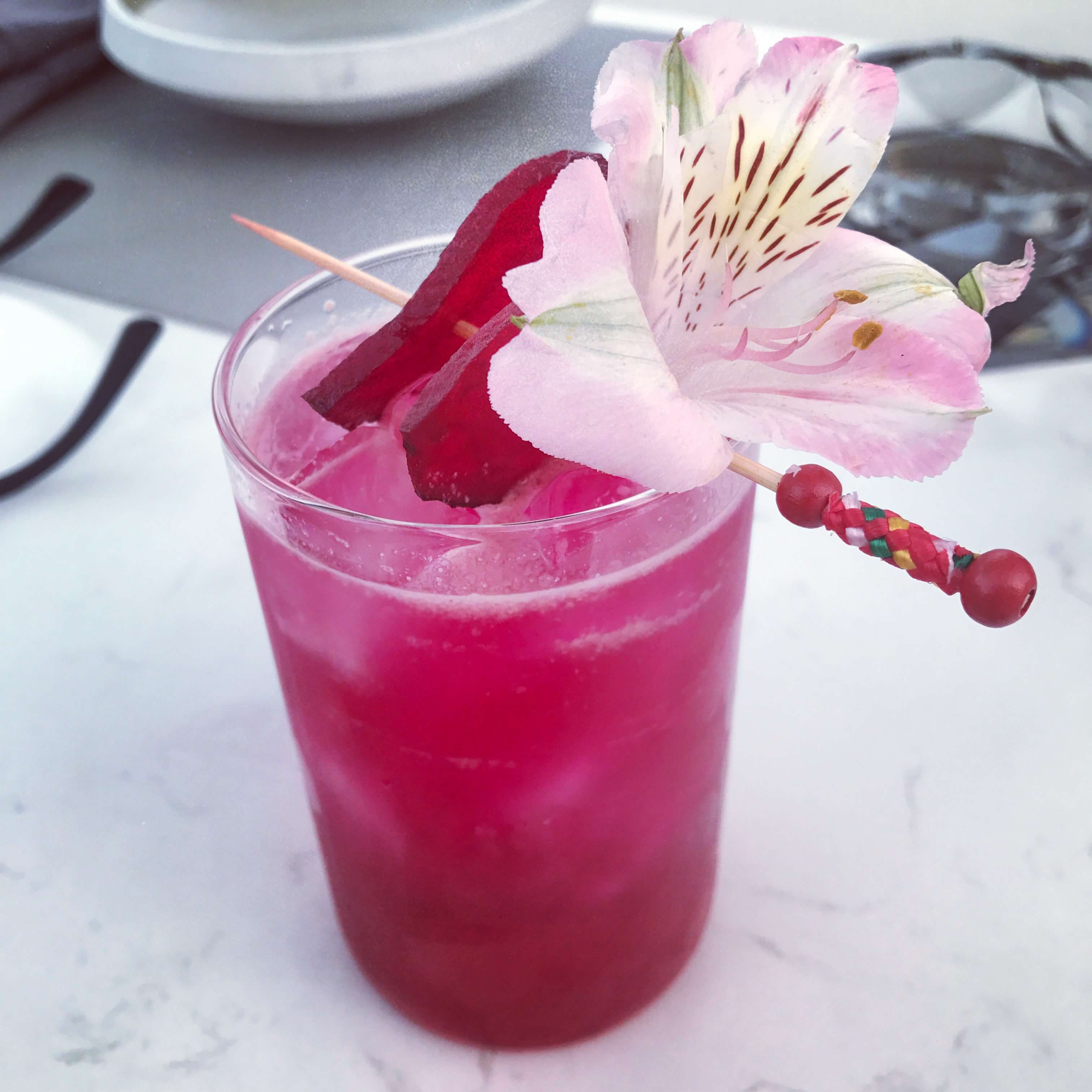 TRB's casual dining sister restaurant opened during sub-zero temps in February 2018, so you'd be forgiven for overlooking the fact that it also has a sprawling roof terrace complete with its own bar. Even better, the bar features guest beverages to get excited about: Great Leap craft beer on tap and stunning gin cocktails created by Botany Bar's Frankie Zou. Of course, all of your favorite HULU dishes are available on the terrace too. The beef flank and gravlax are our personal favorites.
S4-32, 3rd Floor, Tai Koo Li South, 19 Sanlitun Lu, Chaoyang district (6512 5701)
Bai Family Mansion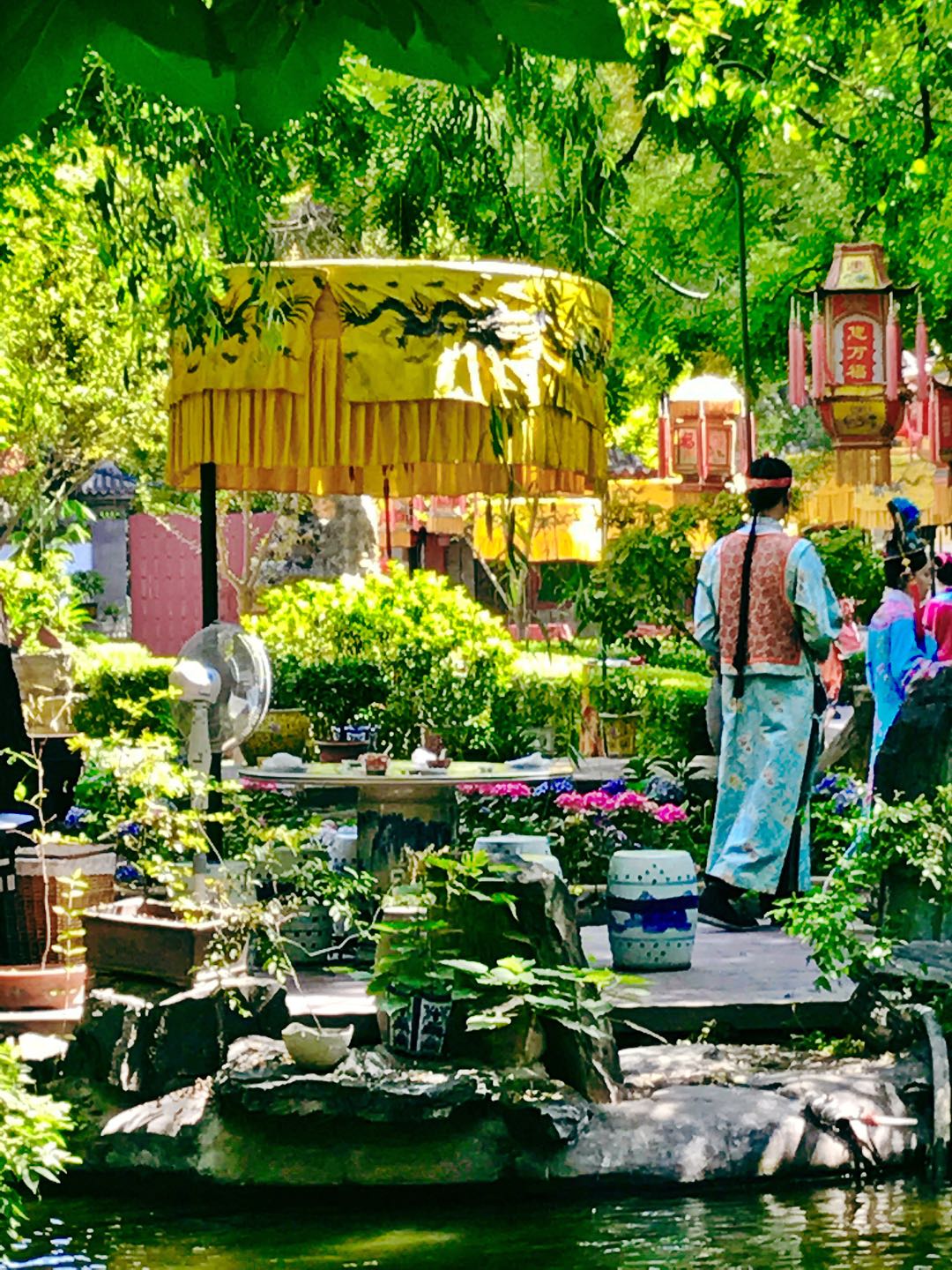 The Beijing theme restaurant of our dreams also just happens to be one of our favourite outdoor dining spots. Like, of all time. Set in the gardens of a former Prince's mansion, Coy carp ponds, pomegranate trees and tiny footbridges make for a really special setting. Oh, and did we mention that all of the servers are in Manchu costume? It's wonderful.
15 Suzhou Jie, Haidian district (6265 4186)
The Orchid Rooftop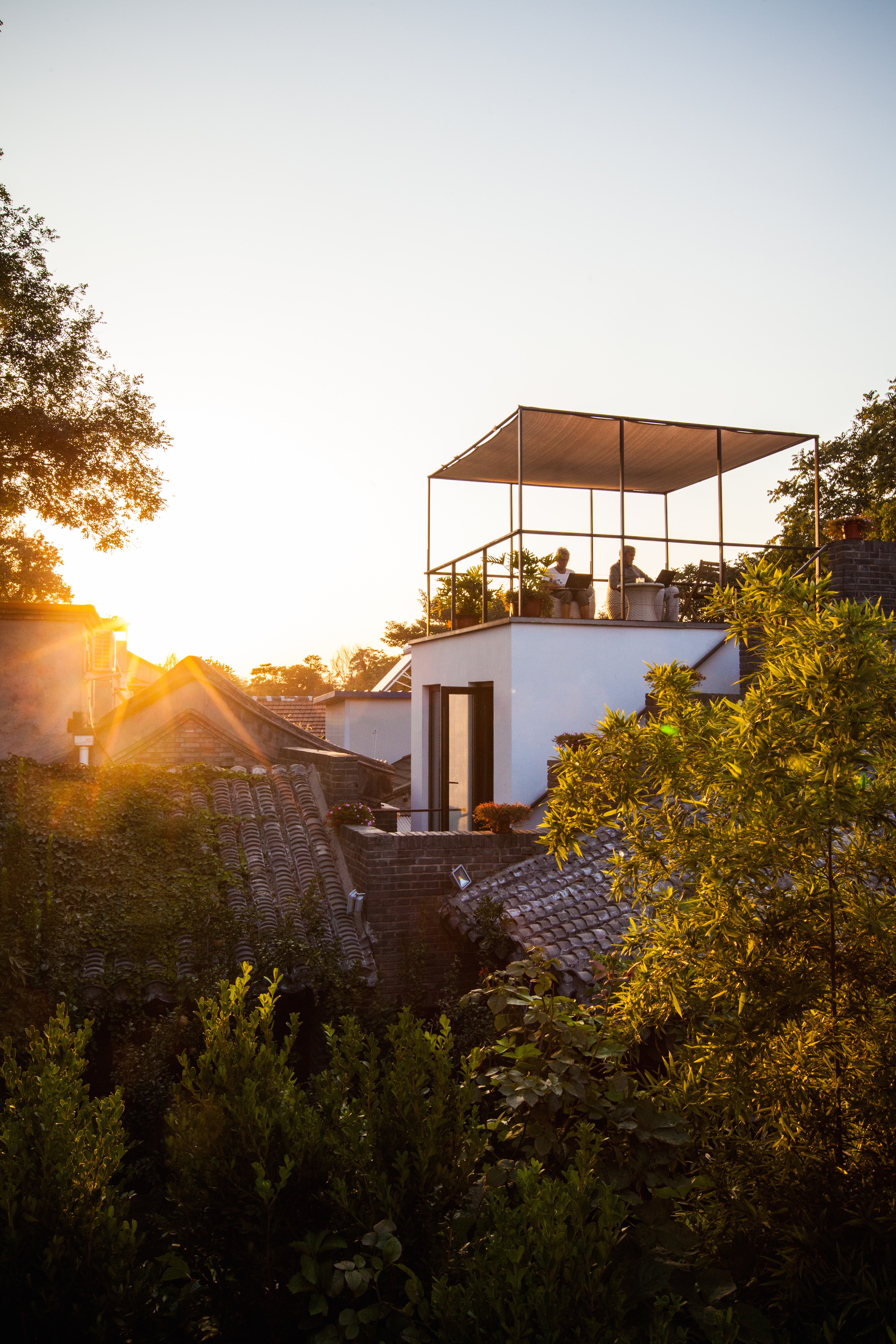 Few places in China's capital are as relaxing as The Orchid Hotel's roof terrace in summer. Nestled in the hutongs just east of the historic Drum and Bell Towers, the shady deck provides the perfect vantage point from which to survey your leafy surrounds. Cats trot across gray tiled roofs, trees rustle in the breeze and all against the backdrop of those majestic towers in the near distance. A great, reasonably priced wine list and delicious Middle Eastern snacks mean it's easy to while away several hours here.
65 Baochao Hutong, Dongcheng district (8404 4818)
King's Joy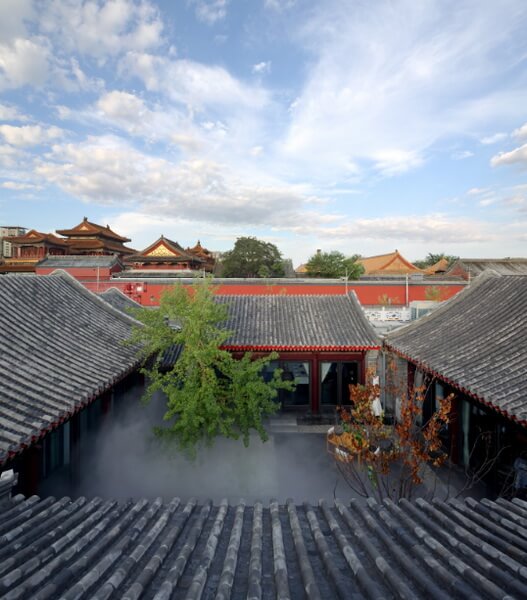 Beijing's premiere vegetarian restaurant is housed in a jaw-droppingly beautiful courtyard opposite the Lama Temple. And while most of the restaurant is housed inside, there are a good number of tables outside too. In characteristically calming style, each table has a parasol and nearby mister to keep you cool as you dine on the restaurant's exquisite, meat-free cuisine.
2 Wudaoying Hutong (where it meets Yonghegong Dajie), Dongcheng district (8404 9191)
Few travel companies have as extensive a knowledge of Beijing's restaurants as Bespoke. Let us help you craft the perfect vacation or corporate trip – it's what we do best. Get in touch to find out more!