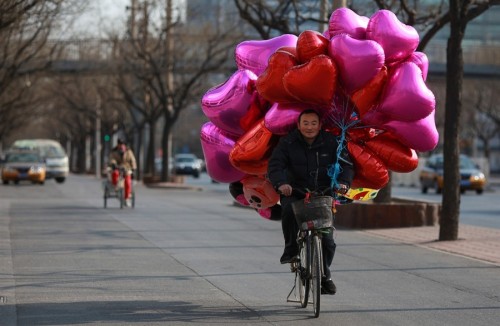 In a polygamous sort of way. Because we're in fact enamored with a small group of people. All of them just happen to be the sweetest, most generous, thoughtful, kind, funny and intelligent people we know. And we can't get enough of them.
Just in case you're starting to feel uncomfortable we'll make it clear at this point that we're talking about our Tour Guides, who we treated to a big, pre-Chinese New Year banquet at festive restaurant Nanjing Impression last week.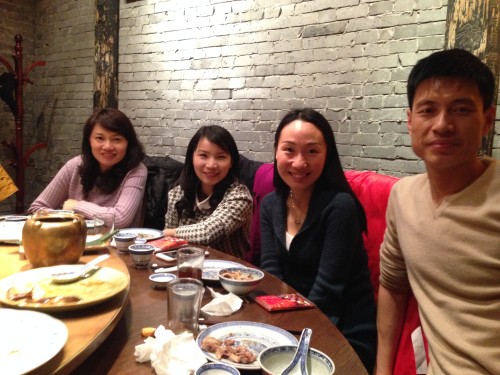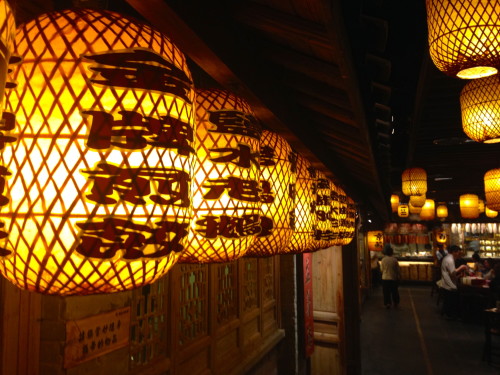 And it was quite the love-in. Bespoke's Managing Dictator went on a bit too long about how great each of them was and eventually handed out the coveted First Place prize (an iPad Mini) to the winner of Bespoke's Academy Awards competition.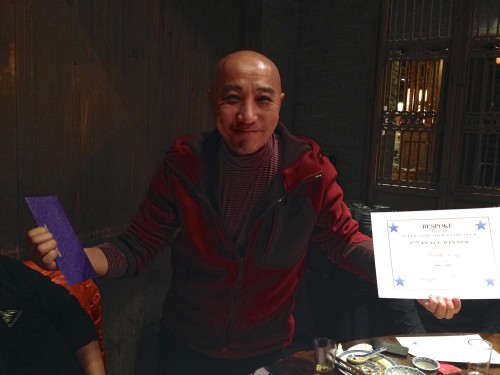 Throughout the year all guides compete with each other for the best client feedback, the most shout-outs in our TripAdvisor reviews, the most helpful tip-offs (after all, they are our eyes and ears 'out in the field') and even for the most number of tours they do for us. The Bespoke Office Elves then diligently keep score throughout the year to see who accumulates the most points.
This year's winner? The lovely Connie. Who thanked reigning champion Frank for being gracious in defeat as he got bumped down to second place. "Every day I went to work I told my daughter 'Mama's going to bring you that iPad'" she added proudly. "And today I did that."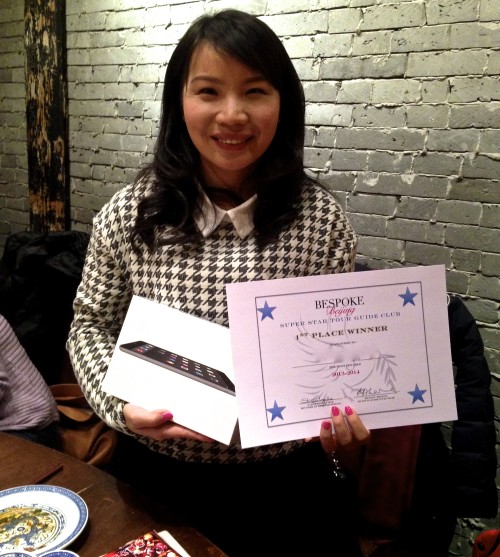 What a legend.
So just why are Bespoke's Tour Guides so damn great?
Those who know us well will know that we think our tour guides are the best in the business. Why? Because we're very picky – Steve Jobs picky – about who we take on board. And when we do take them on board we give them regular training, get them first aid certified and try to give them the tools and resources they need to enhance their expertise in the areas they are most passionate about.
Because let's be honest. If you're going to spend a whole day touring with someone, you need to like that person. Really like them. So if they're not sweet, smart and know their stuff, you're not going to have the best time possible. And that, after all, is our only goal.
Want to hire Connie or Frank to guide you or your friends around Beijing? The just email us at info@bespoke-beijing.com and we'll set you up!