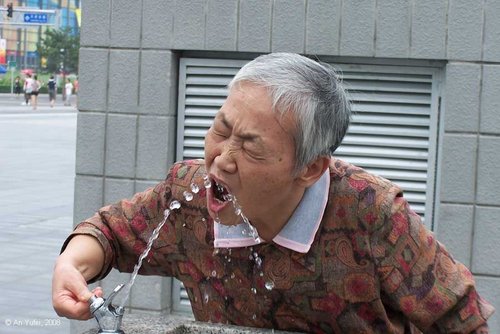 Can I drink the water in Beijing? The official answer is, yes you can. Our recommendation is, better to stick to bottled (or filtered) water. But you shouldn't worry too much about brushing your teeth or showering with tap water, or eating fruits and vegetables that have been washed in tap water.
The folks at the Beijing Water Authority insist that the city's water is safe to drink, and that it meets all its own quality standards, which they claim are based on those recommended by the World Health Organisation. The Chinese government made a special effort with Beijing prior to the Olympics, setting a more stringent standard of quality tests in 2007, which the capital passed, according to state media.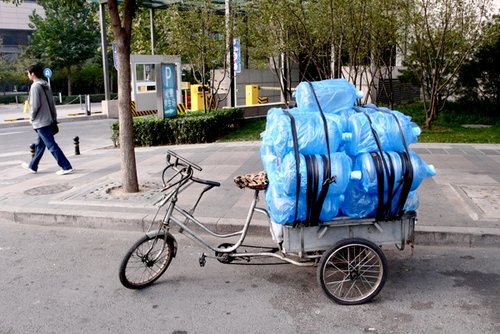 However, in a China Daily piece from September 2013, Zhao Feihong, a researcher on drinking water at the Beijing Healthcare Association, admitted that although her own tests show that Beijing water is still within safe levels for contaminants such as nitrates, she went on to add, "It's an indisputable fact that the city's water quality is getting worse," and the piece concluded by saying, "if the household can afford it, bottled water is highly recommended."
While it might be true that testing produces acceptable results at the water utilities themselves, because of the city's ageing copper and steel pipe network laid down during the 90s, when the water finally gushes out of the faucet you can find higher levels of calcium and magnesium. (It's this hard water than means can't get a good lather in the shower, and it also tends to leave a powdery white residue inside pots and kettles).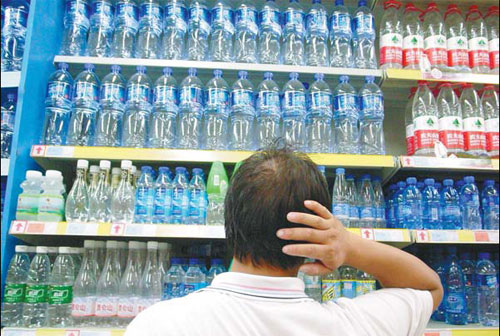 In a positive step, in 2013 the Beijing Waterworks Group (the organisation that manages the city's water supply) began publishing urban water testing data taken from 300 sample sites in the city, and the very latest results are available to read here (in Chinese, but auto-translates well when viewed in Google's Chrome browser) – note that a basic grounding in water chemistry might come in useful if you want to make sense of it!
With all this in mind, we would urge that bottled or filtered water is the safest choice inasmuch that, as a tourist or short-term visitor, there's little point exposing yourselves to anything  your 'foreign' immune system has had little experience with or tolerance for. The good news is, practically all major hotels provide bottled water free of charge. Some, like The Orchid, have installed their own filtration systems (usually noticeable by a smaller than normal tap beside the sink, but check with the hotel first), and water from local shops usually costs less than 1 USD for a 1.5 litre bottle. Here's another article featuring the above mentioned Zhao, who goes into greater detail about the brands of bottled water she thinks are the best.
Water Scarcity
It should be also be noted that Beijing is one of the most water-scarce cities in the world. The capital gets only half the average annual rainfall as New York, for example, and 20 million people crowd within the wider municipality.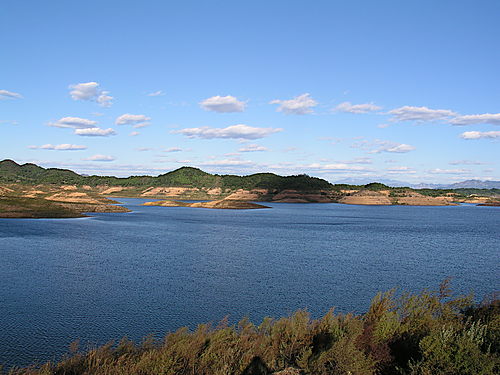 Beijing is located some distance from a major river, and historically was fed by an ingenious system of canals designed by Yuan Dynasty engineer Guo Shoujing. (You can learn more by visiting the Guo Shoujing Memorial Hall at Xihai Lake beside Jishuitan Subway Station, Line 2). These days, groundwater makes up 75% of total supply, because the few small to medium-sized rivers around the city don't have the capacity. The largest dam / reservoir is at Miyun County, 95km north of the city, which you'll  drive past on your way to certain, wilder sections of the Great Wall.
So, in summary, however you use and consume water in Beijing, do so sparingly if you can!
---
About the author: Tom O'Malley is Propaganda Secretary at Bespoke Beijing. A lifestyle journalist, guidebook author, glutton and bon vivant, Tom is a tireless crusader for fine food, hospitality and tourist experiences in China's capital.