The irrepressible bons viveurs at Bespoke are forever scoping out exciting new eateries. We harness our gluttony for your benefit, because we're nice like that.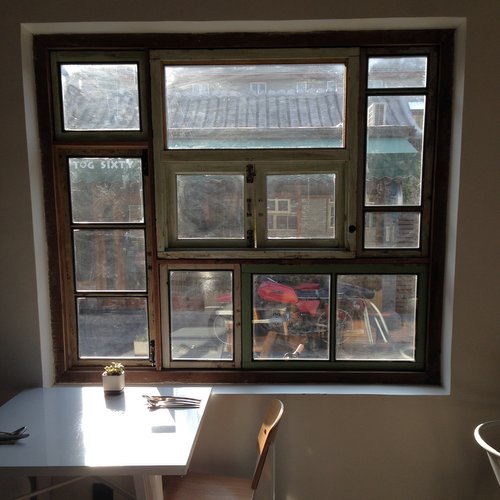 May we present Chi, on Wudaoying Hutong. You know those sunny little places you come across that just make you want to stop in for breakfast? Even if it's 5pm? This is that place.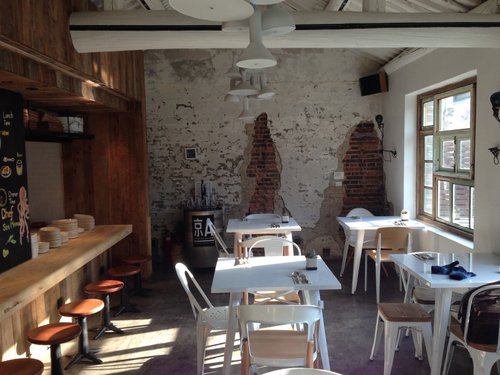 Half a dozen white tables, peeling hutong beams, the warm aroma of roasted coffee beans and toasted bagels… It's a lovely café restaurant and further proof that this alley has Nanluoguxiang beat in pretty much every department. The guidebooks will cotton on eventually.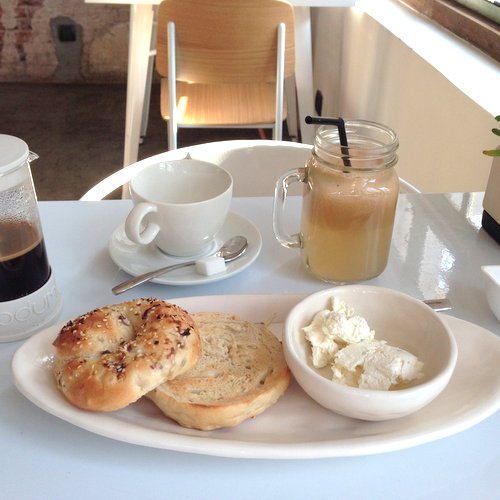 Chi's breakfast and lunch menus are a roll call of the local, organic and artisanal. 'Andy's' craft sausages (a Beijing-based pork purveyor), organic vegetable soup, hand-pressed juices, Uncle Bean coffee, Jing A 'Flying Fist IPA beer on tap (our vote for China's best-tasting brew)…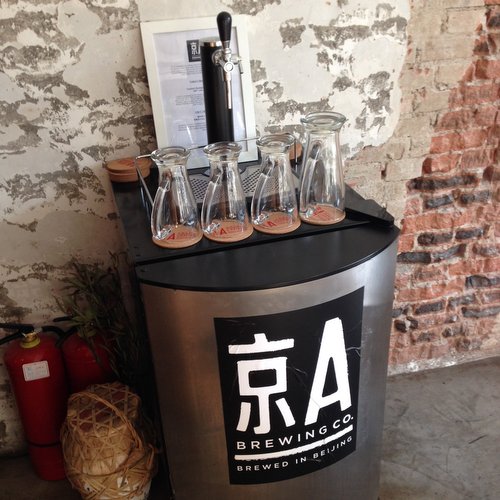 Evenings are a nightly fixed menu of six or so 'fresh, local, organic' dishes for 240 RMB per person. We're yet to try, but a glance at the dinner menu showed roasted scallops, grilled codfish, fried mutton pie, panna cotta with chocolate. Yumsville.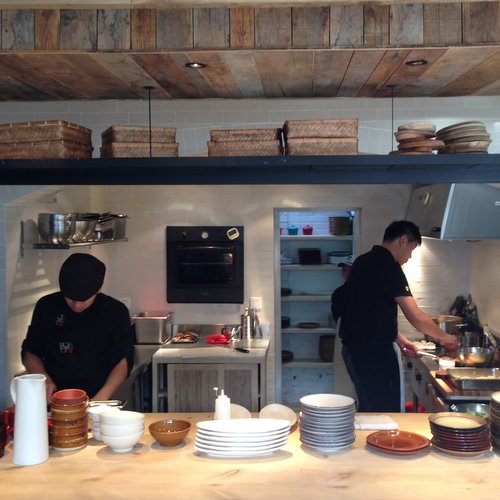 It all makes sense because the owners are mega awesome and hip – the Chinese husband and wife team of Saffron restaurant opposite (divine squid ink paella) and the founder of upcycling charity concept Brand Nu. This is no copycat café capitalising on Beijing's coffee inflation; it's a 100% locally operated joint at the very forefront of cool China, which cares deeply about its product. Aren't we lucky?
Chi Restaurant Beijing, 67 Wudaoying Hutong. +86 10 6445 7076
---
About the author: Tom O'Malley is Propaganda Secretary at Bespoke Beijing. A lifestyle journalist, guidebook author, glutton and bon vivant, Tom is a tireless crusader for fine food, hospitality and tourist experiences in China's capital.