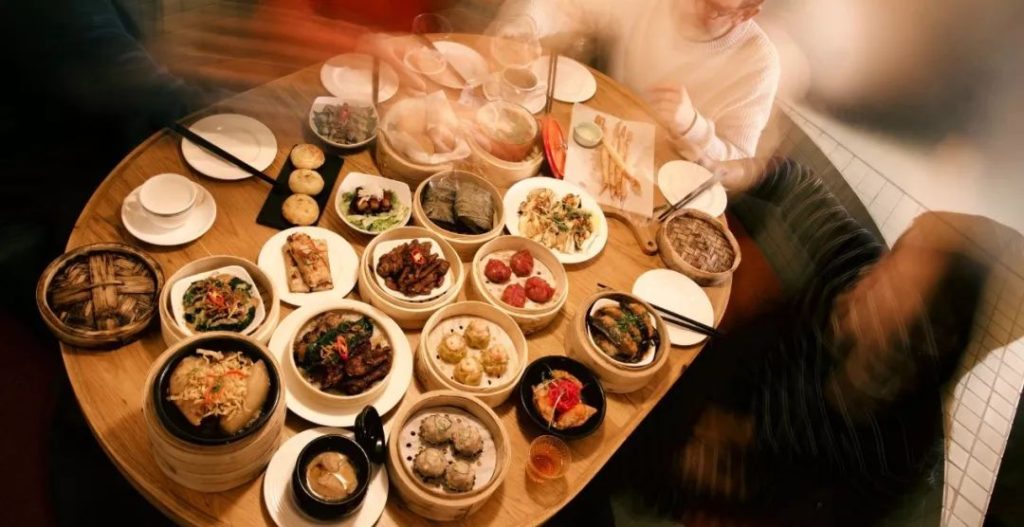 When you have visitors in town and there's a need to show them the diversity (and deliciousness) of Chinese cuisine, sometimes your brain can get a little mushy trying to think of where to go. Here at Bespoke, we think your brain could be better employed trying to figure out how to register your electric scooter for a license, say. Or understanding the new Beijing tax laws. So here's a handy, take-it-out-of-your-pocket-and-check-it list of restaurants that are convenient after a day's sightseeing, or in your very own neighbourhood.
Hunan
Yan She / Goose Hut 
(The Center)  
Don't let the pastoral name fool you. Goose Hut is the Karl Lagerfeld of the restaurant world: stylish and good at reinventing itself. Commissioning cool interiors by Taiwanese designer Lee Hsuheng and showcasing a menu of accessible Hunan dishes,Yan She ticks all the boxes if you want a super tasty, super spicy feast in a cool setting near Tiananmen Square.
4F, Building 8, West Area of Beijing FUN (Qianmen Area), Xicheng district (tel: 8315 6188) and inside the Wangfujing Street APM Mall (enter by Apple Store).
Southern Fish 
(West Beijing)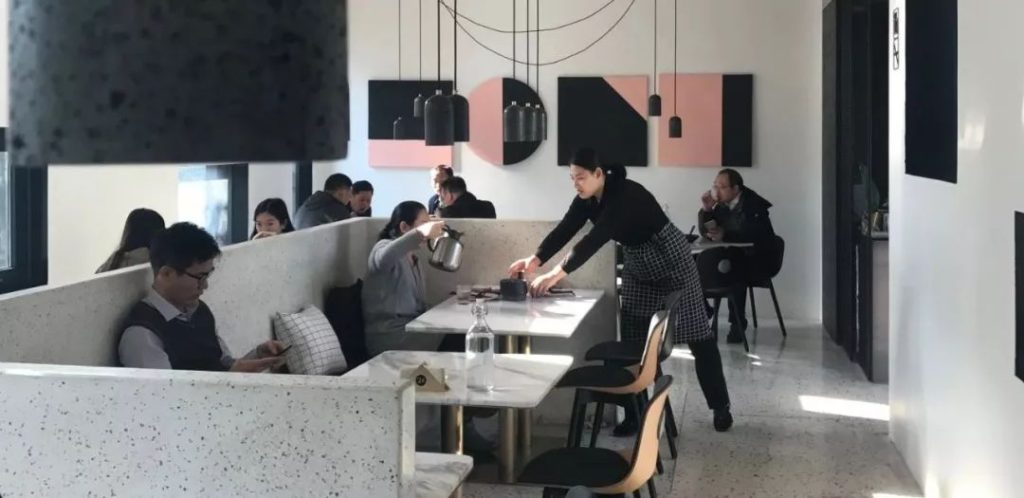 Get off the beaten path and take your visitors (or yourself!) to west Beijing, where all the best secondary Beijing sites are located. Walk west from Jingshan Park to tick off Beitang Cathedral, 1901 Café, Guangji Temple, Lidaidiwangmiao (a mini Forbidden City) and Baitasi. Once you've done all of that you'll be hungry, won't you? Time for the ultimate contemporary Hunan restaurant then: Southern Fish. A surprisingly large and beautiful eatery with some of the best food from the region in Beijing.
No.49 Gongmenkou Toutiao (same alley as the Lu Xun Museum), 
Xicheng district (tel: 8306 3022).
Xinjiang
Crescent Moon
(Chaoyangmen)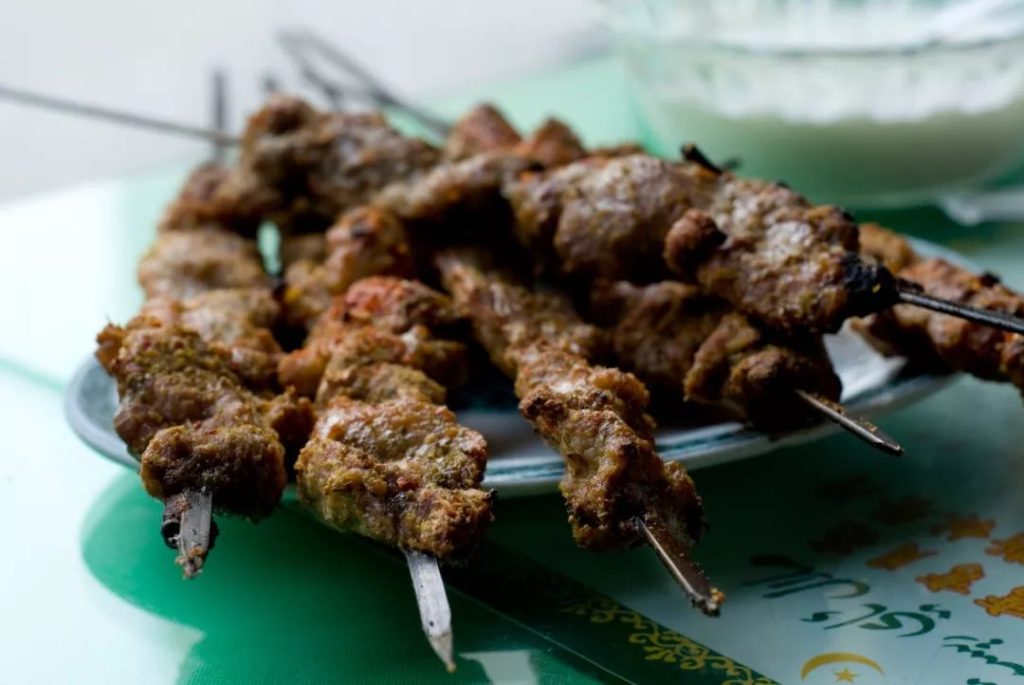 One of our all-time favorite Beijing restaurants, this little eatery in the hutongs south of Dongsishitiao is the real deal. Run by a Uyghur couple from the region, it's clean, charming and delightful. Pair a few beers with their juicy lamb skewers, naan bread and some saucy noodles and you've got yourself a great evening out. We love the long-serving waitresses here too.
No. 16 Dongsi 6 Tiao, Dongcheng district (tel: 6400 5281)
Bayi Laoye 
(Sanlitun)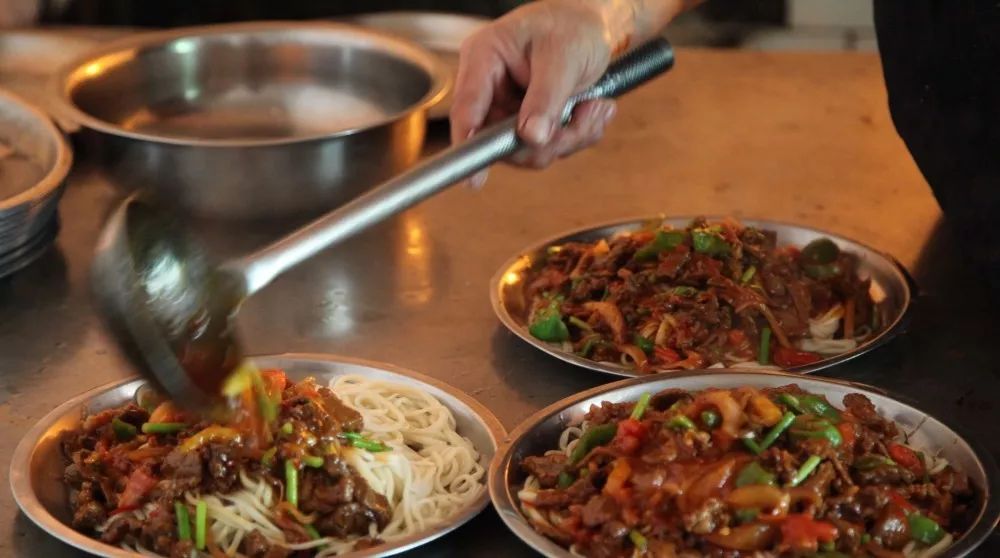 Rowdy Bayi Laoye is basically an enormous Lamb Emporium. Glitzy Middle Eastern décor, a huge main dining hall and private rooms galore mean it's a great place for a group. From classic chuan'r, to lamb pasties to entire lamb legs, you'll be able to get your fix of the succulent meat imported from Mongolia – and at a fair price too.
1F, Xinzhong Lou, Gongti Bei Lu, Chaoyang district (tel: 6981 8181).
 Sichuan
Chengdu Zhujingban 
(The Center)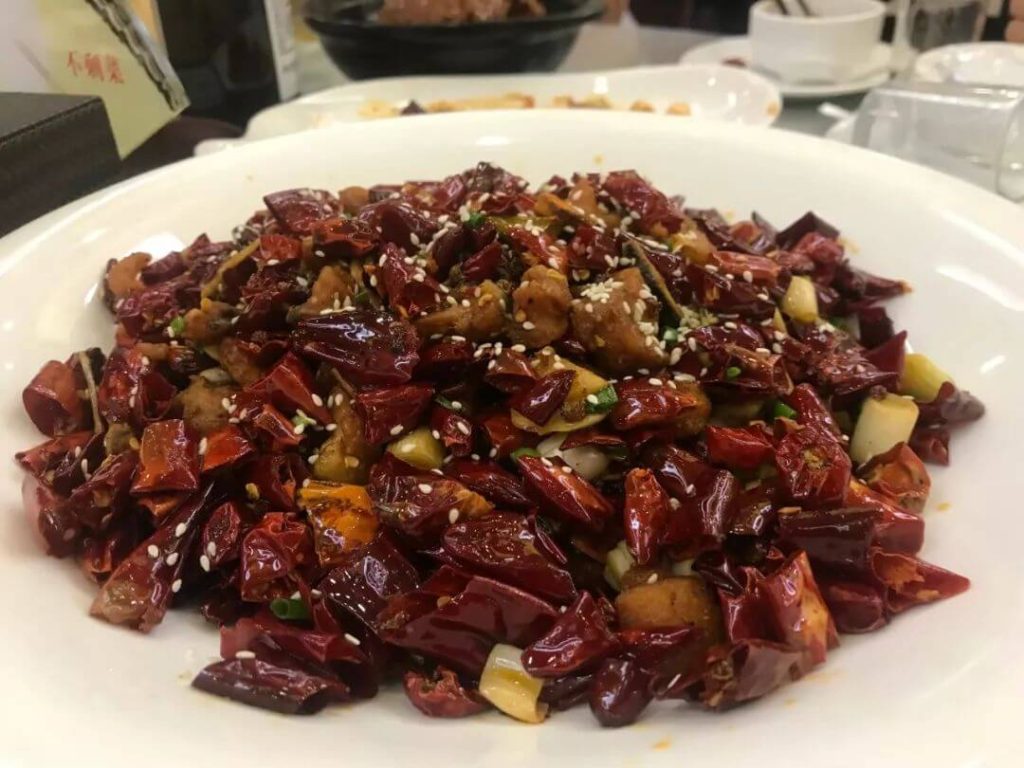 How do you know a Beijing Sichuan restaurant is legit? When it's attached to the Chengdu Government Guest House, that's how. A favourite Bespoke hidden gem, Shudu Bingguan serves the most authentic mapo dofu, tea-smoked duck and gongbaojiding in town. Plus its tiny, ten-table dining room makes you feel like a you're in a private restaurant. Try the damn fine jiandui (煎堆) for dessert.
1F, Shudu Bingguan, 30 Shatan Hou Jie, Dongcheng district (tel: 135 2053 7161)
Yuxin
(Sanlitun)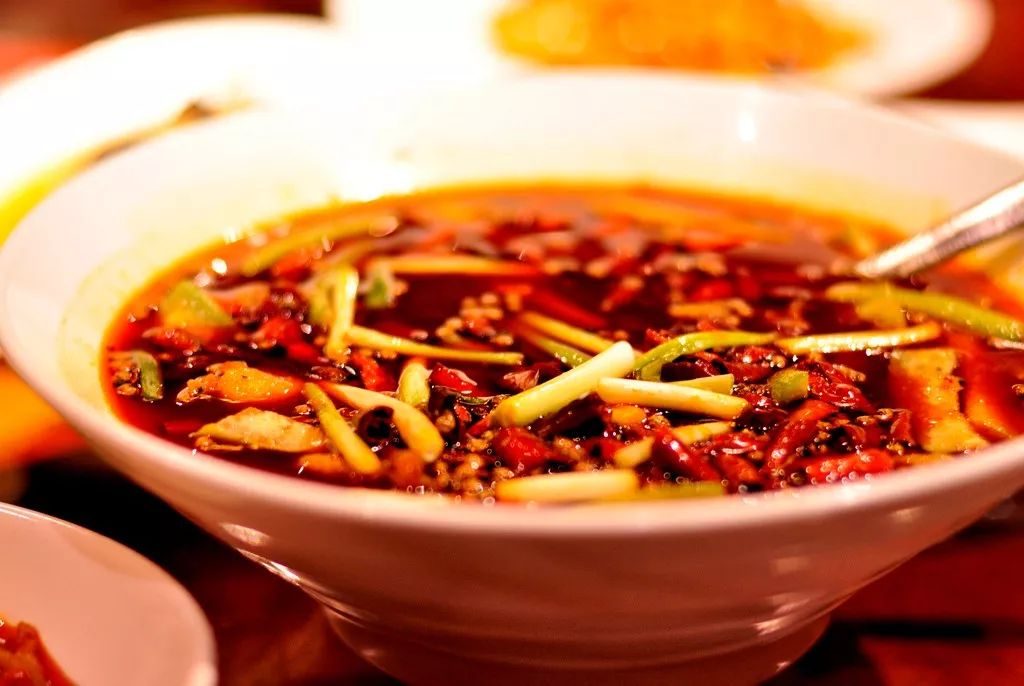 If you live on Xingfuyicun and eat at Jing A more than you do anywhere else, then you're overlooking one of the city's longest serving and most reliable Sichuan restaurants. Yuxin always delivers, and does a downright delicious rendition of kou shui ji (mouthwatering chicken) and shuǐ zhǔ yú (spicy boiled fish).
5 Xingfuyicunxili (off Chunxiu Lu), Chaoyang district (tel: 6415 8168)
Sifang Sanchuan 
(Sanlitun)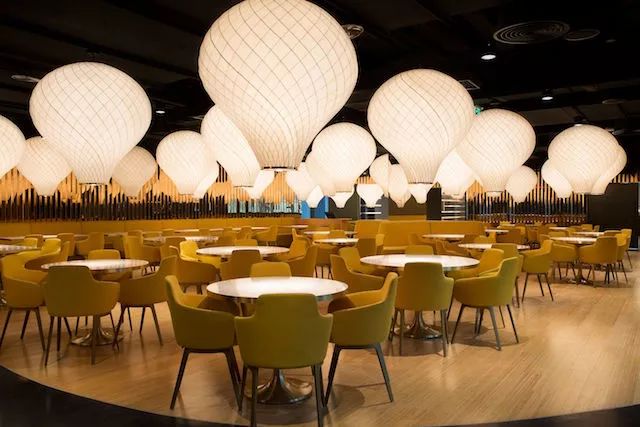 If your friend suggested eating in a restaurant inside a car showroom you might think they'd just taken receipt of a knock on the head. Turns out, in the case of Mercedes Me, they would in fact be making an excellent suggestion. For inside, on the top floor, right at the back, lies one of the most stylish Sichuan restaurants in the whole city. A smart, clean dining room, well executed, visitor-friendly dishesand a really good wine list make this a surprise secret favourite for those that have been.
2F, Mercedes Me, No.1 Nan Sanlitun Lu (Opposite UNIQLO) (tel: 8588 7150)
Fodder Factory 
(798)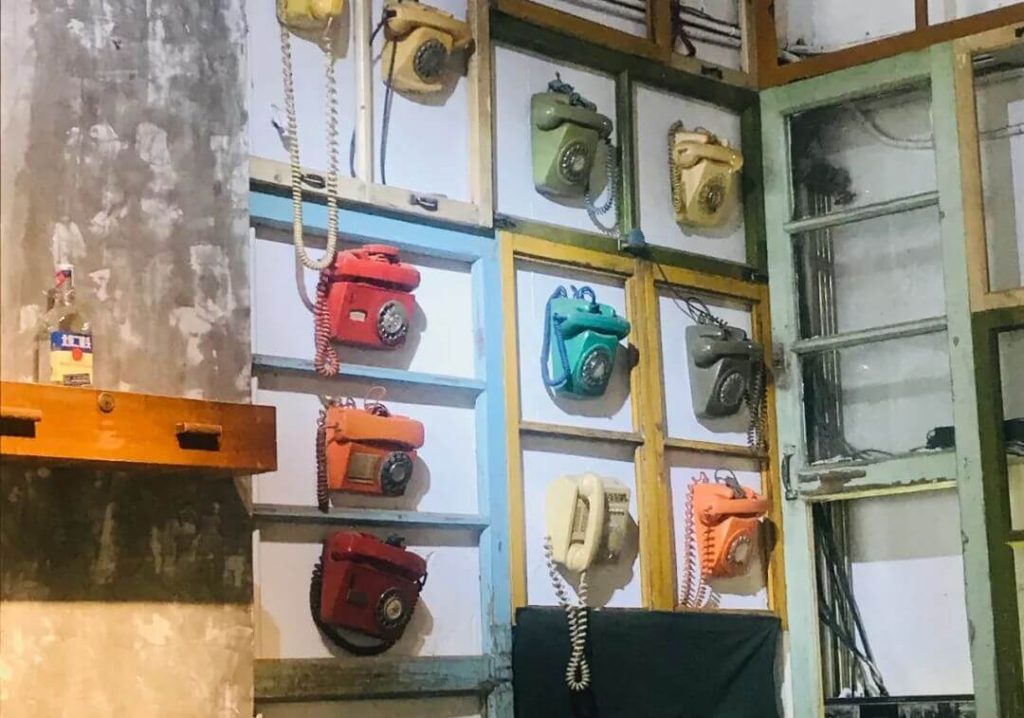 Off the beaten path? Check. Tasty food? Check. Hipster interior? Check. And that's all you need to know about this great little spot in 798 Art district, which can be a little tricky to find but well worth it. Their English menu is limited but don't let that put you off. You can always do the old 'point at other people's food' routine. And if you want more 798 tips, or to do Bespoke's 798 Scavenger Hunt (yes, that's a thing), get in touch!
706 North First Street, 798 Art Zone, 2 Jiuxianqiao Lu, Chaoyang District (tel
Yunnan

Dali Courtyard 
(Gulou)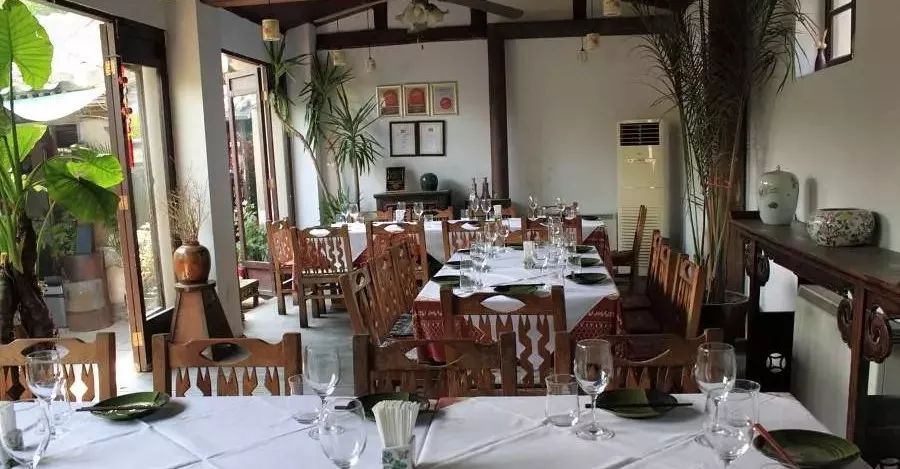 If you've not been to Yunnan (and your visitors don't have time to go either), this leafy little courtyard buried in an alley off Gulou Dong Dajie comes pretty damn close. Another handy choice for groups and newbies because thanks to a set menu of whatever's freshest, there's no arguing over what to order. A solid choice for summer evenings.
67, Xiaojingchang Hutong, Gulou Dong Dajie ( tel: 84041430)
 Little Yunnan 
(Forbidden City Area)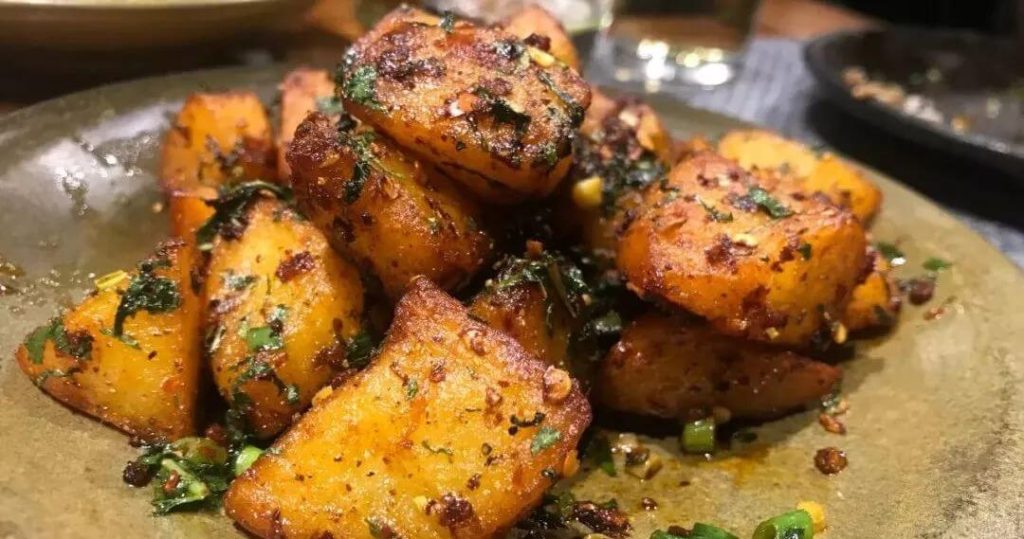 A cosy gem of a place that has rickety, wood-beamed ceilings and an abundance of Dai Minority fabrics and photos of the province hung on every available wall – just so you know you're in the right place. Elegant presentation isn't anyone's goal here, but who cares when the food is this tasty? All of Yunnan's classic dishes are represented, so you'll have to come back a few times to discover your favourite.
28 Donghuangchenggen (beside Beiheyan), Dongcheng district (tel: 6401 9498).
Peking Duck
Duck de Chine 
(Forbidden City Area)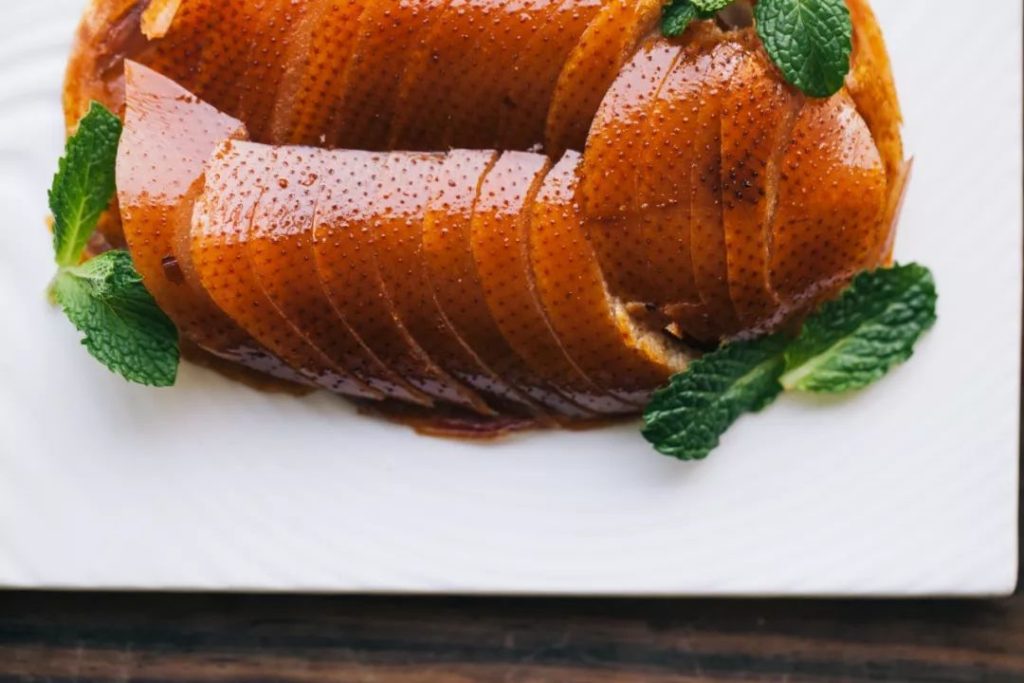 The tastiest Peking Duck out there, in our opinion. Duck de Chine boasts the juiciest bird and the plumiest (and prettiest) hoisin sauce in the city. The restaurant's grand, contemporary dining room has high, woodbeam ceilings, giant red lanterns, open duck ovens and a courtyard filled with contemporary art sculptures, making it great for an epic, post-sightseeing dinner.
1949 Hidden City 2, 98 Jinbaojie, Dongcheng district (tel: 6521 2221)
Sheng Yong Xing 
(Sanlitun)

Like Mariah on her twilight tour, this duck restaurant hits the right notes where it matters. A perfectly cooked, well presented bird; stupidly delicious side dishes (try the fried mushrooms or lamb); great service, great ambience and even a varied and thoughtful wine list.
5 Xindong Lu (south west corner of the Dongzhimenwai, Xindong Lu intersection), Chaoyang district (tel: 6464 0968).
Jing Yaa Tang 
(Sanlitun)
Hip hotel The Opposite House presents a clean and contemporary Alan Yau-designed duckery that's as consistently good as it is stylishly executed. Smoked over date wood from Hebei, the duck pairs surprisingly well with their signature Old Peking cocktail. Try the cherry tomatoes in plum sauce with osmanthus (pictured): It's one of our favorite dishes in the entire city.
B1, The Opposite House, 11 Sanlitun Lu, Chaoyang district (tel: 6410 5230)
Vegetarian
King's Joy 
(Gulou)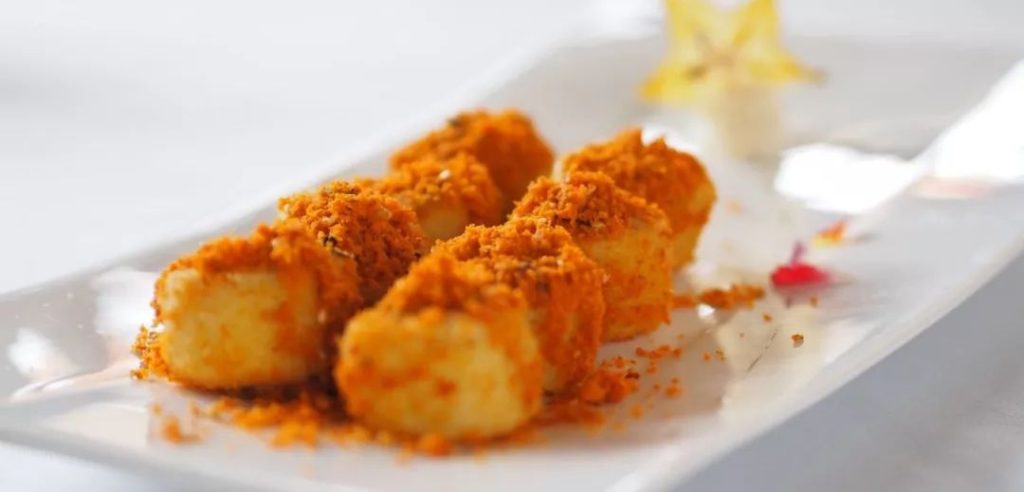 Carnivores will scratch their heads at the prospect of paying several hundred RMB for a meal that lacks meat. But for vegetarians – and fans of haute cuisine – King's Joy offers works of art on a plate. Using only the freshest raw ingredients, the menu overseen by Michelin Starred chef Ci Shi offers plate after plate of delicate and delicious food. All in what has to be Beijing's most elegant dining room.
2 Wudaoying Hutong, Yonghegong, Dongcheng district (tel: 8404 9191)
Baihe Vegetarian 
(Gulou)

Few know about this delightful Buddhist restaurant near Ghost Street. You feel like you're walking into someone's home thanks to its crammed bookshelves, Ming furniture and trad courtyard layout. Simple, vegetarian fare, including some of those fake meat dishes that make you doubt you're in the right place (yes, even the 'beef steak' is made of vegetables) make this a great place for non-veggies too.
Caoyuan Hutong, Dongzhimennei Beixiaojie, Dongcheng district (tel: 6405-2082).
Dim Sum

Furongji 
(Gulou)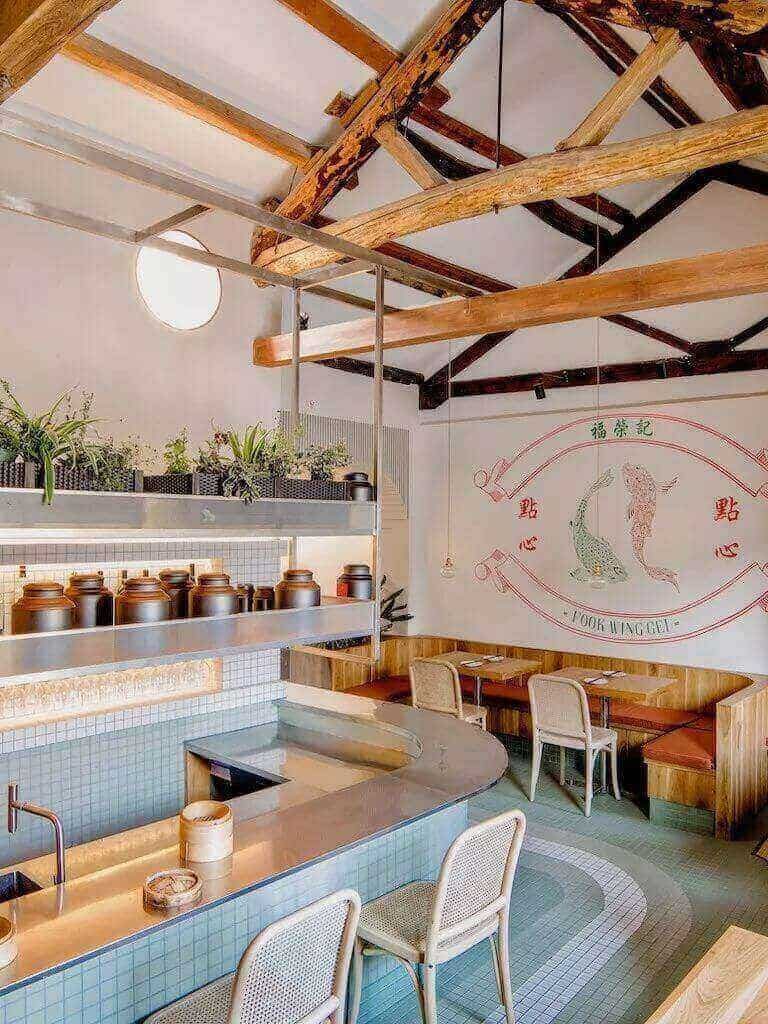 Hidden in plain sight on chaotic Baochao Hutong, Furongji is a stylish eatery offering fun, contemporary twists on traditional Cantonese fare. But then you'd expect nothing less from the folks behind the adjacent Orchid hotel, who've added their usual laid-back charm and attention to detail to this spot too. Our favorite thing on the menu? The rice rolls!
No.65 Baochao Hutong, Dongcheng district (tel: 5394 5228)
Lei Garden 
(Forbidden City Area)
Awarded a Michelin Star in Hong Kong for good reason, this pricey spot serves the most expertly prepared dim sum in town. Go on a Saturday or Sunday lunchtime for a more affordable experience. Located at the top of the escalators around the back of the Regent hotel, there are two dining rooms – a typical Hong Kong style one, and a more elegant, refined one. Take your pick and get ordering!
3F, Regent Hotel, 99 Jinbao Jie, Dongdan, Dongcheng district (tel: 8522 1212)  
Shanghai
Din Tai Fung 
(Sanlitun, Forbidden City Area)

We've been going to Din Tai Fung for more than a decade and we don't remember a single time when it wasn't great. In an ever-changing country like China, where good restaurants can go through weeks, months, even years of bad chefs and patchy quality, that level of consistency is deeply reassuring. And the xiaolongbao are amaze too, obvs.
No.24 Xinyuan Xili Zhongjie, by the Yuyan Hotel, Chaoyang district (tel: 6462 4502) and inside the Wangfujing Street APM Mall (enter by Apple Store).
Su Song Fu 
(Sanlitun, CBD)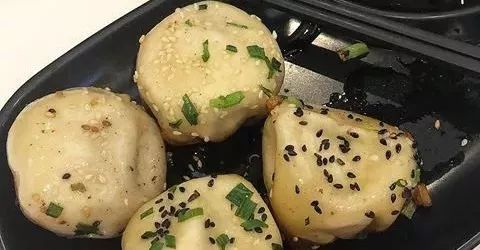 If you don't know what shangjianbao are then you're in for a treat. Giant, pan-fried buns filled with pork and flavorful soup that squirts out as soon as you bite into it: totally worth the mess. This super cheap and cheerful Shanghai specialty makes for a great lunch. It takes a Herculean effort for us to resist ordering these daily. That's how good they are.
B1, Shimao Mall, 13 Gongti Bei Lu, Chaoyang District (tel: 150 1142 3199), and on 5F of China World Phase 3 North Building.
Beijing
Xianlaoman 
(Gulou)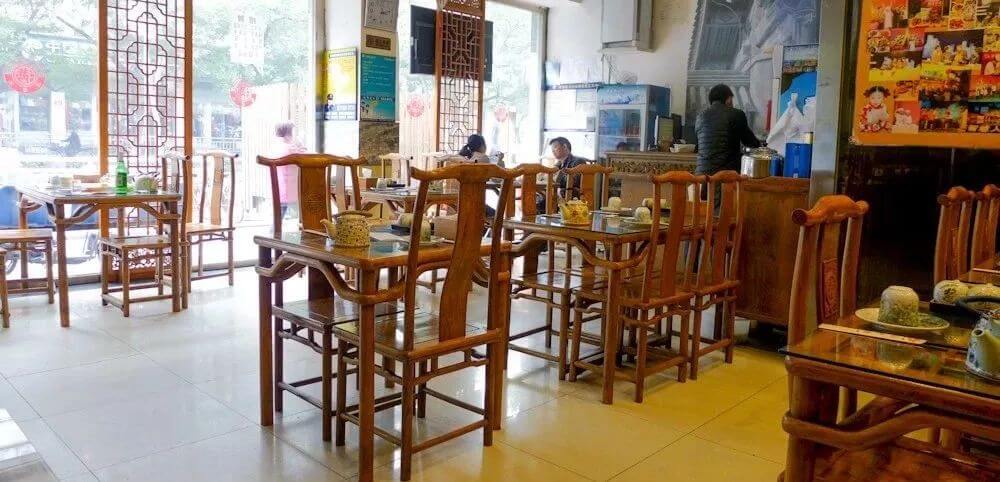 Xianlaoman is a Bespoke favorite because it's as authentic as a Beijing restaurant gets. Crammed with locals during mealtimes, it's the kind of place you'll still need to shout 'fuwuyuan!' at the top of your voice, lest you don't eat at all. A fantastic choice of every dumpling variety you can imagine, plus all of Beijing's very best classic dishes – from yuxiang eggplant to gong bao chicken.
252 Andingmennei Dajie, Dongcheng district (tel: 6404 6944).
Xincheng Mian 
(Gulou, CBD)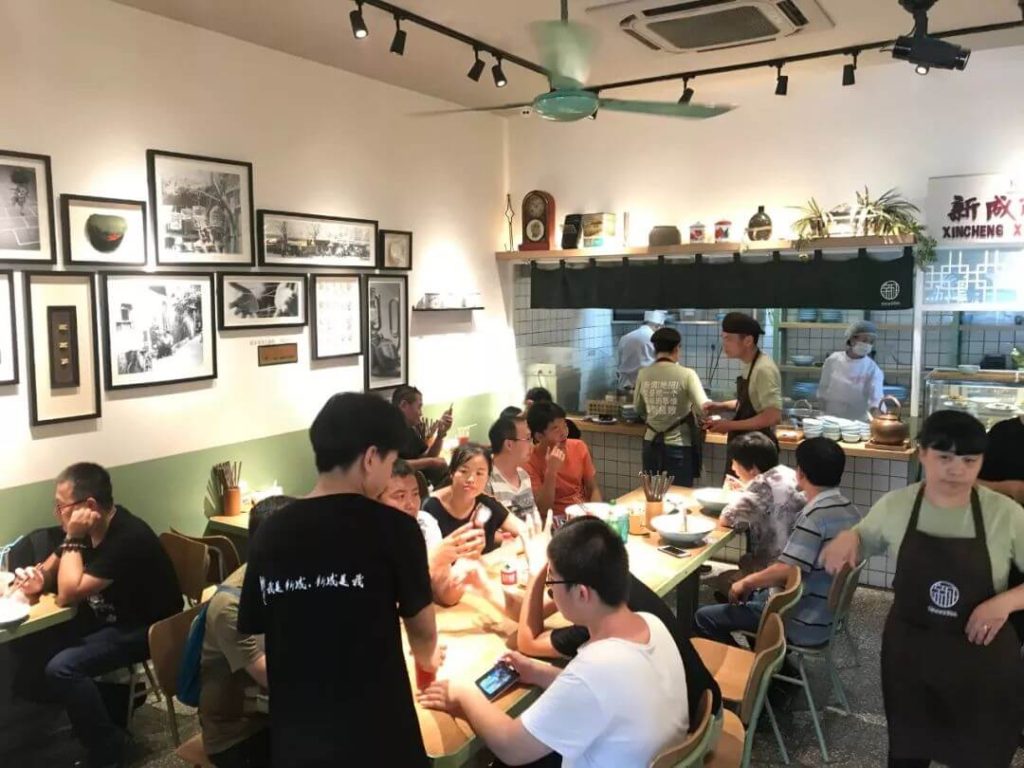 This classic Beijing noodle shop has been around since Chairman Mao was in charge. Go to one of the newer branches, however, and you'll discover a hip retro spot crammed with locals slurping side by side. Famous for its zhajiangmian, it's a great place for a cheap and cheerful lunch. Give their suanmeitang (plum juice) a whirl too.
139 Dianmenwai Dajie (south of the Drum Tower), Dongcheng district (tel: 8406-8660), and inside Central Park near Jamaica Blue.
Bai Family Mansion 
(Summer Palace)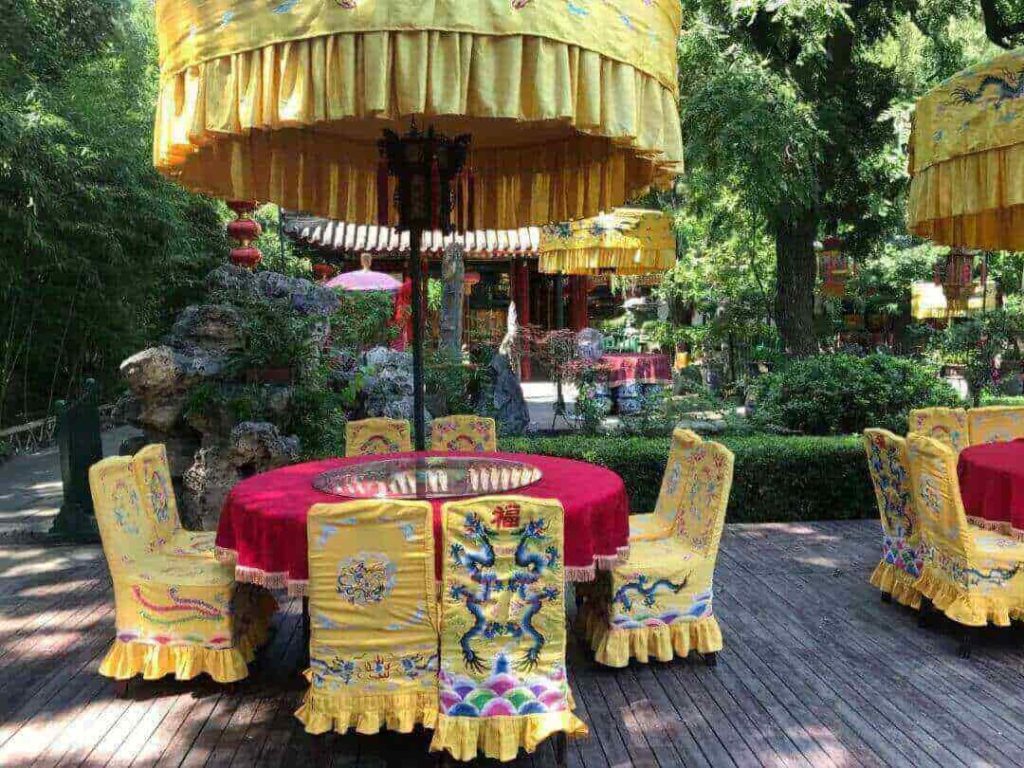 Live out your imperial soap opera fantasies at this beee-oo-tiful theme restaurant set in a former Prince's mansion. We can't emphasize enough how spectacular this place is in summer. It's a destination in its own right, and a fun, insta-worthy spot to enjoy imperial Peking cuisine.
No. 15 Suzhou Jie, Haidian district (tel: 6265-4186)
Others
Hai Di Lao A.I. Restaurant
(CBD)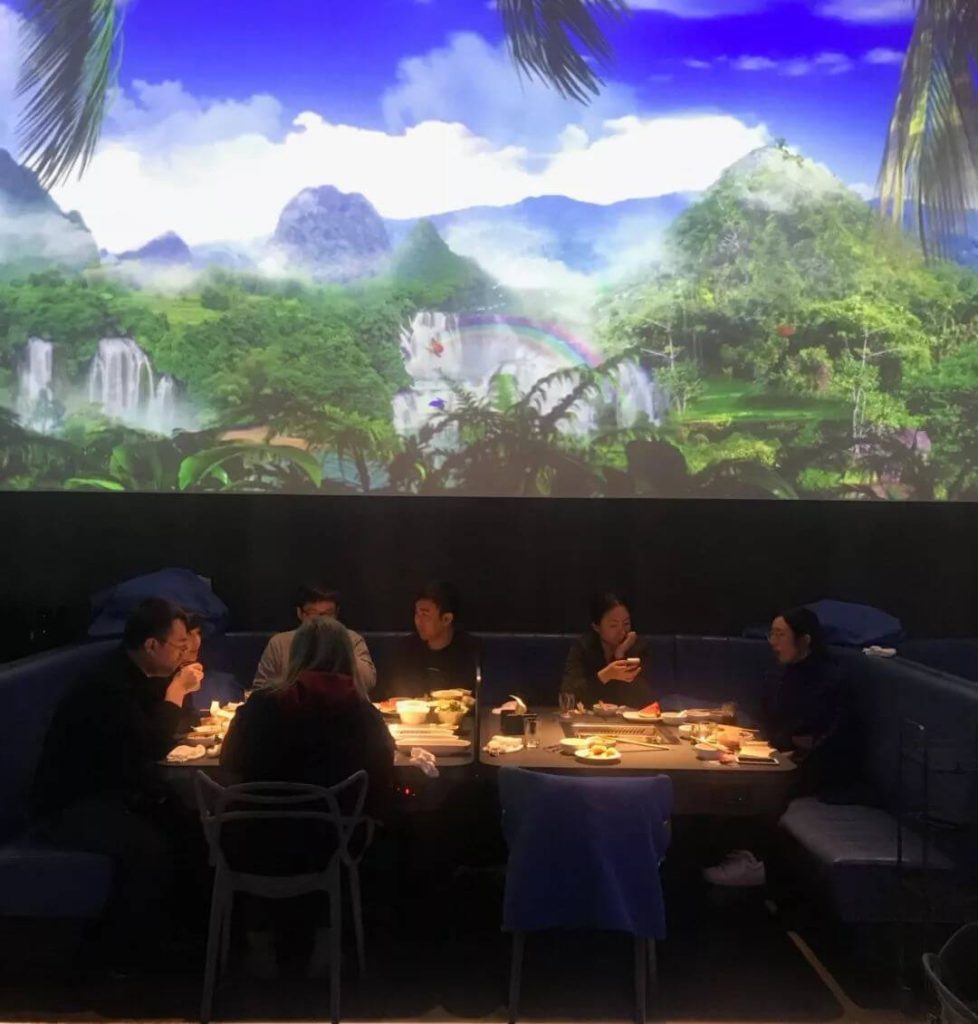 Nowhere demonstrates China's tech revolution better than this unbelievable new addition to the Hai Di Lao restaurant chain. With a kitchen run on AI, tiny robots buzzing from table to table delivering veg, and enormous digital screens that sporadically change the ambience, this is an epic way to experience hotpot. Don't be put off by the wait times either, they often reduce fast when others find out how long the line is. Tip: later is better (8pm onwards).
B1, Building 8-9, Tower E, World City, Jinhui Lu, Chaoyang District (tel: 6501 8449).
Bellagio

 
(Sanlitun, CBD, Forbidden City Area)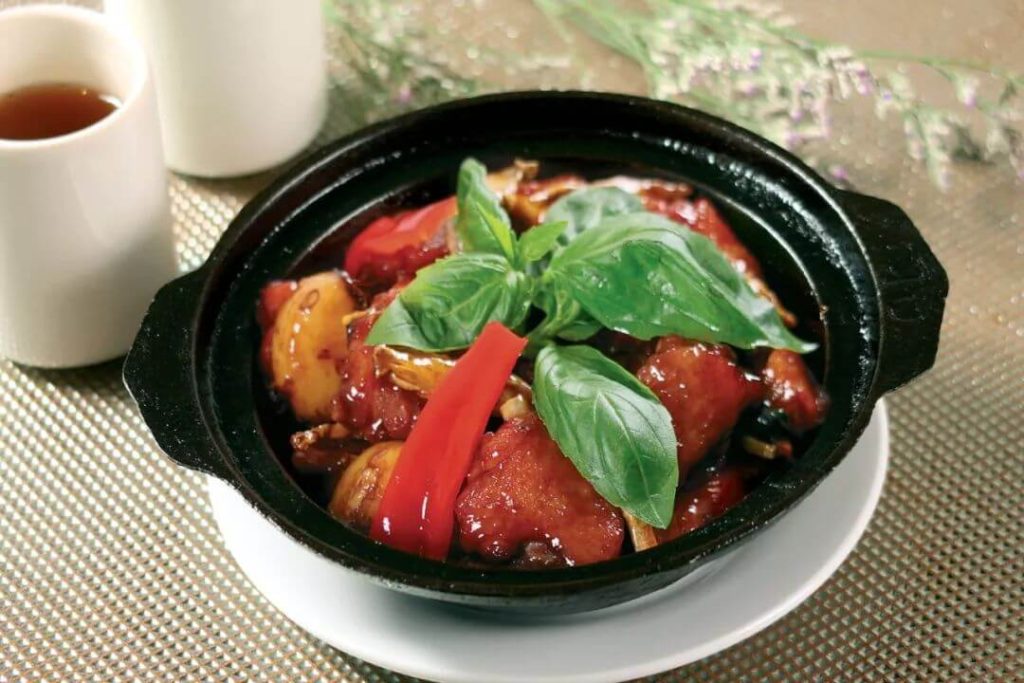 Stir-fried eggplant with basil; kung pao chicken with cashews instead of peanuts… Oh, and the most famous Taiwanese shaved ice desserts in all Beijing. Bellagio does all of our favourite dishes with a classy twist – and they're always mouth-watering. Easily forgotten but never a disappointment.
S2-31, 3F, Taikoo Li, 19 Sanlitun Lu, Chaoyang district (tel: 6417 7040), and inside the Wangfujing Street APM Mall (enter by Apple Store).
Gui Wei 
(Gulou)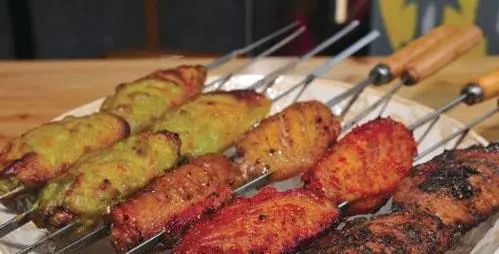 Only frequented by those in the know (and we mean really in the know), this funky little joint specialises in one thing – chicken wings. Not just any chicken wings, but a whole range of incredible flavors, from wasabi to spicy mala. The perfect choice if you're near Nanluoguxiang or Gulou – but be ready to wait for a table.
20 Heizhima Hutong (off Nanluoguxiang), Dongcheng district (tel: 6407 5931).
North 27 
(Sanlitun)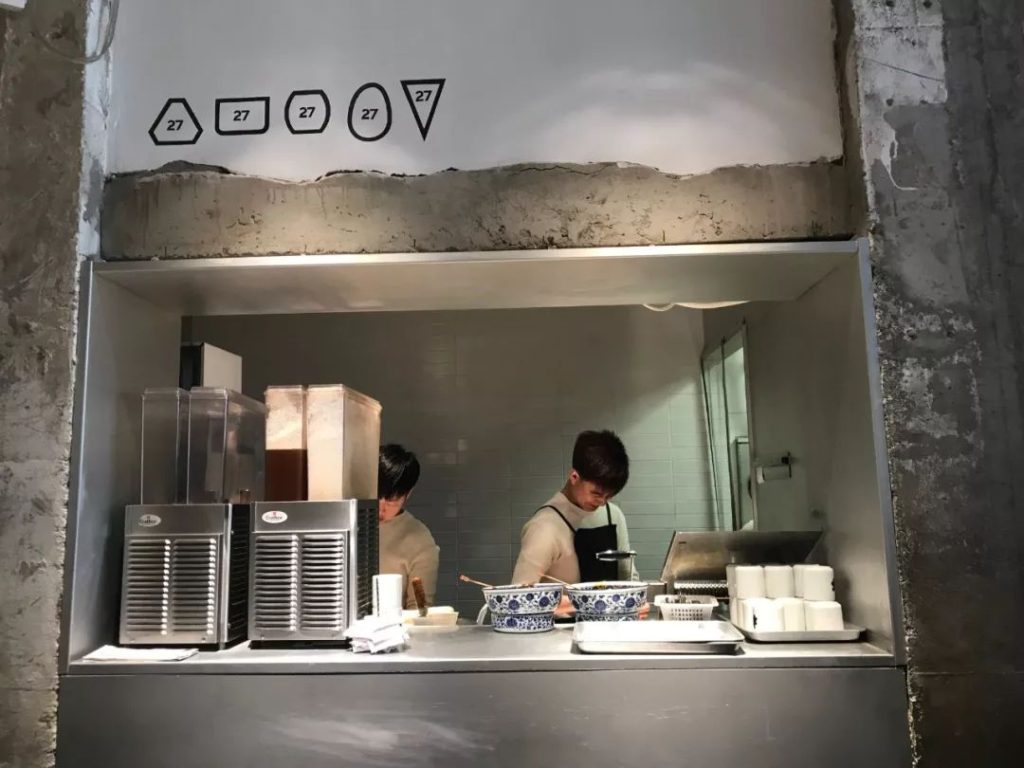 Nali Patio's biggest secret is this achingly hip Lanzhou restaurant hidden around the back of the building that locals know about and foreigners overlook. With its enormous communal dining table, minimalist interior and simple yet unusual menu, it makes for something totally different. Get there super early and prepare for a 30-minute wait.
1F, Nali Huayuan, Sanlitun Bei Lu, Chaoyang district (tel: 8418 5849).
—————————————————————————– 
Got Visitors? 
Bespoke runs both private and group tours – perfect for those in Beijing on vacation (or adding a cheeky Great Wall hike to a business trip!) See bespoketravelcompany.com for details or email us at info@bespoketravelcompany.com.