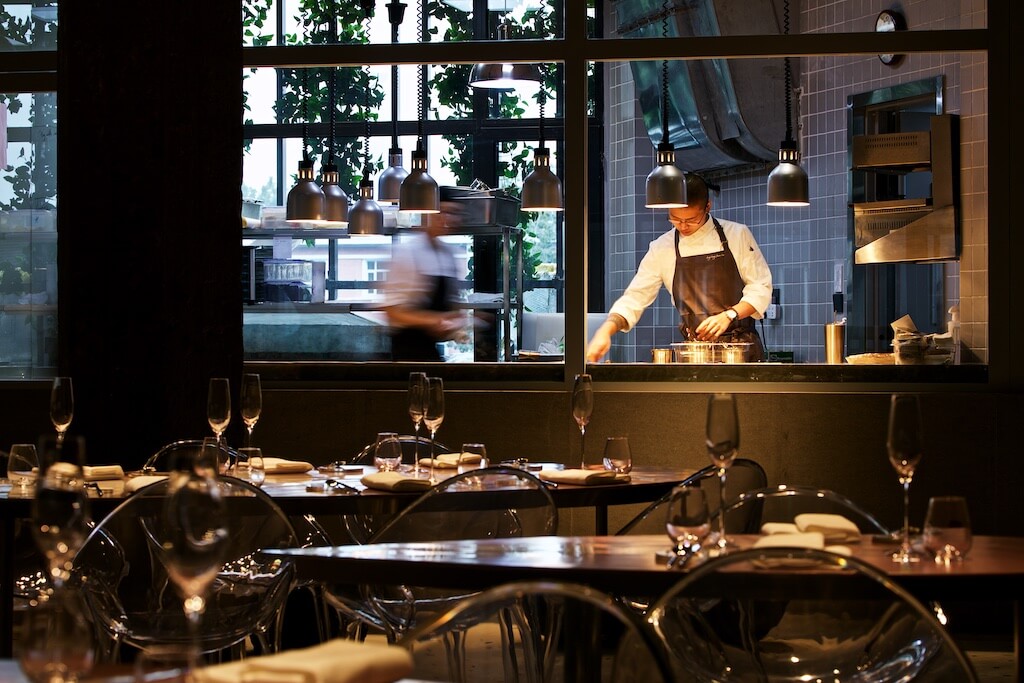 Perhaps if Ling Long had arrived on the scene sooner, it might have been considered for a Michelin Plate in the tyre company's recent Beijing award ceremony.
But then again, these days, who can tell?
What we do know is that, despite this restaurant's odd interior design, it's one of the few restaurants in Beijing playing around with Chinese cuisine and ingredients in a fun and thoughtful way. And that definitely counts for something.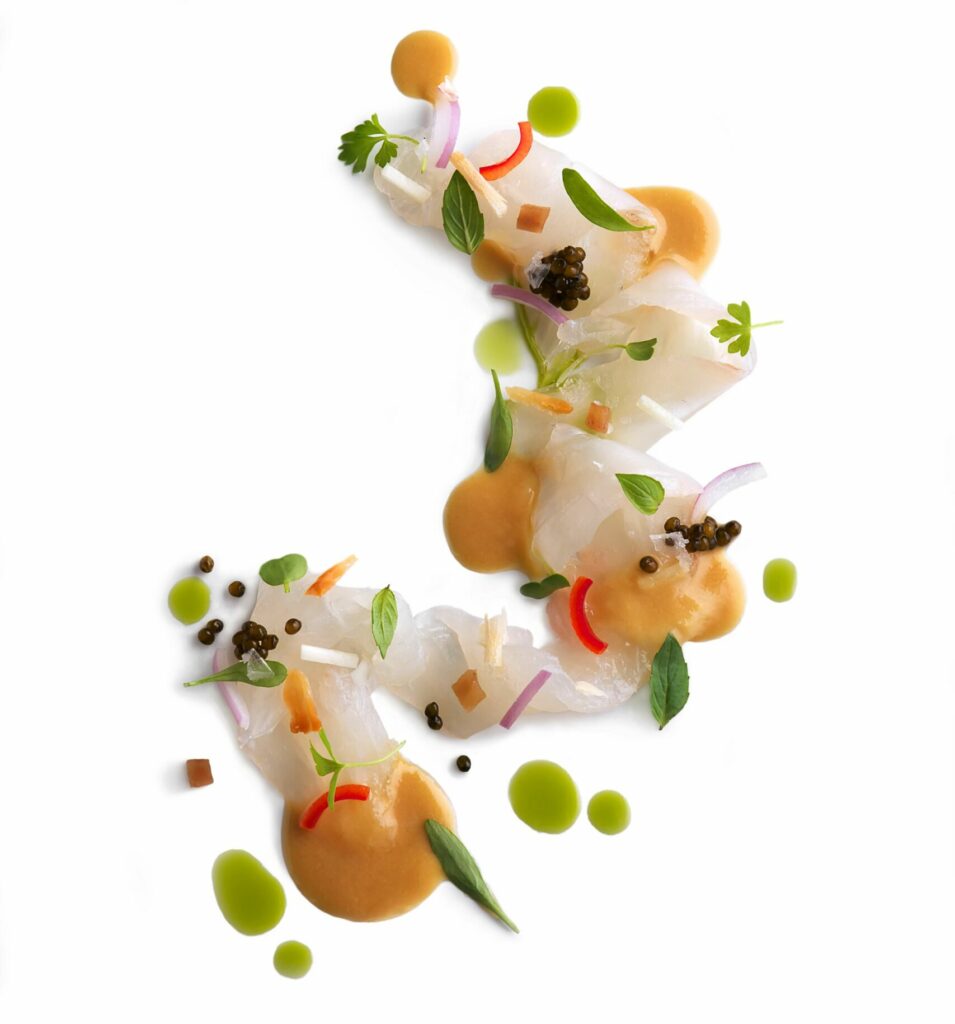 You know the old Zhaolong Hotel at the corner of Gongti Bei Lu and the Second Ring Road? Well it's recently been reborn as BEI: part Hyatt hotel; part Stey shared living space (see previous article).
Ling Long is managed by the latter, and sits on the building's 3rd floor, facing the central atrium. Unfortunately, it's this location – and the dining room's flower design (9, petal-shaped tables circling a central flower display) that's the only weak link here. Rather than come off as edgy, the overall feeling is too cool and sparse to be inviting or excitement-inducing.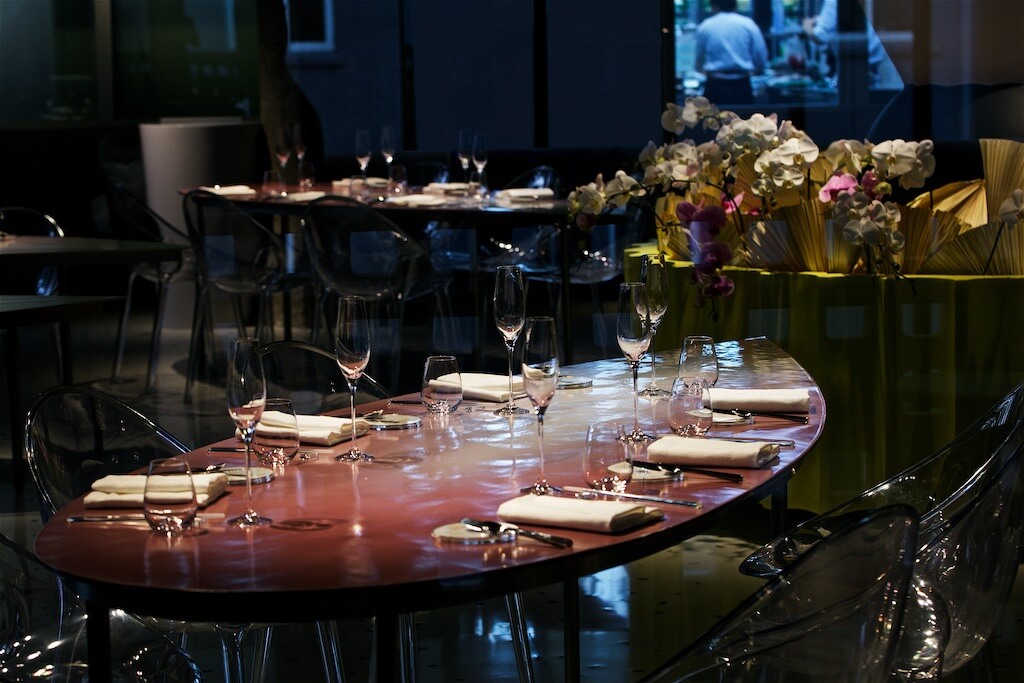 Luckily, the expertise and warmth of the team running Ling Long more than make up for the initial vibe, and as the room fills with diners, the atmosphere begins to gain momentum. Led by Baron Gong, from Shanghai's illustrious Mr & Mrs Bund, the team is knowledgeable, professional and ultra-sweet throughout. The head chef, meanwhile, is French-trained, Taiwanese-born Jason Liu, whose genuinely humble approach to food really comes through.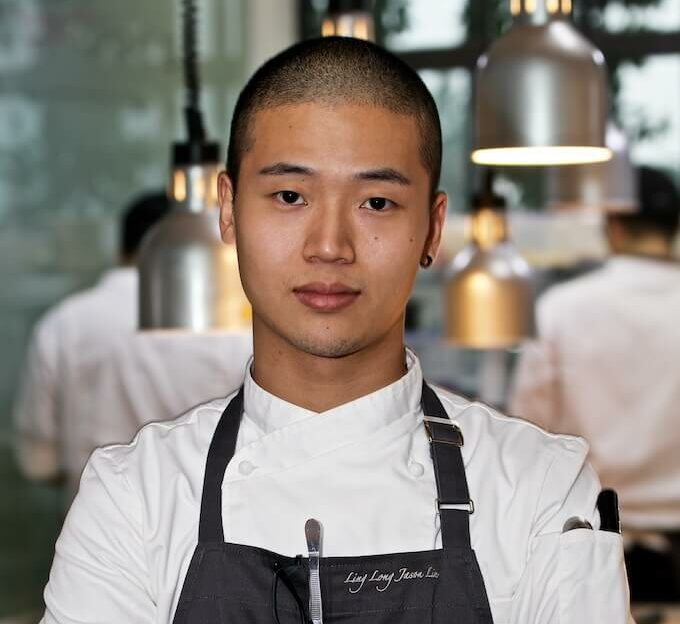 Because while there may only be a tasting menu option (5, 7 or 900RMB), and Liu employs several molecular gastronomic techniques that have become the hallmark of contemporary luxe dining, every dish contains carefully sourced Chinese ingredients (Shandong Wagyu, Sichuan caviar, Mongolian cheese) that are highlighted and respected by being cooked perfectly. None of it is too 'shouty'; none of it hides behind overblown presentation – it's all just delicious.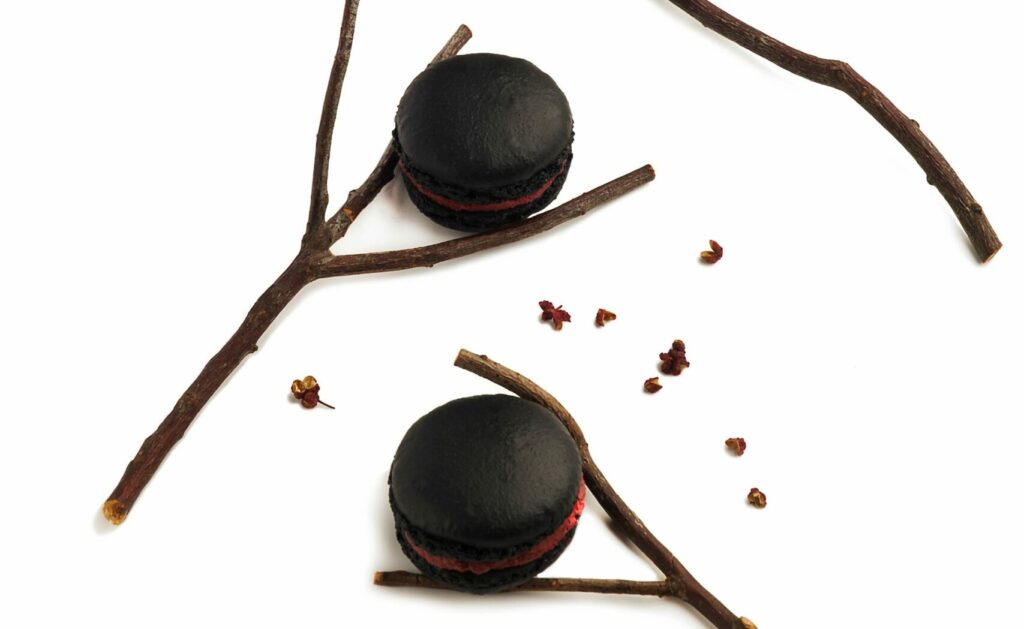 There's no point in spoiling the fun by detailing every dish of course, but standouts include the Snapper Carpaccio and Oyster and Wagyu, and the ultra-stylish Black Sichuan Peppercorn macarons. We also strongly recommend adding a wine pairing for an additional 4, 5 or 600RMB to accompany each menu.
Ling Long Third Floor, BEI Zhaolong Hotel, No.2 Gongti Bei Lu (near northwest corner of Gongti Bei Lu and the Second Ring Road), Chaoyang district. (Tel: 8635 5190; www.ling-long.com.cn). Open Tuesday-Sunday, 6-10pm.
If you're a huge foodie planning on heading to China in 2020 or beyond, why not get in touch to plan your trip? Or take a look at our Culinary Tour of China?