When you have visitors in town and there's a need to show them the diversity (and deliciousness) of Chinese cuisine, sometimes your brain can get a little mushy trying to think of where to go. Here at Bespoke, we think your brain could be better employed trying to figure out how to register your electric scooter for a license, say. Or understanding the new Shanghai recycling regulations. So, here's a handy, take-it-out-of-your-pocket-and-check-it list of Shanghai restaurant that are convenient after a day's sightseeing, or in your very own neighborhood.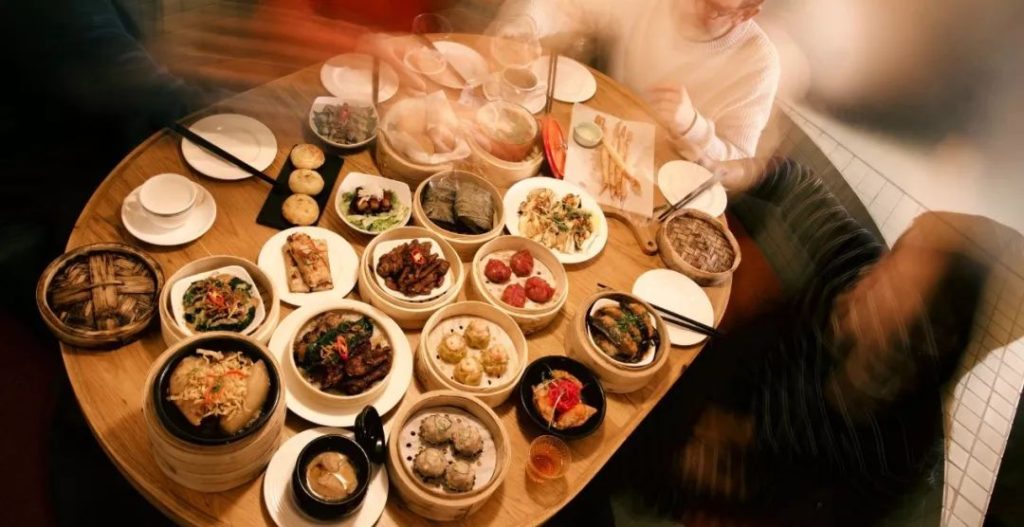 Xiaolongbao
This soup-filled pork dumpling is Shanghai's most iconic dish and a must for most visitors, but you'll need to go to a specialist for the best.
Din Tai Fung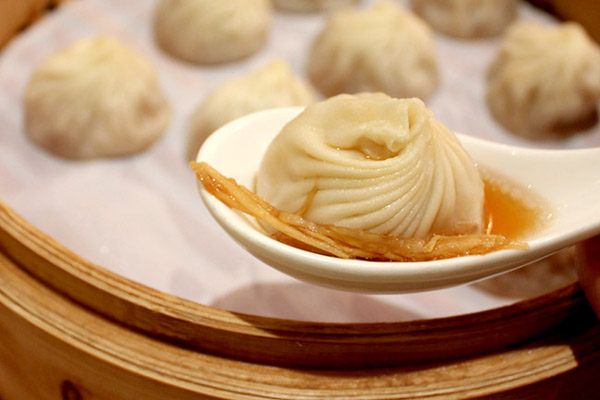 This global chain renowned for its consistency may not hail from Shanghai per se, but many of its dishes do and with ten branches around town locals have truly embraced it. Watch your xiaolongbao being perfectly prepared in the open kitchen by a team of chefs before they're delivered piping hot to your table. The menu has plenty of other great dishes too, including loads of excellent veggie options. A sure-fire winner.
Shanghai Center, 1/F, 1376 Nanjing Xi Lu, near Xikang Lu (tel: 021 6289 9182).
Lin Long Fang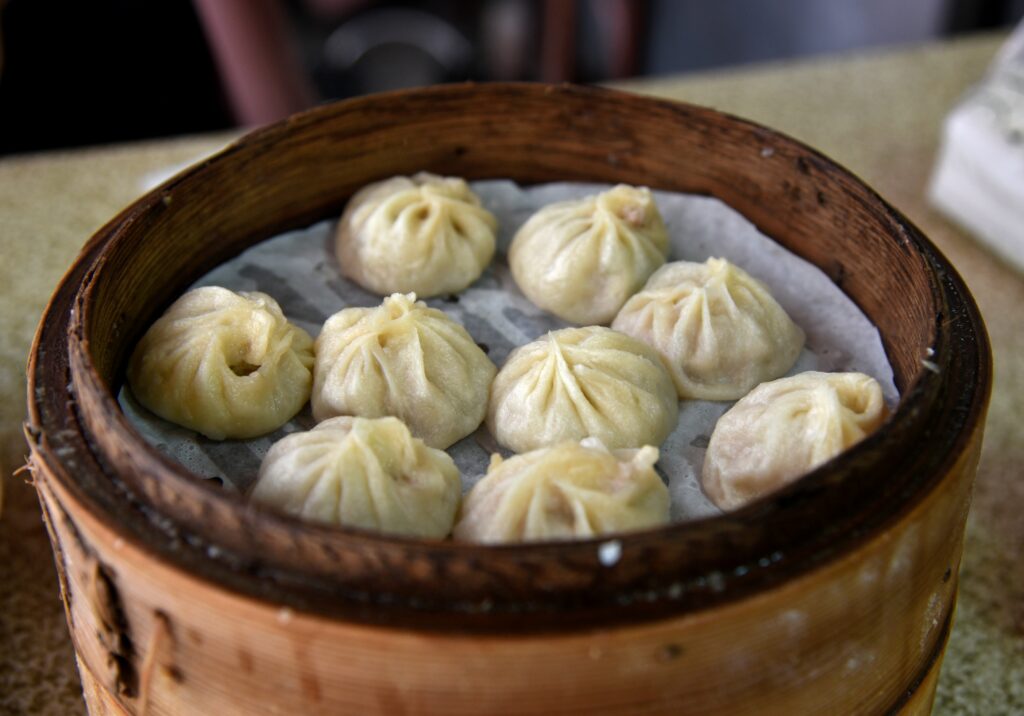 Ready to go local? This basic neighborhood spot, best for breakfast or lunch, ticks all the authenticity boxes (shared tables, surly staff, slurping locals…) and the xiaolongbao are always made fresh to order. 16RMB for a dozen of the standard pork options surely ranks this as one of the best bargains in town. Don't forget to order a side of fresh ginger to add to the vinegar for dipping sauce perfection!
10 Jianguo Dong Lu near Zhaozhou Lu (tel: 021 6386 7021).
Man Long Chun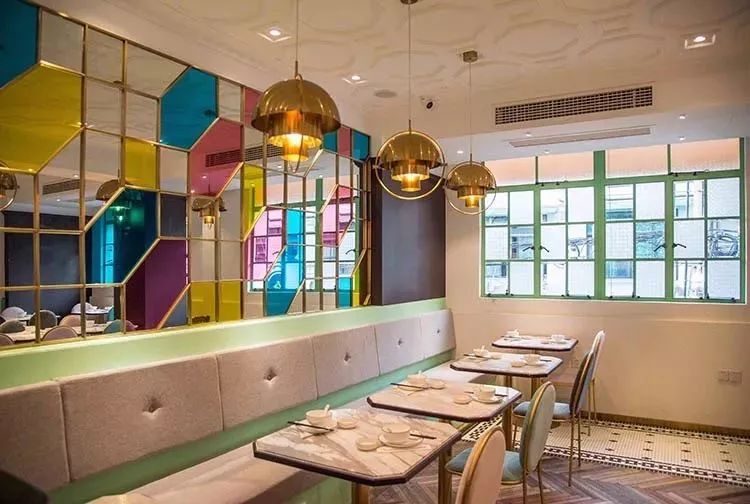 This relative newcomer offers deliciously juicy xiaolongbao (including a great chicken version) in a cosy, retro Shanghai space on Yongkang Road. There are plenty of other good dishes including a tasty hot and sour soup. An excellent choice for a casual lunch in one of the nicest corners of the former French Concession.
73 Yongkang Lu near Xiangyang Nan Lu (tel: 021 5465 1667)
Shanghainese
The city's native cuisine carries a reputation for sweetness and has given us classic dishes like hongshaorou (red-braised pork) and congyoubanmian (scallion noodles).
Jianguo 328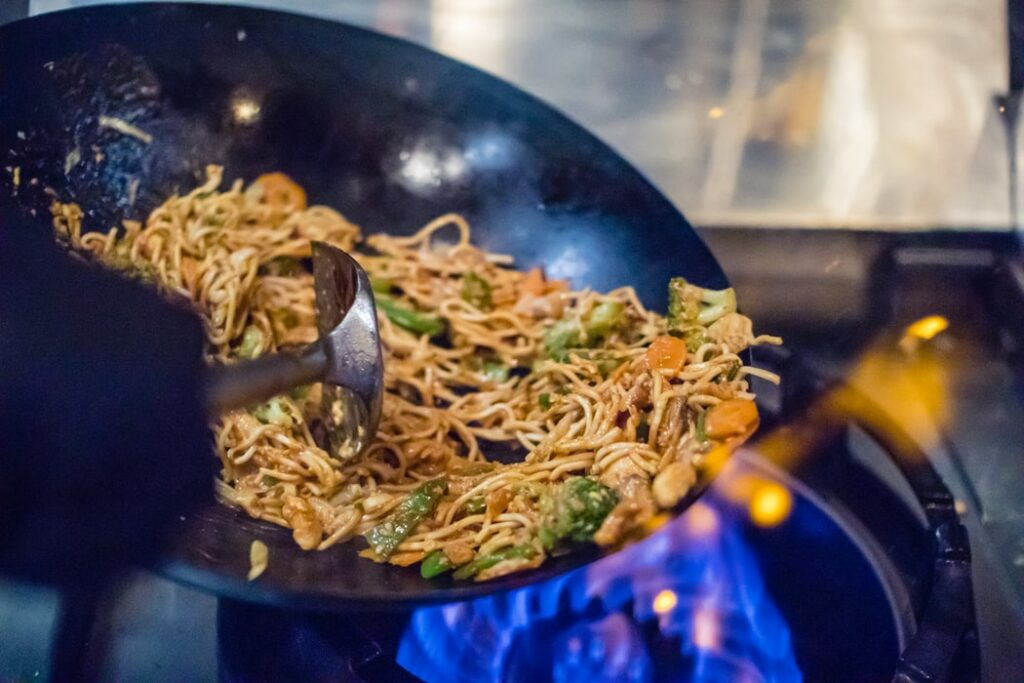 This snug Shanghai restaurant on Jianguo Road is a great place for small groups to get acquainted with Shanghai classics: their hongshaorou is excellent and their congyoubanmian might just be our favorite version in the city. No MSG is used in the cooking here.
328 Jiangguo Xi Lu near Xiangyang Nan Lu (tel: 021 6471 3819)
Old Jesse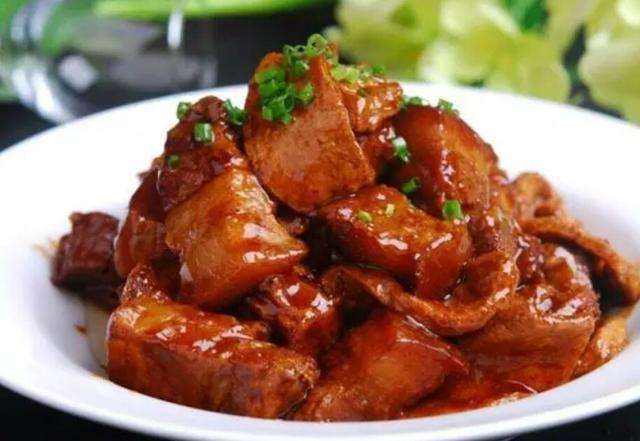 A local institution, you'll want to head to the original location on Tianping Lu (not the franchised mall branches) for the good stuff. Don't expect fab service in this small and busy Shanghai restaurant but do look for local staples served alongside more unique offerings like drunken crab or codfish head baked in scallions (it's really good, we promise). One for foodies that want to take the Shanghai restaurant experience to the next level.
41 Tianping Lu near Huaihai Zhong Lu (tel: 021 6282 9260)
 Fu 1039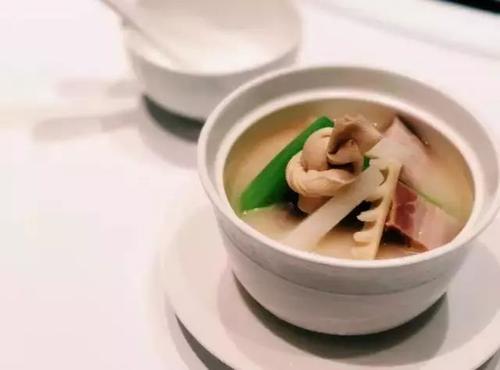 Local celeb chef Tony Lu has gone on to open grander restaurants (and gain Michelin stars) but we'll always love this, his first Shanghai restaurant, the most. Hidden in a historic, wood-paneled mansion with multiple dining areas and bags of old Shanghai charm, the huge tables and heaving portions of excellent Shanghainese food make this a place best suited to a group dinner.
1039 Yuyuan Lu near Jiangsu Lu (tel: 021 5237 1878)
Sichuan
China's favorite regional cuisine is known for its heavy use of chilies plus that addictive mala ('numb spicy') flavor.
Hai Di Lao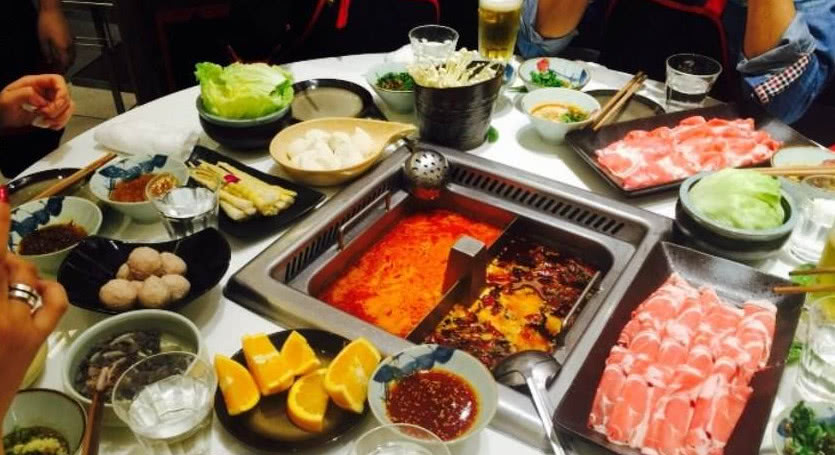 First time at the hotpot rodeo? This nationwide chain, beloved across China for its supremely friendly service and spotless environ is the best place to start. Select the spice level of your broth and then order up plates of veggies and meat to thrown in it (pro-tip: their in-house beer is pretty good and helps control the spice!). Other highlights include an extensive DIY dipping sauce bar and noodle-throwing waiters! A fun Chinese experience that families will love.
5/F, 830 Nanjing Dong Lu, near Xizang Zhong Lu (021 6361 7188)
Ben Lai (Original)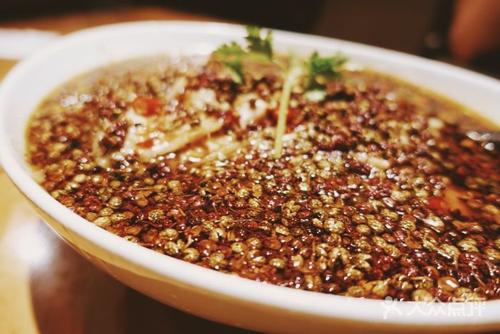 Bespoke's favorite Sichuan restaurant focuses on food from the city of Zigong, making use of the area's famous peppercorns that lend the dishes here a powerful mala hit that will make your lips buzz and then some. No reservations are accepted but the wait for a table is very much worth it (though those that are not fans of spice can give this a miss).
35 Shaanxi Nan Lu near Jinxian Lu (tel: 021 6259 7290)
The Peacock Room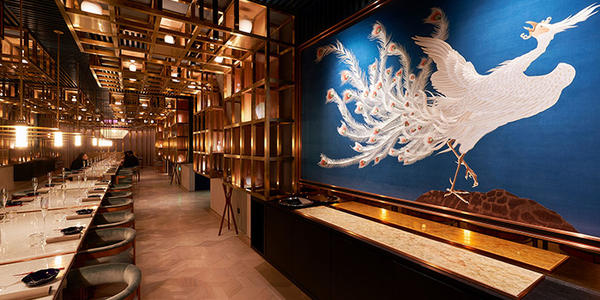 Taking authentic Sichuan flavors and bringing them bang up to date with premium ingredients, The Peacock Room represents a new breed of Chinese fine dining restaurants that combine fabulous food with top-of-the-line cocktails and an impressive wine cellar. The set menus here offer plenty of creativity and, happily, they don't hold back on the spice.
HKRI Taikoo Hui, 3/F, 180 Shimen Yi Lu, near Weihai Lu (tel: 021 5239 1999)
Other Regional Chinese
Food from every corner of China is represented in Shanghai, and it's well worth taking the time to seek out diverse flavors and cooking styles from all over the country.
Dongbei Siji Jiaozi Wang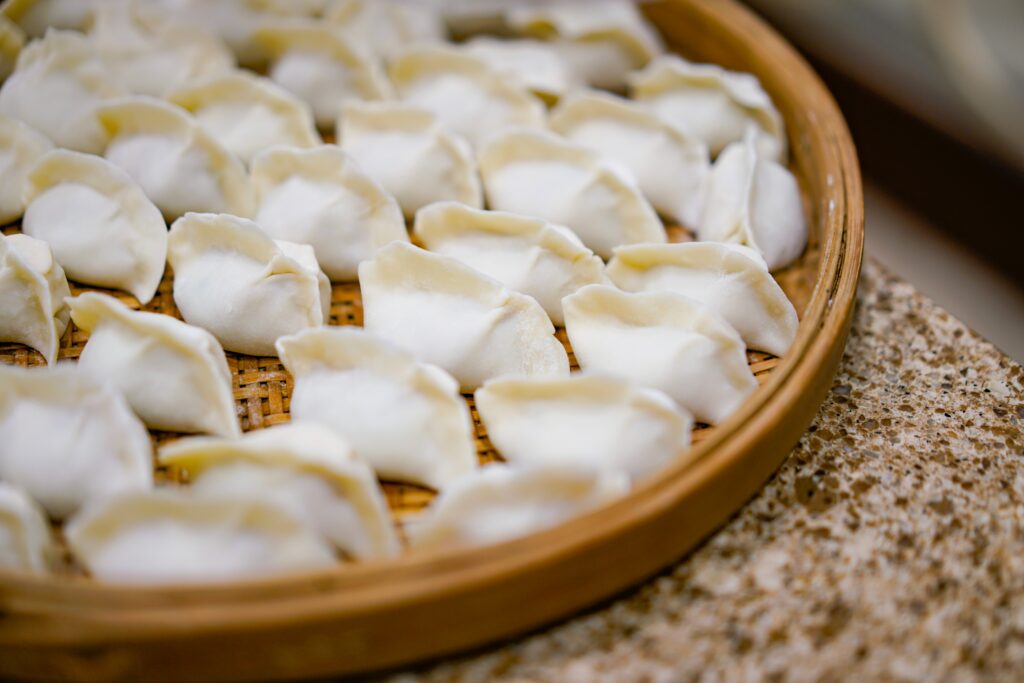 This no-frills restaurant is a bit rough around the edges but the rustic dongbei (northeastern) cuisine is big in both portion and flavor. Order up a variety of jiaozi (boiled dumplings) and other hearty dishes which are best shared with good friends and washed down with large amounts of beer. It's good value too, rarely coming in at more than 60RMB per person.
379 Xikang Lu near Wuding Lu (tel: 021 6258 3289)
OHA Eatery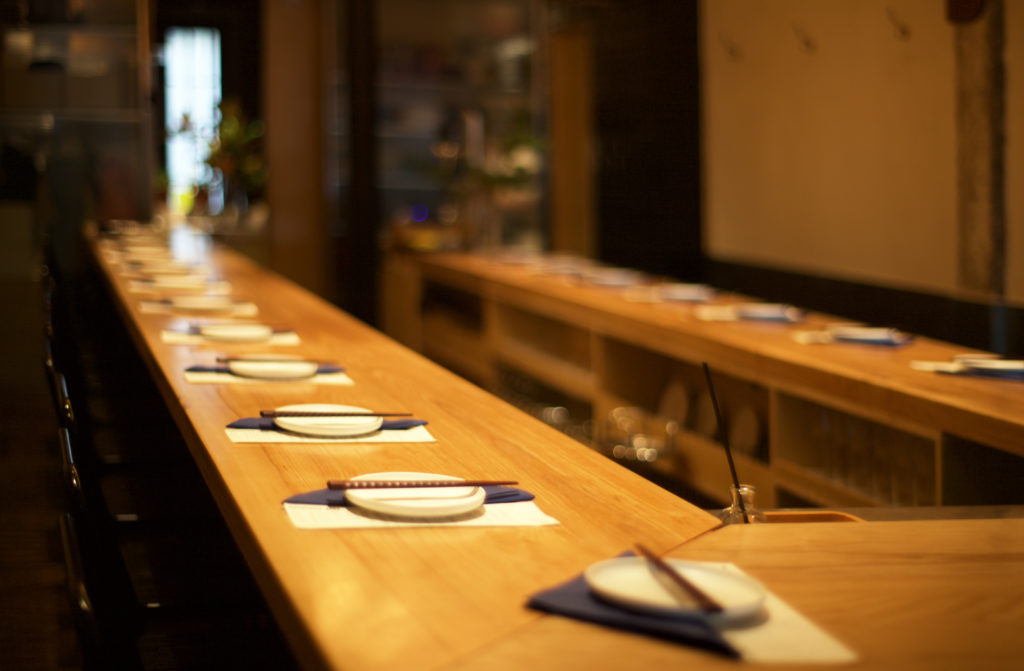 Looking for something a little bit more modern? This minimalist space hidden behind a café is home to a long, curved bar from which the uber-hip staff serve natural wines, pre-mixed cocktails and beautifully presented small plates influenced by the flavors of Guizhou in China's southwest. With no pretence to authenticity you might end up eating anything from lard rice to spicy beef tongue: it all feels rather experimental in the most delicious way possible.
23 Anfu Lu near Changshu Lu (tel: +86 136 2164 7680)
Xibo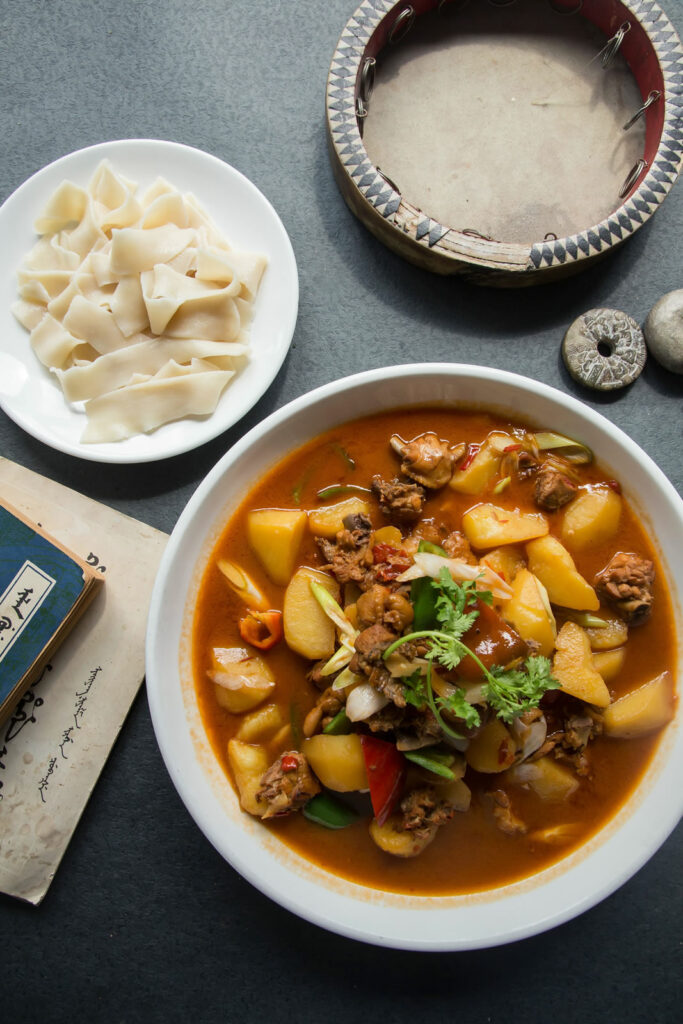 Take in the tastes of the country's northwestern Xinjiang Province where more traditional Chinese flavors mingle with those of central Asia with delicious results. Expect lots of grilled lamb and flatbreads, and make sure you don't miss the signature dapanji or 'big plate chicken', a hearty stew to which piles of noodles, potatoes, and other goodies are added. The meat served here is all halal.
3/F, 83 Changshu Lu near Julu Lu (tel: 021 5403 8330) 
Guyi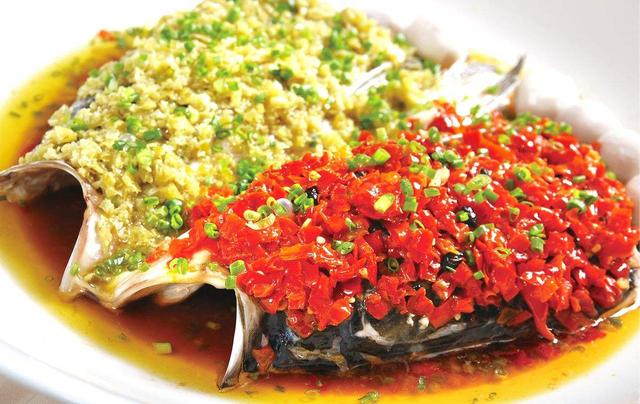 Known not just for spice but for smoky, intense flavors, the cuisine of Hunan is a real treat and smart-but-unpretentious Guyi is the spot at which to sample it. Go for broke and order the dramatic 'Two Colors Fish Head', a riot of red and green chilis that tastes fantastic and takes a mean picture too!
89 Fumin Lu, near Julu Lu (tel: 021 6249 5628).
Bund-Side Blow Out
Mostly known for swanky Western restaurants, the area also has a handful of Chinese options for those that want to keep it more local.
 Hakkasan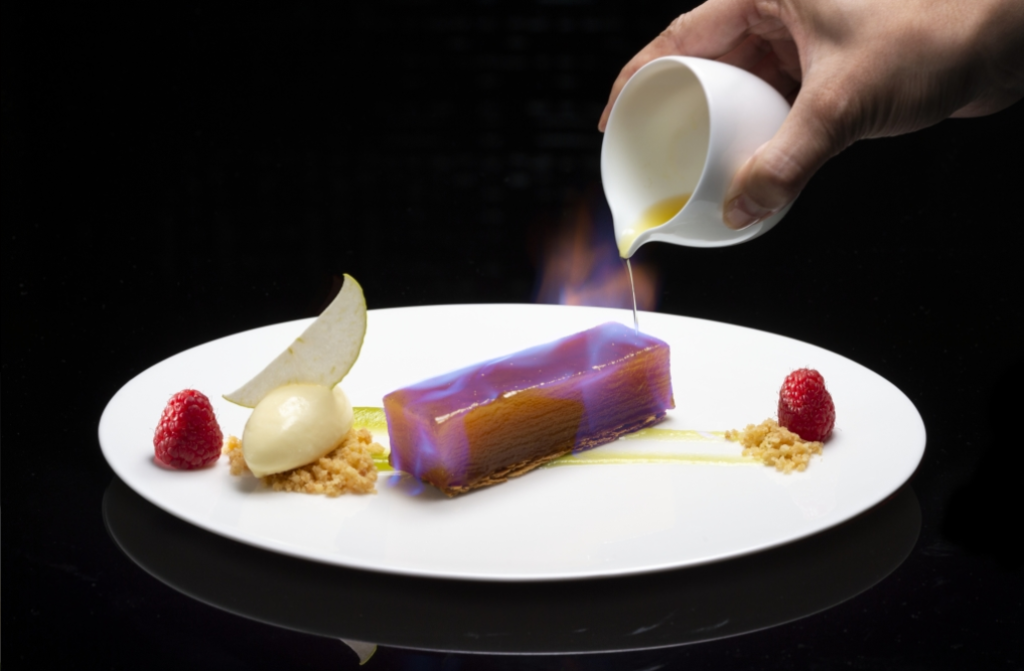 This London-based restaurant is, we are quite sure, the sexiest Chinese restaurant in Shanghai and its modern Cantonese cuisine is always on point. Come here for clubby vibes, beautiful people, China-inspired cocktails and a fab view of the skyline.
Bund 18, 5/F, 18 Zhongshan Dong Yi Lu near Nanjing Dong Lu (tel: 021 6321 5888).
Lost Heaven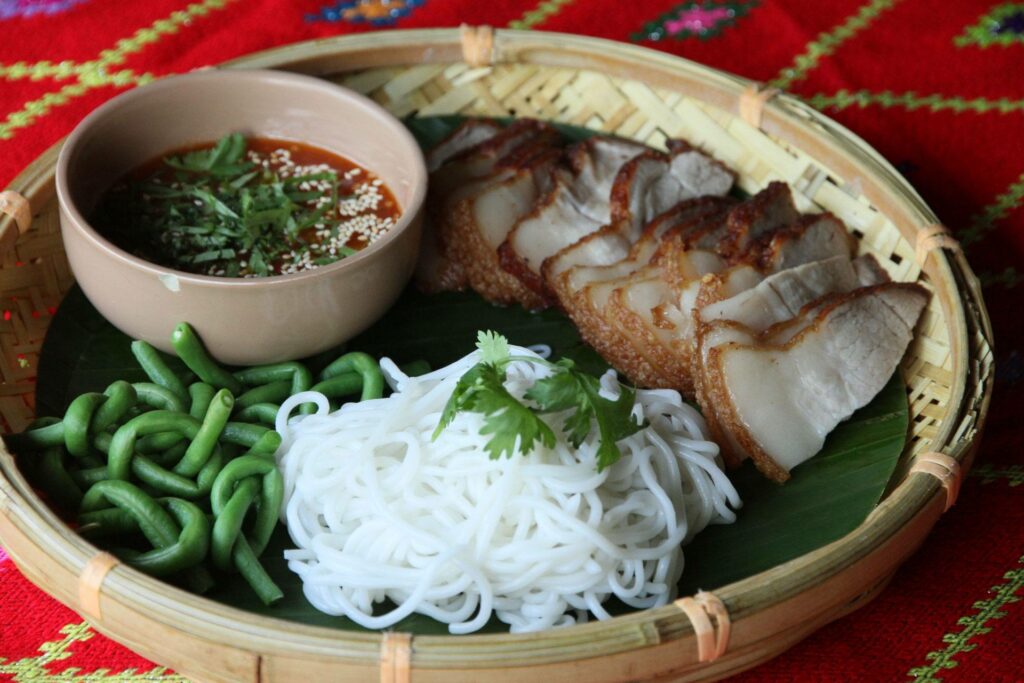 A well-known visitor favorite that delivers fresh, zesty dishes based on Yunnan cuisine to a packed house night after night. This is one of the best value options on the Bund. Lost Heaven also does excellent cocktails that can be enjoyed on its spacious roof terrace to boot.
17 Yan'an Dong Lu near Sichuan Nan Lu (tel: 021 6330 0967)
 Imperial Treasure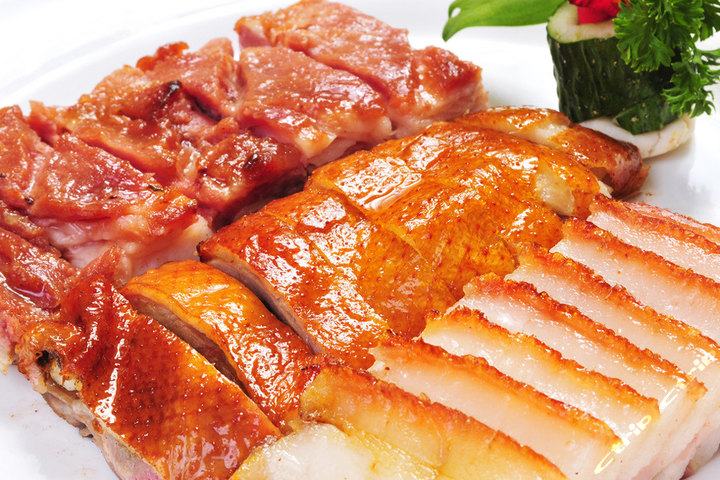 This fine-dining Chinese resto does everything right, from the starched white tablecloths to what is almost certainly the most delectable dim sum in the city. They've also made a name for themselves with what we'd say is almost perfect Peking duck and picked up two Michelin stars in the process. Book in advance.
Room 402-403, 4/F,99 Beijing Dong Lu near Yuanmingyuan Lu (tel: 021 5308 1188)
---
Got Visitors?
Bespoke runs private tours of Shanghai and surrounding areas– perfect for those in China on vacation. See bespoketravelcompany.com for details or email us at info@bespoketravelcompany.com.
Planning to visit Beijing too? Check our Ultimate Beijing Guide of Chinese Restaurants here!