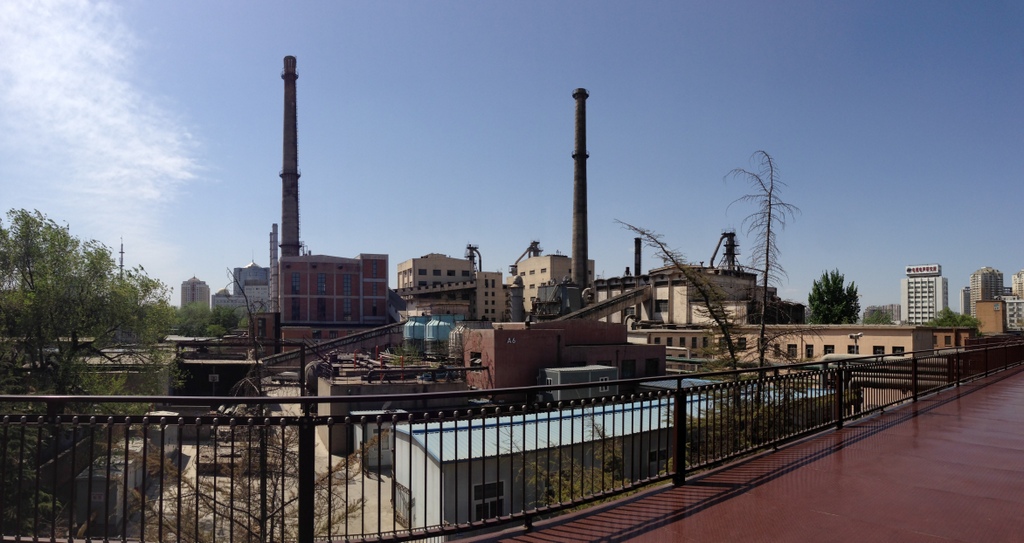 Beijing's 798 Art District was born from the hollow hulks of decommissioned military factory structures in northeast Beijing. The empty warehouses proved the perfect studio space for China's up and coming art superstars. Huang Rui, Sui Jianguo and many more set up shop here in the 90s. Today the area's gentrification is well and truly complete, with streams of visitors browsing world-class galleries like the Ullens Center for Contemporary Art, and sipping lattes in dozens of cafes.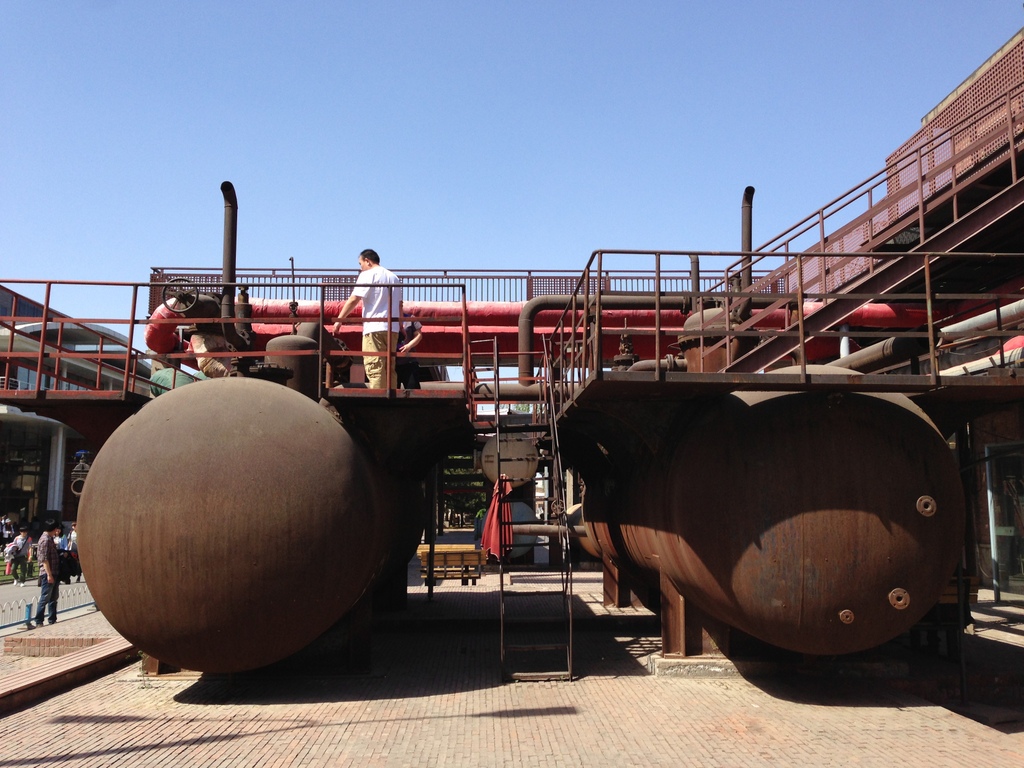 But few visitors make it past the galleries to the wonderful raised walkway that stretches from Power Station Park in the southeast northwards towards D-Park. YOU SHOULD! It's an amazing way to take in the sheer scale and ambition of what was the model industrial complex of China half a century ago. You can hop on and off at many points, like in between these two bulbous tanks.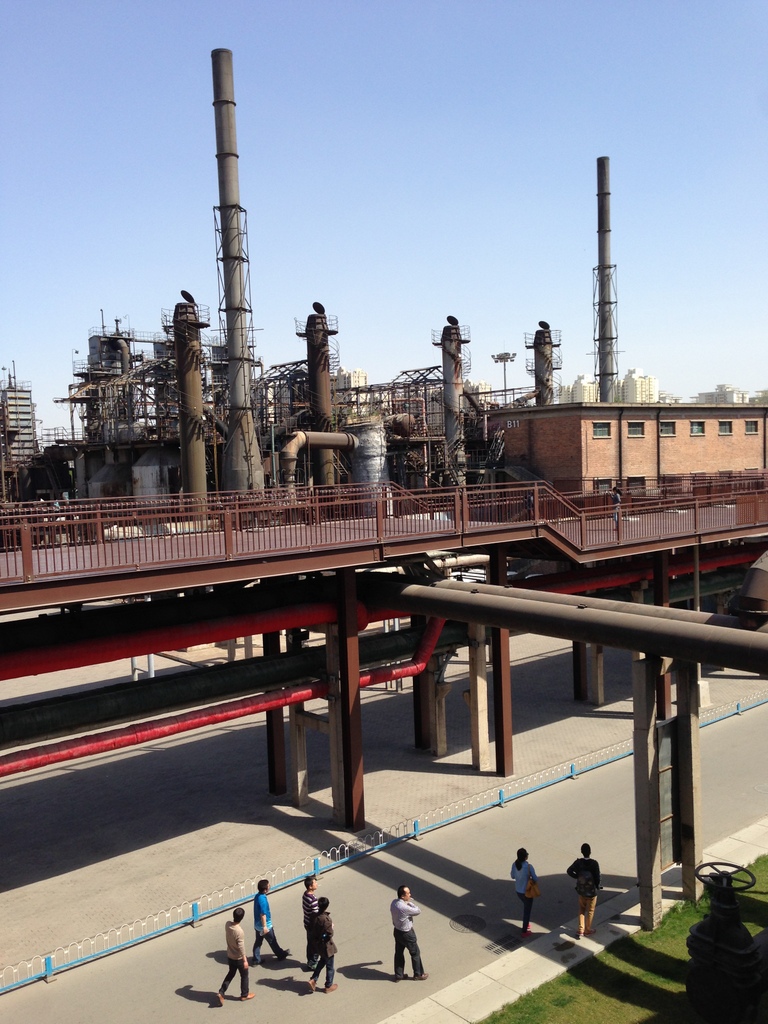 The 798 Sky Walk (that's our name for it) was built around a year ago and follows part of the route of the old pipes that weave like veins, hissing and steaming, above roads and between buildings. It's not unlike the New York Meatpacking district's 'Highline', and just like almost everything in 798, it's free.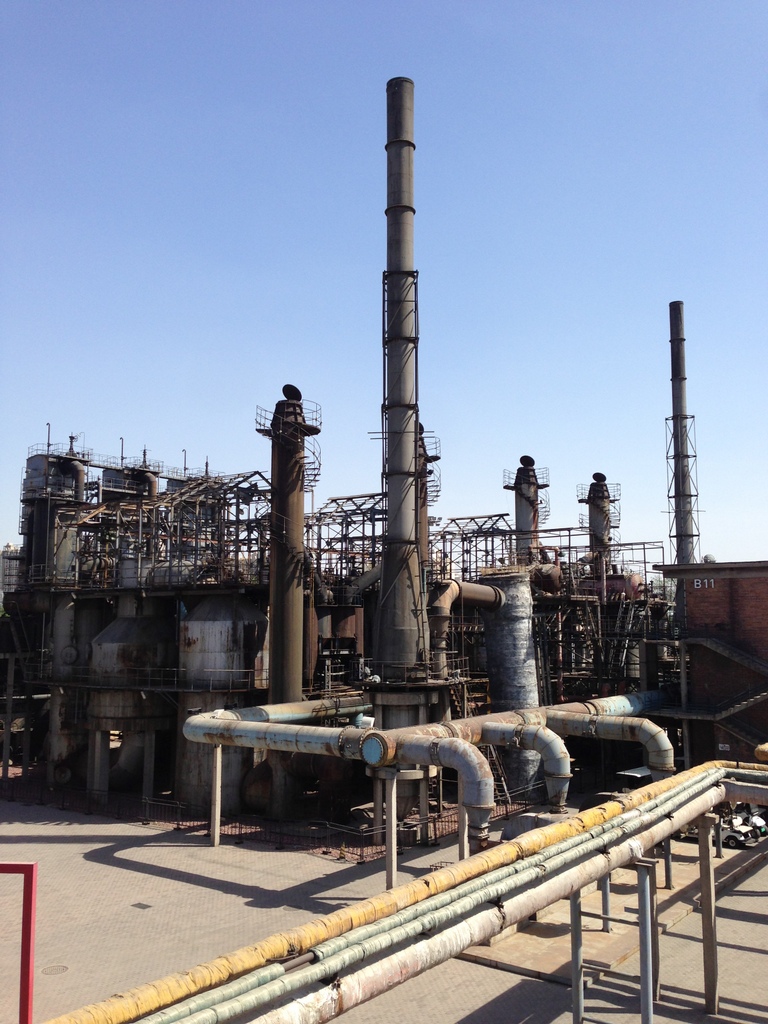 The best part is getting up close and personal with industrial works like this startlingly complex, um, complex. You might describe its symmetry, setting and silence as profoundly aesthetic. Or you might say it's bit like a set from that film with whatshisname.

Either way, we love this. Post-industrial amaze-balls. Thank you iPhone 5 panorama function (click to enlarge).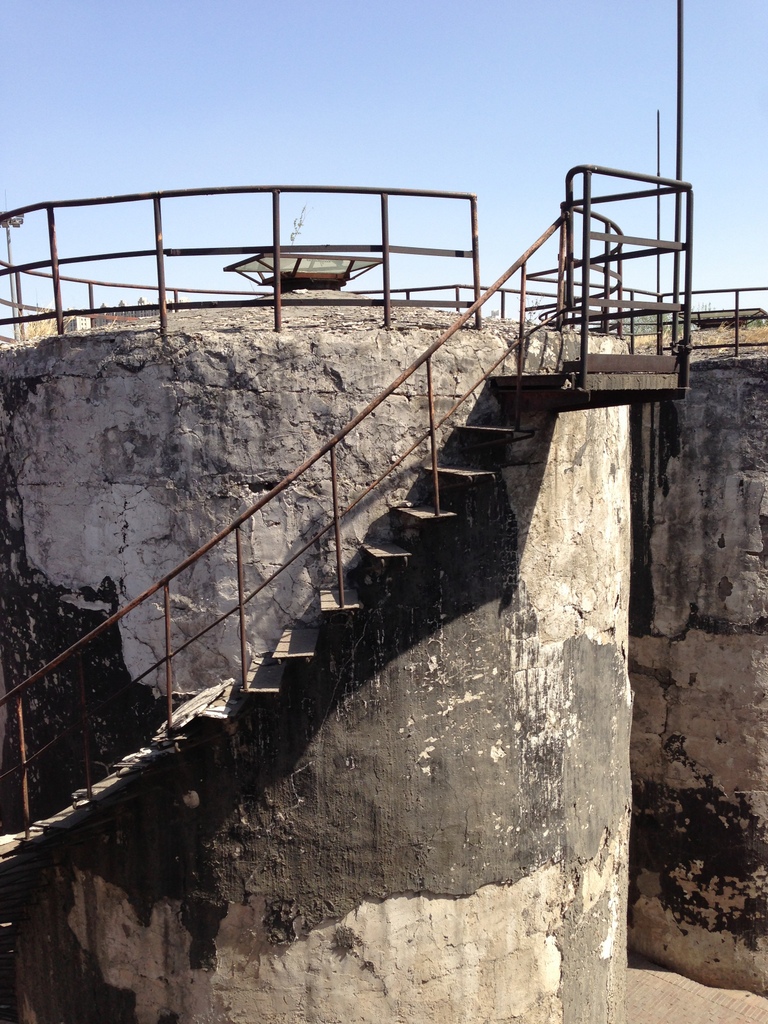 The Sky Walk is a neat idea because the factory itself is littered with chimneys and other structures with spindly looking staircases attached that are just begging to be climbed. Like this one. But we don't recommend it. Stick to the approved areas, folks.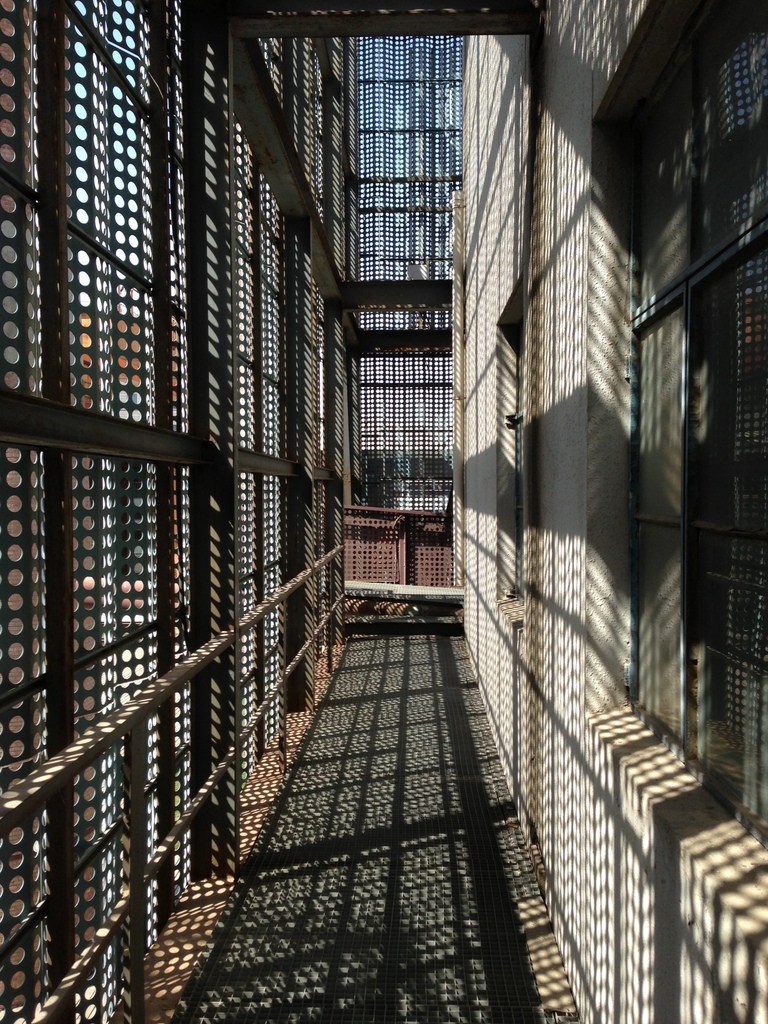 Branch paths lead to nooks and overhangs with great views. Kids would probably have a blast exploring, but adult supervision is recommended. (See spindly staircases above).
The  acclaim of 798 as a hub of Chinese and international contemporary art has ensured the preservation of these remarkable structures, constructed at the dawn of the People's Republic of China. Buildings that encapsulated the heady industrial dream of the new rulers. A dream that we know, sadly, didn't go too well. But Joint Factory 718 as it was originally called, built at huge expense with East German and Soviet expertise, was active and successful right up until the mid 1980s.
So if you have the opportunity to visit 798, don't forget to enjoy a 798 Sky Walk (not trademarked) to view from on high the incredible Bauhaus architecture and Mao-era industrial buildings that defined an age.  Then treat yourself to a latte and have a good old think.
To book our ' 798 & Artist Studio Tour' or any of our Signature Experiences, see our website or get in touch at info@bespoke-beijing.com to book.
---
About the author: Tom O'Malley is Propaganda Secretary at Bespoke Beijing. A lifestyle journalist, guidebook author, glutton and bon vivant, Tom is a tireless crusader for fine food, hospitality and tourist experiences in China's capital.