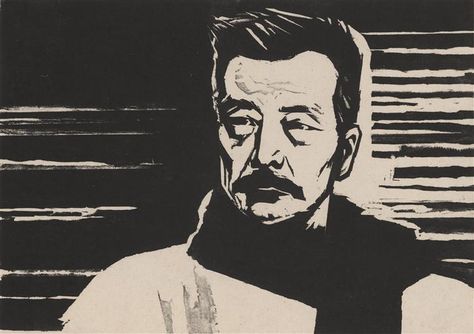 If you find the Bund too bland and the former French Concession too gentrified, then perhaps it's time to take a walk on the wild side and head north to Hongkou District, where there's something just a little bit different in the air. Defiantly local, this often overlooked area has some of the best people-watching in the city plus plenty of bustling back alleys to explore. And, since researching our new Signature Experience walk Revolutionary Quarter, our eyes have been opened to its dramatic history.
By the 1920s, Hongkou had become known as Shanghai's 'Little Tokyo', home to thousands of Japanese residents as that country increased its presence in China. The following decade, the area became the home base of revolutionary writers like Lu Xun and Ding Ling who, through their work, sought to oppose both the nationalist government and the Japanese forces, becoming contemporary literary icons in the process. Today, hints of this history are all over the place – if you know where to look that is – and, we like to think, a quirky sense of rebellion remains in the neighborhood!
The Rebel's Tomb That Became a Make-Out Spot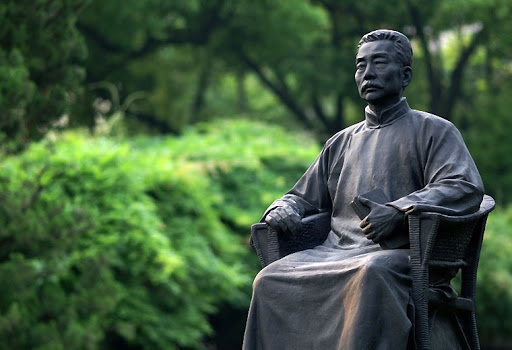 The spirit of China's literary bad boy, Lu Xun, looms large over the area – his former residence is right next to the park that now bears his name. He's also buried here, in an elegant but understated tomb surrounded by tall pine trees. Our Local Guide Lily, who was born and raised in the neighborhood, tells us that in the 1980s this became known as a dating spot for local teens. Less to do with Lu Xun's romantic reputation and more a matter of its secluded location, apparently!
Lu Xun Park, 2288 Sichuan North Road (鲁迅公园, 四川北路2288号)
The 'Whipping Corner' in Lu Xun Park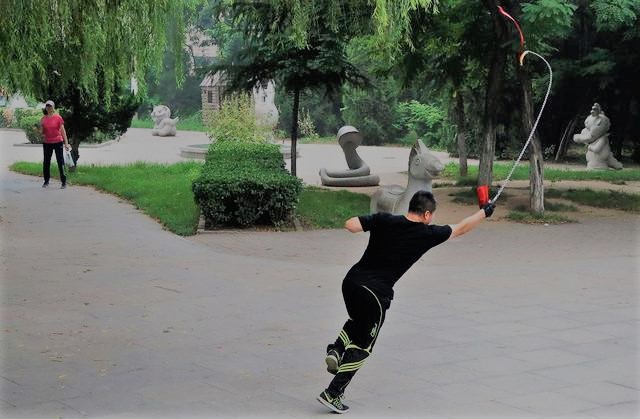 Our absolute favorite Shanghai park is always buzzing with life. Eager to swap stock market tips? There's a lively group that you can join near the bridge at the south gate. Want to catch a Kunqu Opera? Impromptu performances take place near the pavilion on the lake. Of special note, however, is the corner in which local elderly gents gather to practice their bianzi skills: these old-school whips are made of metal chains that zip through the air with dramatic effect. Watch, just don't get too close!
Near the East Gate of Lu Xun Park (鲁迅公园东门附近)
The Radical Bookshop That's Now a Bank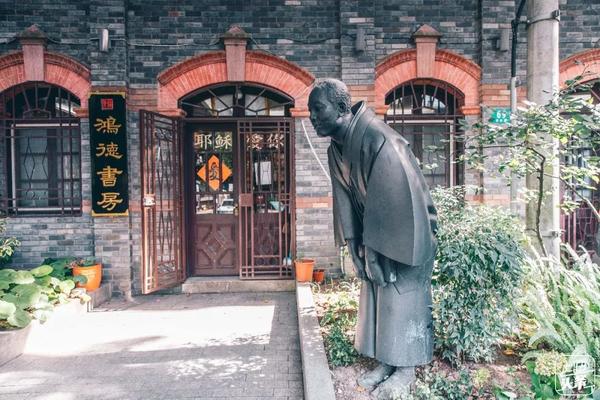 Lu Xun may have established the area's literary cred, but his good friend (and later agent) Kanzo Uchiyama was the guy who really made things happen. Originally from Japan, Neishan – as he is known throughout China – initially set up his store to sell Christian literature, but this soon became the hang-out for Hongkou's edgy literati as well as a hiding place for them when they were sought by the government. Author Paul French described the store as 'ground zero for Asian literary modernism' and the current landlords, ICBC, have kept one corner of their otherwise ordinary bank branch as a small museum dedicated to the building's past, which includes some fantastic photos and beautiful original books from the era.
Former Site of the Uchiyama Bookstore, 2050 Sichuan North Road (内山书店旧址, 四川北路2050号)
The Korean Assassin's Memorial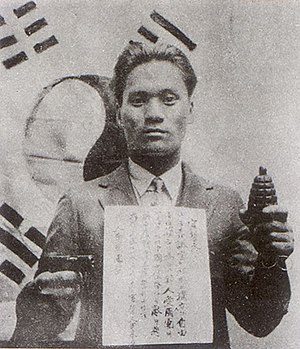 In 1932, as a Japanese military rally took place in the Hongkou, Korean Yun Bong-gil hurled a homemade hand grenade at the stage killing several high-ranking officers and injuring many more  – an extreme act of defiance against Imperial Japan's brutal rule over his homeland. Celebrated as a martyr in Korea, the site of the incident is now home to an elegant pavilion in which his story is told, and a beautiful bonsai garden.
Plum Pavilion, close to the North Gate of Lu Xun Park (鲁迅公园北门附近)
The Rough and Ready Local Eats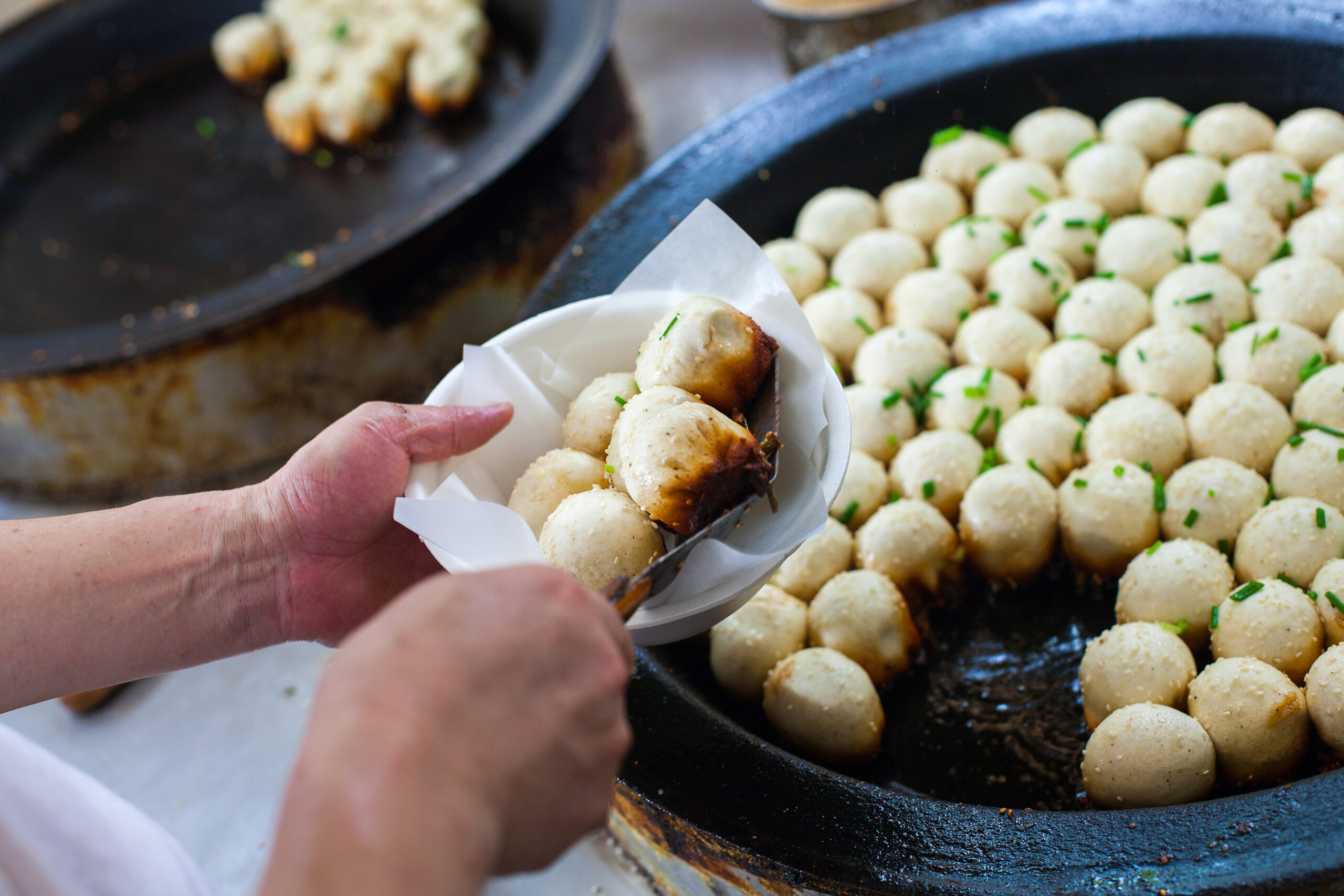 Nobody ever came to Hongkou in search of haute cuisine or fancy cocktails, but if proper Shanghai flavours are your thing there is plenty of choice. On lovely Shanyin Road, Wan Shou Zhai and Guangtou Shengjian are a duo of old-school eateries that have won the hearts of locals over the decades, as evidenced by their crowded, boisterous tables and long lines for take out. The former specializes in super-fresh xiaolongbao and tiny wontons, whilst the latter is known for crispy shengjianbao. Whichever you choose, you'll likely consume enough carbs to see you through an afternoon of exploring – but prepare to do battle with hardy locals if you expect a seat!
Wanshouzhai is at 123 Shanyin Road (万寿斋, 山阴路123号) and Guangtou Shengjian is at 139 Shanyin Road (光头生煎,山阴路139号)
If you'd like to explore the area further then do our Revolutionary Quarter Signature Experience. Designed and led by our knowledgable local guide Lily who has lived in the area her entire life, this walking route hits all the historical hotspots and takes around 2.5 hours. Offered on a private basis, prices start from 1,800 RMB for 4 guests and include entrance tickets to the Plum Pavilion and the Museum of Leftist Writers. Drop us an email for additional information.