The windows are being boarded up and the roads blocked. The cricket market has closed and the booksellers that once set up shop in the Confucius Temple have been moved elsewhere. If you want to see some of the very oldest living parts of Shanghai before they're either gone for good or 'Yu Garden-ified' then we have but one suggestion: go rightnow! Many parts of the former walled city that pre-date the Bund and former French Concession by centuries are about to change forever.
We started our tours of this slightly chaotic but incredibly charismatic area a few years back, inspired (and often led) by expert Katya Knyazeva who has written two excellent books on the old city. On Tuesday, August 11th, Katya will host an online talk on the area's history as part of the Bespoke Speaker Series. In the meantime, here are a few of our favorite little corners in which you can still get a real feel – and a taste! – of the area's heritage.
Dragon Gate Village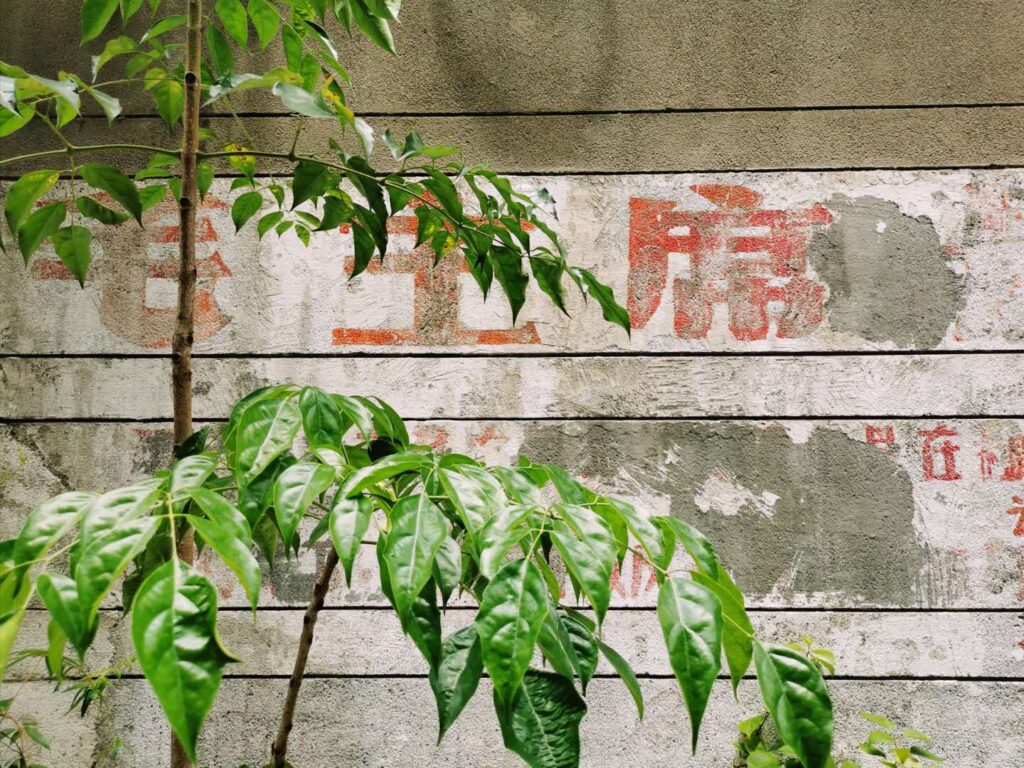 An impressive tower marks the entrance to longmencun, the well-preserved residential lane that was built in 1933. Behind it, you'll find everything you could ever want in a Shanghai neighborhood: a jungle of hanging laundry, fabulous art deco details, fading Cultural Revolution-era wall slogans, a contemporary art gallery, and friendly residents who'll give you a bit of historical insight if you chat them up enough.
Dragon Gate Village: 133 Shangwen Road (龙门村, 尚文路133号)
Huangjiu Tasting Flights at Kong Yi Ji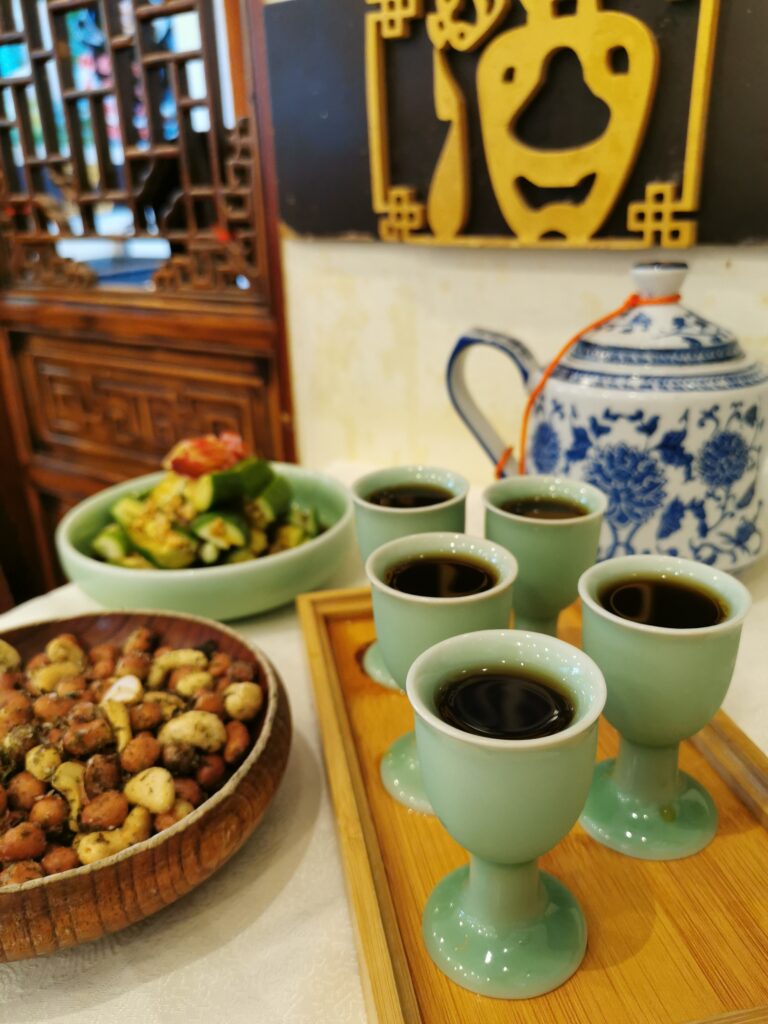 The food at this restaurant located right next to the Confucius Temple is great, but it's a sampling of the ancient scholar's tipple of choice that will set you up for the afternoon. Your server will line up five vintages, all made by the restaurant's partner distillery in the huangjiu heartlands of Shaoxing, that are ordered by their strength and age. We're happy to report that even the boozier varieties slip down smoothly and match the food beautifully. At 50 RMB per person, even those who've struggled with Chinese liquor in the past should give this a bash.
Kong Yi Ji,  36 Xuegong Street (孔乙己,学宫街36号)
Qiaojia Road & Catalpa Garden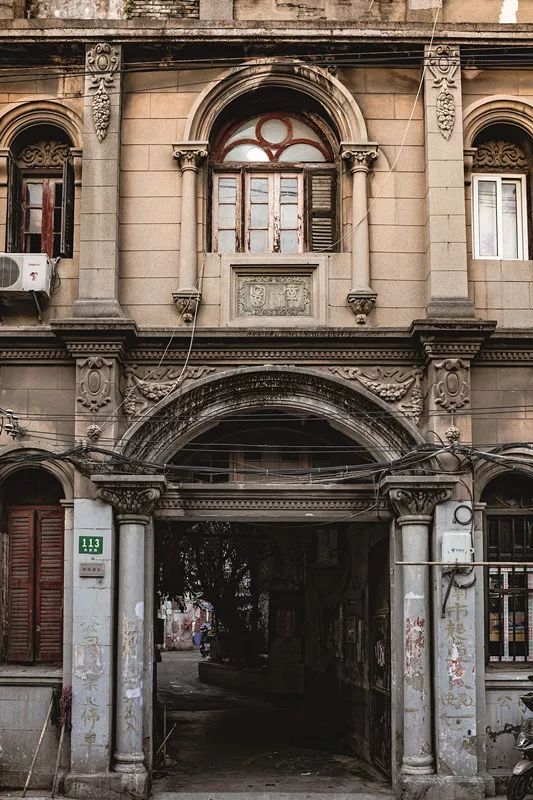 Once Shanghai's main thoroughfare, this street is stacked with fantastic old buildings and historical hidden gems – a 17th-century plinth here, the home of a Ming Dynasty Jesuit there. Most eye-catching, however, is the huge archway at number 113 which forms the entrance to Catalpa Garden, a once opulent private garden complex originally built in 1862 but purchased and renamed by artist and entrepreneur Wang Yiting in 1918. Today you'll just about see the remains of his Japan-inspired Buddhist pagoda and the stately European-style villa in which he treated Albert Einstein and his wife to dinner in 1922.
Catalpa Garden, 113 Qiaojia Road (梓园, 乔家路113号)
The Best Wontons Ever at Er Guang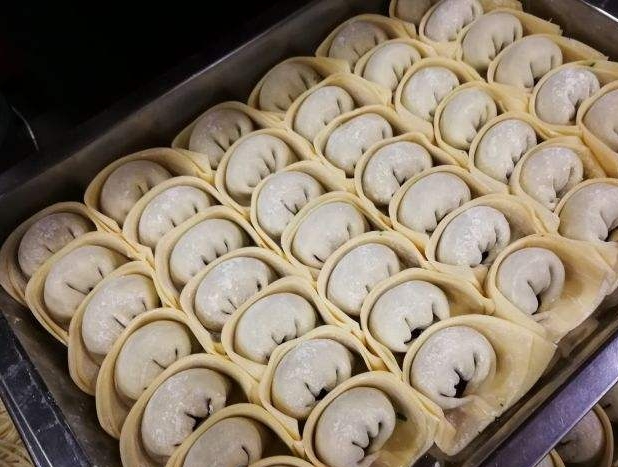 This spot specializes in perfectly plump and delicious wontons, the best you'll find in town we reckon. Forget the soup and be sure to order them ganban (dry) which means they'll come drizzled in a rich sesame sauce. And it would be downright rude not to order a signature fried pork chop on the side: douse it in the Shanghainese Worcestershire sauce that sits on each table and you are very much good to go. Er Guang has franchised itself over the city but this older, grittier branch has the best food and the best vibes – plus it's open till 2am for late-night munching.
Er Guang Wonton, 109 Huangjiaque Lu (耳光混沌,黄家阙路109号)
The Old City 'Eiffel Tower'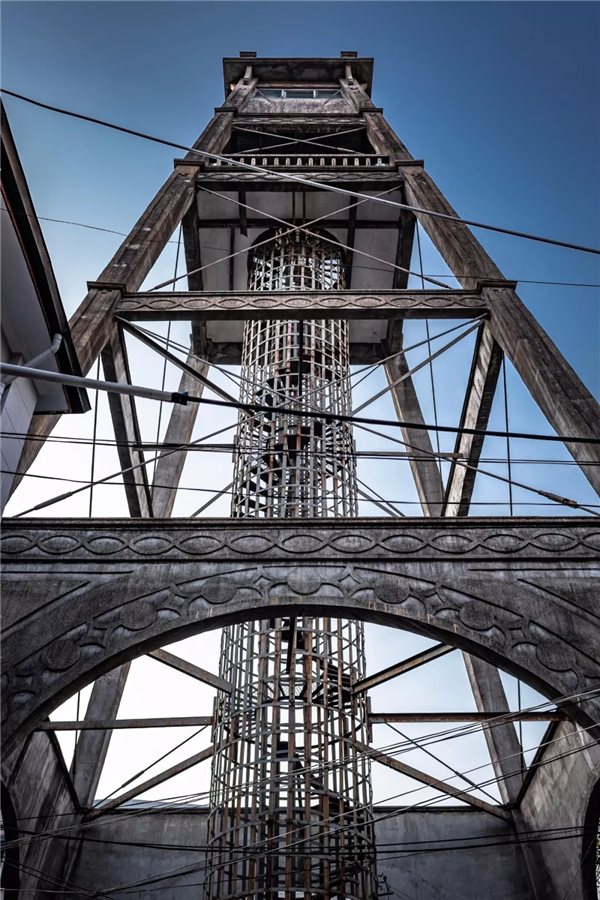 Densely populated Shanghai was vulnerable to fires, and in 1910 the old town finally got its first modern fire station, helping it to catch up with the more advanced International Settlement and French Concession. This wrought-iron tower (the concrete cladding you see today came later) is now only visible from certain angles, but at the time was the tallest building for miles, and had an observation deck upon which hung a huge bell so that fires could be quickly identified and an alarm sent out. The architect, Nicholas Tsu, was from a local Catholic family but had studied in France at the time that the Eiffel Tower was constructed and we think it's fair to say his inspiration was clear!
The tower is located at 578 Zhonghua Lu close to Xiaonanmen Station (上海救火会旧址,中华路578号)

'Lion's Head' Meatballs  at Fatty's Noodle Shop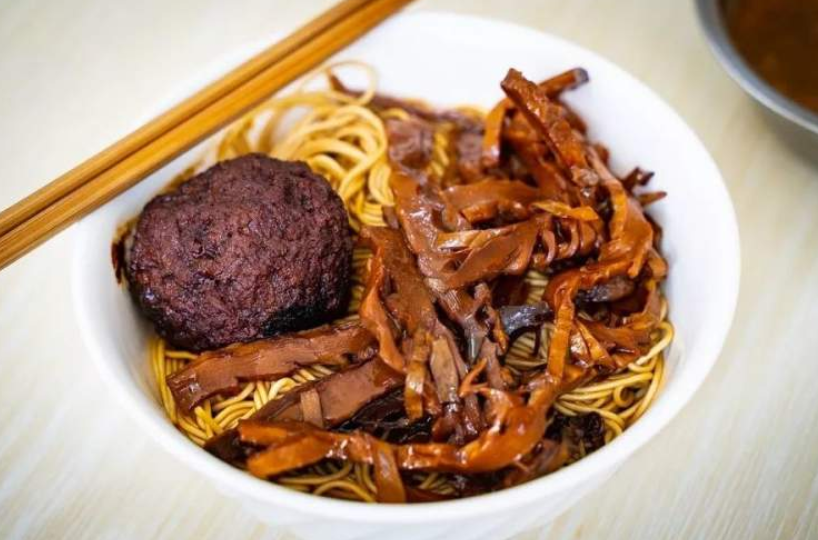 Nominated by our born-and-bred Shanghainese guide Lily for its authentic local taste and feel, this is a tiny noodle cabin that ain't afraid of a little cholesterol – and for that we applaud them. Order a portion of salted egg yolk 'lion's head' meatball noodles and clamber up the vertiginous ladder to the attic where you can devour your dish. An old-school lunch option with a decadent touch, this dish will keep you full for the rest of the day and beyond, we assure you.
Fatty's Noodle Shop, 113 Wenmiao Road (胖子面, 文庙路113号)
The Secluded Library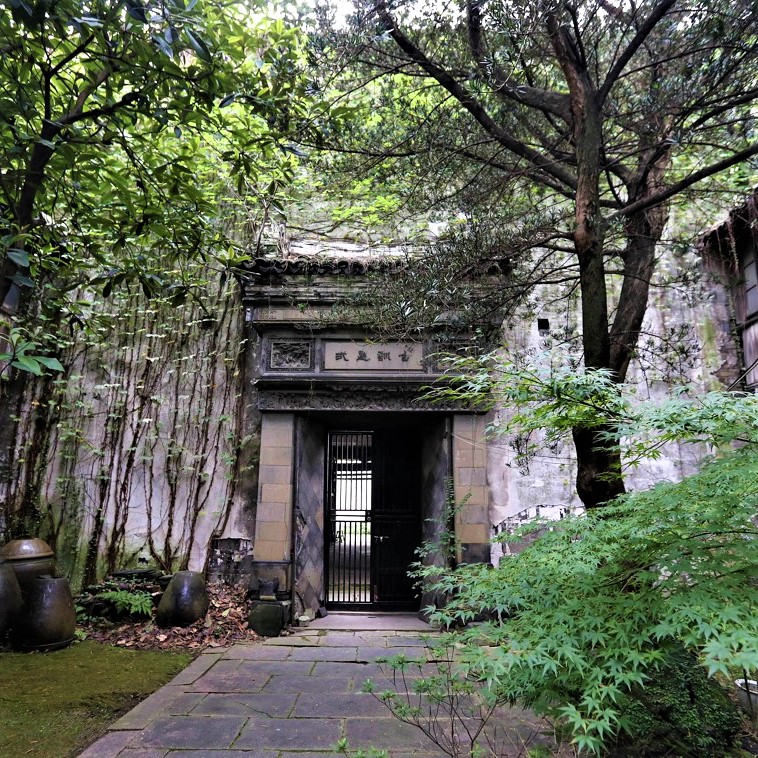 Shanghai's oldest private residence is the absolute definition of a hidden gem. Originally built in the late 16th century as a lavish private estate and designed by Zhang Nanyang who also created Yu Garden, it changed hands several times over the centuries.
In 1763 owner Lu Xiaotong – the editor of an anthology of Chinese history – constructed a library here to house his huge collection of books and artworks which, combined with his reclusiveness, provided the building's current name.
Today the Shuyinlou remains a private home, with just one steely resident who seems determined to stay put- but the magnificent courtyards and carvings are crumbling and as the area around it is emptied and redeveloped its future is uncertain.
Shunyinlou is on Tiandeng Alley but is not open to the general public. It can be visited as part of a Bespoke Old City Secrets Tour. 
Want to know more about this area? Join Katya's online talk on August 11th at 2030 (Beijing time) as part of the Bespoke Speaker Series. Tickets are 80 RMB and can be purchased here. If you cannot make the live broadcast a recording of the talk can still be viewed online and a link providing access will be sent to you by email.