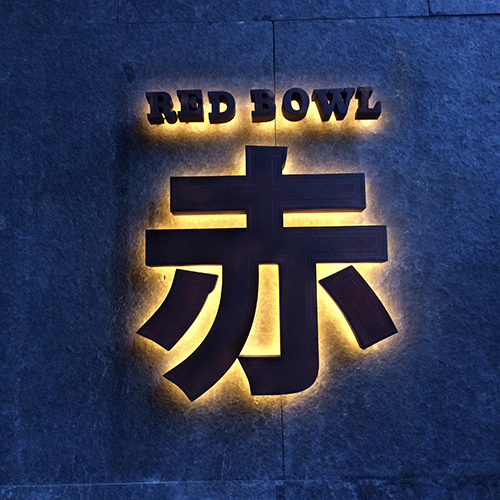 Red Bowl, the latest Chinese restaurant from the Rosewood hotel's impressive stable, serves hot pot with a difference. The sleek space offers an edgier alternative to the well-worn charms of Sanlitun late-night stalwart Haidilao and an upmarket change for when Guijie (Ghost Street) seems at its most ghoulish.
Hot pot starts with the sauce and Red Pot offers a tomorrow-friendly (aka not that spicy) Spicy Sichuan, seafood congee, Beijing traditional, wild mushroom and a tomato/potato pairing. These can also be picked as half-and-half combinations in a split pot, if you're not rocking an individual pot.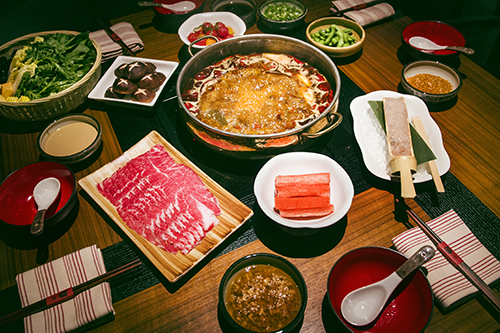 Ingredients really run the gamut, especially if you want to push the boat out – it's certainly the first wagyu beef and Canada Bonta shrimp that we've had in a hot pot – both delicious, by the way. There's no need to spend big, though. There's lamb from Inner Mongolia, sirloin rolls from Dalian and an awful lot of offal. The hot pot menu is rounded out with vegetables, tofu, dumplings and noodles.
Red Pot is fun, from its graffiti inspired menu to its early-90s hip-hop jam playlist, but nowhere more so than its drinks list. Try a Beijing Boilermaker (a pint of Tsingtao with an infused baijiu shot) or the Northern Capital's version of the Michelada (clamato, Corona and Sichuan spices).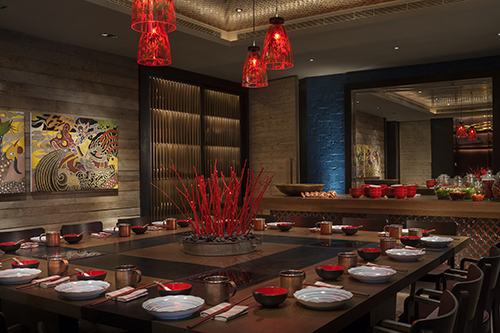 For those who prefer cocktails, they are equally as adventurous with their use of Chinese spices and include the tequila-based Peking Paloma and the rum-tacular Hutong Daiquiri, but be warned that some of the drinks can be a touch sweet.
Sure, food, drinks and atmosphere are all well and good, but the real reason to visit the city's hippest hot-pot are its daily offers. These include unlimited appetizers every Sunday, free flow cocktail pitchers on Friday nights and free beer throughout your dinner on Mondays. Ain't no party, like a hot-pot party.
Red Bowl is at the Rosewood Hotel on the East Third Ring Road. Tel:  010 6597 8888.
---
Hungry to eat your way around China? Why not try our Beijing Street Snacks Tour?