Forget everything the 'Golden Dragon' or whatever your local Chinese restaurant was called back home may have taught you. A meal in an actual Chinese restaurant (in China) is very different. But fear not, eaters! Armed with this handy visual guide on how to order Chinese food, you'll be filling your bellies with the good stuff in no time at all.
1. One Menu, One Person Orders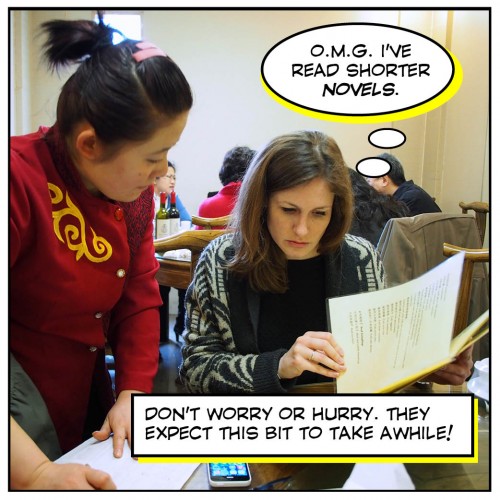 Usually one menu is given out and one diner takes charge of ordering. This is because – customarily – one person is hosting and paying (but that's up to you!). Chinese restaurants pride themselves on the number of dishes their kitchen can turn out, so it makes sense for one person to wade through the menu, suggesting items to the group as they go. The custom of starters and main-courses is redundant – order all at once!
2. Ask for the English Menu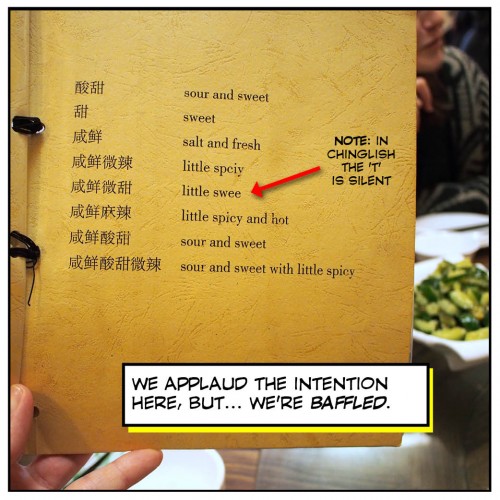 In Beijing and Shanghai, a lot of restaurants offer menus with varying levels of English translation. (This can be a bonus source of good-natured amusement, if you've ever browsed such common mistakes as 'fried enema' or 'bacteria soup'). Even with a pretty good English menu, things can get confusing, so photos are always welcome.
3. Point to Dishes Others are Eating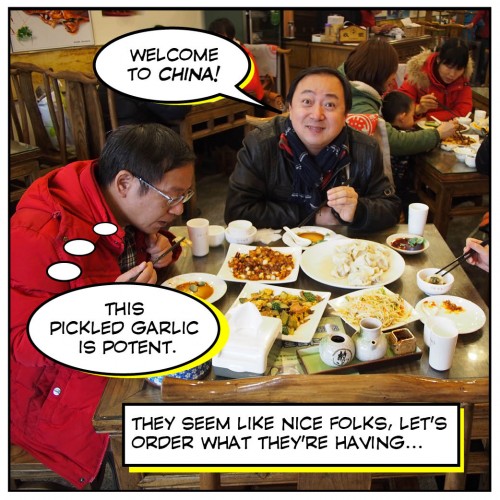 But, in lieu of English or a photo menu, don't be afraid to get on your feet and drag the server with you to other tables, pointing at things that look delicious (while smiling manically at the diners, of course).
4. Strive for Balance and Harmony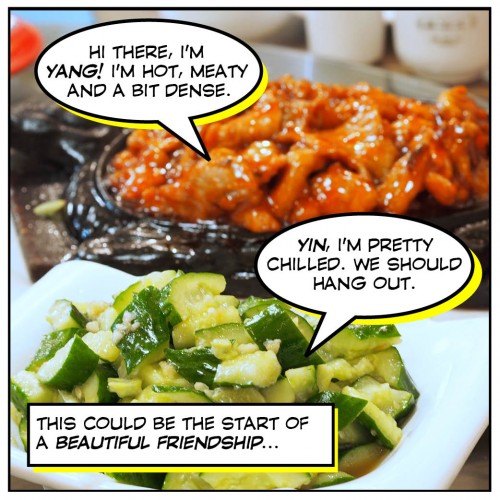 It's all about yin and yang. Yang foods (hot, in the Chinese medical sense), are believed to raise the metabolism, while yin, or 'cold' foods lower it. Aim to order both to keep the body in balance. Yang foods include red meat, garlic and chillies, while food higher in water and lower in density are considered yin.
Learn more on the Chinese art of balance with our Traditional Chinese Wellness Signature Experience.
5. How Much to Order?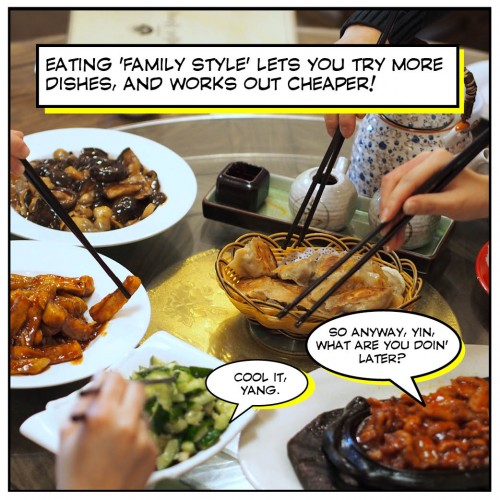 A good rule of thumb is one dish per number of diners plus rice. A Chinese host will often order way too much to express their generosity, but these days, food waste is increasingly a faux-pas. You can always order more if it's not enough. Generally, a couple of cold dishes, stir-fried vegetables, tofu, a dish of stewed meat or fish and a soup (plus rice or noodles) will do the trick!
Click here for a list of useful ordering phrases.
6. Need Anything? Just Holler! (In Noisy, Old School Restaurants, That Is)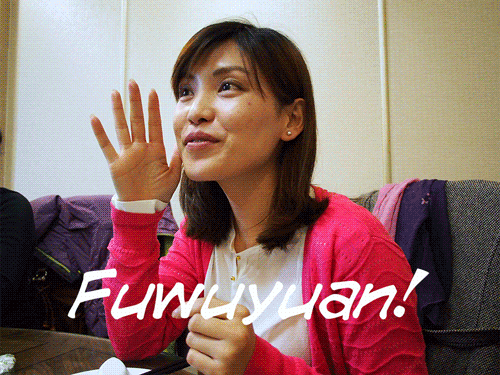 Don't be shy – in almost all loud and busy restaurants crammed with locals at lunch time, Chinese diners get a server's attention by saying or shouting "FU-WU-YUAN" as loud and proud as necessary. You'll get the knack in no time. Be warned, however: this is fast becoming a bit rude in China's more modern eateries, so keep it for the restos where not shouting above the din means you'd be completely ignored. It shouldn't be too hard to tell the difference…
7. Pass the Salt, Please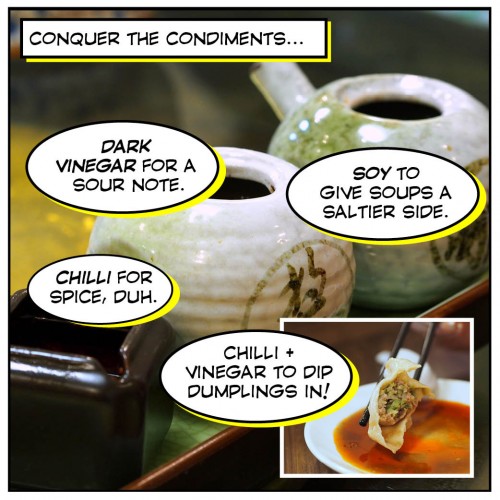 What's in the pots? Table condiments vary regionally, of course, but you can usually bank on dark vinegar, soy sauce and a smoky paste made from dried chilli peppers. If it's a really local hangout, you might get raw cloves of garlic to gnaw on, too.
8. Tipping Isn't a Thing
It's very unusual to tip in everyday restaurants, while the upscale places (such as in five star hotels) will always add the service charge to the bill. Which makes things way easier, we reckon!
9. Eat Early!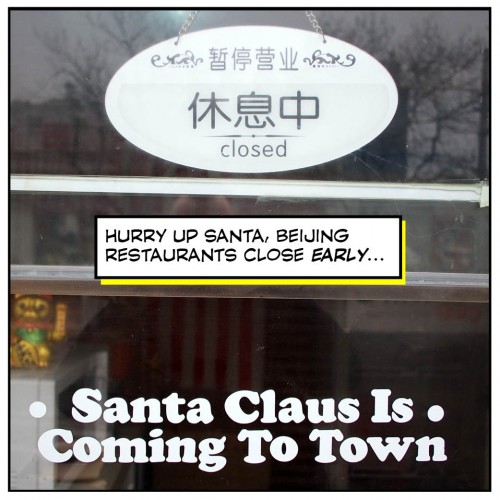 Many Chinese restaurants close their kitchens as early as 8:30pm. Equally, the lunch service might be closed by 2pm, so plan to eat a little earlier than you might be used to.
10. Expect To Be Handed A QR Code With Your Bill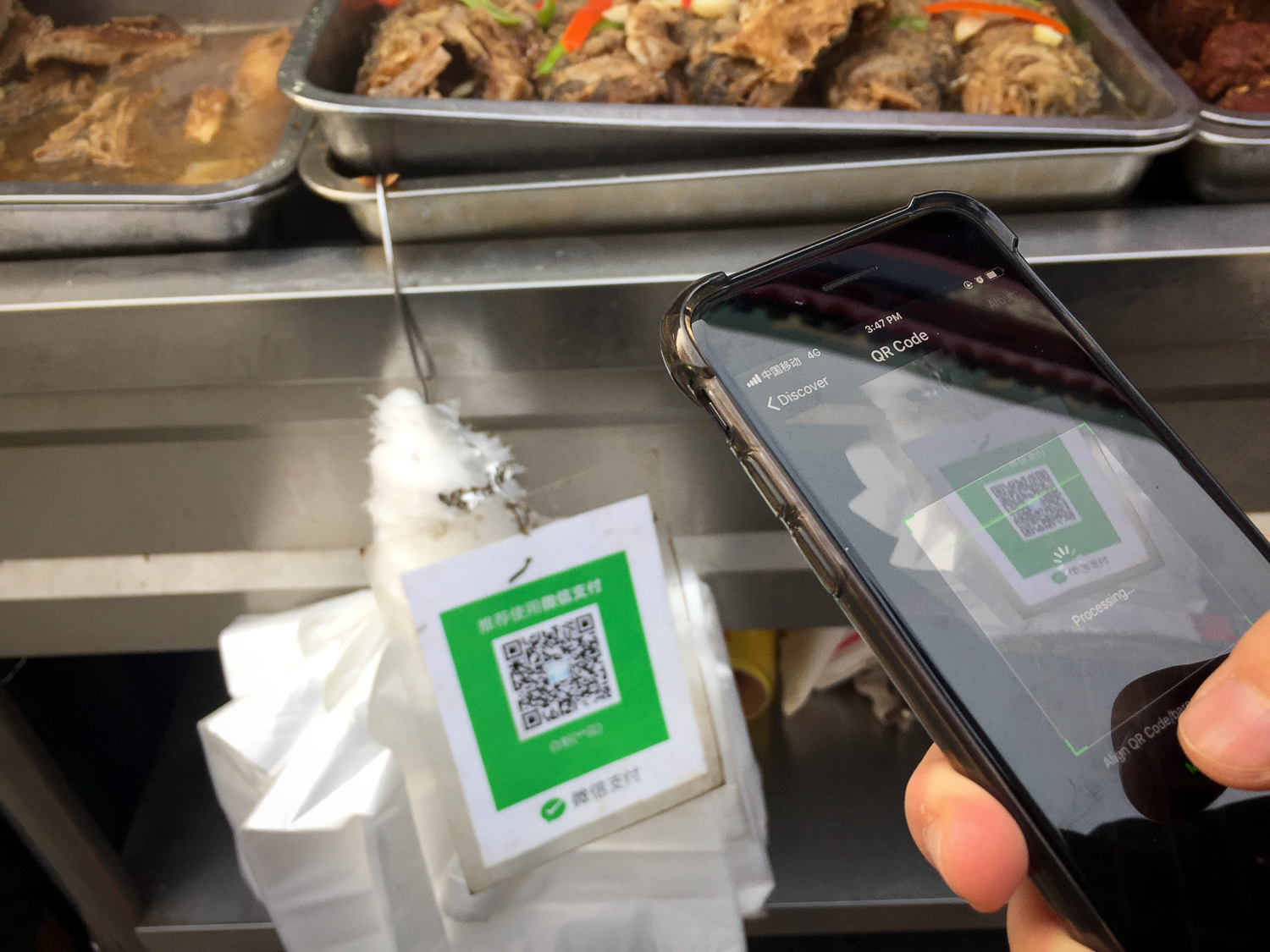 No you're not being asked to follow their official account – they want you to pay, silly! That's right, in China, no one uses cash anymore. So while it may sometimes look like others are doing a Dine and Dash, they're not. They simply scanned the code, tapped in the amount on the bill, paid it, and then ran. Seamless!
These photos were all taken in Xianlaoman Restaurant in Beijing – a really popular spot with locals for their overstuffed dumplings and wide range of jia chang cai, or home-style Chinese dishes. For more great restaurant recommendations, check out our Trip Customization Service!