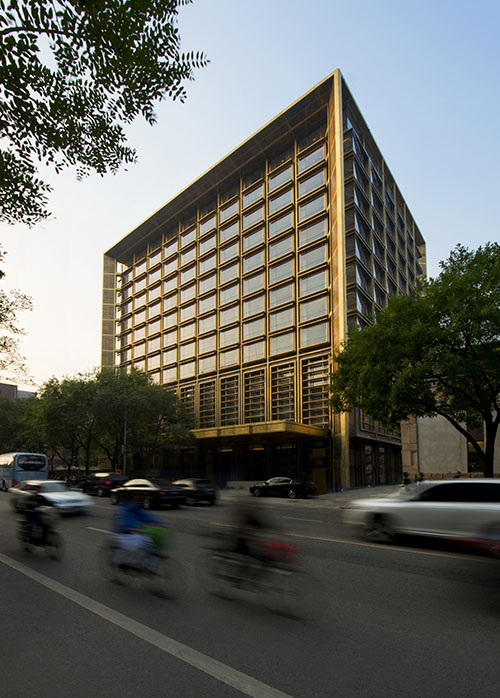 The Waldorf Astoria has stood proud on New York's fifth avenue since the late 19th century, a grand dame that has hosted Marilyn Monroe, Grace Kelly – even a visiting Deng Xiaoping. 121 years on, Beijing has become the newest member of the Waldorf Astoria club. And boy is it a stunner.
Conrad Hilton (or 'Connie', as Don Draper memorably calls him in the TV series Mad Men) took over the brand in 1949, the same year Mao Zedong established the People's Republic of China. But the historic link here concerns a certain Qing Dynasty viceroy named Li Hongzhang, the Waldorf Astoria's first Chinese guest in 1896 (along with his 40-person entourage). The Waldorf Astoria Beijing is apparently built close to Li's old Beijing residence, which is a nice twist in the tale.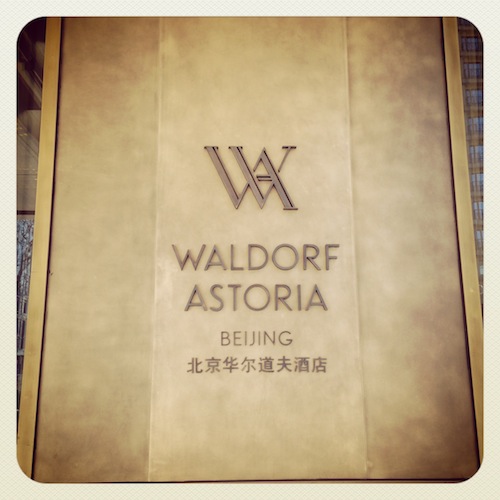 From the outside the hotel is quite the head-turner, a boxy latticework of glinting copper and bronze, with the architectural intent that natural oxidisation will mellow its character over time. Ageing gracefully, or, as the marketing blurb inimitably puts it: "…unfold(ing) to the world its unique history, timeless elegance and everlasting vitality."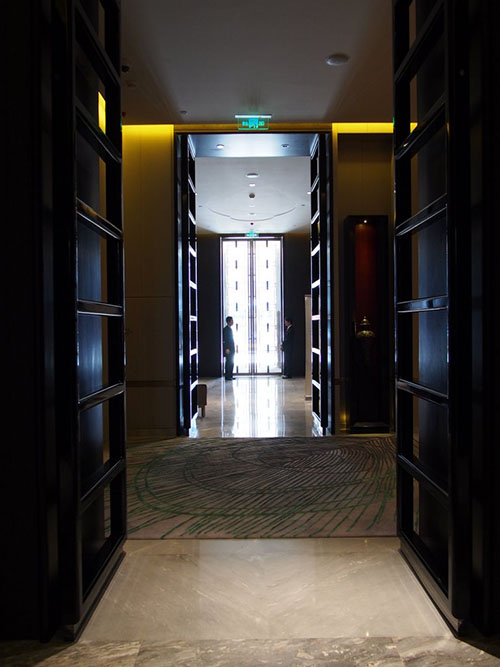 The hotel opened in early March 2014, standing out amid a cluster of five stars hotels along Jingbao Jie in Wangfujing including the Peninsula, the Regent and the Hilton Wangfujing. But it's inside where the real elegance and boutique style of this hotel comes through. Yes, for a hotel of 176 rooms, it does feel boutique. Designed by Toronto-based firm Yabu Pushelburg, it features cosy and discrete public areas, tall, tall ceilings, daring art pieces, and – frankly – no expense spared anywhere.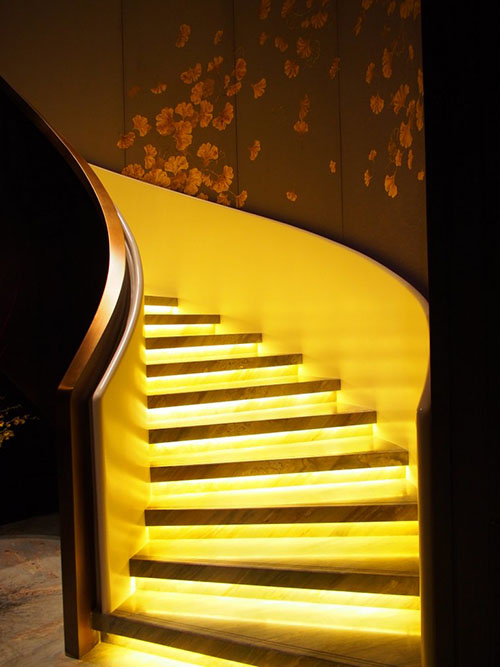 Walls of embroidered Suzhou silk, staircases of gold-flecked Italian marble. Commissioned grandfather clocks, sculptures, gigantic paintings. Outside 'Peacock Alley', the ground floor bar lounge named after the original concourse connecting the Waldorf to the Astoria in New York (where fashionistas would spread their feathers and strut) a huge circular canvas of an androgynous face by Shandong artist Ling Jian stares out imperiously.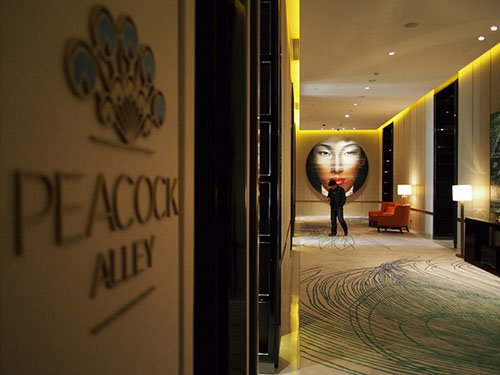 Inside Peacock Alley we got a glimpse of the Waldorf Astoria afternoon tea (388 RMB+service for two), on a multi-tiered tray with (among other treats) red velvet cake, peking duck wraps and shot-glasses of deconstructed Waldorf salads. Next door, Brasserie 1893 is a posher take on the five star international all-day restaurant, with a pair of spectacular custom-made Italian ranges. A young German Executive Chef, Reiner Lupfer, helms the food outlets, which also includes Chinese restaurant Zijin Mansion a floor above, which has a nifty wine-pairing concept.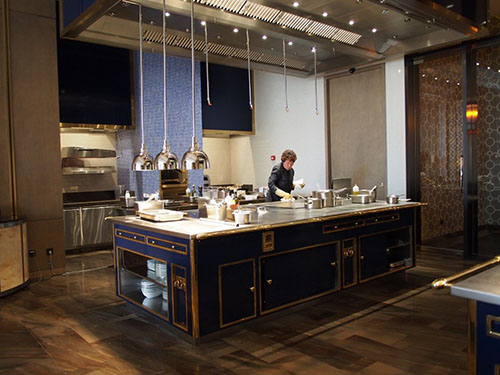 Guest rooms strike a stylish balance between contemporary design and hi-tech luxury, tricked out with Apple TVs, Bose sound systems, Nespresso machines, Japanese toilets, heated bathroom floors and Salvatore Ferragamo amenities. A Samsung tablet beside the bed controls the lights, TV, curtains, and orders various services.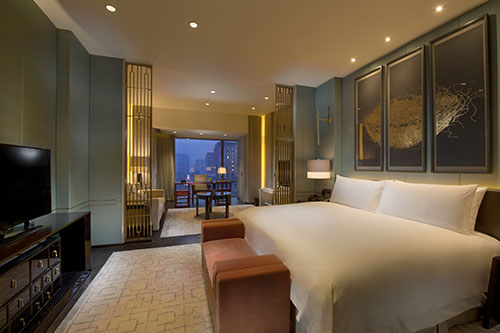 Rooms and suites from the upper floors have terrific views – you can make out the Wangfujing Cathedral and pavilions atop Jingshan Park from many of them. Which is pretty bling, we reckon.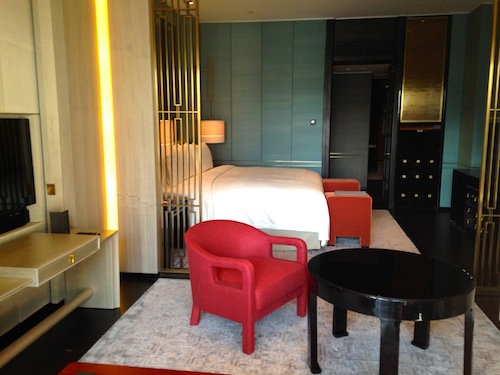 Prices for standard 'premier rooms' start at about 2,500 RMB per night. The 'king deluxe' rooms are a step up in size and quality before you get to the suites. But potentially the most flash accommodation at the Waldorf Astoria isn't actually in the hotel building itself. Just north of the hotel, a cluster of renovated siheyuan courtyards house the 'Waldorf Hutong Villa', a palatial suite (yet to open) with private swimming pool, underground cinema, and a dining room for 12 guests.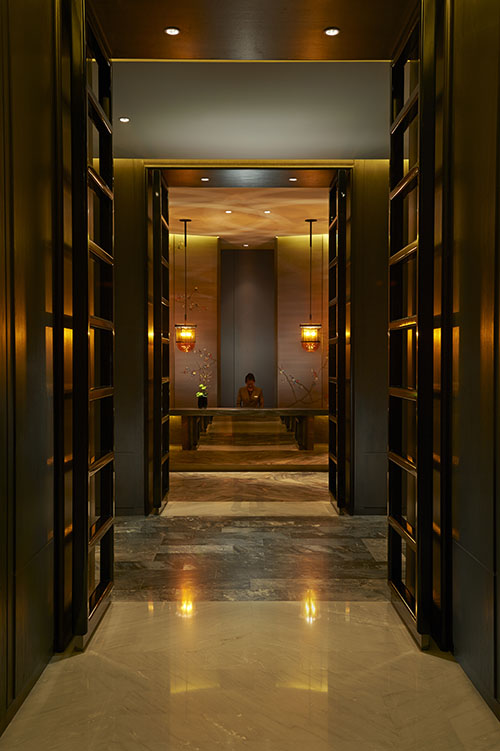 The spa and pool are due to open in a month, so we can't comment on those, but we've seen enough. The Waldorf Astoria Beijing is making a compelling case for the city's most beautiful hotel. Understated, stylish, with lots of nods to Grand Dame style, yet hi-tech and with all the luxurious trappings a Qing Dynasty viceroy or Hollywood pin-up could ask for.
Want to book a room at the Waldorf in addition to your other tour services in Beijing? Just get in touch at info@bespoke-beijing.com and we'll do it all for you!
---
About the author: Tom O'Malley is Propaganda Secretary at Bespoke Beijing. A lifestyle journalist, guidebook author, glutton and bon vivant, Tom is a tireless crusader for fine food, hospitality and tourist experiences in China's capital.