It's that wonderful time of year, once again! Yup, that rainy December afternoon when you're desperately dashing around town trying to find something for the folks back home. Well, the good news is that there's plenty of creativity in Shanghai these days and loads of good stuff if you know where to look.
So, in the spirit of seasonal goodwill we thought we'd share a few of the items that we'll be putting under the Bespoke Christmas tree this year. We also have a fabulous cushion cover from Beijing Postcards to give away to a lucky winner – scroll to the bottom of the post to find out how to win.
Cool Cushions & Old Shanghai Maps from Beijing Postcards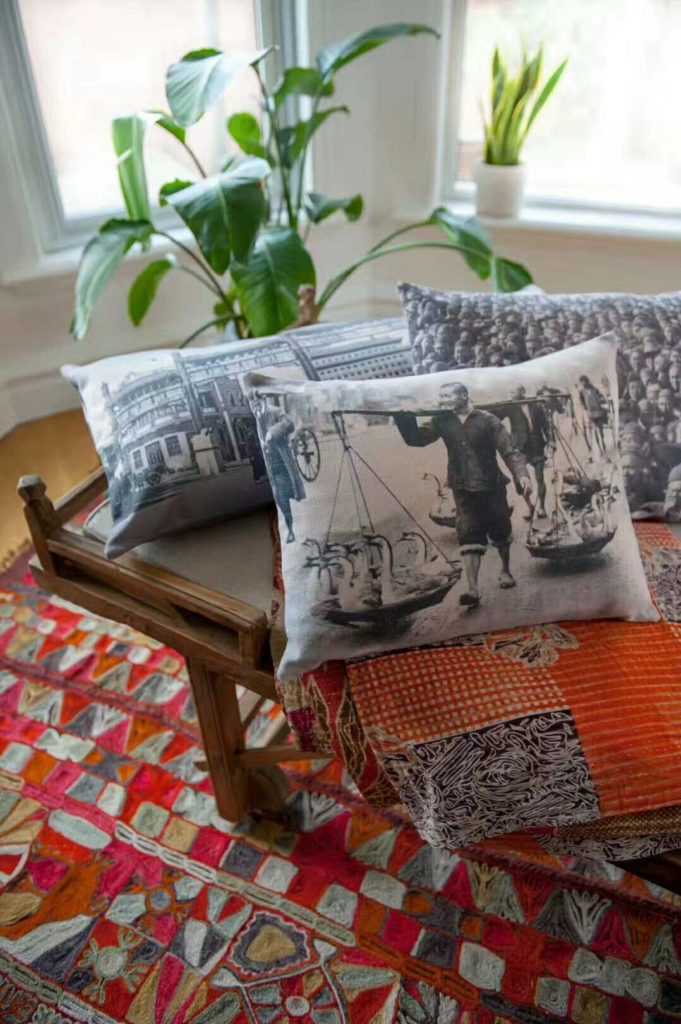 Our friends in the 'northern capital' may have the misfortune to be based in China's second best city but when it comes to sophisticated Shanghai swag, they know what they're doing.
Their Old China cushion covers are the statement pieces that your sofa is crying out for, whilst a selection of antique map prints will add a distinguished touch to even the most barren of walls.
Add Beijing Postcards on WeChat to purchase and mention Bespoke to get 10% off their Shanghai products.

Pinyin Press Chicken Foot Tea Towel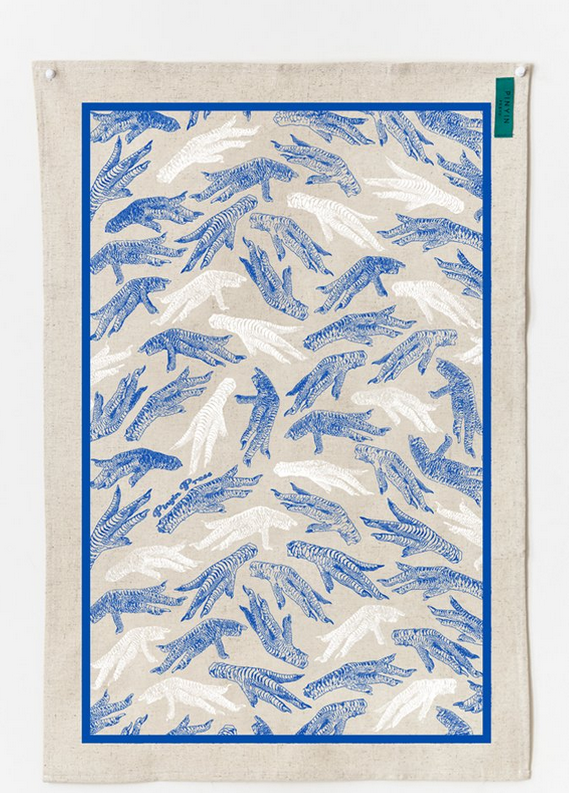 We're long term fans of Shanghai-based design team Pinyin Press and own at least one of pretty much everything they've ever created – but it's this chicken foot tea towel that demands the most attention.
The 'phoenix claw', as it's poetically known in China, is the nation's favourite vacuum-packed train snack and this graphic offers the uninitiated a glimpse into the breadth of the Chinese culinary landscape.
Pinyin Press can be purchased directly from their website/WeChat store.
Retro Drinking Glasses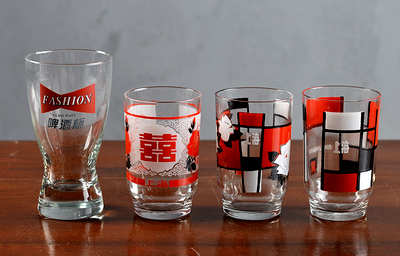 Shanghai maybe closely associated with the art deco glamour of the roaring twenties but more recent periods also had their town unique visual style. We recently snapped up some of this rather lovely 1980s glasses that were produced were produced in the Shanghai No. 2 Glassware Factory and would have originally been part of an engagement dowry.
Find these on Taobao or lurking in the darkest corners of the city's antique stores.
Serious Spices from San Sheng Chuan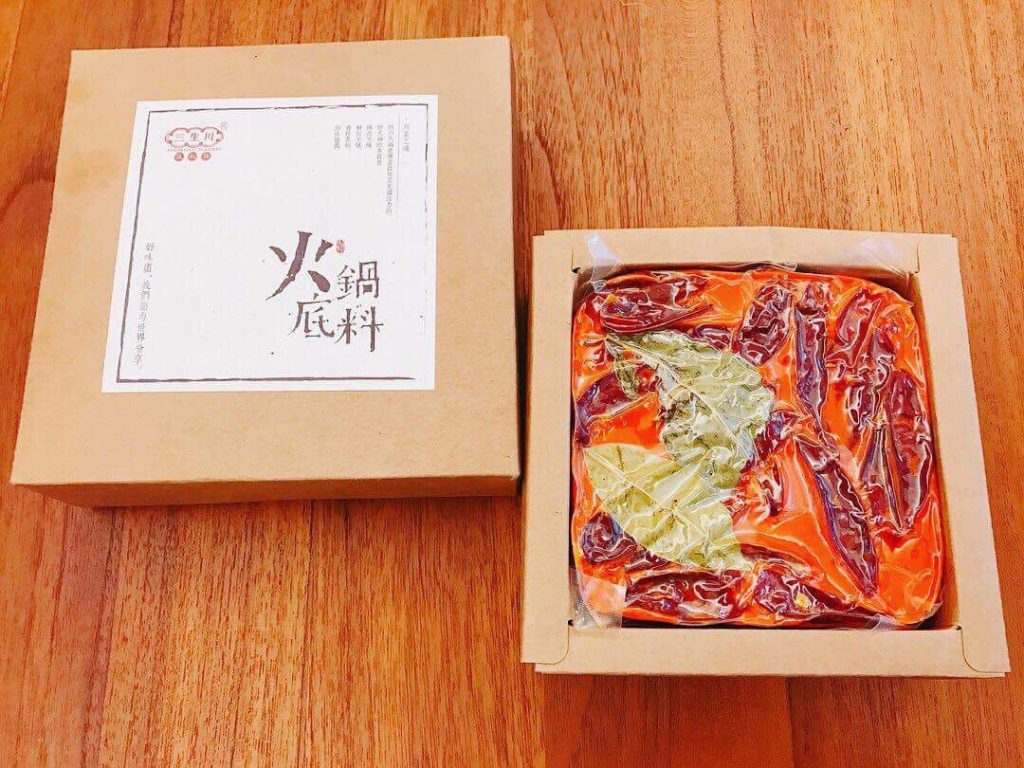 Yep, we love Lao Gan Ma as much as the next man but it's not much of a gift, is it? San Sheng Chuan (三生川) is a Chengdu-based purveyor of organic Sichuan spices with a handsome store in Tianzifang and a fine line in beautifully packaged hotpot bases, spicy sauces and, for those that are handy with a wok, straight up Sichuan peppercorns. Different levels of spice are available but they all pack that special mouth-numbing zing that is the region's signature.
San Sheng Chuan: Tianzifang Lane 248 – 20 (tel +86 400 821 0428)

Shanghai Architecture Coloring Book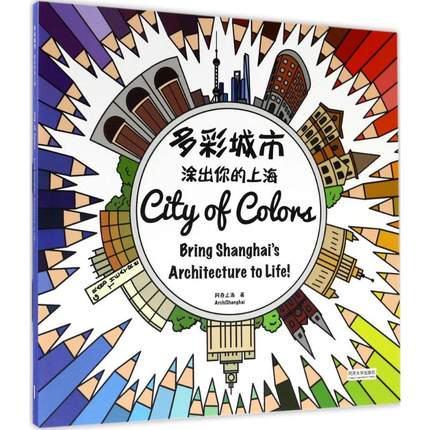 Get your kids up to speed with the city's fabulous architecture with this coloring book that has been beautifully put together by Tongji University Press. Not only does it contain great images of many of the city's most iconic buildings, you'll also find bilingual information outlining their history.
Available at Madam Mao's Dowry: 207 Fumin Road (tel +86 21 5403 3551).
Shanghai Sourced Booze from Peddlers Gin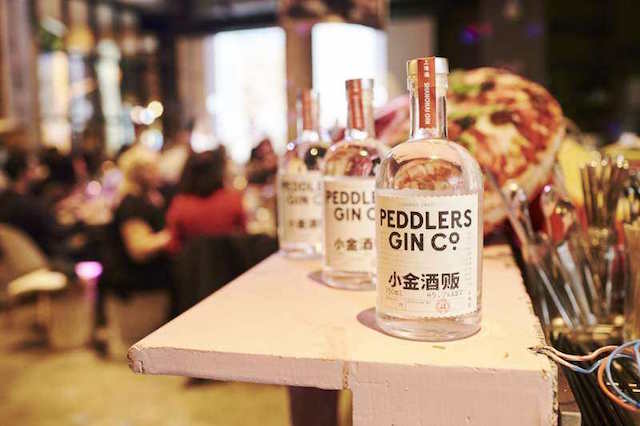 You can't go wrong with booze right? Still, best to take it to the next level with something that is a genuine local product. Most of us aren't quite at that stage of genuinely appreciating old school Shikumen Huangjiu quite yet, in which case this Shanghai-distilled gin is very much your best bet. We opt for the Sichuan Peppercorn infused version for that extra flavor pop.
Peddlers Gin is best ordered from delivery service Bottles XO.
Shanghai Skyscraper Candles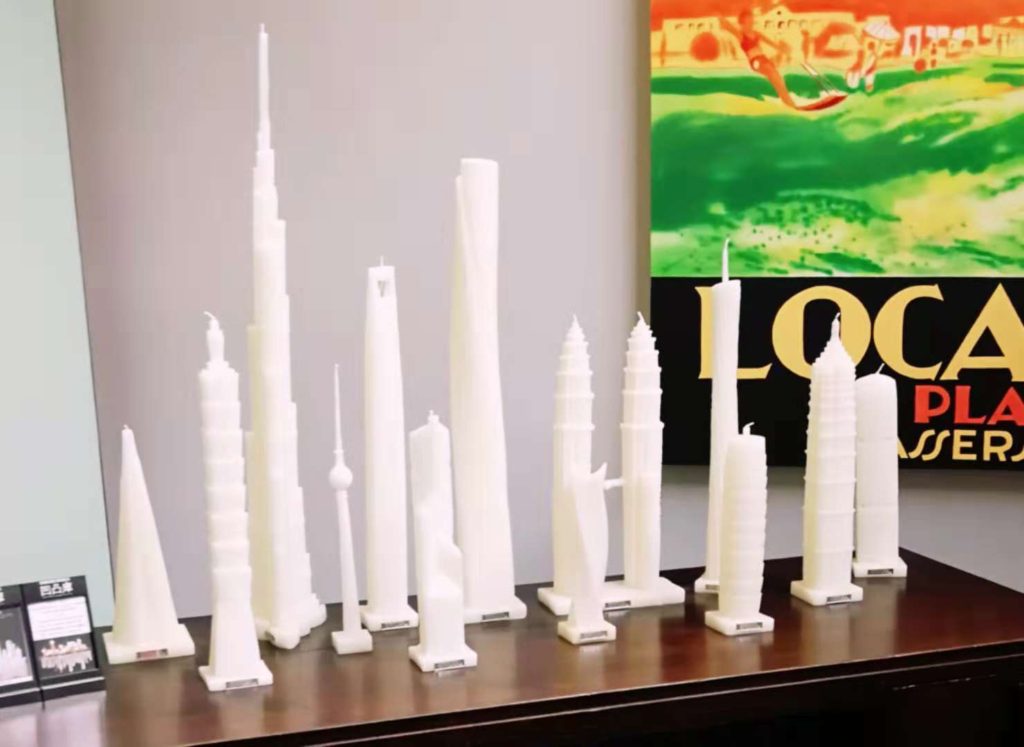 Release your inner arsonist – this is your chance to burn the Shanghai Tower down to the ground! Seriously though, these candles are so fantastic we're not totally sure we could bring ourselves to light them. If, for some reason, Shanghai's not your jam, they've also thoughtfully recreated buildings from inferior cities across the globe, all of which are available at one of the best stores in the M50 area.
Art Deco Furniture Gallery, M50, 50 Moganshan Road.
Win a Beijing Postcards

Bund Cushion!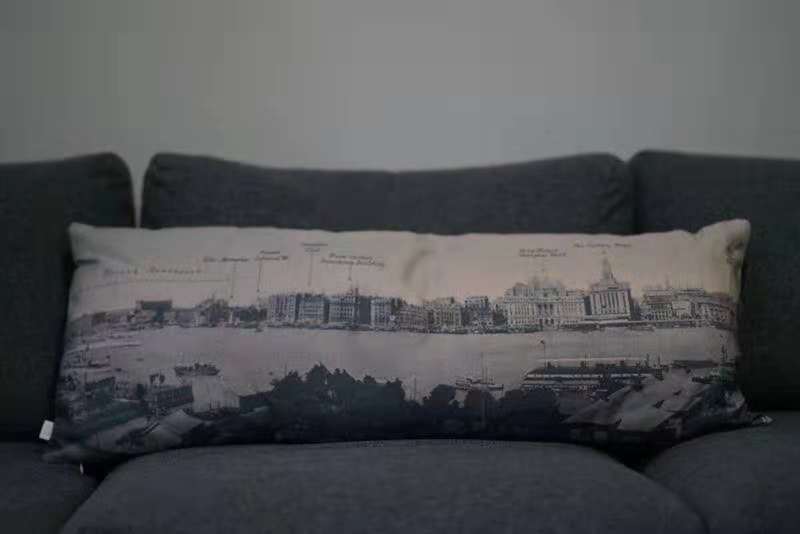 We're giving away one of these fabulous cushions to a lucky winner. All you need to do is follow our official WeChat account and answer a simple little question on Shanghai history in order to enter the draw. The winner will be chosen at random on Thursday, December 13th. Scan the below code with WeChat to follow and click on our 'Bespoke Gift Guide' post for the question.