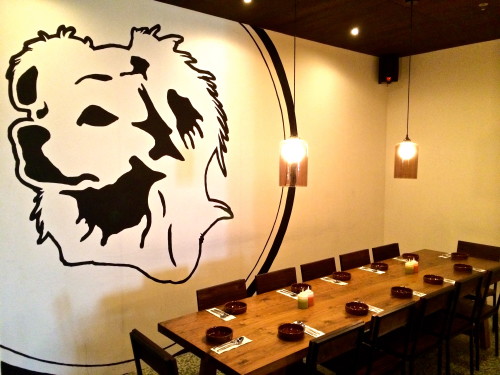 There comes a time in the life of every underground project when it can no longer be just a well-kept secret; when success leads to its inevitable evolution into something bigger.
And so it came to pass that the ultra hip Taco Bar – originally a by-appointment-only joint deep in Beijing's hutongs – found itself in brand-spanking new Sanlitun digs, resplendent with a giant wall mural of the owner's dog, a slick bar and twice the number of tables.
The brainchild of American-Chinese restaurateur Kin Hong, Taco Bar is as much about the atmosphere as it is about the food, which goes someway to explaining its success. The delicious fresh-made tacos are a no-brainer for those about to embark on a night out in Sanlitun: throw in a bottle of tequila or a jug of Sangria and you've got yourself a mighty good time.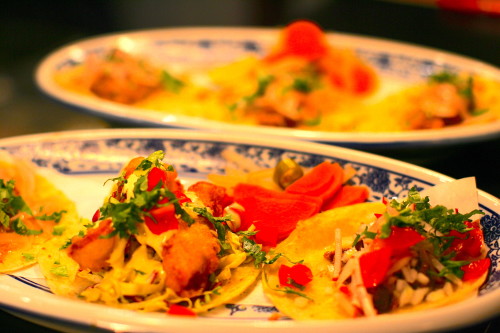 But don't be fooled. The place may have a casual vibe but Hong takes both the food and the service seriously. On our visit waitstaff were attentive and thoughtful, the bathrooms spotless and the food as good as we hoped it would be the second time around.
On our visit we tried the Pescado, a soft tortilla filled with light and airy tempura-battered tilapia fish and offset with a cabbage slaw crunch, tomatoes and a touch of garlic aioli.  The Frijoles Negros (Black beans: braised, with cinnamon and onion) are another treat – perfect for dipping your totopos (tortilla chips) into again and again.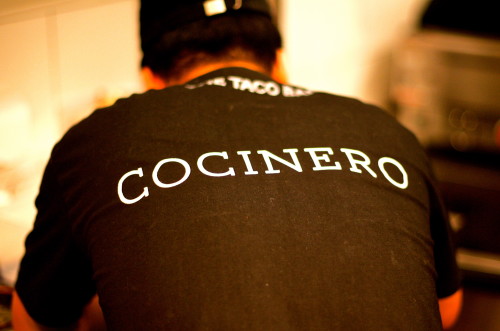 Sides such as the Esquites (grilled corn) went down a treat on our visit, as did the delicious desserts. Are they healthy? Er no. Are they delicious and great for soaking up that final shot of tequila? Definitely.
Loud, raucous and loads of fun, Taco Bar was made for groups of friends to unashamedly stuff their faces and, frankly, get a little drunk. Just abandon any thoughts of eating for the next week…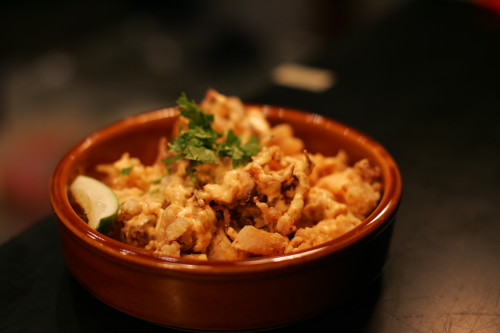 The Taco Bar Courtyard 4 Gongti Bei Lu, Chaoyang district (next to Home Plate). Open 5:30pm – 1am Sun-Thur; 5:30pm-2:30am Fri-Sat. To find out more, go to tacobarchina.com or call 6501 6026 to make a reservation.