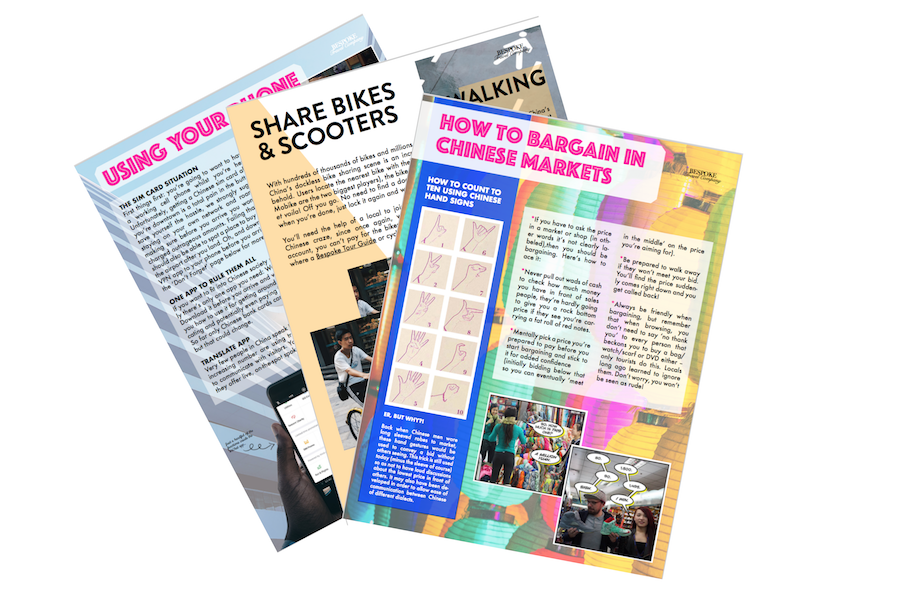 The Bespoke Travel Company was founded 8 years ago with the aim of giving people confidence when they travel to a new place.
Perhaps it's because we live in one of the world's most misunderstood countries. Or because few people speak English and everything here moves so quickly. But of all the places you need a little extra help, we know China is definitely up there.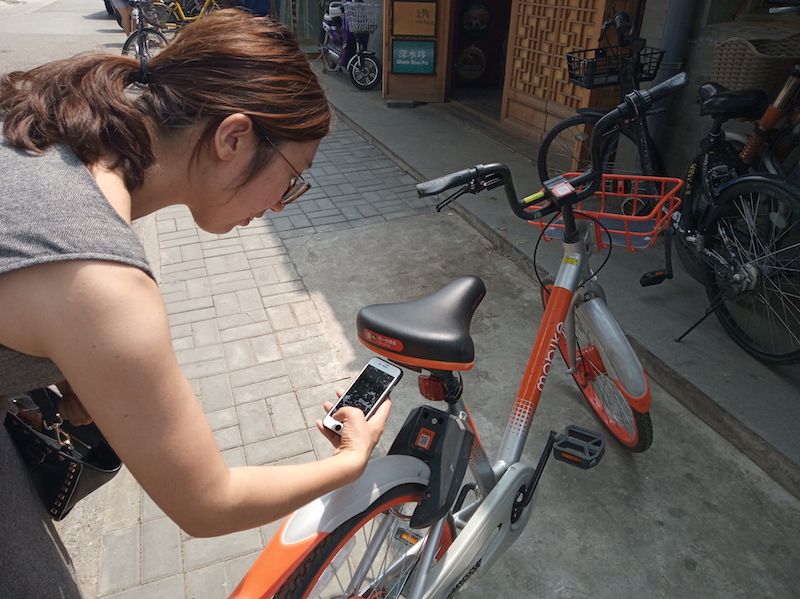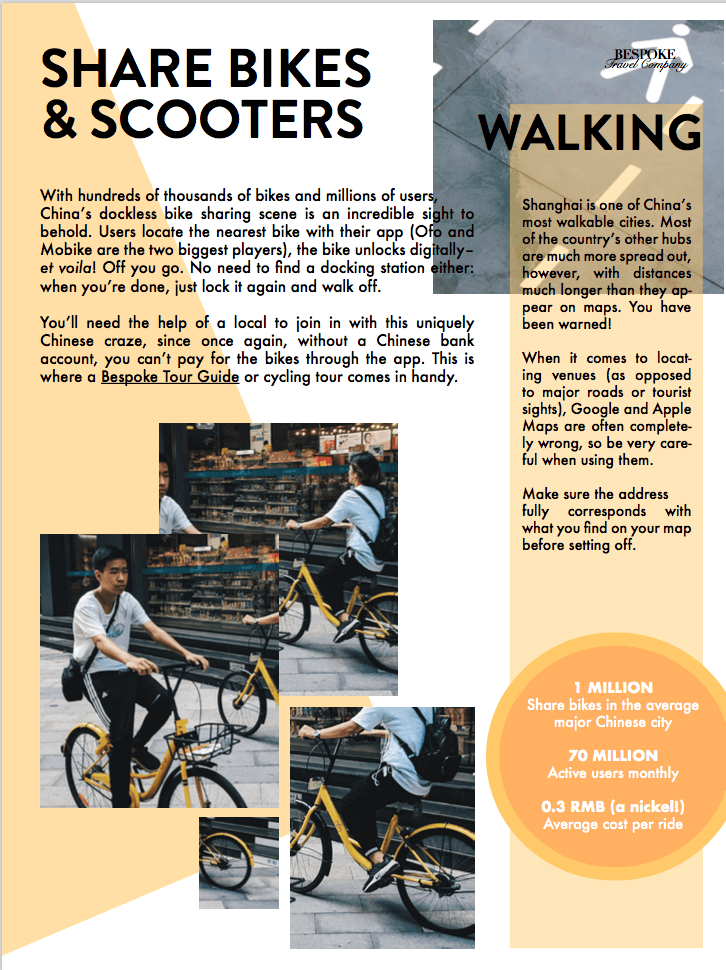 And even aside from the cultural differences, to visit China's major cities is to get a mind-bending glimpse of the future: cities where cash has all but been eliminated from daily life, people whizz between venues on dockless share bikes, and where facial recognition technology is already in full swing.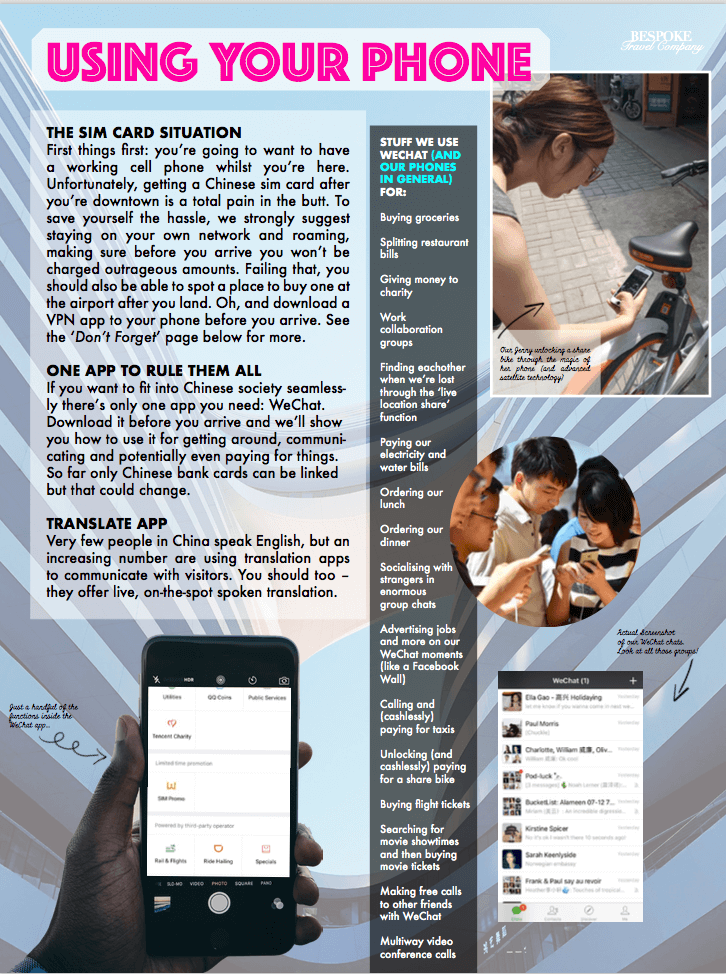 All of this can combine to make you feel more like a fish-out-of-water than a pro when you first arrive, so we've collated all of our most useful tips into one document, attempted to make it look pretty, and called it our China Primer.
So this is for you, intrepid traveller. For the person who would rather not look completely clueless when they arrive. And who would rather spend their time interacting with locals, eating delicious food, and marvelling at some of the world's most incredible historical sights instead of trying to figure out how things operate.
To get your hands on a copy, just send us an email with 'China Primer 2018' in the title and we'll send one right over! info@bespoketravelcompany.com