One of our favorite things about China is having our minds broadened by having so many of our core beliefs brought into question. We can't tell you how many times our notion that some things are 'just universal' has been completely shattered.
Our feelings about shopping malls are a case in point.
In the West, shopping malls have become synonymous with big brand stores, cookie cutter chain restaurants and rampant consumerism – pretty much the antithesis of all things authentic and unique. When it comes to dining in them, the best we can usually hope for is a Nando's, a McDonalds or an Olive Garden…
Not so in China, however, where malls have a very different reputation.
In defense of the Beijing mall
Small local eateries hidden in alleyways may be well-regarded and serve tasty food, but in China, they can tend towards the run down. They can also be wildly inconsistent . For a country that only adopted smart shopping malls relatively recently, the same food eaten in a cleaner, smarter, more upmarket setting is a big plus.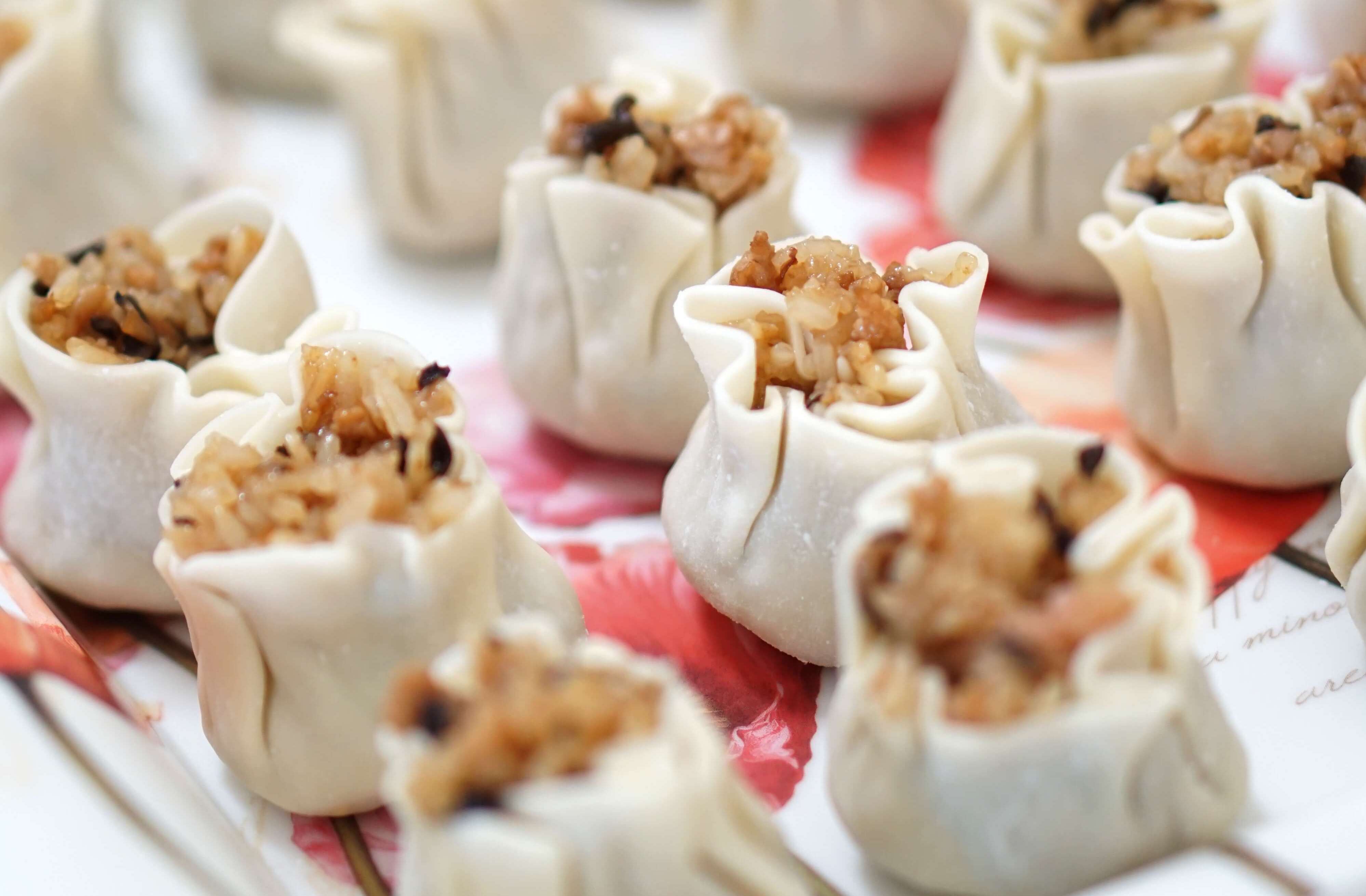 In short, it's easy for visitors to forget that one person's 'authentic' is another person's low-rent. And while even a restaurant in a special setting (an old temple, say) may have that wow factor to foreign eyes – and locals aren't impervious either of course – make no mistake, it doesn't carry the same weight.
So what point are we trying to make here? Well, in Beijing in particular, it's increasingly the case that some of the city's best restaurants and boutiques are now to be found inside its shopping malls. And while the international members of Bespoke's team may cringe to recommend them, we're coming to the conclusion that it's probably better to start adjusting to the new reality.
In fact if you want to see locals in action, we'd argue there's perhaps nowhere better than its shopping malls right now. Eat early enough and you'll likely have to wait in line with everyone else to enjoy these rowdy, impressively managed mega-restaurants where both ordering and paying your bill is often done by phone and people drift away afterwards to buy a bubble tea or ice dessert: all part of the modern Chinese dining experience.
So here we are, asking you to swallow your pride (and prejudice) and embrace the Beijing shopping mall. In fact we're going to go one better and give you a rundown of our favorite restaurants (that just happen to be housed in high-end shopping malls). Here goes… 
COU COU
Perhaps the most gorgeous hotpot restaurant of them all, Cou Cou not only boasts a dark and mysterious interior, but some of the freshest hotpot ingredients in the city. Load up on complimentary pickles before you begin and then go to town ordering from the menu. Cou Cou's seafood game is particularly strong, so don't forget to order some of their quirkily presented fish balls for your broth.
FF02-FF06 (Basement Level), Oriental Plaza, Wangfujing (8518 6998) Dongcheng district.
YAN SHI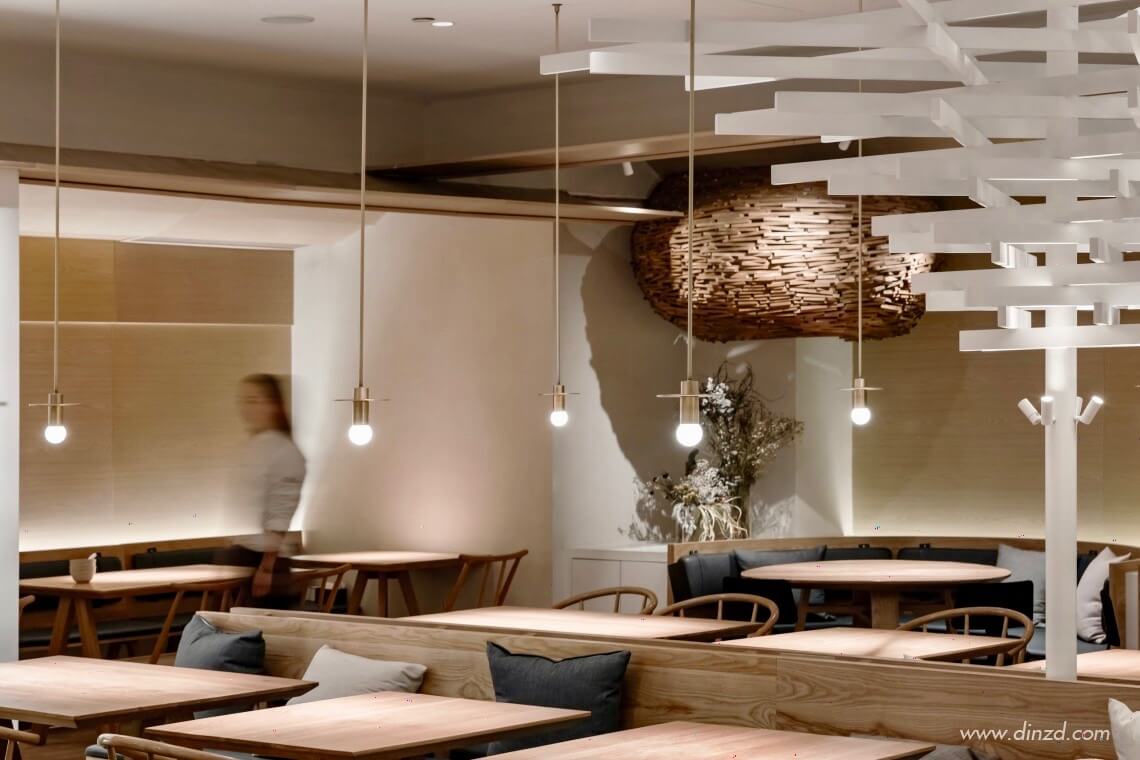 Yan Shi (aka 'Goose Hut Bistro') has gone all out on its interior design to create an ultra-stylish, nest-like dining room to make you feel right at home seconds after you've walked in. Order delicious Hunan dishes straight from the photo menu on an iPad. The drinks list is delightful too.
6th Floor, apm Mall, 138 Wangfujing Dajie, Dongdan, Dongcheng district (6512 0299); 3rd Floor, Topwin Center, 1 Nan Sanlitun Lu, Chaoyang district (5780 9032).
TRANSIT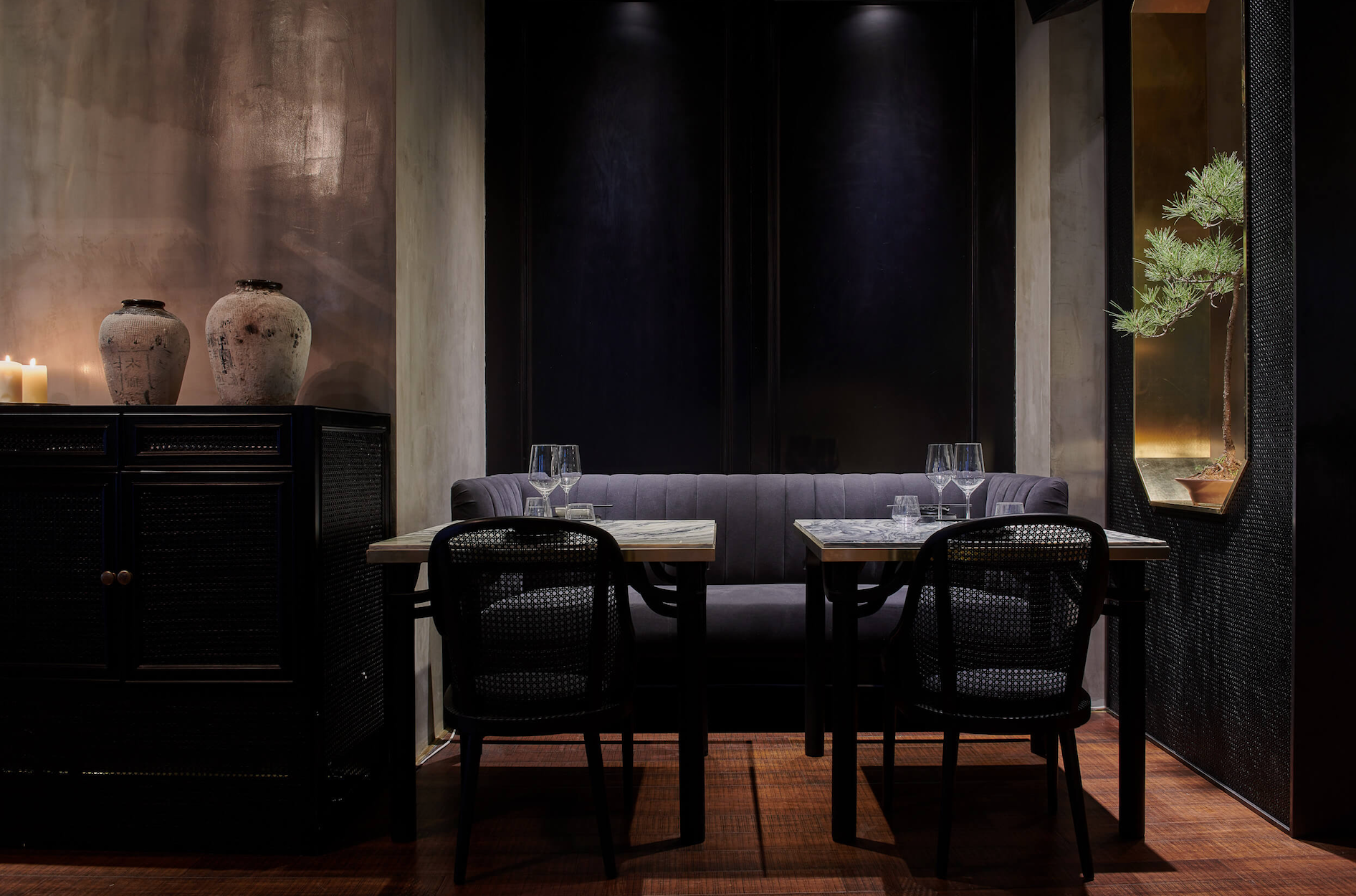 Is this the sexiest Sichuan restaurant in Beijing? We think so. Sultry low lighting and a brilliantly designed space make for a surprisingly luxurious setting. Everything is beautifully plated and the wine list is great too. Probably the most expensive Sichaun food you'll eat in China too…
3rd Floor, N4-36, Tai Koo Li North (enter via the escalators by SpaceCycle), 11 Sanlitun Bei Lu, Chaoyang district (6417 9090)
XIAO DADONG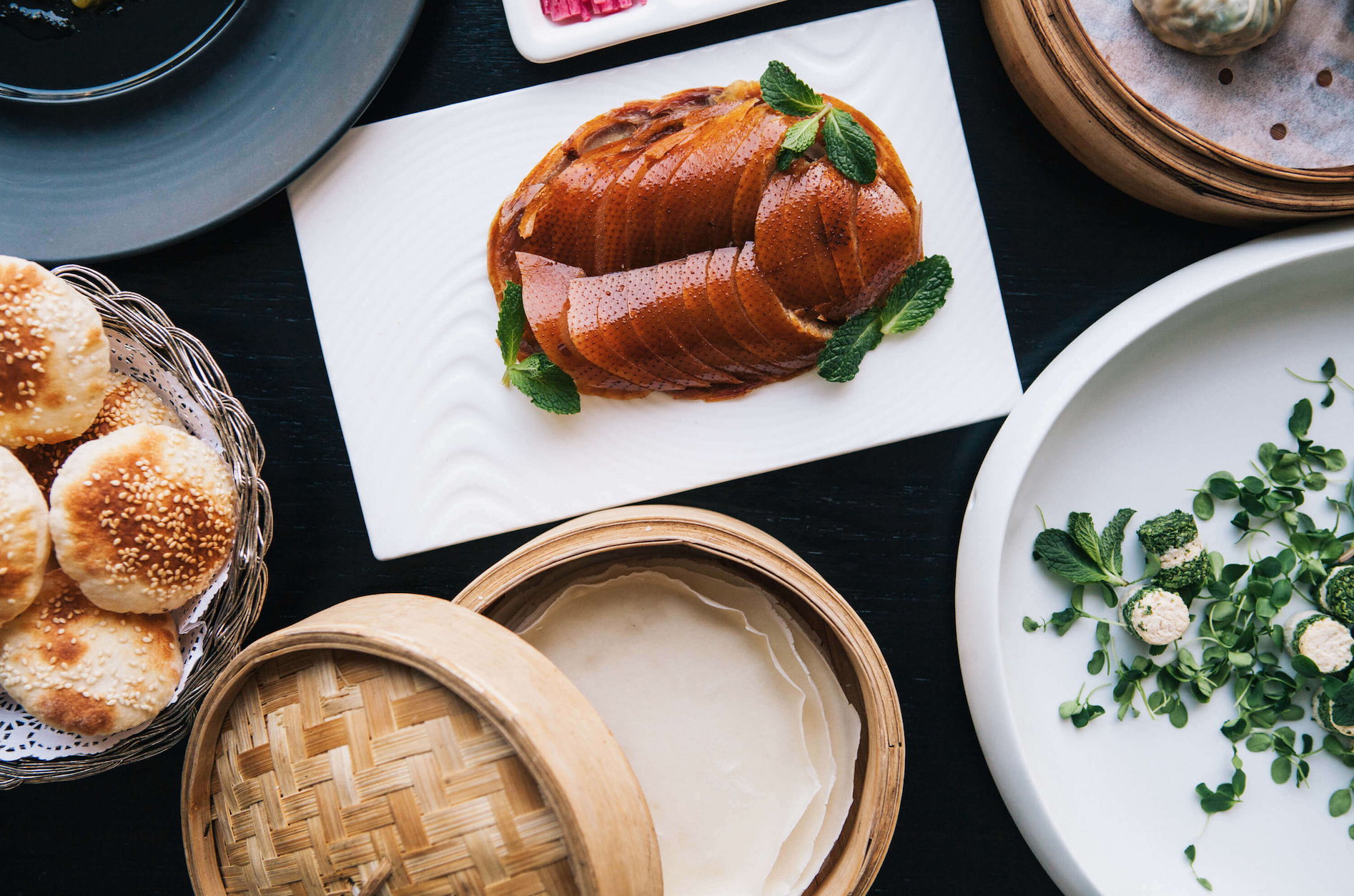 Dadong's famous Peking duck puts in an appearance at this ground-breaking mall in downtown Beijing, studded with some of the world's most expensive works of contemporary art (yes, that Dali sculpture is an original). What's best about this branch though, is its affordability: the set lunch in particular is a steal.
LG2-11 (north west corner of basement 2 level), Parkview Green, 9 Dongdaqiao Lu, Chaoyang district (8563 0016)
JADE GARDEN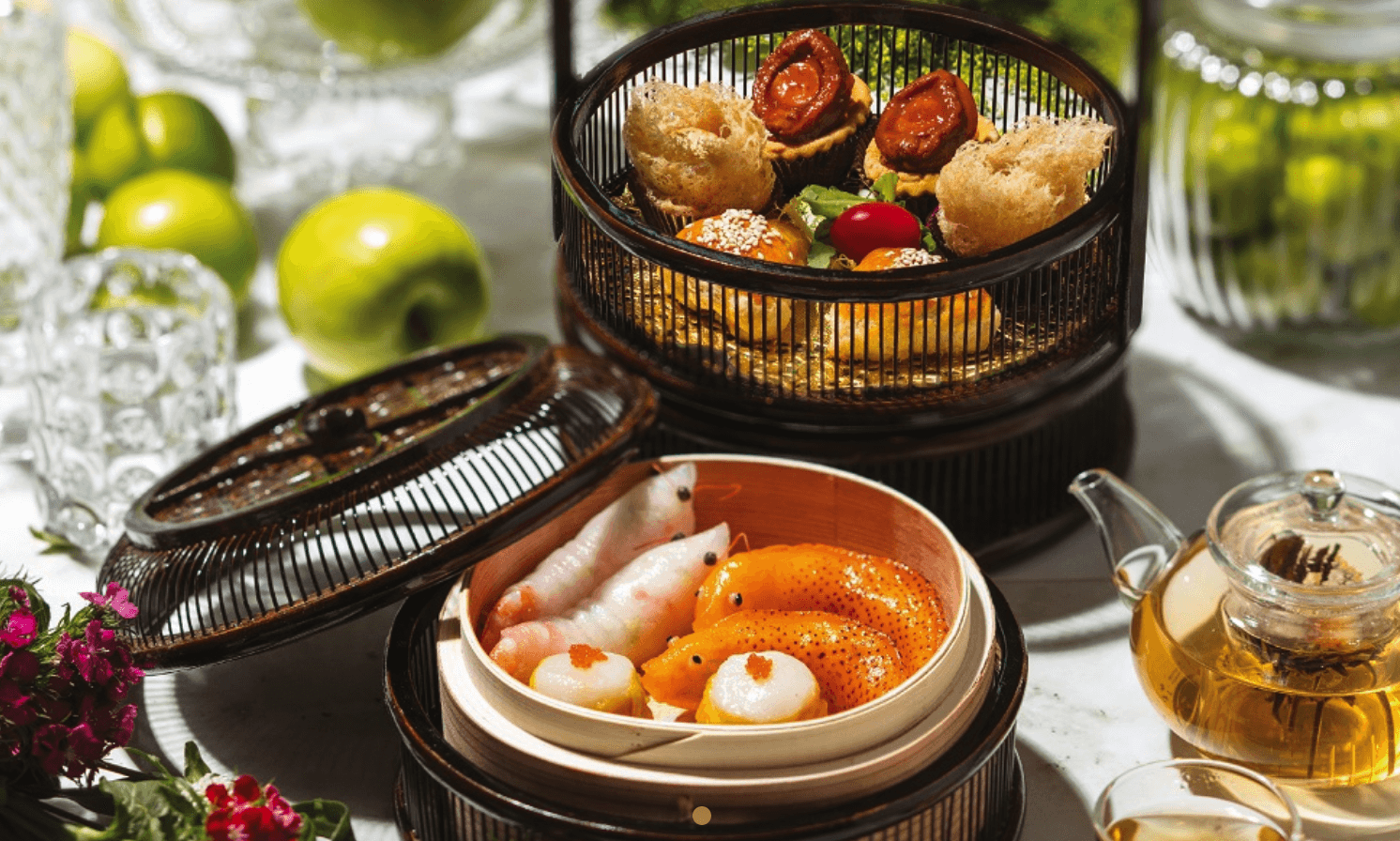 This bustling restaurant is so authentic you'll feel like you've been transplanted straight to a dining room in the heart of Hong Kong. Classy and relaxed at the same time, you'll find all your dim sum favourites on the menu, plus a few more.
4th Floor (413), Wangfujing Central, 269 Wangfujing Dajie (Tel unavailable).
NANJING IMPRESSIONS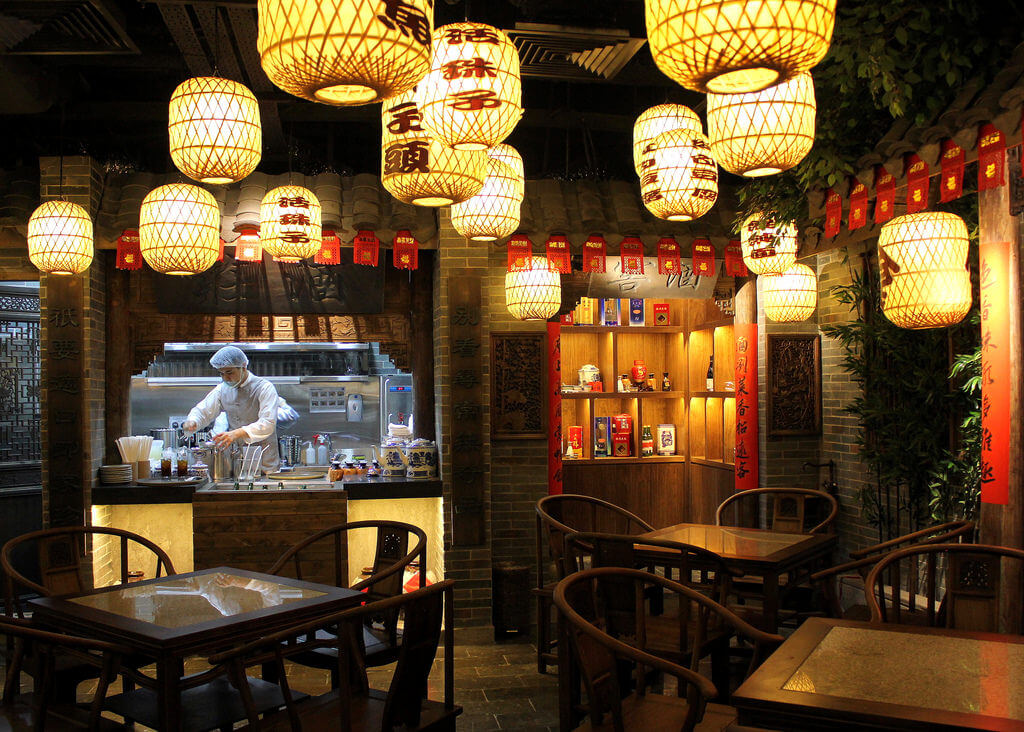 Yet another restaurant that has gone so big on the interiors you'll totally forget you're in a mall. Painstakingly recreating a hawker market, complete with street snack stalls, hundreds of red lanterns and rustic woodwork, this is perfect for a tasty, rowdy meal.
4th Floor, Shimao Department Store, 13 Gongti Bei Lu, Chaoyang district (8405 9777).
SU SONG FU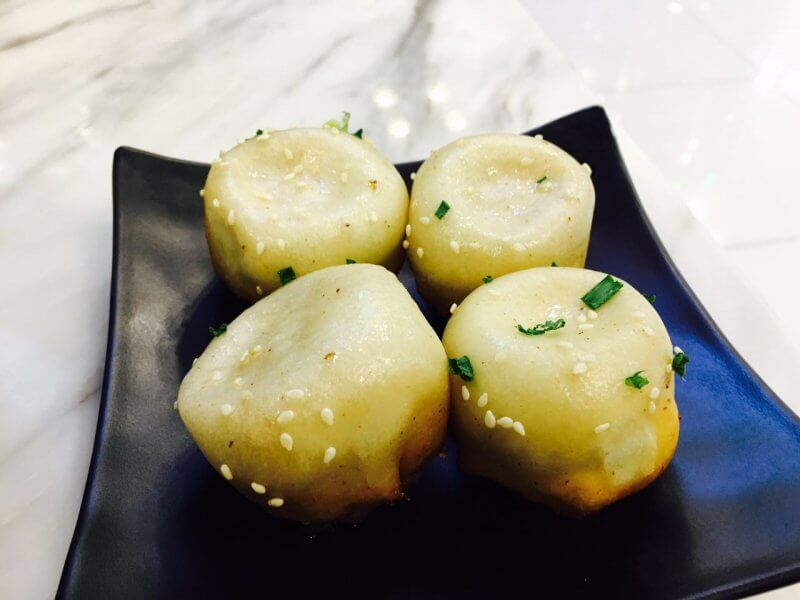 The sheng jian bao (Shanghainese-style pan-fried pork soup buns) served at this 'hole in the wall' eatery are hands down one of the tastiest damn things you'll eat while in Beijing. Are they healthy? Er, no. Do we care? Also no. Great for a grab-it-and-go lunch. We also love their tofu soup.
5th Floor, China World Mall 3 North Building, 1 Jianguomenwai Dajie (entrance on Guanghua Lu), Chaoyang district (No tel).
And some classics…
These restaurants all still have their original independent branches, but serve to remind you that it's the quality of the restaurant rather than the location that impresses:
HAI DI LAO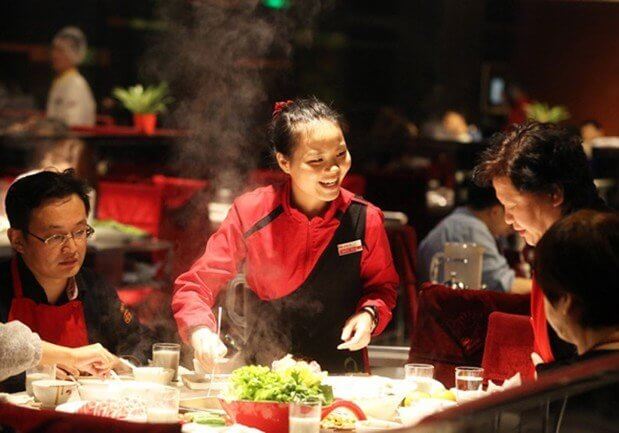 This branch of Haidilao in Wangfujing is worth visiting for the spectacle alone. Watch with amazement as the super-efficient team manages almost 400 people per night for dinner. So large is the operation in this 1000sqm+ space, in fact, that waitstaff all wear headsets to communicate with each other as they dexterously refill sauces, direct diners to their tables and serve platters of freshly sliced meat and fresh veggies. It's crazy impressive. Award-winning service, a great atmosphere and a delicious feast await.
8th Floor, Tianyingtai Mall, 88 Wangfujing Dajie, Dongcheng district (5762 0153)
DIN TAI FUNG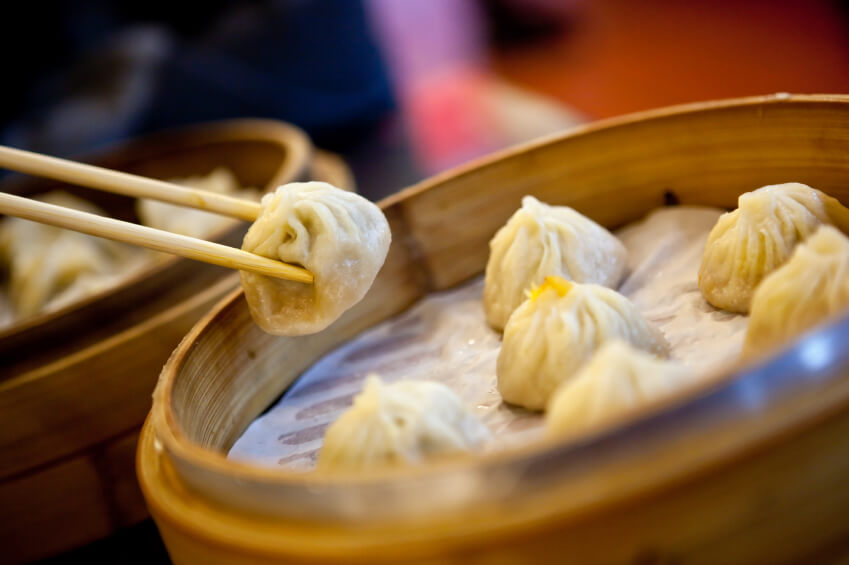 We know you already know this one, but we think it always deserves a mention, particularly since it's the most consistent restaurant we've ever come across in China. And that's saying something. Masterfully made xiaolongbao (soup dumplings) and a range of great secondary dishes (dandan noodles, stir-fried spinach) make it a hit every time.
LG2-20, Parkview Green, 9 Dongdaqiao Lu, Chaoyang district (8562 6583).

BELLAGIO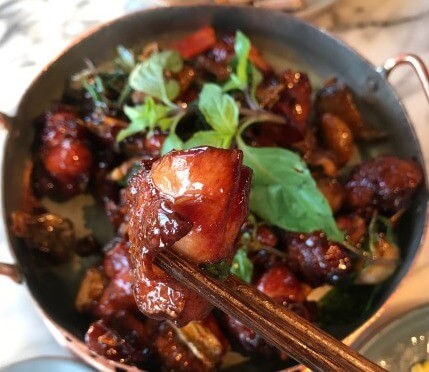 The original Beijing Bellagio still sits at the West Gate of the Worker's Stadium. Nestled at the end of a strip of mega clubs, it's been a Beijing institution for years – serving clubbers hip, Taiwanese-style ice desserts and late-night feasts till the wee hours of the morning. But even we have to admit this branch was looking pretty tired on a recent visit. Instead, head to nearby Tai Koo Li Sanlitun branch for the same food in a slicker, more upmarket setting. Oh, and try the basil eggplant dish, it's winning.
3rd Floor, S2-31, Tai Koo Li, 19 Sanlitun Lu, Chaoyang district (6417 7040)
So many restaurants, so little time! When you only have a few days in China's capital you want to know that you're maximizing your time and eating in the best possible places. That's where Bespoke's expert itinerary design comes in. Get in touch to find out more!