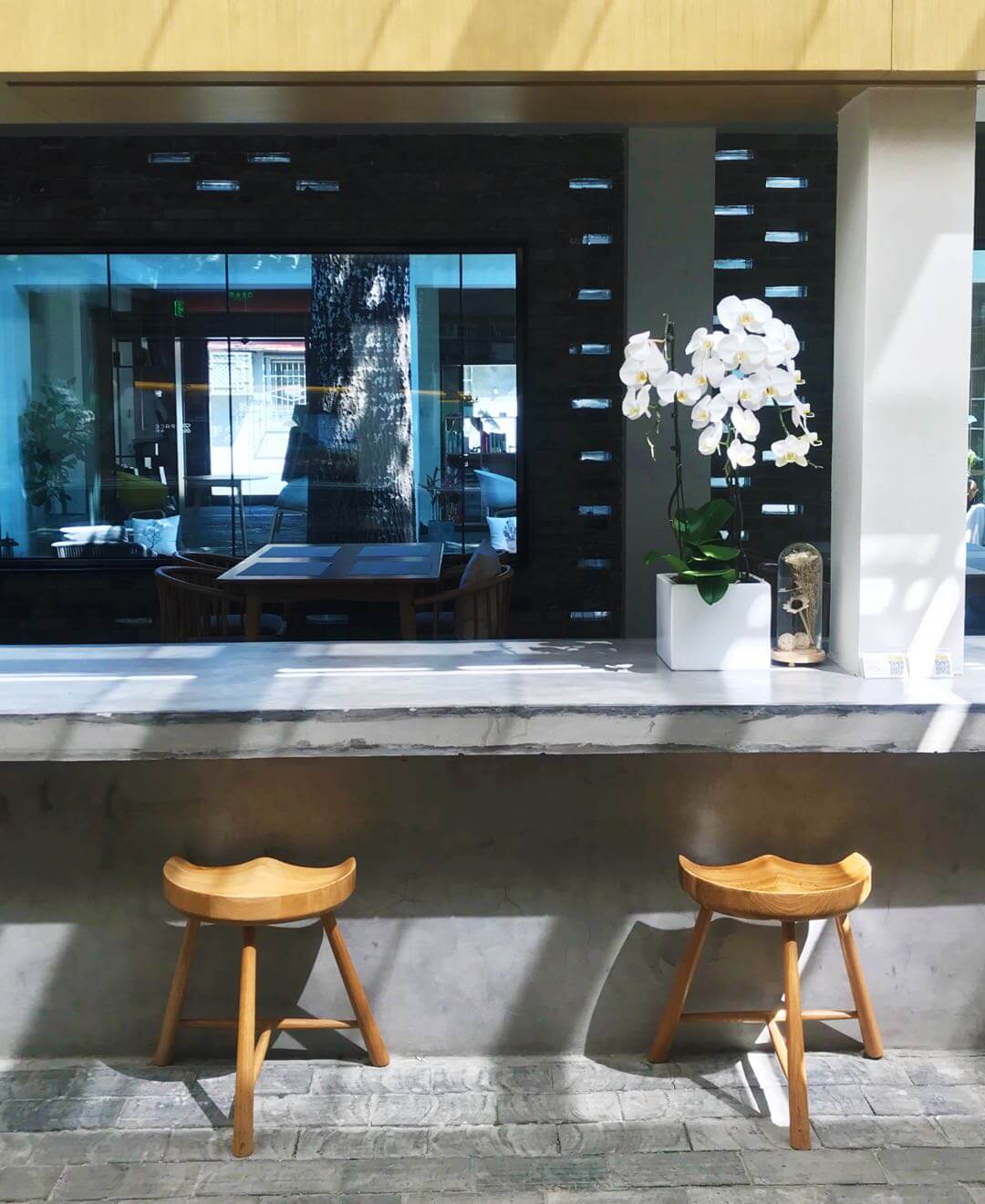 Books, coffee, sunshine, wooden beams, leafy courtyards…pretty much all of our favourite things. Happily, we've found them in abundance at gorgeous new hidden hideout
Z Space.
Nestled in an off the-beaten-path hutong just off the main road (and right beside tiny American eatery 3 Little Pigs), Z Space's doorway is helpfully prominent – the gateway to the former home of a 'four beam' imperial military family painted resplendently in red and blue. What's not obvious from the entrance, however, is just how sprawling this space is once inside.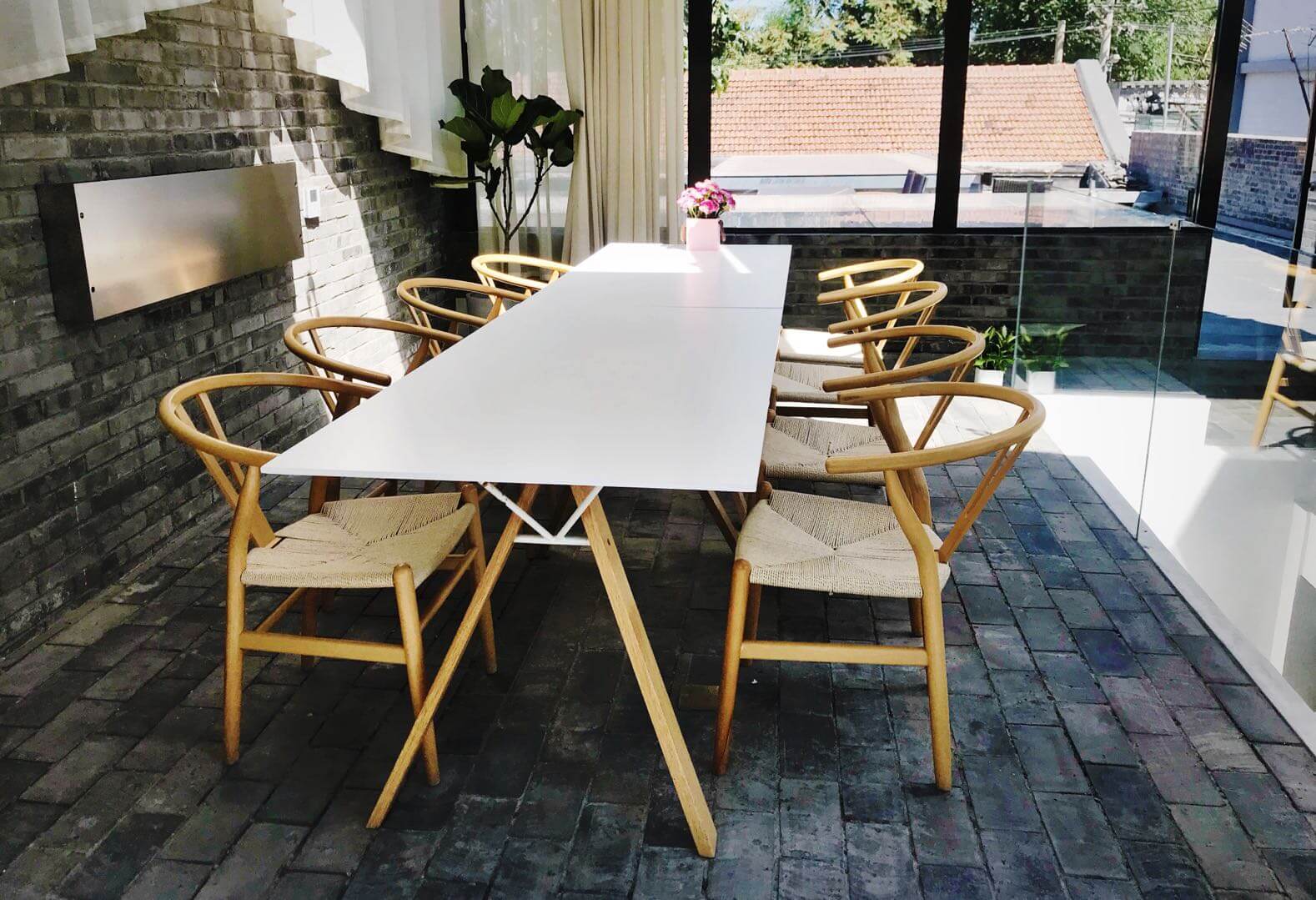 At first all you can see is a small but well stocked library and seating area, with a great view onto the hutong alleyway outside – perfect for people watching. Then just beyond, Z Space's gorgeous courtyard. With a huge tree in the middle (as is customary for good feng shui, dontcha you know) and wicker cushions placed around the edges, the space quickly fills on weekends with people reading books and chilling in the sunshine.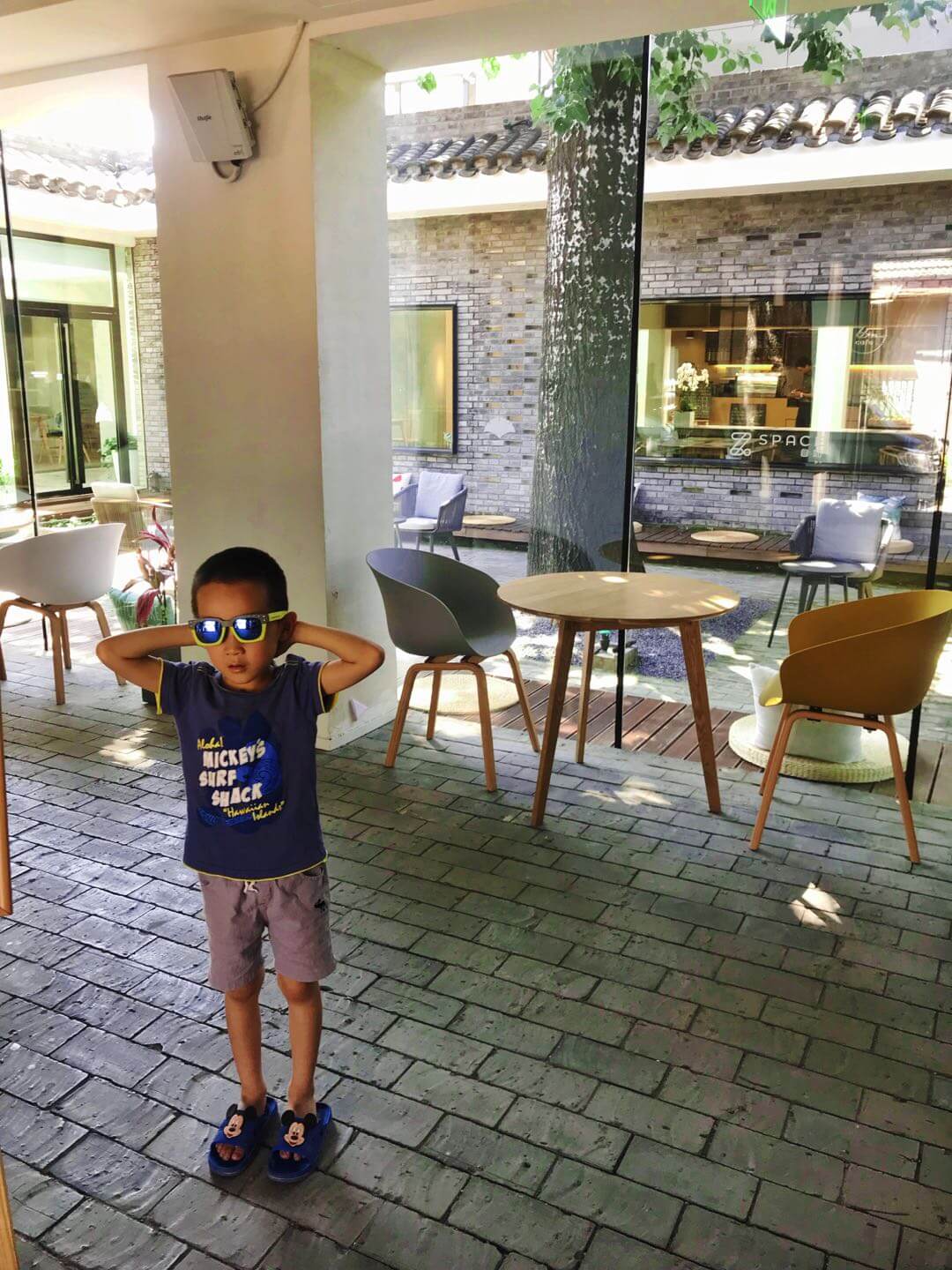 As you circumnavigate the courtyard, however, you start to realize the size of the space: a gorgeous café, a series of meeting rooms (starting at just 200RMB/hour), a lecture theatre, a 4-room hotel and oh, what's this? Another huge courtyard filled with stylish tables and chairs. And then, the pièce de résistance: Z Space's terrace.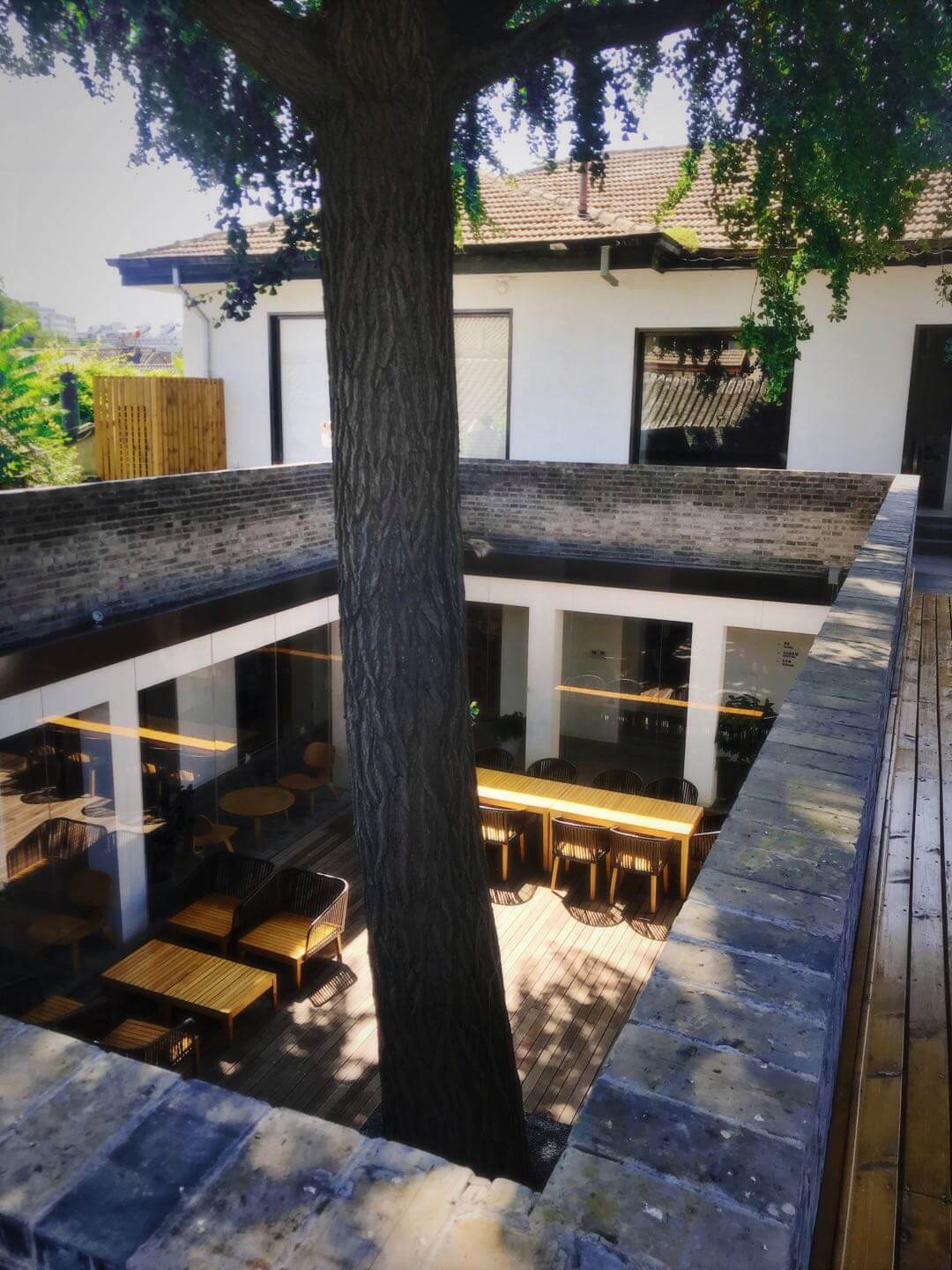 Just as large as the second courtyard and twice as serene – it's a calming place from which to take in the view of the surrounding rooftops and enjoy a tranquillity that can be hard to find in Beijing.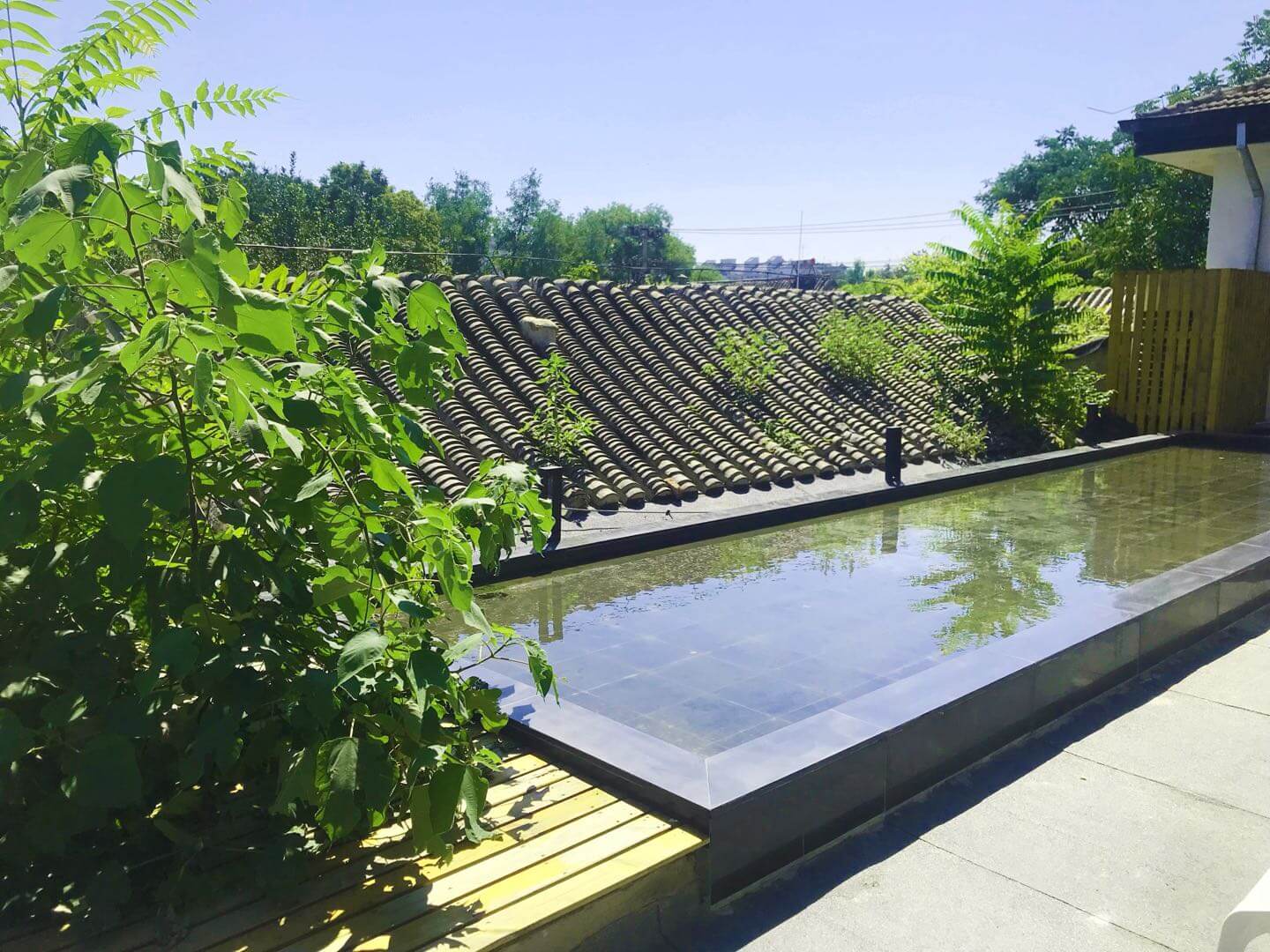 Are the coffee and food on offer at Z Café good? They're ok. Nothing special. But with a space this gorgeous, we're prepared to lower our standards for an afternoon.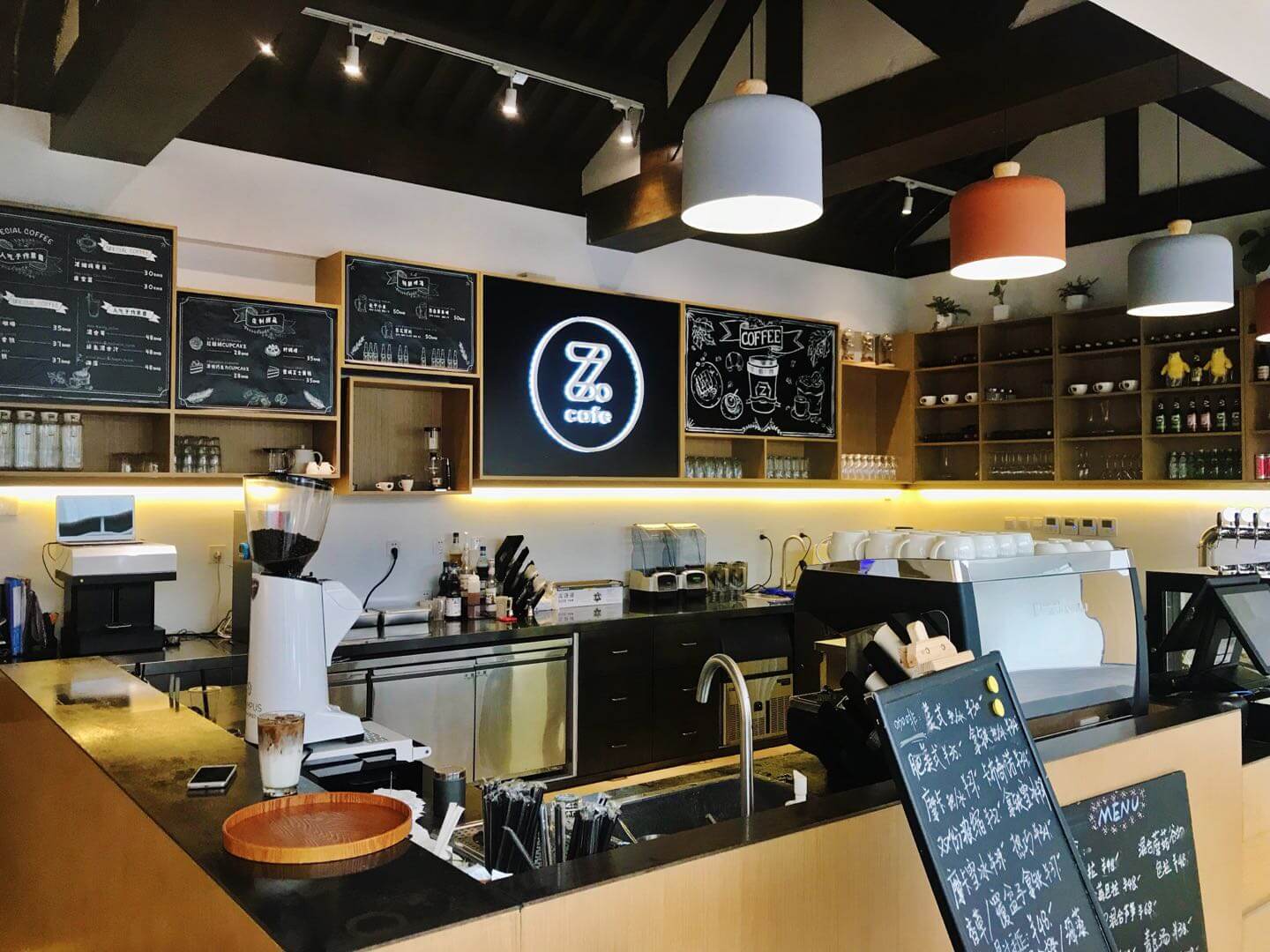 Z Space 40 Xiezuo Hutong, Dongcheng District (in the hutongs southeast of the Zhangzizhong Lu and Meishuguan Hou Jie intersection, and beside 3 Little Pigs). Open 10am-10pm daily. 东城区协作胡同40号 (No tel. All bookings need to be made through their WeChat account).

Want to know about all the coolest new openings as soon as they happen? Sign up to our newsletter at the bottom of Bespoke's website!