'So, I've heard there's nothing to do in Xi'an apart from the Terracotta Warriors…'
We couldn't, quite frankly, disagree more! Not only is the city steeped in some serious history but it's also packed with fabulously quirky corners that adventurous travelers will delight in seeking out. Creative locals are upping their game too, opening funky cafes, cocktail bars and hotels that we couldn't have even conceived of a couple of years back. All in all, it feels like Xi'an's having something of a moment, so now is the time to hop on a train and discover it.
Hidden Mosques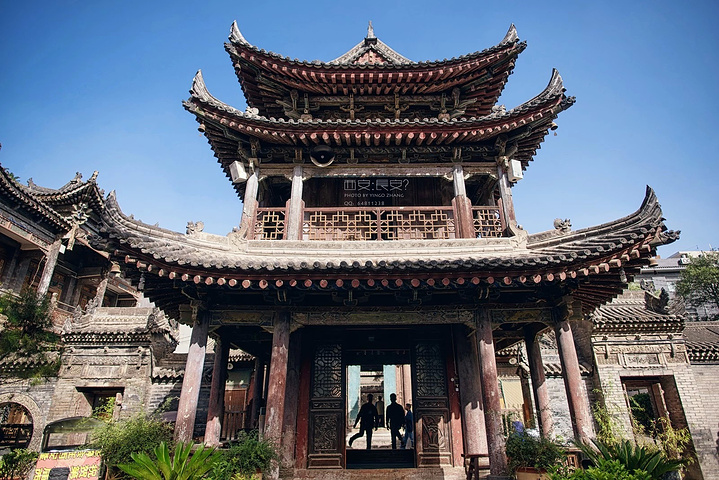 You may have already taken in the well-known Great Mosque but the backstreets of the Muslim Quarter are home to other smaller mosques that are fantastically atmospheric and peaceful. The Daxuexi Mosque, located on a lane of the same name, is a good example, and is wonderfully ornate. These are very much active places of worship, not tourist attractions, but in our experience the custodians are very welcoming to small groups that approach respectfully. Remember to dress modestly and follow the guidelines as the prayer halls are usually off limits to visitors.
Daxuexi Mosque: 94 Daxuexi Alley, Lianhua District.
Lianhua Park & Crazy Roller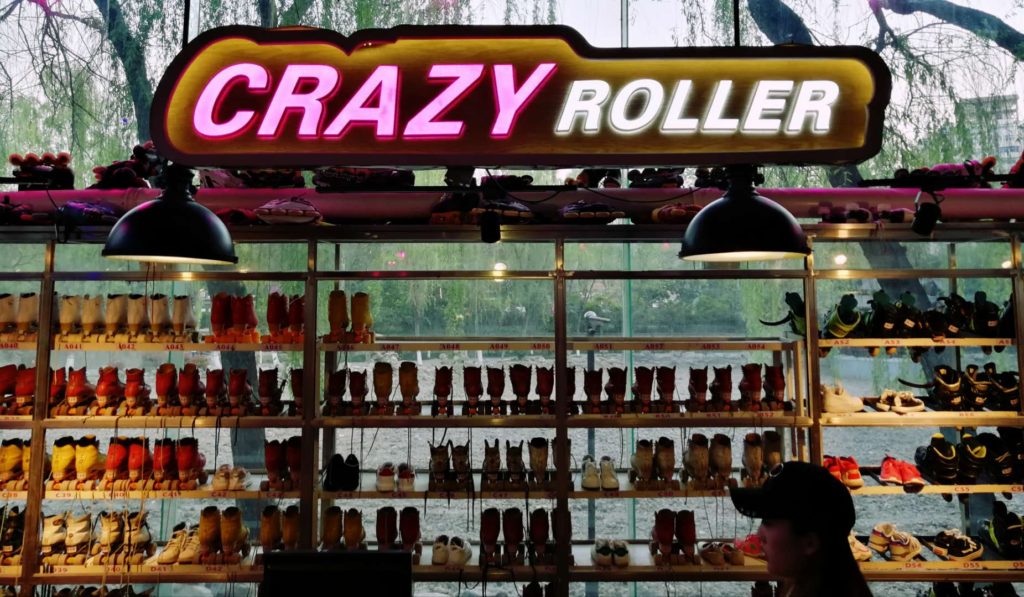 Lively Lianhua Gongyuan has all the goodness of your typical Chinese park: dancing aunties, amateur saxophonists, street calligraphers and the like. But its trump card is a no-irony-intended 1980s style roller rink where disco music blares and gangs of locals in lit-up skates strut their stuff on a nightly basis. Strap on a pair and join the fun, if you dare, or just sit back and indulge in what is almost certainly the best people-watching spot in town.
Crazy Roller (建乐滑轮体验中心): 18 Lianhua Road (inside the north west corner of Lianhua Park).

Han Yang Ling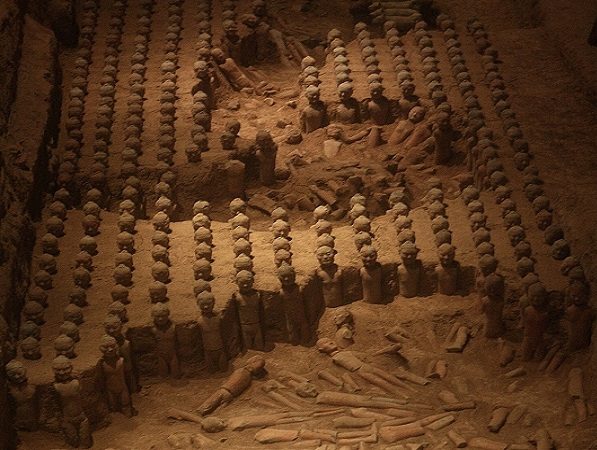 This excellent museum is a real surprise to many, and makes most sense combined with an arrival or departure at nearby Xi'an Airport. This is the mausoleum of Emperor Jing and Empress Wang of the Han Dynasty and was created around two hundred years after the Terracotta Warriors. Visitors can observe over twenty of the burial pits here directly through the glass floors, each contains hundreds of beautifully crafted miniature terracotta figurines and other items that were buried with the emperor as per the customs of the time.
Han Yang Ling Museum: Airport Express East Section, Weicheng, Xianyang.
Back Alley Biang Biang Mian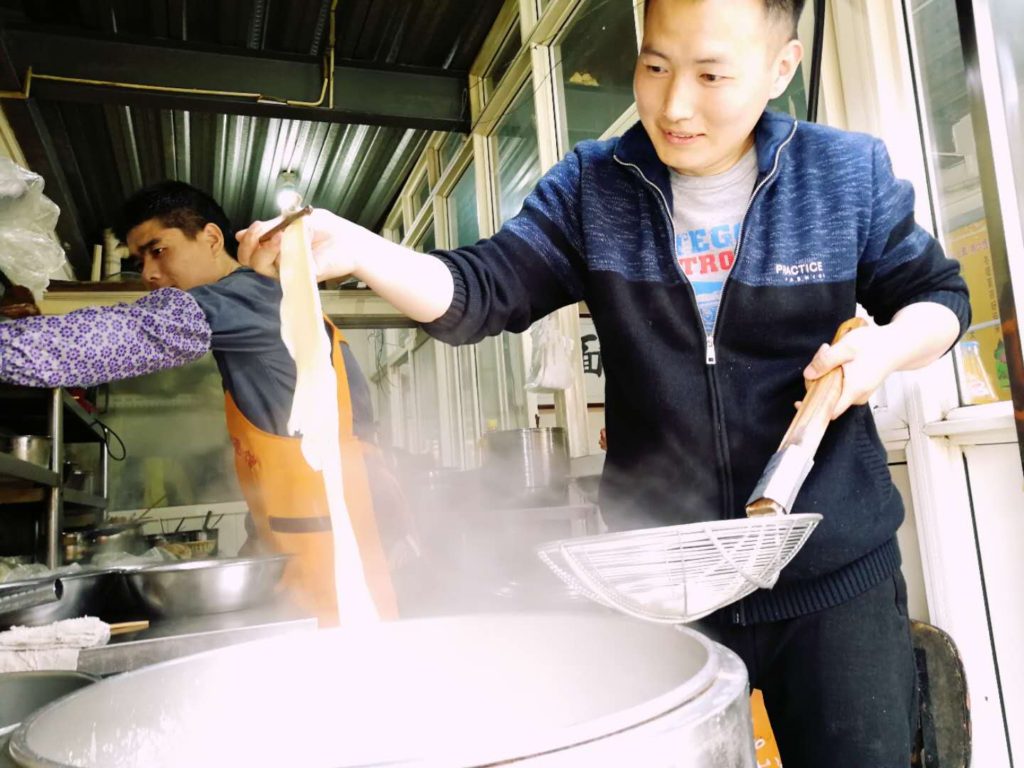 Xi'an's signature dish can be eaten all over the city, but we favor tiny Ai Hua Trouser Belt Noodles near Beilin Museum where the thwack of these thick, chewy strips of dough being freshly made to order can be heard all day. The roguish laoban banters with diners whilst his wife delivers the delicious noodles in large metal bowls. Overspill seating during rush hours is arranged in a neighboring shed. Proper old school and all the better for it!
Ai Hua Trouser Belt Noodles: 20 Anju Lane, Beilin District. Tel (+86) 139 9188 9513.
Guangren Temple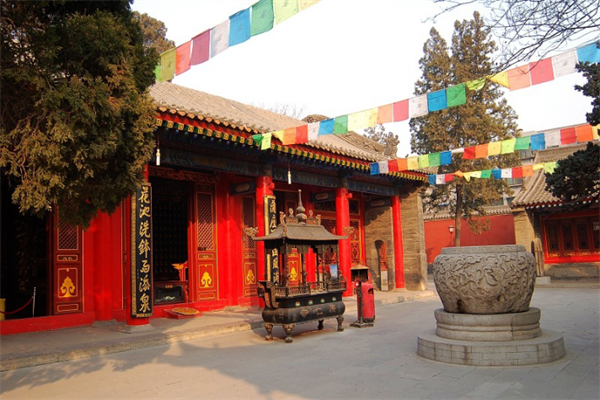 The only Tibetan Buddhist Temple in Shaanxi Province lies quietly in the far, north-western corner of the City Wall where it remains (unlike some of Xi'an's other temples) untroubled by crowds. The relaxed vibes and lovely landscaping make for a great stopover during an extended bike tour along the wall. Vegetarians will find some of the best meat-free dining options near here too.
Guangren Temple: 152 Xibei Yi Road, Lianhu District.
Shaanxi Thirteen Ice Cream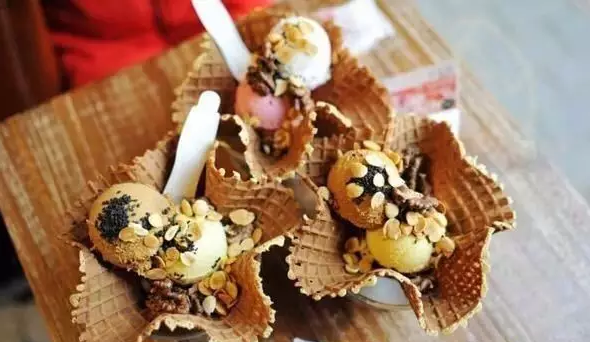 We quite literally never leave the Muslim Quarter without grabbing a scoop or two here. The Shaanxi Thirteen gang serve up artisanal ice cream made from locally sourced ingredients featuring unique flavors like Old Tofu or Black Vinegar. The staff will give you a taster before you commit, but in our experience their flavor combos are spot on, and far less scary than they sound! There's a branch in the Westin Hotel too.
Shaanxi Thirteen (Bell Tower Branch): 270 Beiyuanmen. Tel (+86) 29 872 6513.
Iii House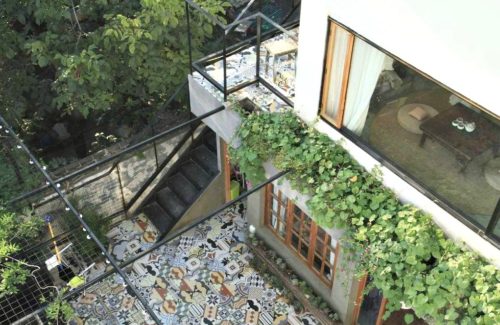 This tiny, five bedroom B&B is the spot we recommend to those looking for accommodation beyond the big hotel names. Tucked in an old alleyway next to the City Wall, this is the project of four young local friends with an eye for design and the skills to pull off a spot that is hip but homely at the same time.
Iii House: 3 Chang'anxue Lane, Beilin District. Tel: (+86) 186 2926 2607.
The Medicine Shop Speakeasy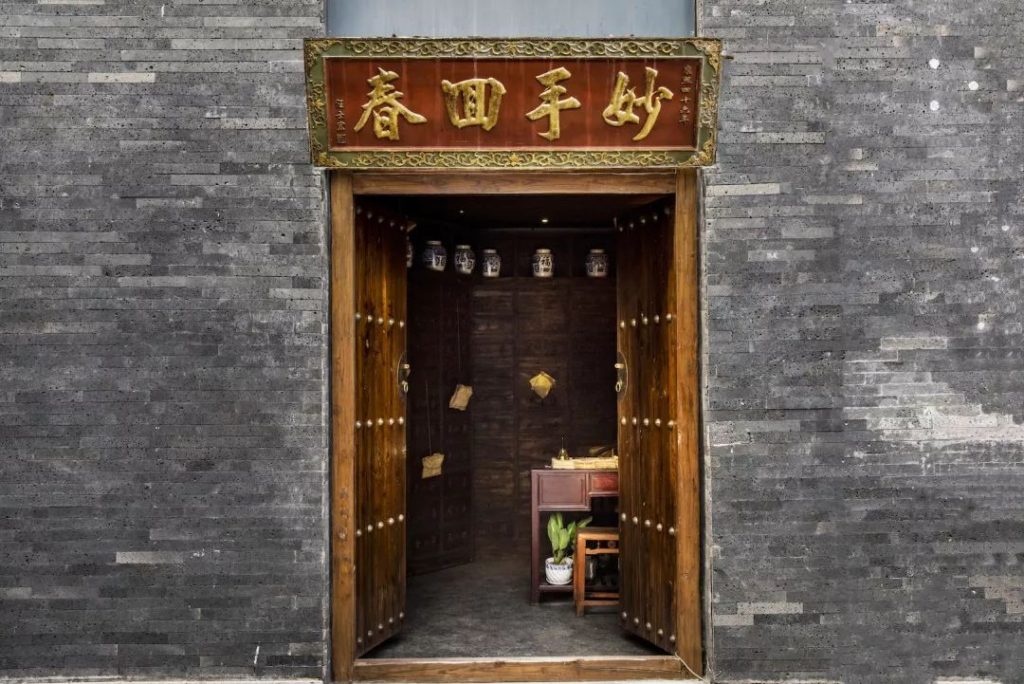 Locals generally prefer beer over cocktails, but even salt-of-the-earth Xi'an is not immune to the charms of the modern speakeasy. Push through what appears to be (wink wink) a Chinese medicine store to find yourself in the welcoming environs of whiskey bar The Cirque, and treat yourself to one of the best mixed drinks in town.
The Cirque: Corner of Hanyao Road and Xinkaimen South Road, Qujiang District. Tel (+86) 153 1992 5262.
The Dongcangmen 'Early Market'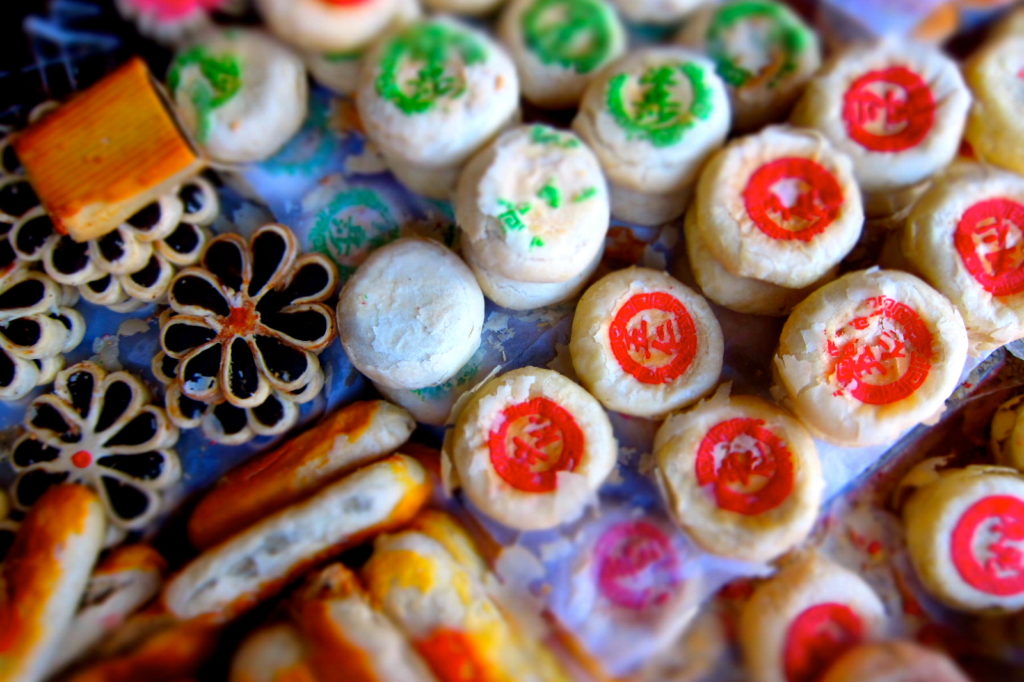 This charismatic market at the foot of the City Wall is raring to go from 6am, making it a great option for early risers that want to see – and taste – some local flavor. Winding its way through narrow streets than contain homes, mosques, kindergartens and more, this is where residents come to pick from a vast array of fresh local produce whilst snacking on freshly baked breakfast goodies sold by street-side hawkers.
Dongcangmen Early Market (东仓们早市) starts at the intersection of Dongcangmen and the City Wall, not far from the Jianguomen Gate.
Zui Chang'an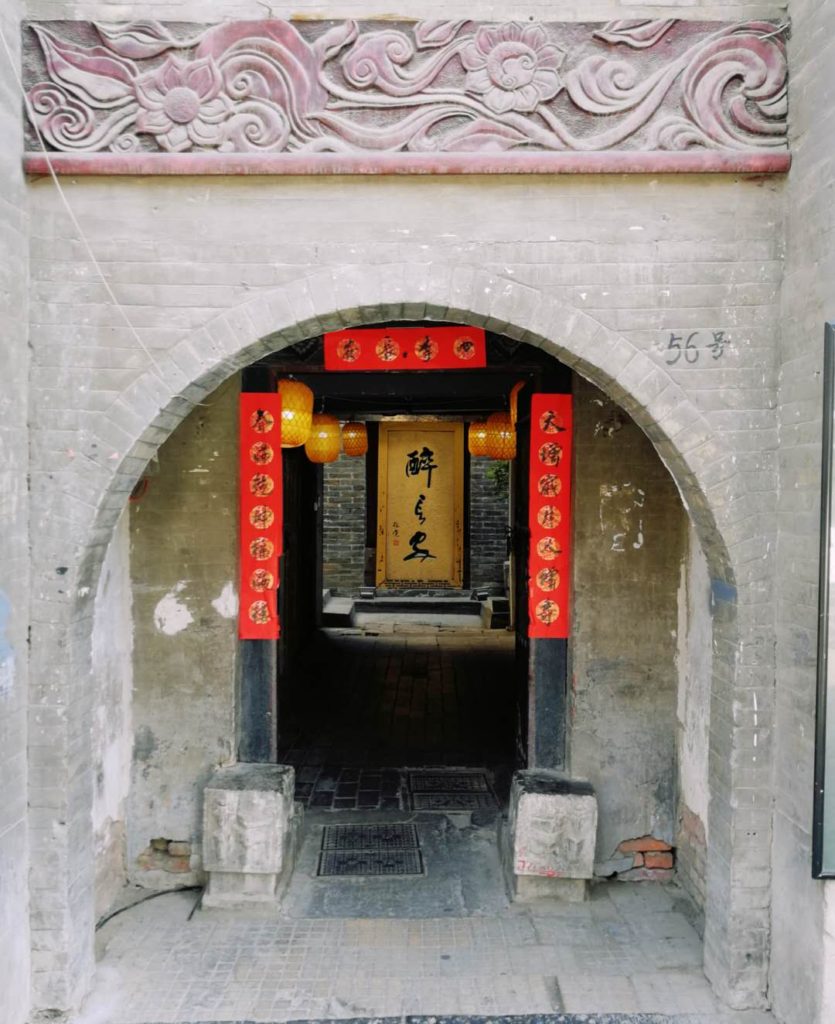 This charming little eatery is hidden in plain sight down a narrow alleyway just off the Shuyuanmen Market area. Grab a seat in the outside courtyard and order up a storm: pretty much everything is tasty here, but the edible paintbrushes with dipping 'ink sauce' are a fun appetizer (and a great photo op). No reservations accepted, so you may need to wait at peak times, but it's very much worth it, just trust us.
Zuichang'an (South Gate Branch): 56 Shuyuanmen Pedestrian Street, Beilin District. Tel (+86) 029 8728 1828.
Tianshuijing Catholic Church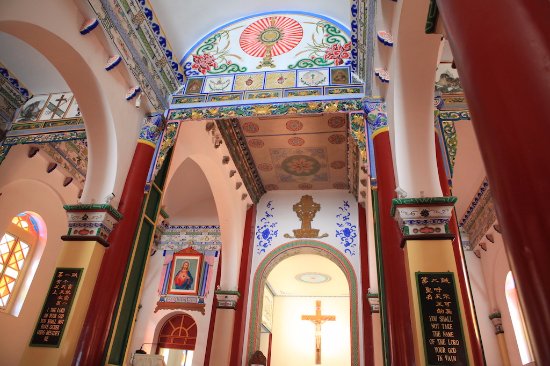 This still-active church dates back 300 years, a testament to Xi'an's cosmopolitan history. The building is an appealing blend of western and Chinese architecture including murals painted in a beautiful style specific to Shaanxi Province. The watchman is usually happy to let people explore at leisure, or if you are in town on a Sunday see if you can join a service.
Tianshujing Church: 61 Tianjingshui Street, Lianhu District.
Get the most out of your Xi'an visit with a truly Bespoke tour. All of our trips are custom-designed based on your interests.