At Bespoke we've long been of the opinion that Xi'an is home to one of the most vibrant local food scenes in China. We will concede, though, that getting to the good stuff can take a bit of work: the city is celebrated for delicious but rough-and-ready street food stands and simple eateries that care little for English menus nor attentive service. With that in mind, we're convinced that arranging a food tour is the best way get the best out of your precious eating time here. If you're determined to go it alone, however, try these:
1. The Muslim Quarter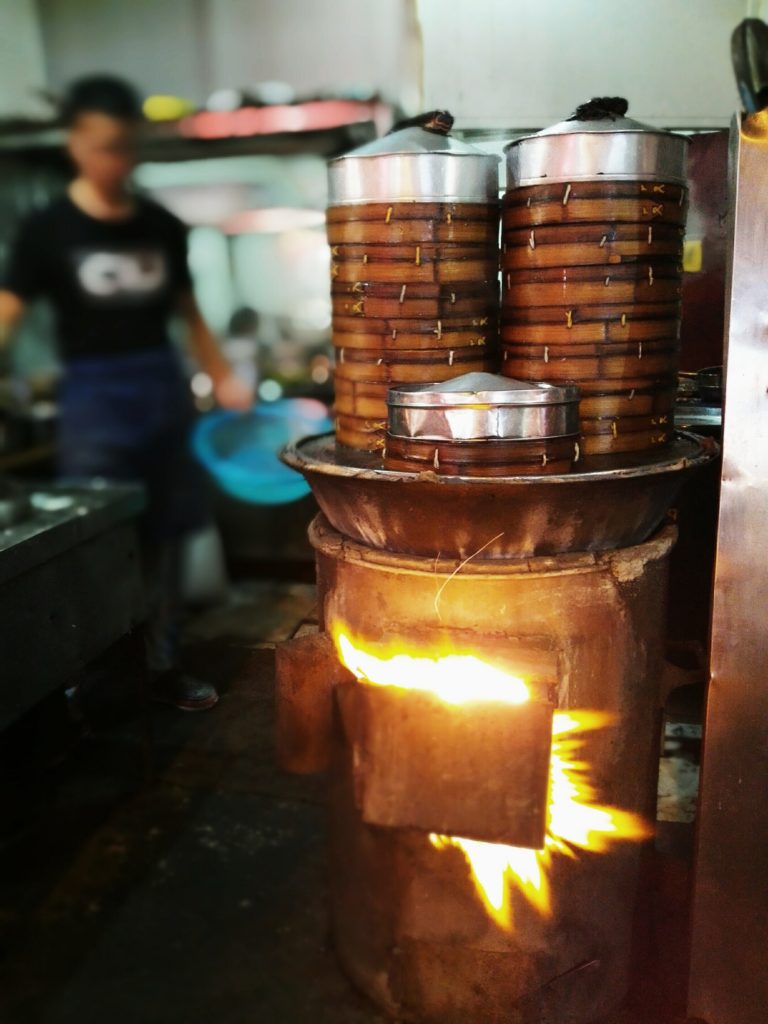 The go-to part of the city for street eats, it's worth noting that the main drag, just behind the Drum Tower, is pretty much a tourist-filled write-off these days and most places are mediocre at very best. Instead, head to the western sections of the quarter, buzzing alleys such as Sa Jin Qiao (洒金桥) for example, where you'll notice a far higher ratio of local diners.
Assuming you don't speak Chinese, you're going to need to do a bit of guessing and pointing here, so find a place with plenty of people so you can eye up the best dishes – look out for classics like grilled lamb skewers and soupy beef dumplings. As you'd expect, pork is not served in these parts, and the majority of the establishments – though not all – don't permit alcohol consumption. The area is most lively in the evenings.
2. Zui Chang'an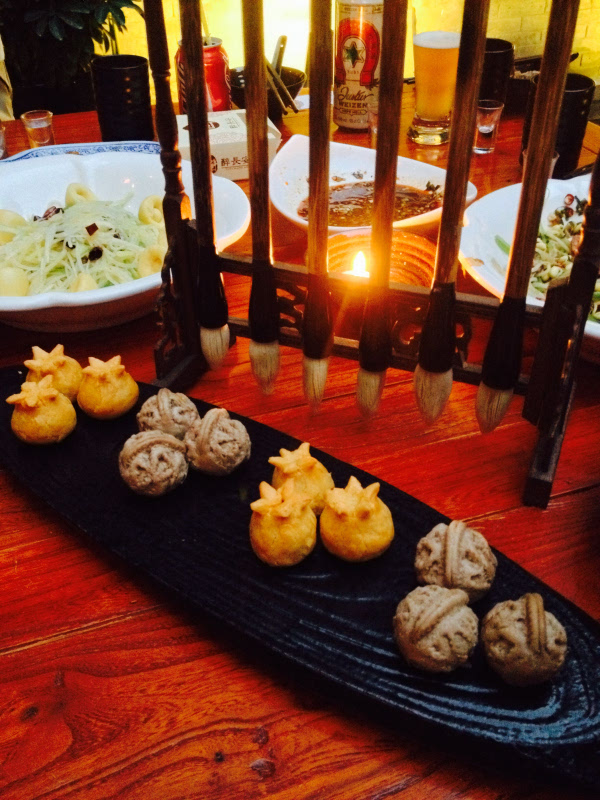 This is one of our Xi'an favourites and has become a hit with locals in the last year or two, which means you might be in for a bit of a wait at peak times, since no reservations are accepted. Tucked down an alleyway just off the Shu Yuan Men market area, this hidden courtyard has a menu packed with dishes from around Shaanxi Province including huluji, an indulgent take on fried chicken.
In addition, the chefs have gotten creative with some fun contemporary dishes: think edible paintbrushes that can be dipped in an 'ink' sauce! Their success has allowed them to open a new, smarter branch close to the Drum Tower but we like the scrappy charm and outdoor searing at this original location.
Zui Chang'an 56 Shu Yuan Men (tel 029 8728 1828).
3. Fan Ji Rou Jia Mo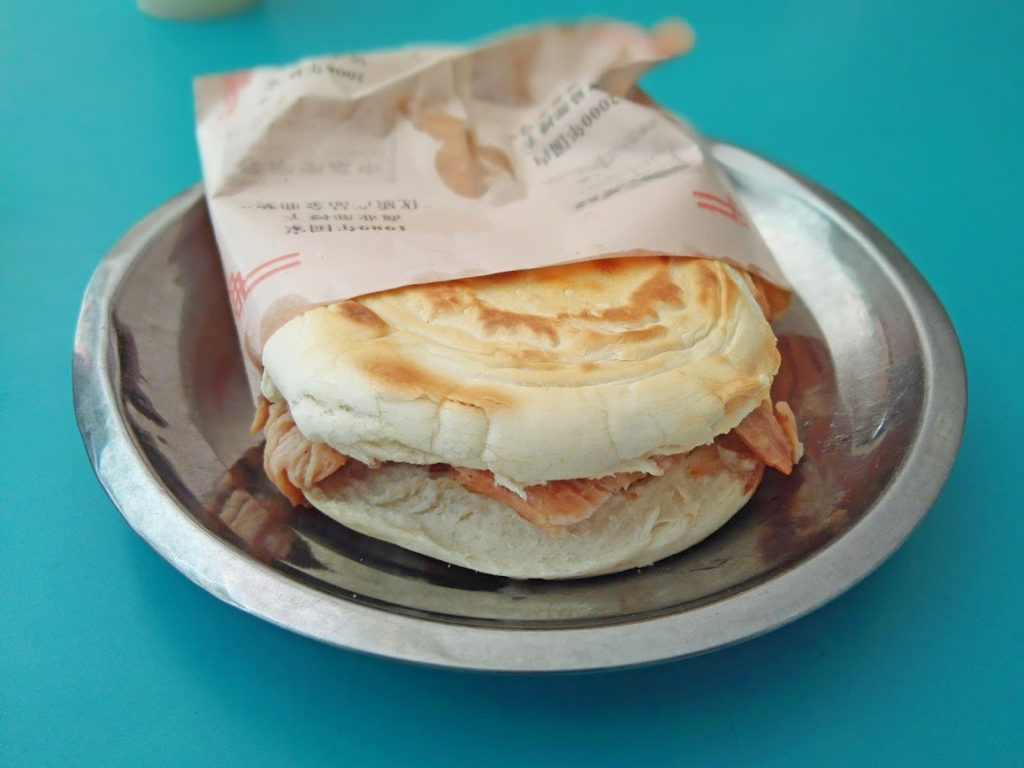 Iconic Xi'an snack roujiamo is often described as a 'Chinese burger', but we reckon that's underselling  this deliciously spiced meat sandwich. You'll find variants all over the city, but we like the version at old school Fan Ji the most, with its incredibly tender pork. Their other must-order is liangpi, a cold noodle dish served in snack-sized portions and doused in sesame sauce and chili.
Those with a taste for adventure might also want to sample the chou jiu, a traditional liquor made from fermented rice, the taste of which might be described as….distinct. This is a simple spot with dishes served canteen-style on metal dishes, so best suited to a quick lunch or snack.
Fan Ji 53 Zhu Ba Shi (tel 029 8727 3917). 
4. Da Qin Xiao Yan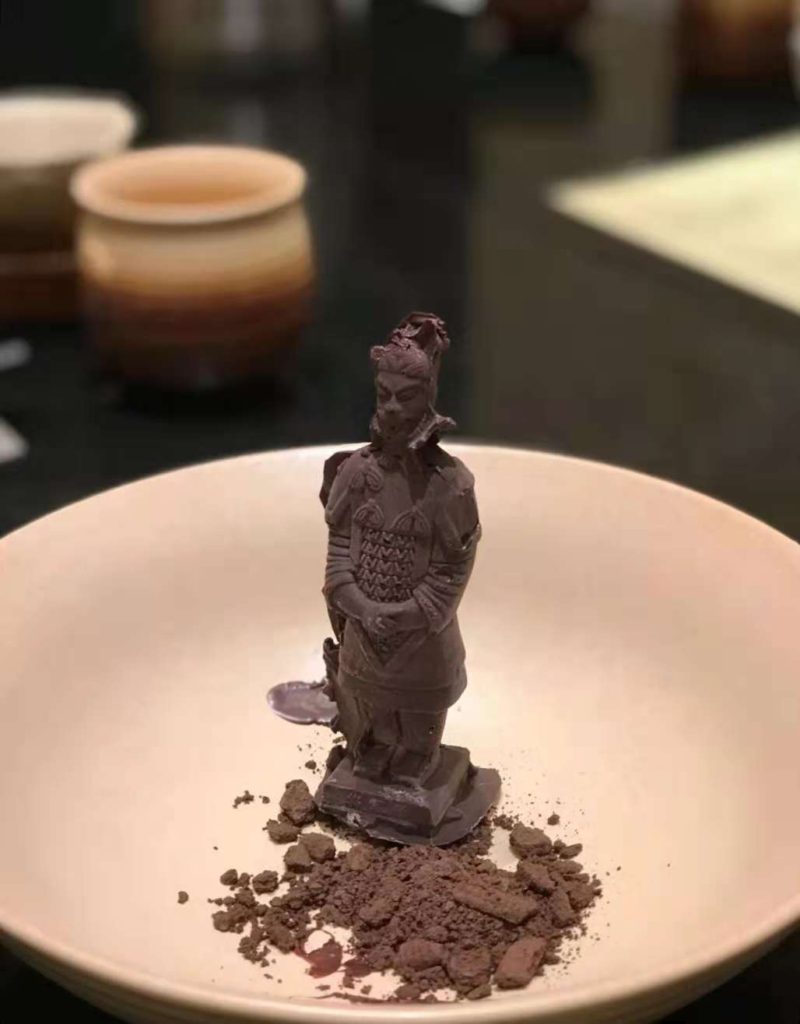 There aren't many great eating options in the vicinity of the Terracotta Warriors, but Da Qin Xiao Yan – located a short drive from the museum – is something a bit different. Waiters are decked-out in a modern interpretation of Qin dynasty outfits, and diners can select from a series of set menus (from 200RMB/person) based on dishes actually served throughout different periods of Chinese history.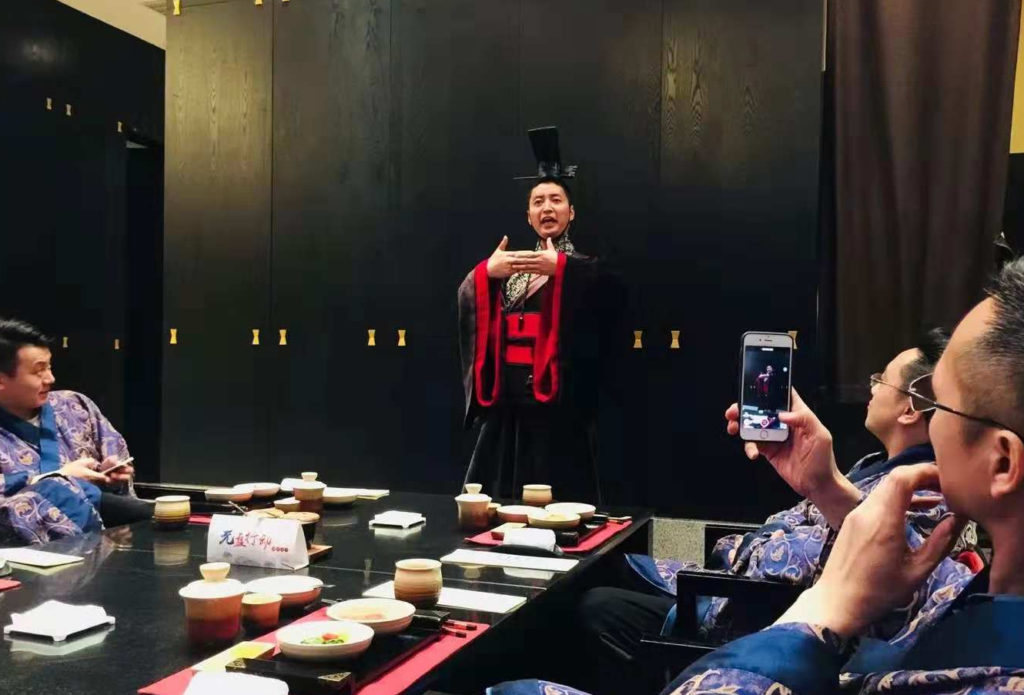 Whilst this set-up could easily slide into tacky touristy territory, the beautifully presented food here is on point and the entire experience is handled with taste. Added bonus? The staff have a rack of super-cool period outfits that guests are invited to try on for a fun photo op.
Da Qin Xiao Yan 9 Fenghuang Da Dao, Lintong District (tel 029 8342 1234).
5. Near Wall Bar & Xi'an Brewery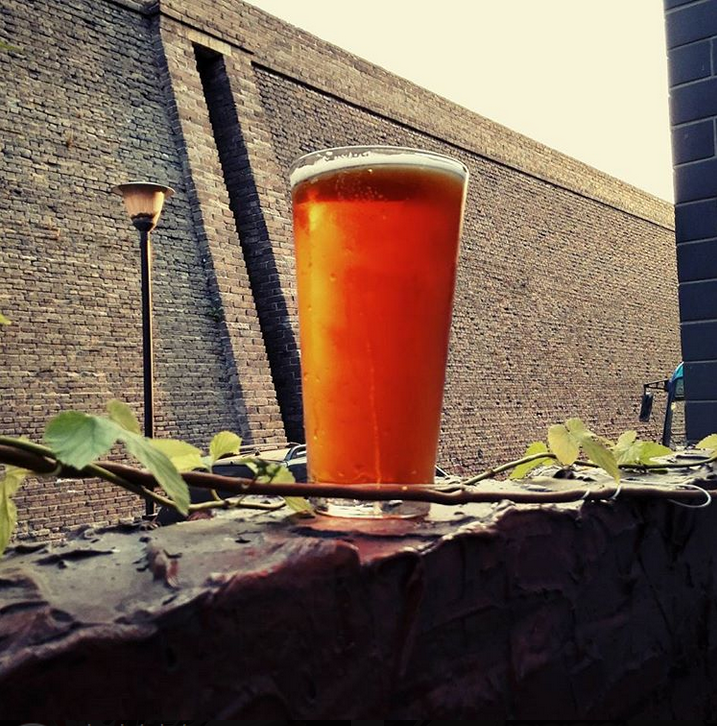 If you've had a long day exploring the city, this is the perfect place to unwind with a pint. As its name suggests, this relaxed bar sits in the shadow of the looming city wall and is an American microbrewery with rugged Chinese bar characteristics: dice games, spicy mala peanuts and all. The beers are brewed onsite and guests are often able to take a quick peek behind the scenes. Our favorite is the Citra IPA but we reckon you're best off opting for a tasting flight of all the varieties – you're on vacation, right?!
Near Wall Bar/Xi'an Brewery 40 South Shun Cheng Street (West Section), a short walk from the South Gate (tel 029 8721 9663). 
6. Shan 13 Ice Cream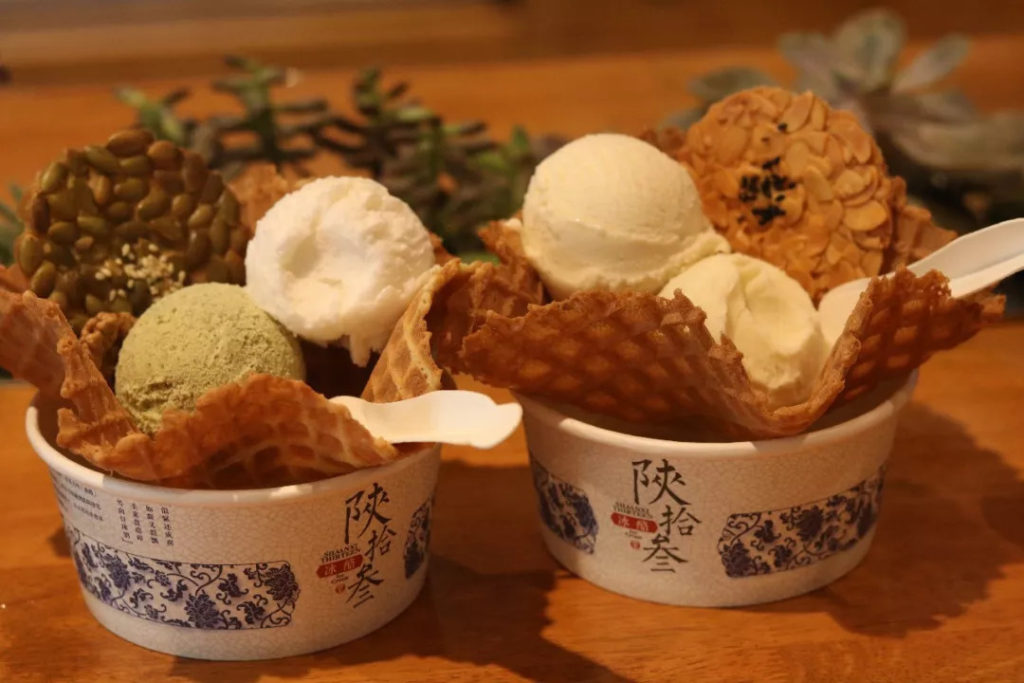 Whenever we're passing through the Muslim Quarter we can't quite resist making a pitstop at this funky, locally-owned ice cream parlor that serves up some of the most unique tastes in town. With all ingredients produced here in Shaanxi Province, keep an eye out for a rotating cast of flavors that include everything from smoky tofu and black vinegar to wasabi, which in our experience work surprisingly well. They also keep a selection of more traditional fruity flavors for those that aren't willing to take the risk!
Shan 13 270 Beiyuanmen (tel 029 8726 5413). They also have a branch in the Westin Hotel near the Big Goose Pagoda. 
Let Bespoke show you around our favourite corners of Xi'an. Our Trip Customization service allows you to plan a private trip with expert advice from the people who know the city best.