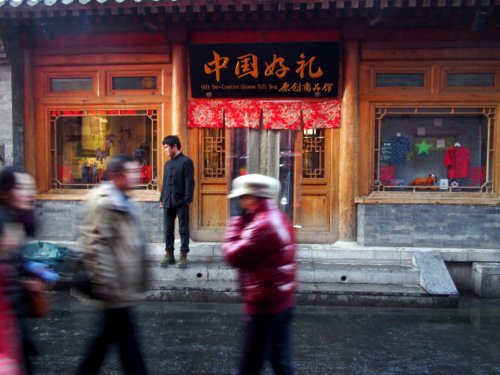 Follow the pungent aroma of stinky tofu along touristy 'Tobacco Pouch Lane' (Yandai Xiejie) that connects the Drum Tower with Houhai Lake, and you'll find Zhongguo Haoli (also known by its Taiwanese moniker 'The One') – possibly the best one-stop-souvenir-shop you've never heard of.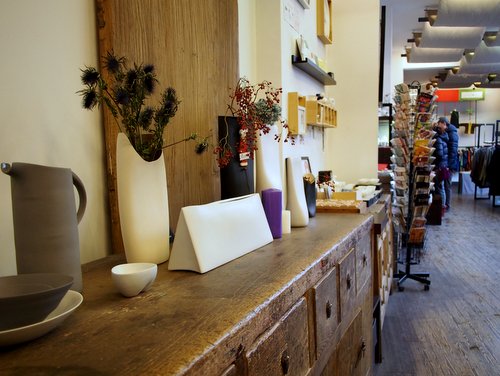 Inside, an expansive layout stretches over two floors, where smartly-dressed staff mill about between shelves of eclectic porcelain, gorgeous hand-stitched Tibetan stuffed toys (there's a great kids and baby section), clothes, bags, and clever little souvenir ideas with a Chinese twist sure to delight folks here or back home.
'The One' is an established 'concept brand' in Taiwan with several stores. In fact, the Beijing authorities invited them to open up on the street in order to raise the quality of the retail outlets on offer. If you've ever browsed the identikit souvenir shops that skirt touristy Yandai Xiejie, you'll applaud the effort.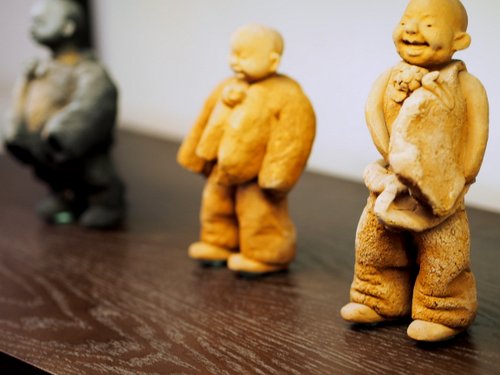 Some shelf space is given over to the work of local or regional designers on a rotational basis, which means you can bag some pretty unique pieces, like these figurines by Shandong sculptor Zheng Yukui, who studied at Beijing's Central Academy of Fine Arts, or the beautiful kids' clothes and gifts by Beijing-based French designers Tang Roulou.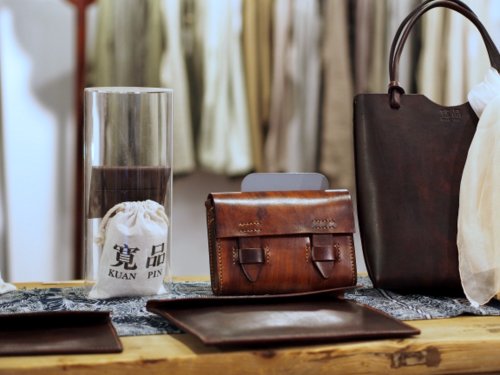 Downstairs you'll find bags and wallets with a dash of Chinoiserie (check out the must-have iPad and laptop cases), and apparel of the China-inspired variety, like homespun casual shirts and blouses in natural fabrics, with a zhongshuan zhuang (later referred to as a 'Mao suit') vibe.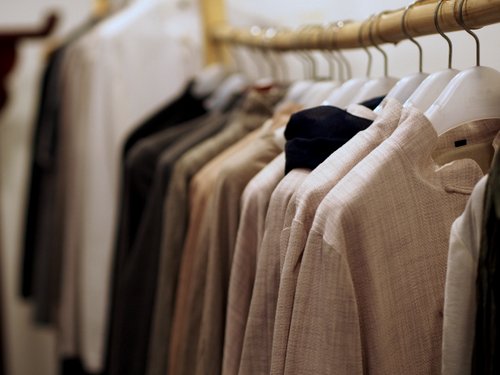 In the downstairs area you can also browse for postcards, pictures and calendars by our pals at Beijing Postcards – great photo reproductions with fascinating historical facts on the back that are perfect for sending notes home on.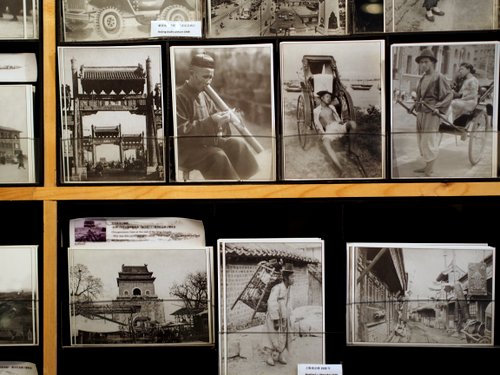 Beyond the quality and variety of the products, perhaps our favourite thing about 'The One' is the pricing. It's very reasonable, with simple, unadorned tea sets starting at about 250 RMB, and many gift-friendly items (like the hand-sewn horse puppets by Tibetan handicraft center Dropenling) under 100 RMB. It's not surprising considering 'The One' is operating on a street that draws mostly domestic tourists making a beeline for the snack stands at Yinding Bridge over Houhai lake.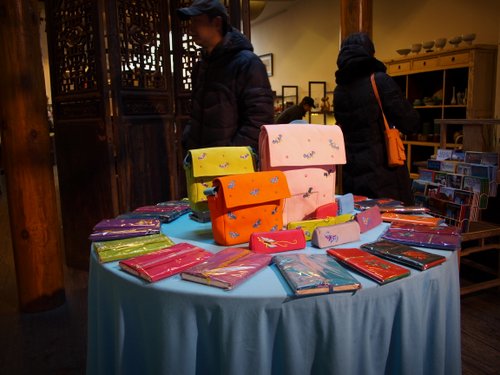 As a shopping destination Yandai Xiejie (and the Houhai lake area generally) is a way off the quality and originality of Wudaoying Hutong and Guozijian Street, so stores like 'The One' are doing sterling work.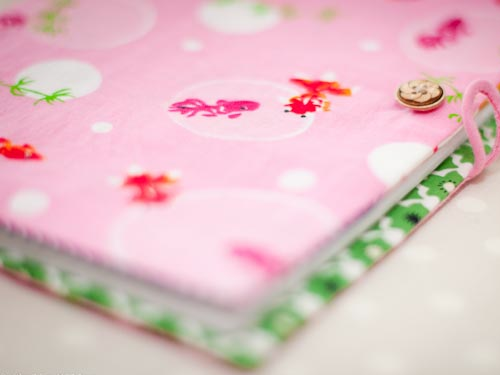 So next time you've got a birthday / anniversary /wedding to buy for, or you just want to treat yourself, make sure you take a look inside. You'll spot them by the window display full of lucky stuffed horses for the Lunar New Year. Neigh.
69 Yandai Xiejie (off Dianmen Wai Dajie), Xicheng District. This shop has now closed. Why not hire a tour guide for the day to help you shop Beijing instead? Get in touch at info@bespoke-beijing.com
---
About the author: Tom O'Malley is Propaganda Secretary at Bespoke Beijing. A lifestyle journalist, guidebook author, glutton and bon vivant, Tom is a tireless crusader for fine food, hospitality and tourist experiences in China's capital.