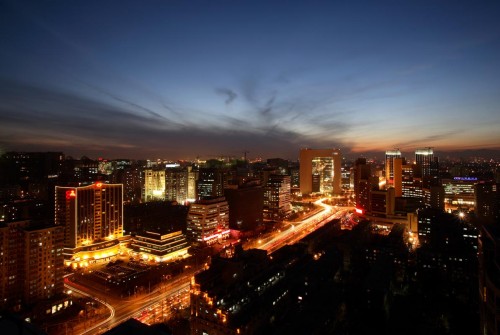 Touching down in a sprawling mega city of 20 million souls is enough to make even a seasoned traveller's head spin. Beijing seems bold, brash and very, very big to new arrivals. But the city is much more manageable than you might think. Which is why we've created a unique product – two, in fact – to make our guests feel instantly at home in China's capital.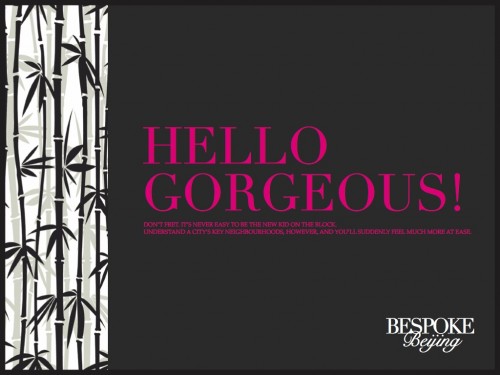 If you're an incoming Bespoke customer, we'll send you these iPad-friendly Beijing travel guides before your trip. The first breaks the city down to just five need-to-know neighborhoods. Aside from a handful of sights further afield, everything that's worth seeing, experiencing, eating and drinking in Beijing can be discovered in these 'hoods. Simple, eh?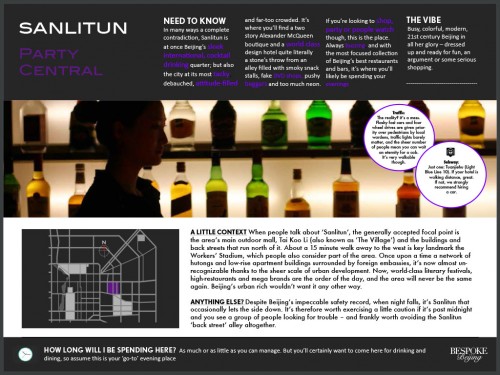 Stay up late in Sanlitun, Beijing's party central, or head to cool Gulou for hipster fun in a historic setting. Wherever you want to explore, we'll empower you with the context, the lowdown, and the need-to-knows, so you'll soon be an old hand in a new place.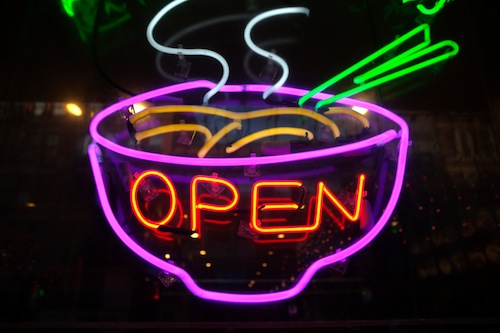 Combined with our personalised, up-to-the-minute savvy city kits or our brilliant tour guides and drivers, it's just about the best companion to a new city you could hope for, helping you make the most of your time, and experience the very best of an ever-changing city that traditional print guidebooks simply can't keep up with.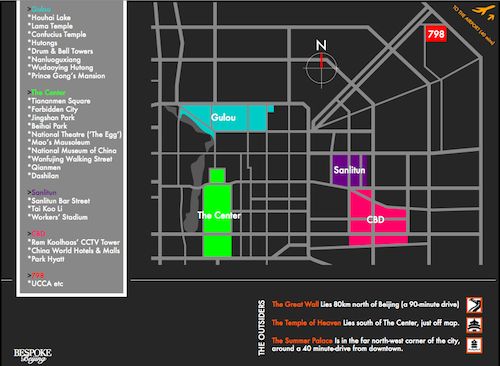 The second of our Beijing travel guides is the guide you wish you had every other time you've felt like a tourist in a new place. It's a concise digest designed to give you complete travel confidence, whether it's catching a cab, bargaining for gifts, eating and drinking well, or not being scammed. Bespoke shows you how to look like you know what you're doing, which, as travellers, is something we all want, right!?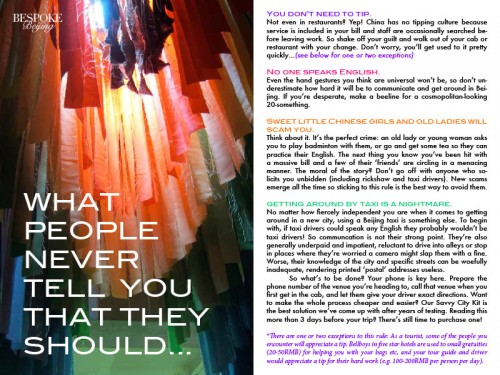 And yes, amongst other things, we tell you what people never tell you that they really should.  Because we're nice like that.
Our new Bespoke e-guides are free to all customers, whether you're booking a signature experience, a tour guide or just an airport pick-up. We'll send them to you a few days before your trip, so you can swot up on the plane, in the taxi, or even in the bath. Hey, whatever suits! So what are you waiting for, get booking!