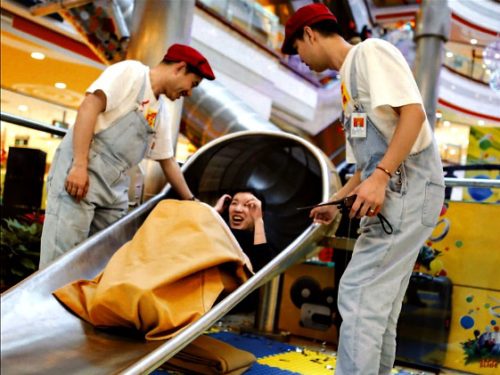 Is the Shanghai Tower a little bit too obvious for your taste? Thanks to a less than stringent attitude to health and safety, Shanghai has plenty more quirky, low key ways to get your pulse racing. Here are a handful of our favorites that you might not have tried yet.
Cannon-Fresh Popcorn
You might think of popcorn as a somewhat bland, low calorie snack. Fair enough but know this – in Shanghai's it's made on the street. In high pressure cannons. Each afternoon Mr. Du sits on Julu Road and fires up his ancient machine until it literally explodes, shaking houses and sending small children running each time a fresh batch is ready. A good way to get noticed, and a bargain at 5 RMB per bag.