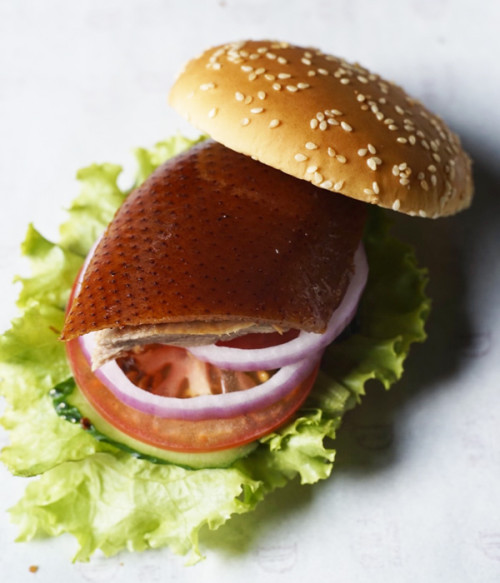 We have now seen and, most importantly, eaten everything. Because high-end Peking duck restaurant chain DaDong has just opened a new venture here in Beijing.
Behold Dadong Duck (大董鸭), a take on Peking duck so casual that it comes in a sesame-seeded bread bun. Before we go any further (and we ordered the entire menu), we would like to point out that the duck burgers contain a big piece of duck meat, complete with its crispy skin, and not some monstrous reconstituted duck meat patty.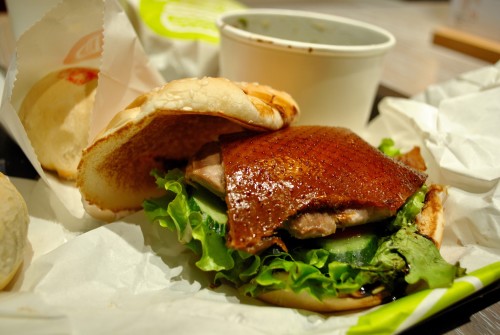 It may be an overclaim to call it a restaurant, given that you order from a McDonald's counter with screens of the current offers, but the space is bright with floor-to-ceiling windows set amid greenery at China Central Place, Dawang Lu. There is a documentary playing on a screen about Dadong himself, but the upbeat Mando Pop is all you'll hear.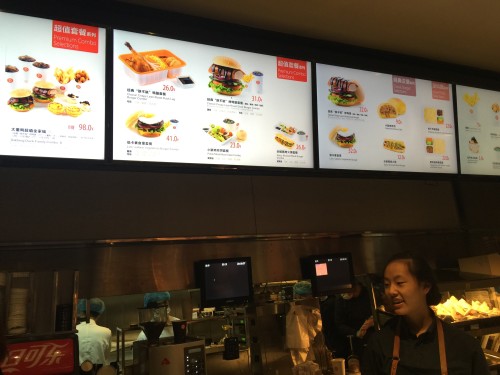 We ordered all the sides available. Sadly the Salt & Pepper Duck Chops were sold out, but the chicken nuggets, petite meat moon cakes, lao gan ma spicy mashed potato and seaweed nori soup were plentiful and cheap, from 5 to 12 yuan each. We ordered everything and with the burgers themselves being just 22RMB our bill came to just over 100 yuan. You wouldn't get a lot of duck for that in Dadong's more upscale branches.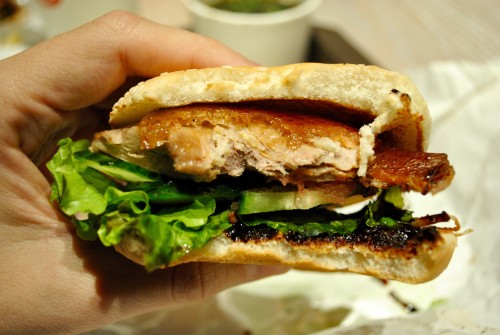 So how was it? Actually not bad at all. You get a nice big piece of crispy, buttery, fatty skin atop a piece of meat bigger than you'd ever get served at a duck restaurant (where does it all go?). All the duck pancake components, sans pancake, are present and correct: the onions are shredded in with the sauce, the plentiful slices of cucumber add crunch and then there's the bonus lettuce and cucumber to remind you it's a burger.
You've a choice of sauces including spicy, but we went for classic duck sauce – a tad more bitter than what you'd get in a duck restaurant. But for almost the same price as a Big Mac, it's a pretty sweet and fatty deal.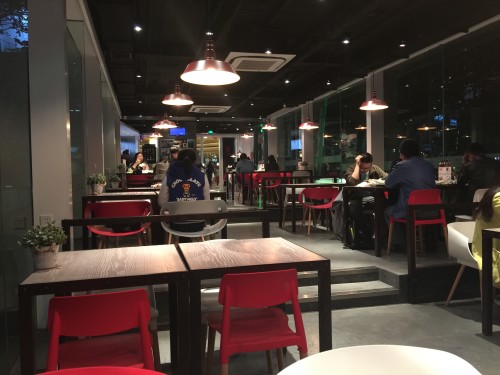 Get your own duck-in-a-bun at Dadong Duck, 19 Club, China Central Place, 89 Jianguo Lu, Chaoyang district (6530 7200). Want more quirky food experiences? Bespoke's Street Snacks Tour is the one for you! 
*Pun absolutely intended.