1. The Back Alley Bow Tie Showroom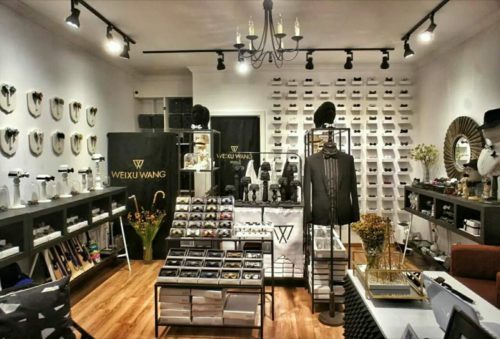 Shanghai's glam ladies enjoy a reputation as the nation's most fashionable, but the city's millennial gents are snapping at their heals thanks to up-and-coming designers like Weixu Wang. His quirky little studio is tucked down a narrow lane behind the elegant old Meilong Zhen restaurant just off Nanjing Xi Lu, and you'll need to pass groups of knitting aunties and bathtubs full of goldfish in order to find it. Inside, you'll find a dazzling array of bow ties made from almost every conceivable material (including plastic ceramic and metal) that cover all the bases from conservative to crazy! Weixu Wang is at 1 F, Building 72l Nanjing West Road 1081.

2. The Great (Free) Glass Elevator Ride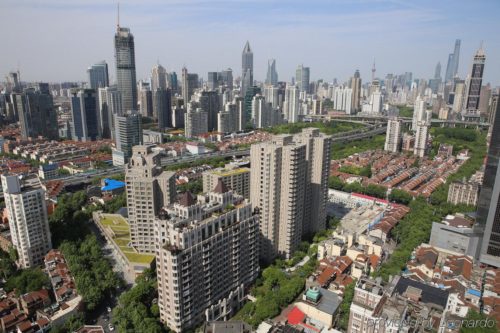 The glorious old Art Deco wing of the Okura Garden Hotel – formerly the 'Cercle Sportif' – is well worth exploring, however many ignore the modern tower block stuck on the back. It does offer one wonderful gift though: a glass elevator on the outside of the building that whizzes from the lobby to the 33rd floor, giving those inside wonderful views right across the rooftops of the former French Concession and across to the skyscrapers of Pudong. Even better, the staff doesn't seem to mind outside guests bumbling about, as long as you keep it low key. The Okura Garden Hotel is at 58 Maoming Road.
3. The Under-The-Radar Watertown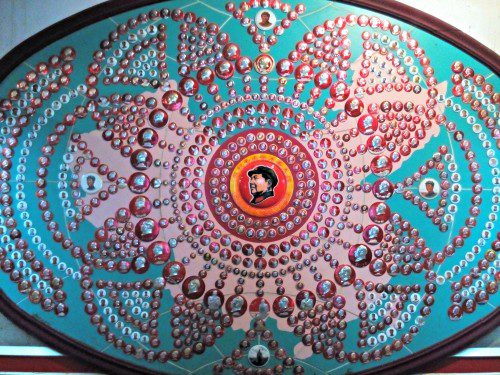 You've probably heard of tour- bus-filled Zhujiajiao and Wuzhen already, but tiny Fengjing flies well under the radar and is rarely crowded. Only about an hour from downtown by bus or car it's a great little day trip and entry is free. We recommend purchasing the 50RMB tong piao which allows you to access all of the mini-museums and temples in the town's old quarter. The 'Site of the Former People's Commune' is Bespoke's personal favorite, as it includes a rare exhibit on the Cultural Revolution era, not to mention a chance to explore a disused bomb shelter and a quirky museum dedicated exclusively to badges bearing images of Mao Zedong! Fengjing Water Town is in Fengxian District. Best way to get there? Hire a Bespoke car and driver.
4. The Secluded French Concession Garden Café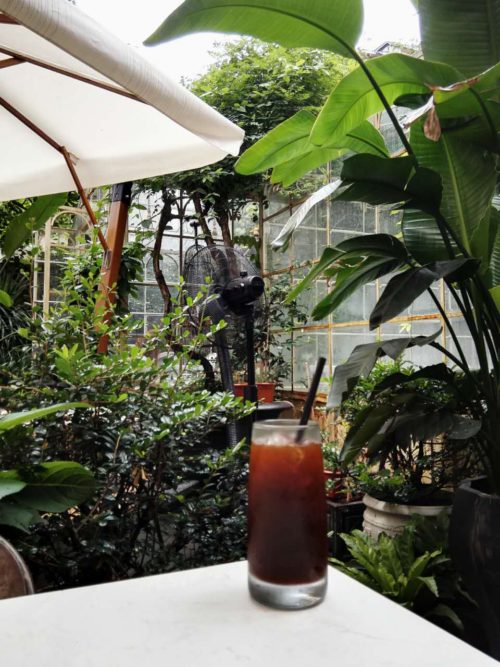 Ah, those sunny days where prized terrace tables are wrestled over on the likes of Anfu Road. Luckily, few know about the idyllic garden tucked away behind an otherwise unassuming furniture store right opposite Bespoke HQ on Julu Lu.  The space, rarely bothered by visitors other than a few local cool kids, has an English country garden meets tropical Shanghai vibe. Bring a book, order a glass of iced coffee and pretend you're somewhere else for an hour or two.  R.G.F is at 405 Julu Lu (near Shaanxi Nan Lu).
5. The Park Bursting with Local Life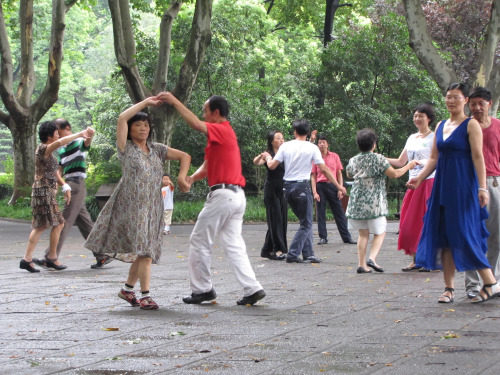 Let's face it, tourist-laden Fuxing Park is way too obvious a summer picnic spot for those in the know. Whilst the former French Concession is being overtaken by fancy flower and wine shops, the good residents of Hongkou District truly know how to keep it real. Lovely Lu Xun Park, named for the legendary writer who spent many years living nearby, has had a revamp of late, but big groups of singers, dancers and bird enthusiasts continue to gather here, lending a fantastic local atmosphere. The gritty but 'authentic' surrounding neighborhoods are great for a wander, too.  Lu Xun Park is at 146 East Jiangwan Road. The nearest metro stop is Hongkou Football Stadium.
6. The Killer Lunch Deal with a Killer View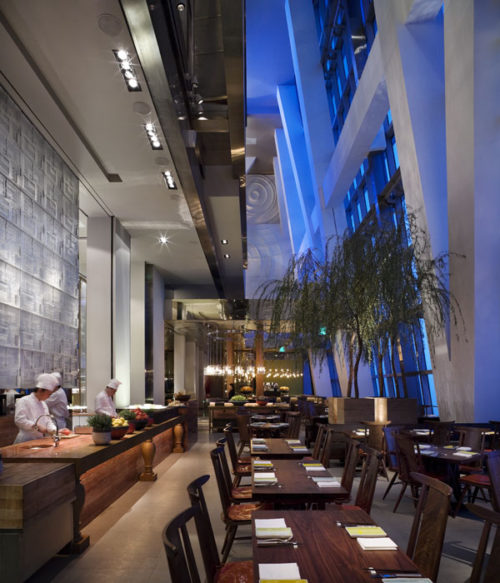 So you could spend 150RMB and jostle with rowdy tour groups for elevator space to get to the viewing platform atop the 'Bottle Opener'. Or you could do what Bespoke does: call the Park Hyatt's 100 Century Avenue restaurant, which enjoys essentially identical views from a couple of floors below. Not only have you just outclassed the clueless competition, but with weekday set lunches starting from 130RMB, you've also saved yourself 20 kuai and bagged a delicious meal in the process. Now that's what we call a bargain. 100 Century Avenue is located on the 91st floor in the Park Hyatt Shanghai Hotel. Set lunches are served Monday to Friday from 12-2pm.
7. The Booziest Gym in Town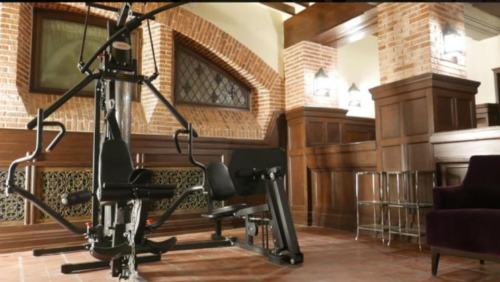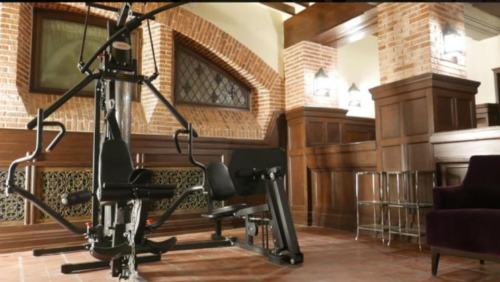 If you are one of those for whom the thought of a post-workout drink acts as serious motivation, then we might just have the perfect exercise venue for you. The Jinjiang group has just reopened the Metropole Hotel, an iconic property of Old Shanghai and one time sister to The Peace Hotel, as an affordable but trendy downtown bolthole. While sadly most of the building's interiors have been lost over the years, there is one room that retains much of its original look. The American Bar, a legendary drinking den for Shanghai's expats, has been turned into a gym – wooden bar top, old whisky casks and slightly saucy stained-glass windows remain. You can almost smell the cigar smoke and loitering gangsters, now they just need to plug in those beer taps and we'll be regulars… The Jinjiang Metropolo Bund Circle Hotel is at 180 Jiangxi Middle Road.
A fully customized trip with Bespoke can include all the above and much more. Ready to start planning? Take a peek at our Trip Customization Services.