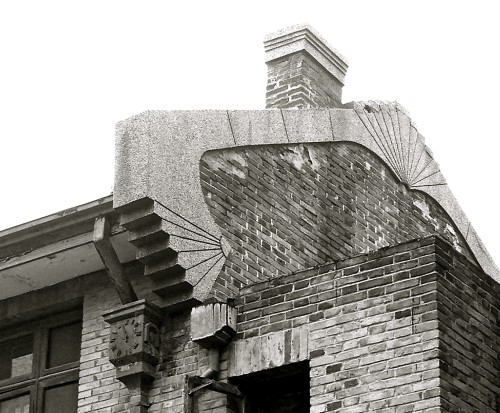 We've finally recovered from The Shanghai World Congress on Art Deco (by putting our feet up on a 1930s vintage ottoman and lighting a pipe, obvs), but if there's one thing we learned while co-organising the tours for this rather fantastic forum, it's that Nanjing has just as much to offer in the Art Deco stakes as Shanghai.
That's right, Nanjing – or Nanking as it was transliterated back in the day – served as capital of China from 1927 to 1937, and then-president Chiang Kai-shek employed a host of international and foreign talent to turn it into a thoroughly modern metropolis. Whilst our tour, with fifty Art Deco lovers in tow, took in a host of sites, we've whittled it down to a few favorite discoveries below: with special thanks to Patrick Cranley and Tina Karagaratnam at Historic Shanghai for their extensive research.
The Majestic Theater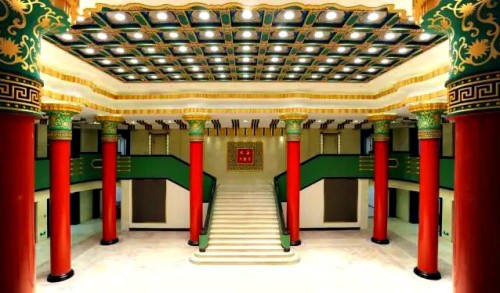 This old theater, right in the middle of the city center, has retained its gorgeous lobby bursting with color and 1930s flavor – despite adding ugly ticket machines and chopping up the main auditorium. It's still a fully functioning and very popular cinema to this day – but is now known as the Da Hua.
The Mei Ling Palace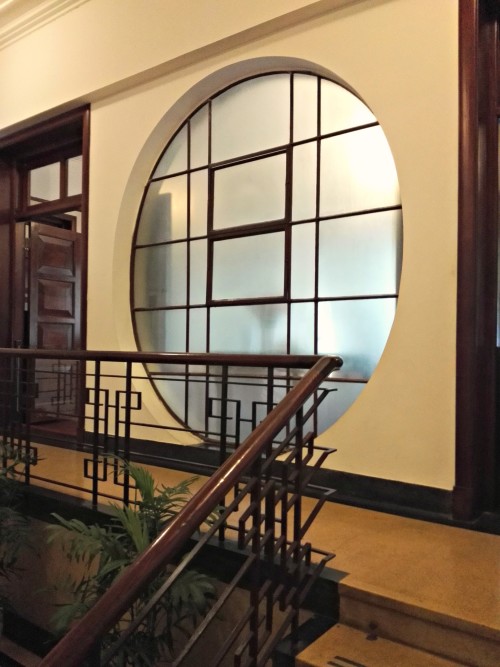 This fantastic mountain villa, now a small but excellent museum, serves as a window in the lives of the ruling elite. This was a retreat for president Chiang Kai-shek and his wife, Soong Mei-ling and includes their rather lovely vintage car parked in front. Tour their living quarters, which include a private Christian chapel, and take a look at their separate bedrooms where, we're told by the informative audio tour, Chiang was a teetotaler who always slept early whilst Soong liked to 'drink and smoke late into the night'. There's an ashtray and empty whisky glass strategicallyplaced next to her bed, just in case it wasn't clear.
The Music Stage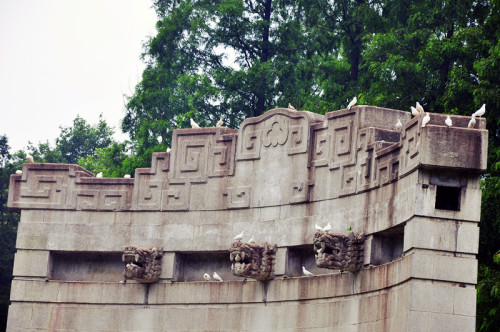 Just in front of the Sun Yat-sen Mausoleum, but often overlooked, this dramatic piece must have been quite the place to watch open air concerts. It was designed by architect Yang Ting Bao who was responsible for a large number of buildings from the era and beyond (he went on to deign Mao's Mausoleum in Beijing, for example).
The Linggu Pagoda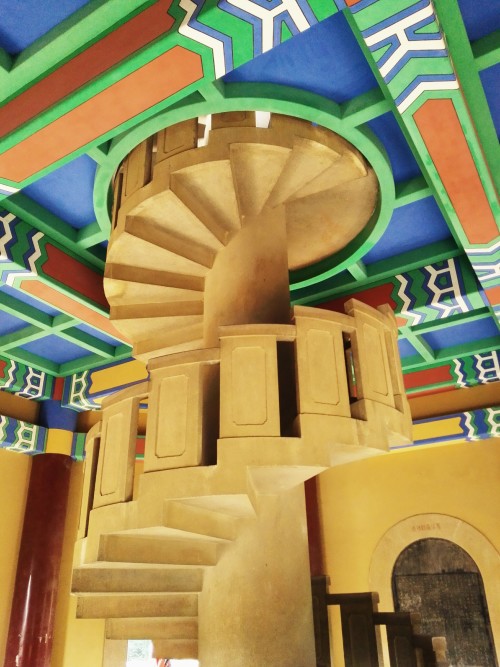 The Linggu Temple dates back to the Ming Dynasty as a place of worship, but in the late 1920s it was given some thoroughly contemporary additions as this spectacular pagoda was added to the grounds. It was designed by prolific American architect Henry K Murphy.
The Sun Fo House

A real treat (if you can get in). This lemon-yellow villa was built in 1949 and wouldn't look out of place in Miami. The intended occupant? Sun Fo, the son of Sun Yat-sen. It's now a guesthouse operated by the air force and a favorite of government dignitaries, but it does accept foreign visitors if you're discreet about it.
The Central Stadium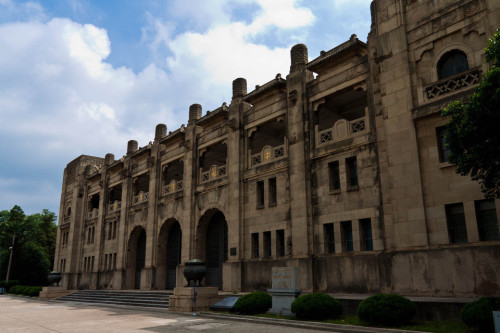 Now hidden away in the Nanjing Sports Institute, this stunning stadium would have been one of the most sophisticated of its kind when it was built in the early 1930s. Luckily, it's still open to the public allowing the likes of us to explore at will.
Want to explore old Nanking with Bespoke? Private tours can be arranged. Get in touch for more information.