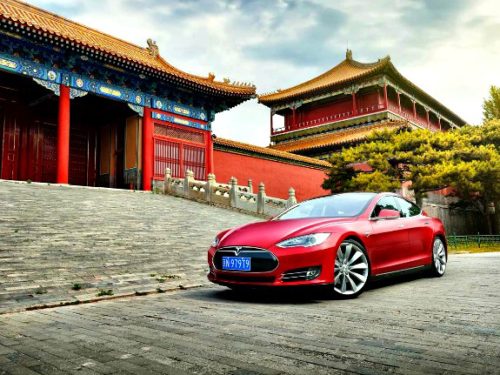 At Bespoke we've always put a lot of effort into making sure our vehicles are the best out there. In-car Wi-Fi as standard, besuited drivers, a choice of soundtrack and a bunch of other useful little knick-knacks like phone chargers and umbrellas. But now we're attempting to up the game further with a couple of sexy new additions to our touring fleet.
From this month onward we're unleashing a handful of hot red Tesla cars onto the city's mean streets. Those touring with us will have the option of booking one of these natty numbers to cruise around town allowing then to relax in in the knowledge that not only are they clearly out-cooling the competition, but also that their entirely electric vehicle is giving the city's sometimes-less-than-perfect air quality levels a bit of a break. Result!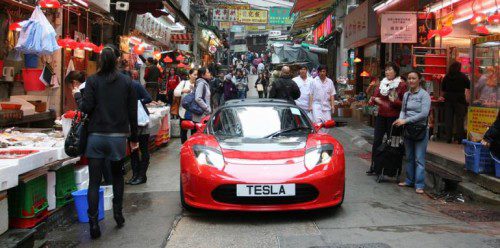 For those not familiar with the Tesla brand, the company is helmed by visionary billionaire Elon Musk, and has created what we think we can safely say are the world's most desirable electric vehicles. Given the huge Chinese car market as well as the country's environmental issues, it's perhaps not surprising that the company has its sights trained on this part of the world, pledging to open a factory in China as soon as demand permits. In the future, then, expect to see a lot more of Tesla in China, but until then Bespoke is your best bet for a day in the world's chicest electric car.
Want to hire a Bespoke Tesla car in Beijing or Shanghai? Starting at 1,600RMB for an airport transfer we've got you covered. Just get in touch (info@bespoketravelcompany.com) or find out more about our Car Services in general here.