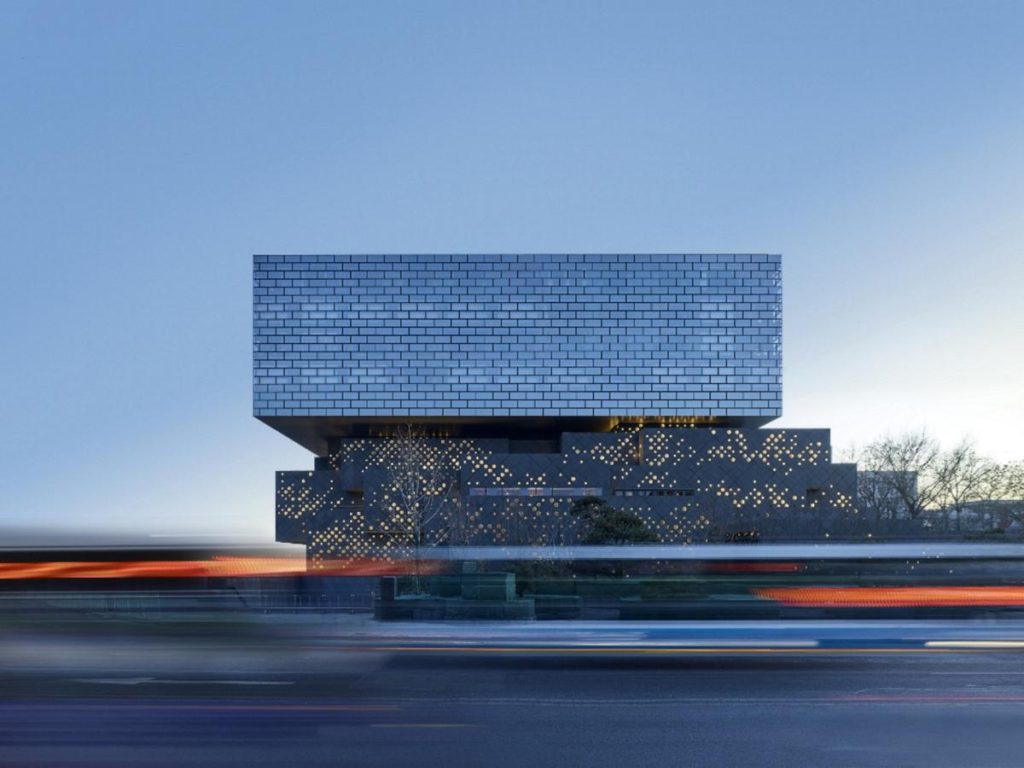 We've always loved the chic design of Shanghai's Puli Hotel, which stands out among the sea of powdery gold and crystal-chandeliered interiors characterizing the city's historic properties. With its unapologetic, black marble-tiled lobby and bright pops of color from various flora and fauna, it's straight-up gorgeous. In fact, its design chops are so well established, it even gets a nod in Kevin Kwan's Crazy Rich Asians series.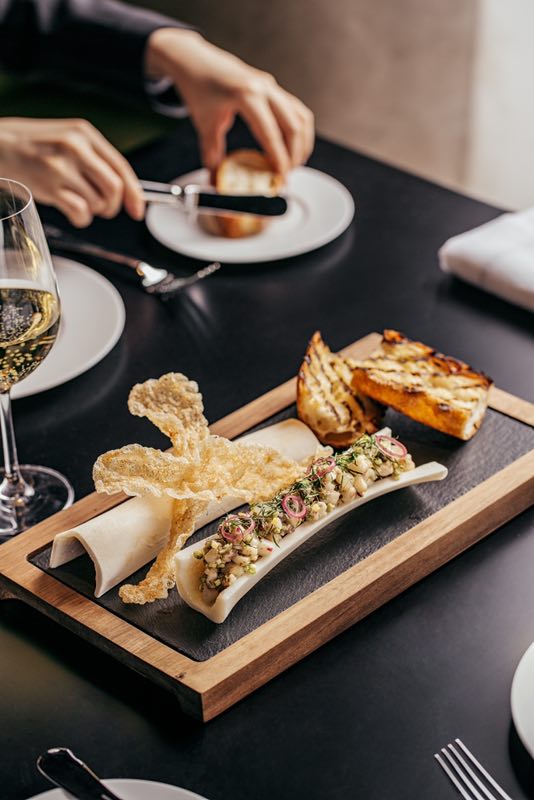 Now the company behind the brand – Urban Resort Concepts – has finally decided to share some of the sexy with Beijing, opening new hotel The PuXuan right opposite the National Art Museum.
Not only has the building been designed by Starchitect Ole Scheeren (the same one that designed the city's iconic CCTV Tower), but The PuXuan's signature restaurant boasts a head chef from Ultraviolet – the only Shanghai restaurant on the World's 50 Best list. This is all a round-about way of saying that with their newest property, they're not messing around.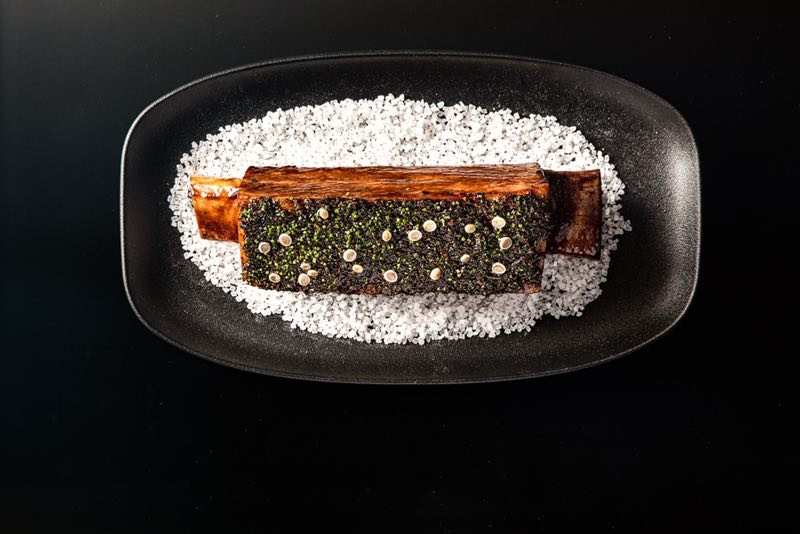 The location is pretty special too. Bespoke is often asked if there are any hotels with views of the Forbidden City, and this is as close as you're going to get. Just a stone's throw from the Palace Museum's north gate, certain rooms on the building's west side have a direct line of sight.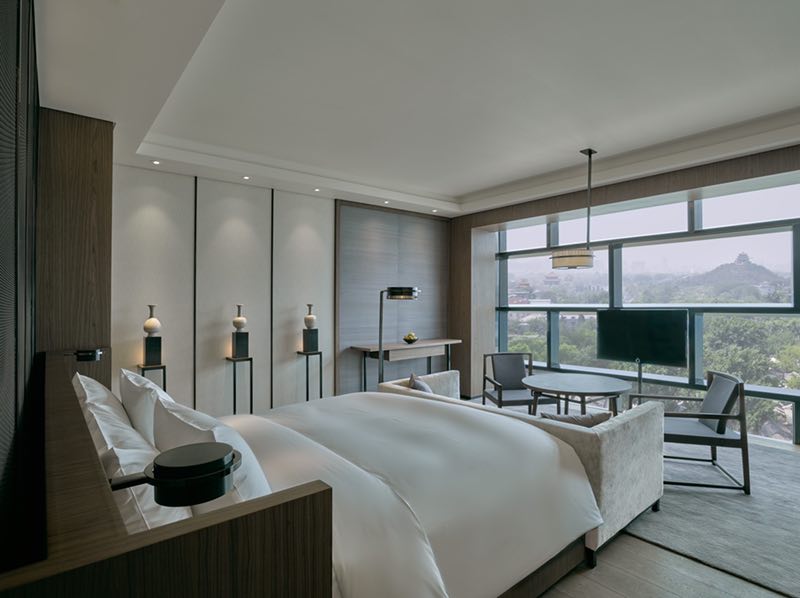 Happily, the hotel has also made the most of its great location by incorporating a number of terraces so that diners, drinkers and guests alike can gaze out across old Beijing. We can't think of a better place to be, come summer.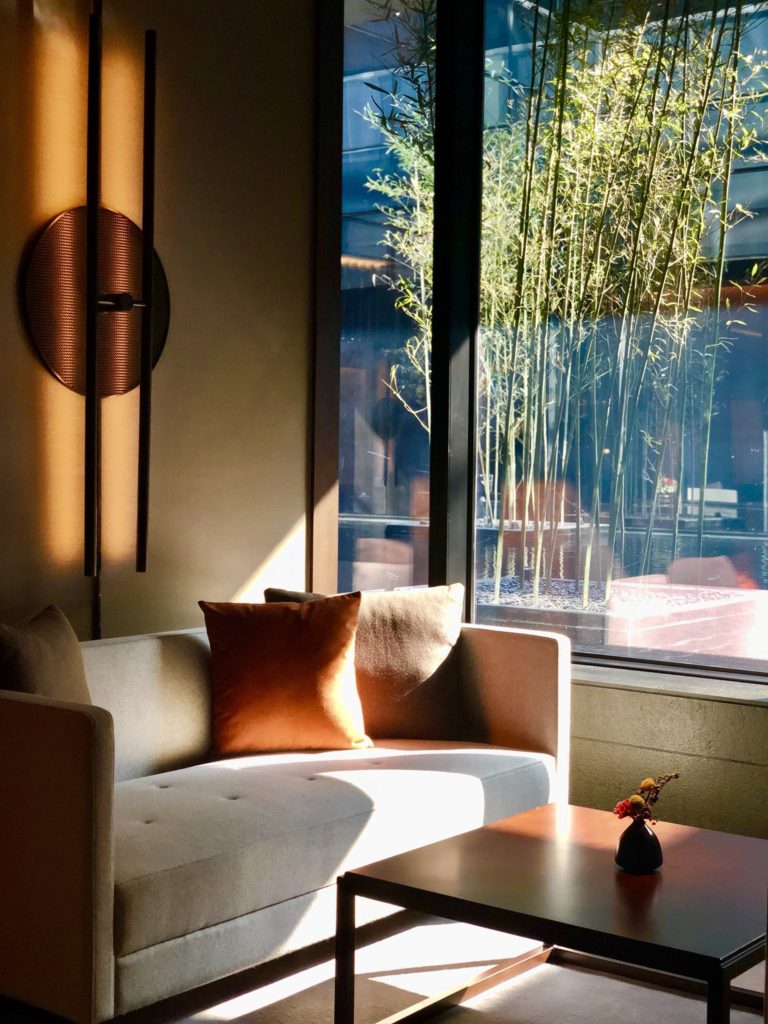 But perhaps our favourite space is the lobby on the 4th floor, which surrounds a central outdoor atrium complete with a calming, dark pool of water and swaying bamboo. On the east side is a beautiful little library, and beyond, the lobby lounge. Our top tip? Ask staff to sit you where you'll have the most magical view of the temple atop Jingshan Park's Coal Hill. If you get it right, you'll see it framed to perfection as if you're gazing at a painting.
The PuXuan 1 Wangfujing Street, Dongcheng district (opposite NAMOC), Beijing. Rooms from around 2,500RMB per night.
Recommending the best hotel to suit your requirements is what we do best as part of our Trip Customization Service, so get in touch with us to book the perfect Beijing trip.