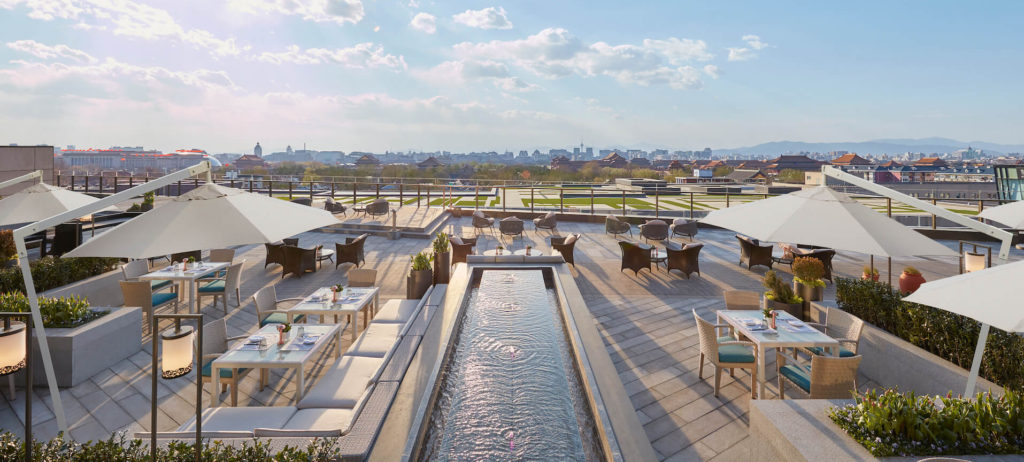 We're just going to get straight to the point (we like efficiency round here): The Mandarin Oriental in Wangfujing has the most gorgeous hotel rooms in Beijing. Hands down.
These rooms are so pretty, and so striking, and so immaculately put together that we don't think anywhere else comes close. It takes us a minute to figure out quite why we love them so much, but then we realise it's the height. The fifth floor rooms' 3.2m high ceilings and windows are emphasized in the best possible way by a contemporary four poster bed that towers above its occupants. The floor-to-ceiling windows have a similarly striking effect.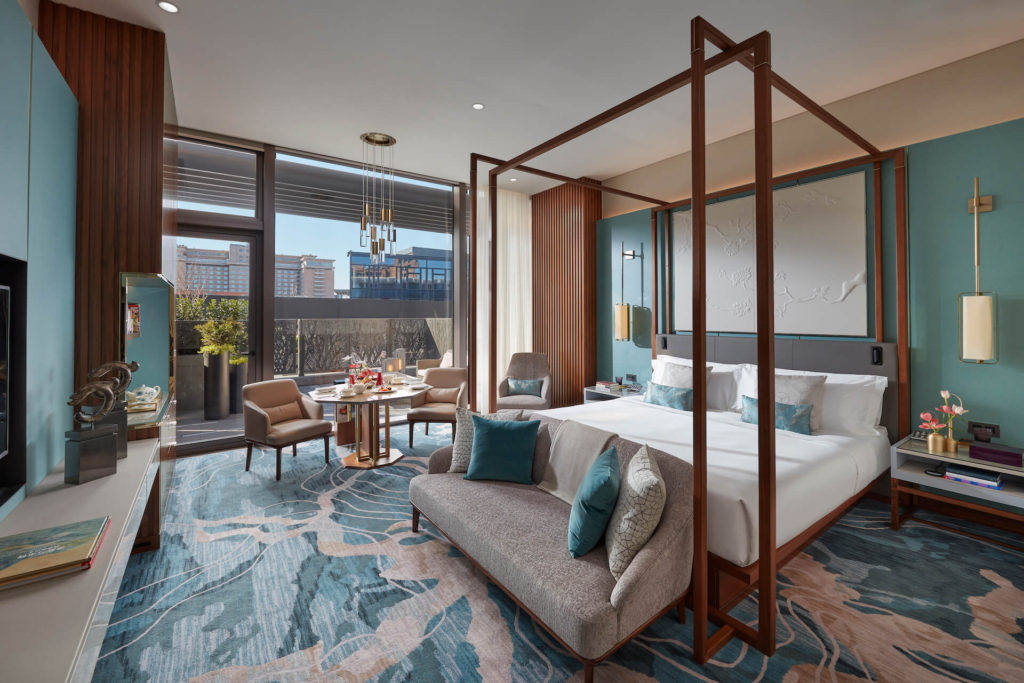 Decked out in soft green tones inspired by Longquan Celadon and well-placed touches of Chinoiserie, the space just oozes luxury. The tea set? Wedgewood. The speakers? Bose. The bath products? Diptyque. The hairdryer? Dyson. In short, no expense has been spared – and it shows.
Part of the new Wangfu Central mall on Wangfujing street, the MO is in prime position for those Forbidden City views – and delivers in spades thanks to a sprawling roof terrace that spans the width of two restaurants. This is the hotel's pièce de résistance – the showstopper that will draw residents and locals alike.

Feminine and elegant Café Zi (offering pan Asian cuisine) is bright and airy and opens out onto the large terrace if you're looking for a light bite and a glass of wine in the sunshine. However it's the hotel's Mandarin Grill + Bar that deserves most attention.
The DNA of its famous Michelin starred Hong Kong counterpart has been encoded into the menu with its oysters, lobsters and charcoal grilled steaks – but the restaurant itself has a totally different décor.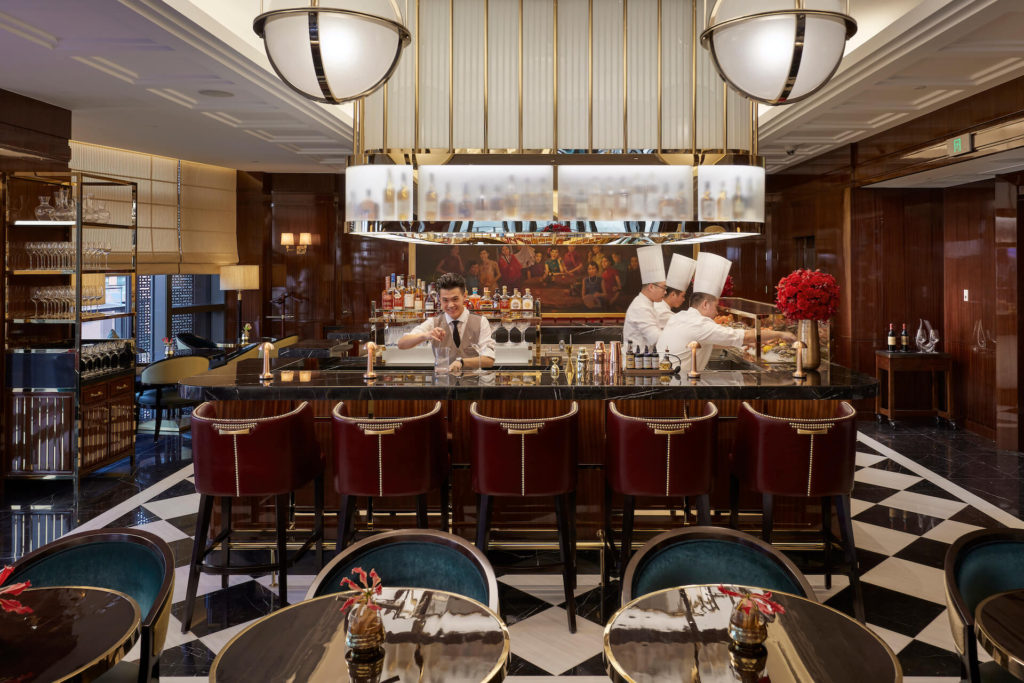 Whether you visit for lunch or dinner, you're instantly transported to a plush, art deco New York steakhouse circa 1929; that is until you see the Forbidden City and Beijing's western hills shimmering in the distance. It's a pretty epic restaurant, let's put it that way.
And finally the MO Bar is well worth a mention too. Beautifully crafted cocktails, staff decked out in Vivienne Tam, and an interior so sumptuous you'll actually want to dress up for it make this a destination in its own right.
We've waited 10 years for Mandarin Oriental to reappear in the capital after its original property in the TVCC tower burned down – happily, it's been worth the wait!
The Mandarin Oriental Wangfujing 269 Wangfujing Street, Dongcheng district. Opposite Hamley's (Tel: 8509 8888). Website here. Rooms cost around 3,800RMB per night.
For help choosing the right hotel for you – and making the most of your time in Beijing, get in touch with us at info@bespoketravelcompany.com or browse our full list of services in the city here.