Over 600 years in the making, The Temple Hotel Beijing is at long last rolling out the red welcome mat. A beguiling combination of boutique luxury and ancient temple architecture, is this Beijing's most exciting hotel opening, like, ever? Read on and find out.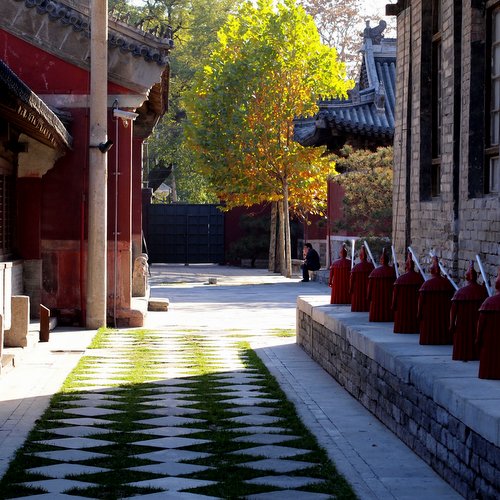 The Temple Hotel's centrepiece and namesake is Zhizusi, or The Temple of Wisdom – a stunning example of Chinese Buddhist temple architecture. Commissioned by the Kangxi Emperor in the 1600s, it was one of a trio of Beijing temples designed to print Buddhist religious texts, and later became a private residence to a prominent Tibetan Buddhist religious leader.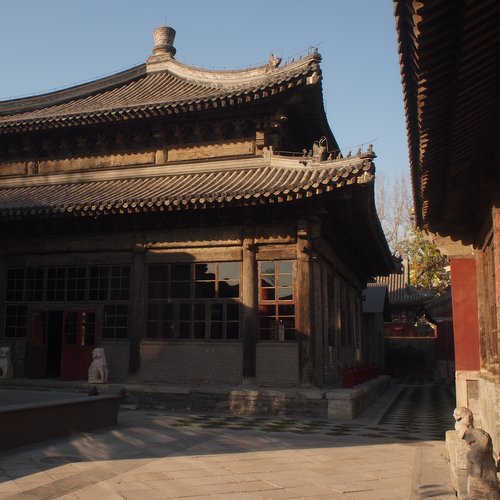 The most remarkable thing is that this 3,500sqm temple complex, in its current state so painstakingly restored (it won an Award of Merit at the 2012 UNESCO Asia-Pacific Awards for Cultural Heritage Conservation) was all but forgotten just a few years ago. Like many surviving temples in Beijing after the 1950s, it was converted to civilian use and was gradually swallowed by its surroundings over time. In the 1970s, Zhizusi was a factory making black and white television sets – this probably helped spare it from demolition.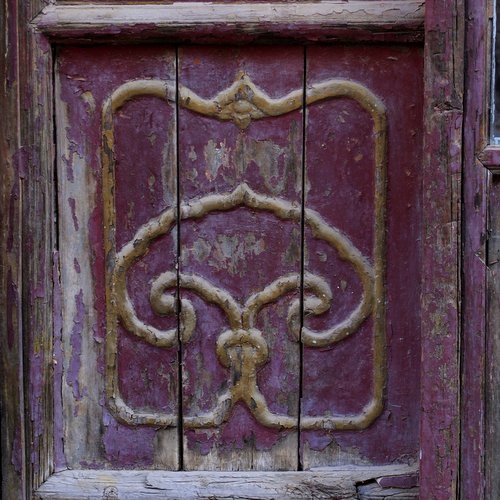 The long-awaited opening of The Temple Hotel is the final piece in the puzzle for a heritage lifestyle complex that already includes Bespoke favourite Temple Restaurant Beijing, several art gallery spaces and event rooms, plus exterior art installations in the temple grounds itself, created by Chinese contemporary artist Wang Shugang.
First, some basics: the hotel has 8 guest rooms, four of which are housed in former monks quarters and a prayer hall  beside the main temple hall. The other four are in annexes built during the TV factory era in the 1970s. Of the eight rooms, two are duplexes, and one is a large suite. At time of writing, prices range from 2,000 to 4.500 RMB per night.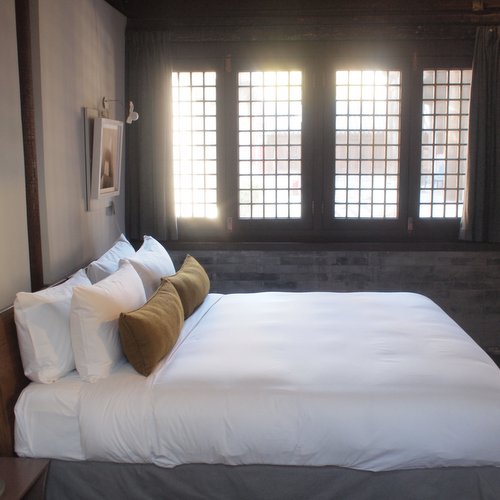 The four rooms housed in the historic temple building boast tall ceilings latticed with old beams, and floor tiles polished to a dark lustre that conceal cosy underfloor heating. The furniture is as varied as the art on the walls – here a custom-made Communist-style chair and desk, there an antique opium bed.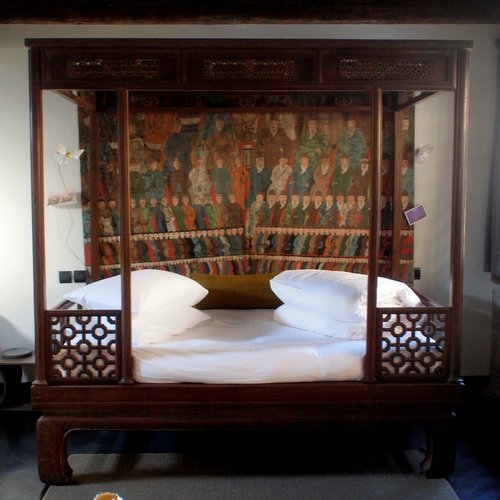 Tech-wise, the rooms have iPhone style dock music players but eschew televisions (the hotel can provide iPads for guests). Three of the eight bathrooms have tubs and separate shower rooms, the rest shower rooms, and toiletries come courtesy of New York's (MALIN + GOETZ) brand. Nespresso machines are installed as standard and a free mini bar is stocked with goodies. Temple Restaurant Beijing is just next door of course, open for casual fine-dining at lunch and dinner. Breakfast is served in-room 'Bento style', in a clever custom-designed box with various drawers and compartments.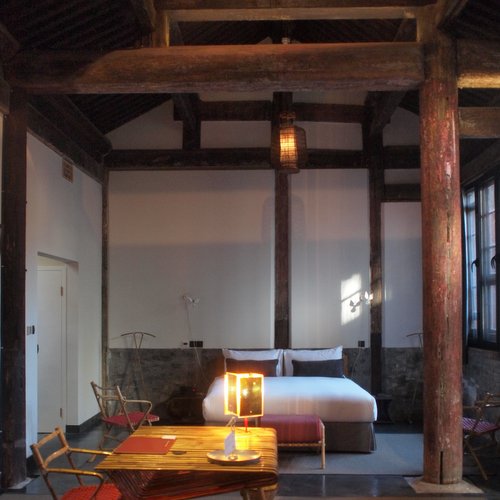 The Dragon Phoenix Room pictured above is the largest of the historic four, housed in a cavernous 75 square metre former prayer hall, with lots of artistic touches (you can just see the quirky Indian bamboo table and chairs in the photo), a large bathroom with tub and shower room, and a generous seating area surrounding the aforementioned antique opium bed, which doubles as a giant coffee table or extra sleeping space.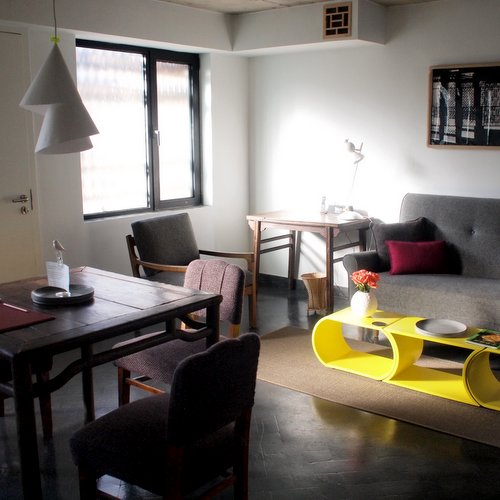 The rooms in the 1960s annexes are by no means an inferior choice to their temple-dwelling counterparts. The hotel designers have riffed on a socialist industrial theme befitting the building's former factory function, with minimalist furnishings, exposed ceiling girders and simple white walls. It's brilliantly done, down to details like the luscious grey cashmere material used for the curtains.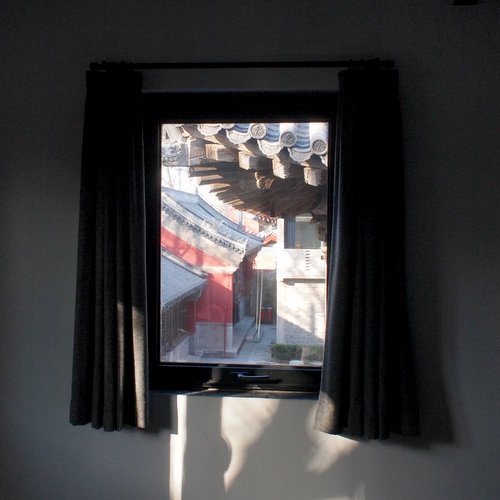 Two of the four 1960s rooms are duplexes – one with its own balcony, the other with a separate entrance opening on to the hutong alley for extra privacy. All four are characterised by lots of light and lovely hutong / temple views.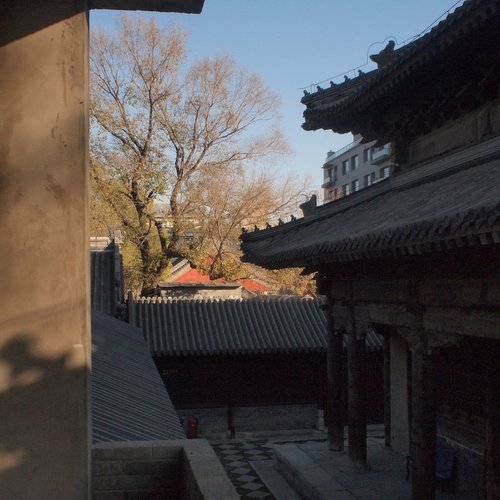 The public areas of The Temple Hotel are full of discoveries. The chamber behind the main temple serves as the hotel's lounge, filled with Mao-inspired art pieces and furniture, with plenty of space for relaxing, hosting guests or even small business meetings. The hotel is also the home of Gathered Sky, the first permanent light installation by artist James Turrell in China. Guests can attend 'Sunset Session' viewings for free, and anyone can go along at sunset every Sunday to view it. Tickets cost 150 RMB, and you can get more information here.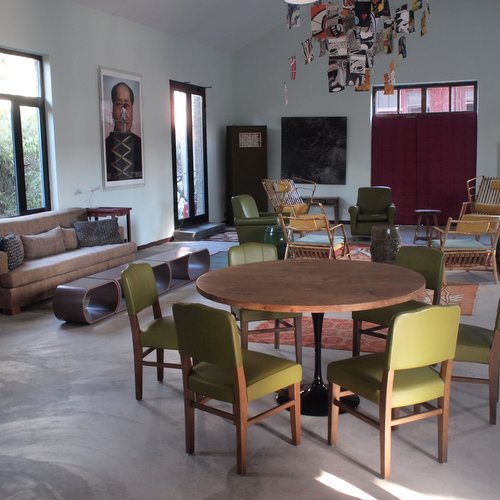 For larger functions, the main hall can be put into service, or several other annex buildings like the one below used for a recent lecture (and another, not pictured, where London Mayor Boris Johnson gave a talk on his recent Beijing trip!)  The Temple Hotel also runs 'Gallery', it's own exhibition space, with three to four exhibitions a year. Currently it's the Lost Dreams Series and Speechless Series 2012 -2013 – New Etchings by Zhang Xiaogang, produced by 2RC Studio, which will be running until 26 January 2014.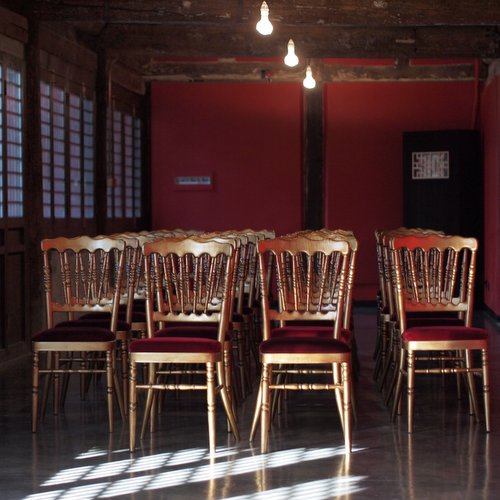 Summing up: We've been giddy about The Temple Hotel ever since we first got wind of its development back in 2011, and  while we're yet to stay the night, on first look we've very excited. Perhaps the defining feature of the hotel (and one that doesn't come across too well in the photos) is the sheer amount of art everywhere. Photography, contemporary painting, sculpted light fittings — for art lovers The Temple Hotel is as good as it gets. Equally its interior design, which plays with ideas of ancient and contemporary, socialist and spiritual, is really well done.
And while the hotel doesn't offer the extras you get in a big international chain (spa, pool, fitness centre, etc), it's a short walk to the Forbidden City's northern moat, the leafy mound of Jingshan Park, and other central sights. Equally the complex is in the heart of a very active grid of hutong alleyways which are fun to explore. And let's not forget the Temple setting. Few locations can compete with that. Look out for more on The Temple Hotel soon!
---
About the author: Tom O'Malley is Propaganda Secretary at Bespoke Beijing. A lifestyle journalist, guidebook author, glutton and bon vivant, Tom is a tireless crusader for fine food, hospitality and tourist experiences in China's capital.