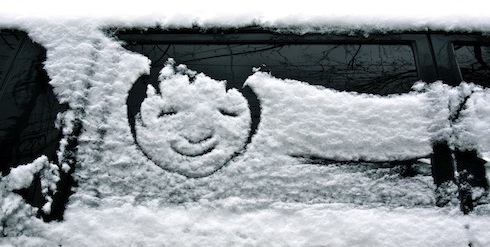 This may come as a surprise, but winter is one of our favourite times to be in Beijing. There are a number of things you can only enjoy once the temperature drops. So here's our pick of the best to remind you why visiting Beijing in Winter rocks.
GO TO THE GREAT WALL – AND HAVE IT ALL TO YOURSELF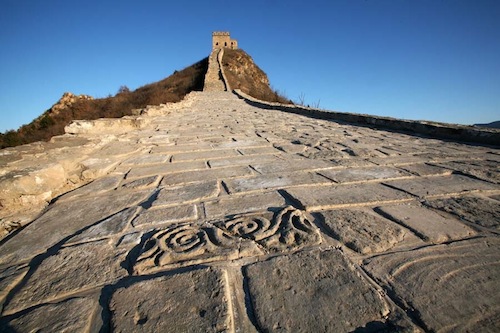 There's nothing better than a trip to Beijing's number one tourist attraction without the tourists! We recommend the Mutianyu section for its mixture of old and restored ramparts and proximity to downtown. And you never know, you may be one of the few to see it in the snow. This client did, and she loved it so much she made a video! There's nothing like a good long hike on one of the Wonders of the World to blow away a few cobwebs.
CHANNEL YOUR INNER CHILD AND GO ICE BIKING ON HOUHAI LAKE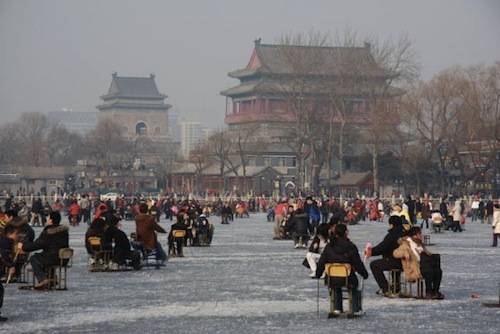 This is definitely the most fun of all Beijing's traditional wintery pastimes. From December to late February, Houhai Lake forms a delightfully Bruegel-esque scene. Literally hundreds of children and adults whizz about on skates and ice bikes while others pay a few mao to play shooting games and still more watch from the banks. Whether spectator or participator, you can't fail to enjoy yourself.
MARVEL AT ELDERLY ICE SWIMMERS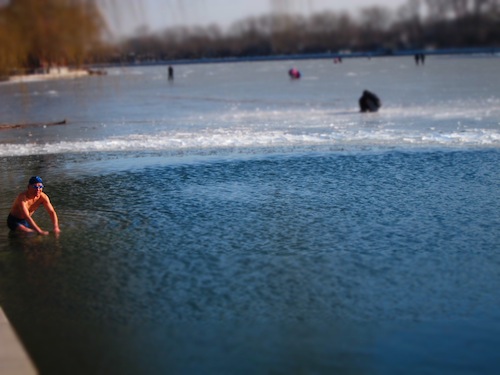 You'll have to be up nice and early (around 7am) to get the chance to see Houhai's swimmimg club out in full force by the lakeside. Some of the regulars are well into their 60s and like nothing better than to plunge into the waters of a frozen lake and do a few laps. Trust us, it's quite something!
TRY A TRADITIONAL STREET SNACK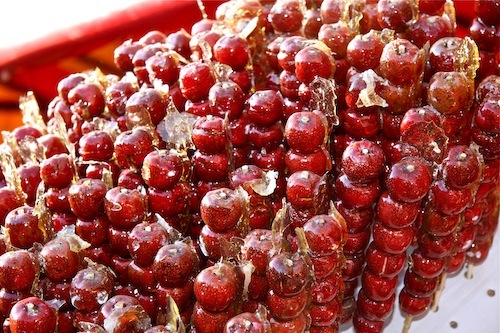 Ignore the naysayers and take any opportunity you can get to enjoy a steaming hot sweet potato, tasty jian bing (savory pancake) or tang hulu (candied haw berry stick) from the hawkers peddling them by the street sides and subway entrances. Delicious!
'DO' CHINESE NEW YEAR PROPERLY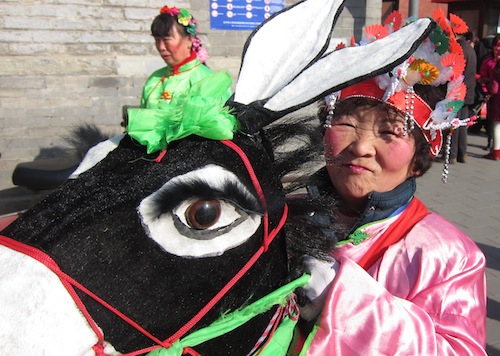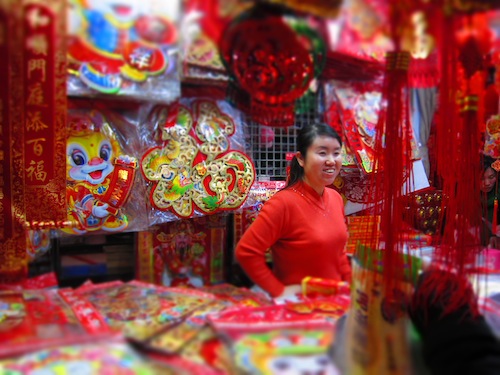 This once a year (and in some cases lifetime) event is unforgettable. Until you've seen (and heard!) several 10s of thousands of fireworks going off in every conceivable corner of the sky for hours on end on New Year's eve, you've seen nothing. And the New Year temple fairs! The best photo opportunity you'll get all year. We recommend making your way to Donghua Temple on Chaoyangmenwai for a chance to see the locals enjoying centuries-old, traditional festivities (puppet shows, peddlers and parades) rather than the more modern ones you'll find at Ditan Temple.
SAVOUR A GOOD HOT POT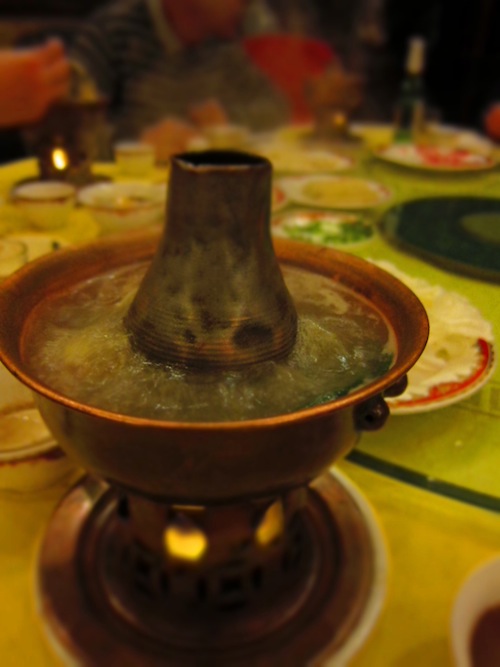 Beijing summers were made for eating Xinjiang chuan'r (lamb kebobs) on little plastic stools in the street; Beijing winters were made for sitting around a steaming hot pot in an rowdy restaurant. There's nothing like stepping from the freezing cold into a bustling branch of Hai Di Lao and enjoying a lavish 2-hour dinner, before heading back out, warmer, happier and more full than when you arrived.