You told us and we listened. 
We know as locals you appreciate the quality of what Bespoke does, but that the price of a Private Tour with our experts and guides can sometimes be prohibitive. So we've put some of our classic touring experiences on a brand new Group Tour schedule – as well as some exciting new ones. 
Of course, they all come with a classic Bespoke twist, and access to our usual team for the great service and friendly support you know us for.  And with most group tours ranging in size from just 10-15 people, you can be sure your visitors will still get great value from their guide – and meet some new people along the way!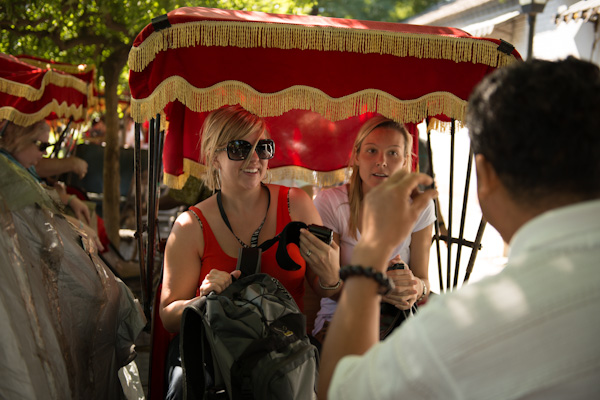 It's always been our goal to make it as easy as possible for visitors to enjoy China on their own terms, so everyone taking part in a group tour will receive the same 'China Briefing' that our private tour clients do: a PDF primer crammed full of tips and tricks to help them navigate the city with confidence (and hopefully without your help!)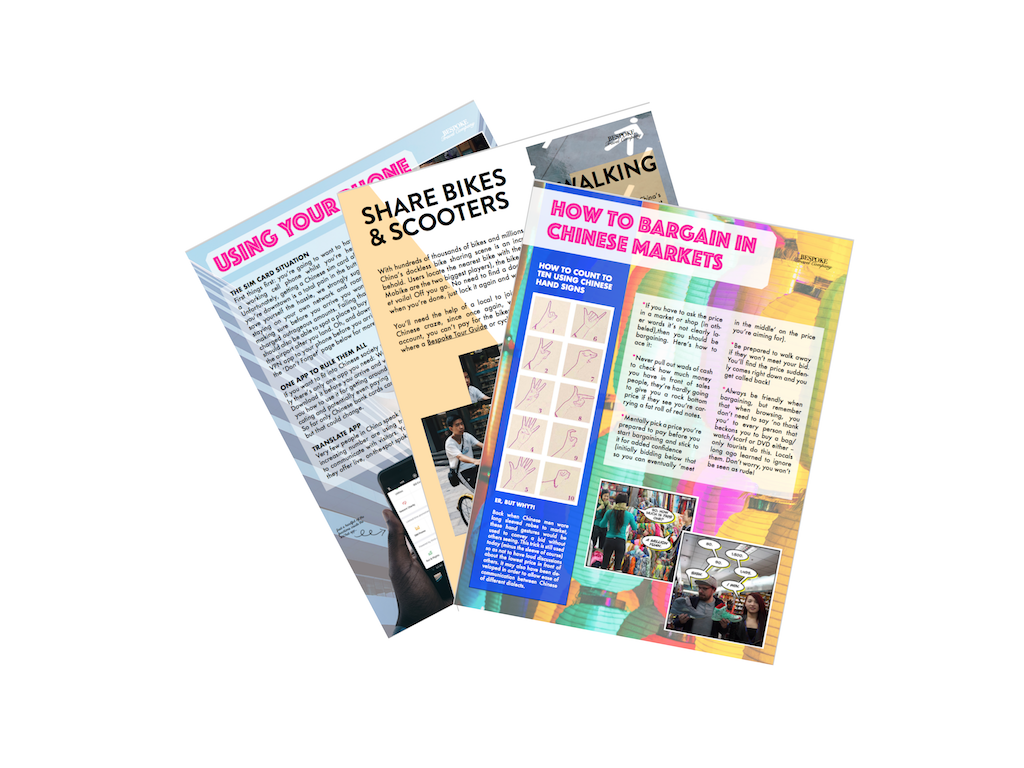 Ticket prices start from just 385 RMB per person for our brand new Beijing Forbidden City Tour, up to 895 RMB for a full day guided Forbidden City and Mutianyu Great Wall Tour – lunch and entrance tickets included.
So whether you have family coming to visit, colleagues flying in for a few meetings, or friends you want to show China in all its glory, we have you covered.
For the full list of tours we're offering this March, scroll down.
Still looking for a highly customized and fully private experience in one of China's major cities? No problem. It's what we've been doing for 9 years and don't intend to stop now!
Check out the full schedule of Bespoke's March Group Tours and buy tickets on the Beijing Group Tours page, or by emailing info@bespoketravelcompany.com.
Beijing In A Day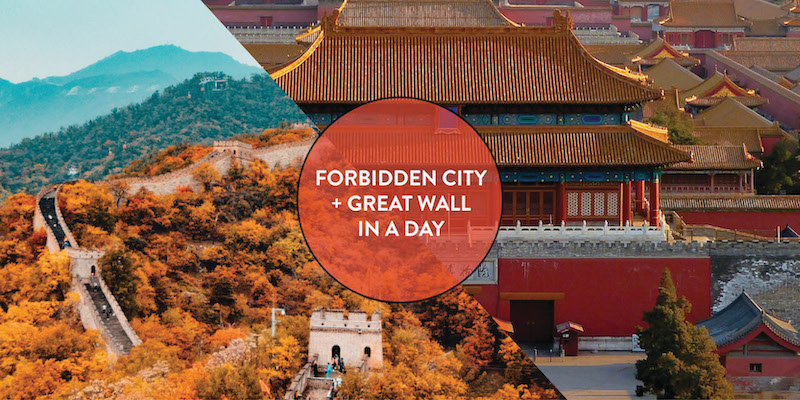 Friday 15th March (7:30am-4:30pm)
Saturday 23rd March (7:30am-4:30pm)
Tickets: 895RMB per person
Turns out you don't have to be Superman to see Beijing's two big hitters in a single day – you just need help from people who know what they're doing. This full-day experience with an insanely knowledgeable local tour guide and friendly Bespoke driver will tell you everything you need to know about China's most impressive UNESCO world heritage sights – and then some. You'll uncover the scandals of the emperor's court, get a crash course in imperial architecture, eat lunch at a rustic, family-run restaurant in the countryside, take epic Great Wall selfies AND toboggan down the side of it afterwards. Not bad for a day's work.
Maybe you're Superman after all…
The Forbidden City Tour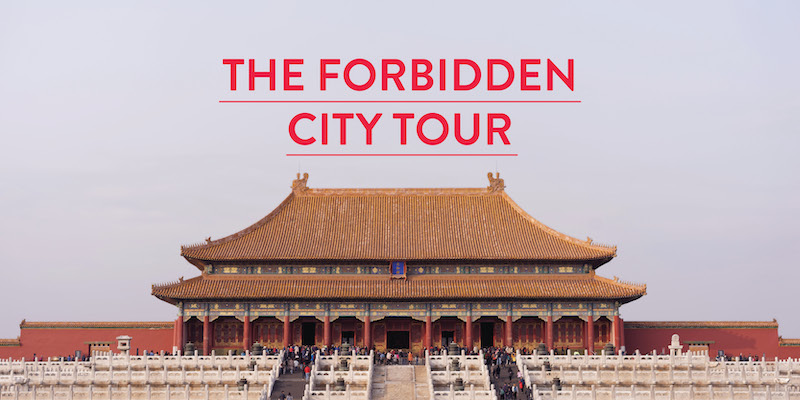 Wednesday 20th March (2-5pm)
Tickets: 385RMB per person
It's no surprise Beijing's most fascinating sight has inspired an Oscar-winning movie and countless Chinese soap operas: there's enough murder, betrayal, and intrigue woven into its 500-year-old story to fuel hundreds more. But were you to walk through the Forbidden City by yourself, you'd likely miss all of this thanks to the museum's disappointing audio guide and placards.
With its rich cast of characters – concubines, court officials, eunuchs, the Emperor – and wildly changing fortunes (to say nothing of its stunning architecture and symbolism), this is one Beijing bucket list sight you need a talented tour guide to really help you appreciate.
The Hutong Tour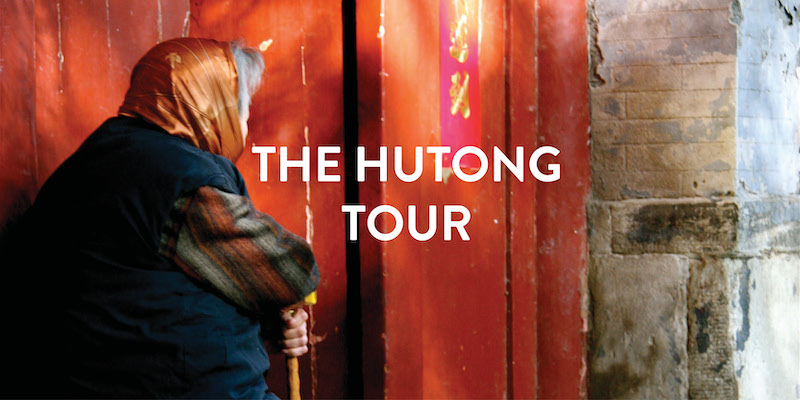 Friday 22nd March (2-5.30pm)
Tickets: 500RMB per person
No other city in the entire world has hutongs. What does that tell you? That you should go see them of course! These ancient, labyrinthine alleyways are where 'real' Beijing life happens, so to help you navigate some of the most interesting corners, we'll fix you up with a local Chinese guide who knows the hutongs like the back of her hand.
After a visit to the ancient Drum Tower, a hidden private museum and a whizz through the hutongs on rickshaws, your guide will take you to meet a local cricket trainer. Yes, you read that correctly. This colorful local character actually trains crickets and grasshoppers to fight in local competitions. A fascinating insight into a bizarre Chinese sport you won't forget in a hurry!
The Wild Wall Hike
Gubeikou From A Soldier's Perspective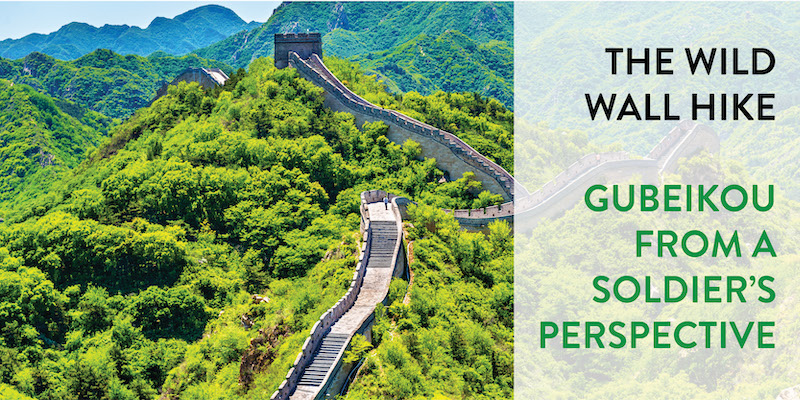 Sunday 31st March (7:30am-4:30pm)
Tickets: 825 RMB per person
It's easy to forget that this spectacular monument was also once home to thousands of Chinese soldiers, braced to do battle with invaders from beyond China's border. But what was it like to actually be one of them? Where did they sleep, eat and rest? How did they alert each other to an invasion? (Clue: it involves wolves!) What weapons did they use to defend themselves? And how did it feel to be attacked by thousands of fierce Mongols without warning?
Your guide will bring the past back to life on this ramble along a gorgeous, 'wild' section of the Gubeikou Great Wall, the site of more than 130 ancient battles. And with almost no other tourists around, it won't be hard to imagine just how epic this Wonder of the World once was.
Purchase tickets soon so as not to miss out by clicking here or by emailing info@bespoketravelcompany.com.