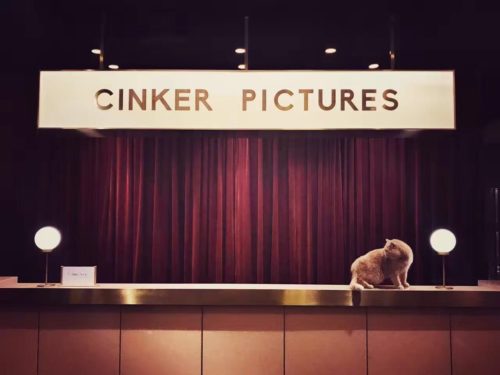 There are two surefire ways to make a success of a restaurant:
1) Get a crack F&B team together that knows what its doing.
2) Make everyone who walks in feel like they're a 1950s movie star.
Yes, it's been a long winter – and Pictures Bar and Restaurant is just the venue we've been waiting for. For starters we arrived in our usual attire and very quickly wished we could go home and change into something more…James Bond-like.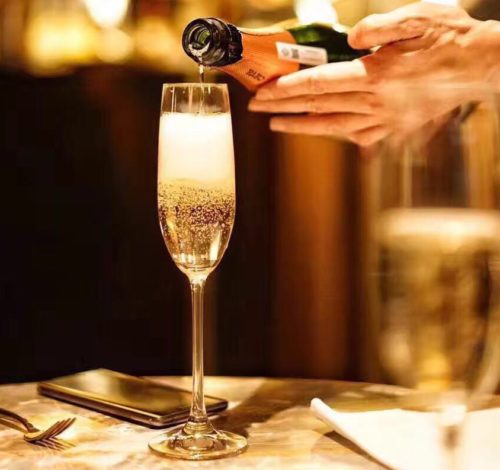 From the moment you step out of the elevator, you're transported back in time. A fully retro cinema entrance (with its moss green carpet, Fifties wood paneling and gold trim) sets the tone. Then, behind a heavy, velvet curtain waits a buzzing bar and restaurant so fun you'll forget you're in Tai Koo Li….or Beijing for that matter.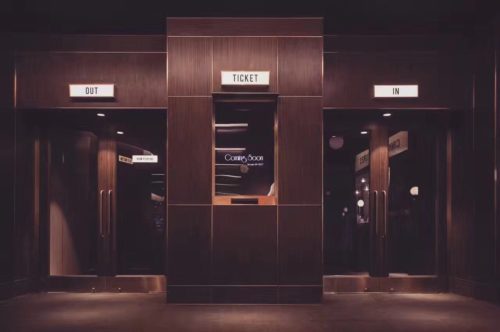 The venue's entrance sports red felt couches, green leather bar stools and waitstaff dressed in pinstripe suits as they rustle up classic cocktails at the bar. All of which have movie inspired names – another nice touch among many.
Just beyond opens out the dining room – not too big, not too small – just the right size to create the perfect atmosphere.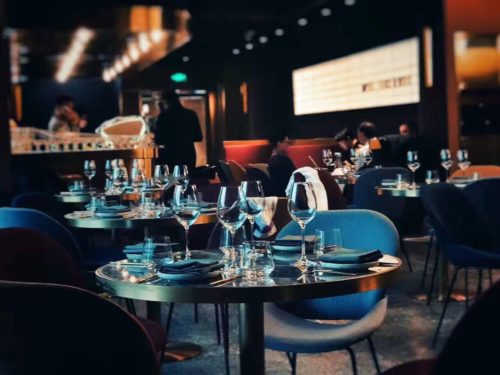 With a stellar team working on Pictures (including the guys behind Janes and Hooch, a former Feast chef and some of Shanghai's most talented interior designers and restaurant consultants) it's no surprise that the menu is tons of fun and the food delicious.
From the naughty but nice pulled pork sandwich on the bar snacks menu to the rib eye steak and the mac'n'cheese with ox tail and mushroom, it's all pretty great.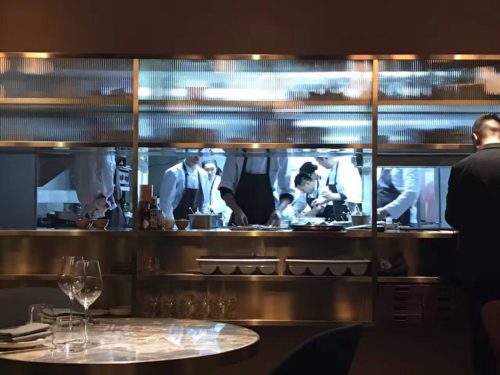 Then there's the cinema: a plush 30-seater where you can sink into a giant brown leather chair after dinner with a cocktail and a bowl of pecan-praline popcorn and take in a classic: Leon or Grand Budapest Hotel, say. There's a nightly schedule.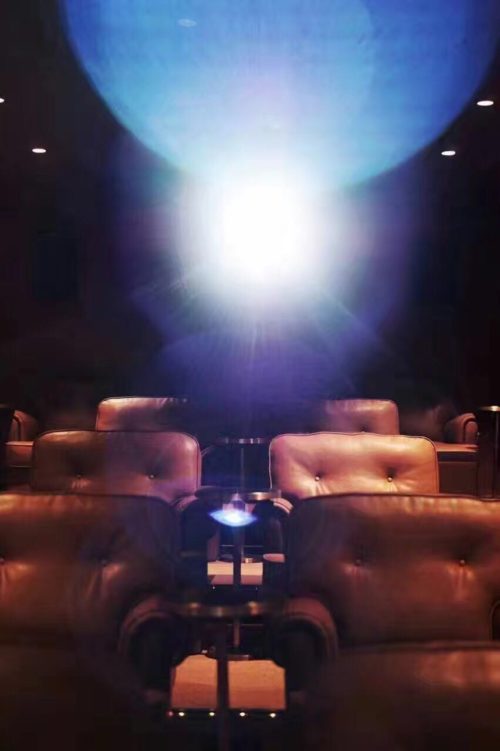 In short, it's the perfect place to take a date or a small group of friends and make an evening of it. And with plans to open in Shanghai and Guangzhou before the year is out, it looks likely to become a reliable favorite.
Pictures Bar & Restaurant / Cinker Cinema 5th Floor, Tai Koo Li North (above Transit), Sanlitun Lu, Chaoyang district. Open daily 6pm-1am.